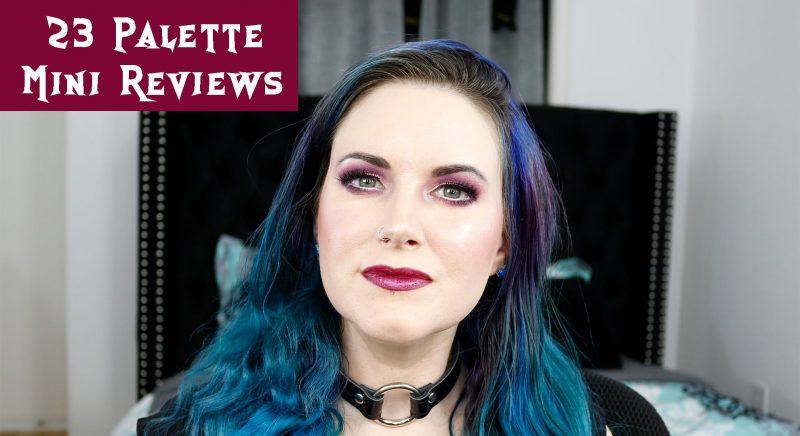 Cruelty-Free & Vegan Eyeshadow Palette Reviews
Happy Sunday! Today I'm sharing 23 Cruelty-Free & Vegan Eyeshadow Palette Reviews. As you know, I buy most of the products that I review on my blog. Because of my grief, I've been behind on my reviews, so I decided to create a video of mini reviews and swatches to help me get caught up.
Cruelty-Free & Vegan Eyeshadow Palette Reviews Video
If you love this video, please share it!
23 Cruelty-Free & Vegan Eyeshadow Palettes
v = vegan
pr = press sample
In my 23 Cruelty-Free & Vegan Eyeshadow Palette Reviews video you will see swatches for all of the cruelty-free eyeshadow palettes and vegan eyeshadow palettes. All of the swatches are on my fair skin. My skintone is neutral cool yellow or neutral olive yellow, depending who you ask. My best foundation matches are Cozzette C1, Danessa Myricks N2, Huda Beauty Milkshake, Cover FX N0 and Idun Minerals Jorunn. I look for very fair neutral or very fair cool yellow foundations.
People often ask my MAC equivalent number and I don't know what that would be because MAC isn't cruelty-free. However, the same person who developed the MAC numbering system also developed the Cover FX system, so I would probably be N0 in MAC if it existed.
Cruelty-Free & Vegan Eyeshadow Palettes Video Look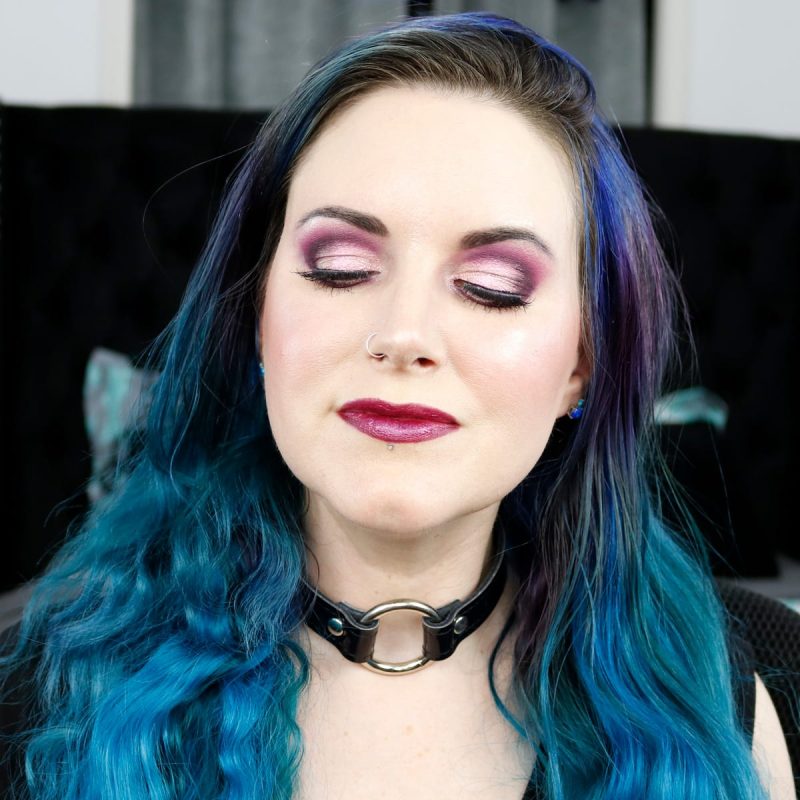 Eyes
Urban Decay Primer Potion
Cozzette Powder in C1 (to set primer)
Huda Beauty Amethyst Palette
Urban Decay Enigma Primer Potion (for blink method)
Huda Beauty Ruby Obsessions Palette
Too Faced Razzle Dazzle Berry Palette
Sigma Liquid Eyeliner in Black
Smashbox Super Fan Mascara
Colour Pop Jet Set Black Brow Pencil
Face
Flower Beauty Supernova Celestial Skin Elixir
Cargo Swimmables Longwear Foundation in 10 Fair
Flower Beauty Blush Bombs in Bubbly & Bitten – Blush
Sugarpill SWAK – blush
theBalm Balm Beach – contour
Cozzette Powder in C1
Wet n Wild Moon Tears
Lips
Urban Decay 24/7 pencil in Blackmail
Sugarpill Obscura lipstick
Please Help Me With Fohr Freshman Class
I applied for Fohr Freshman Class! It's for people like me who are bloggers who have been excluded by the industry. In my case because I'm 40 and many brands want to work with people who are 24 and under and fit their 'look', which I don't fit.  Please leave a testimonial for me here. It increases my chance of getting chosen. Thank you so much!
Affiliate Links, Codes & Discounts For You
Makeup Tutorials for Inspiration