UltraViolet Makeup Tutorial
Happy Makeup Wars Monday! The Makeup Wars bloggers are sharing their favorite UltraViolet makeup products. You know I love purple, so I had to create a cruelty-free UltraViolet Makeup Tutorial to share with you. I shopped my makeup stash to create the look. I also created 5 different lip looks from nude to duochrome to go with this intense UltraViolet eye look, because I know not everyone likes bold eyes and bold lips like I do. I'm sure you'll love one of them!
PR + purchased by me.
Cruelty-free Makeup Tutorial with Pantone UltraViolet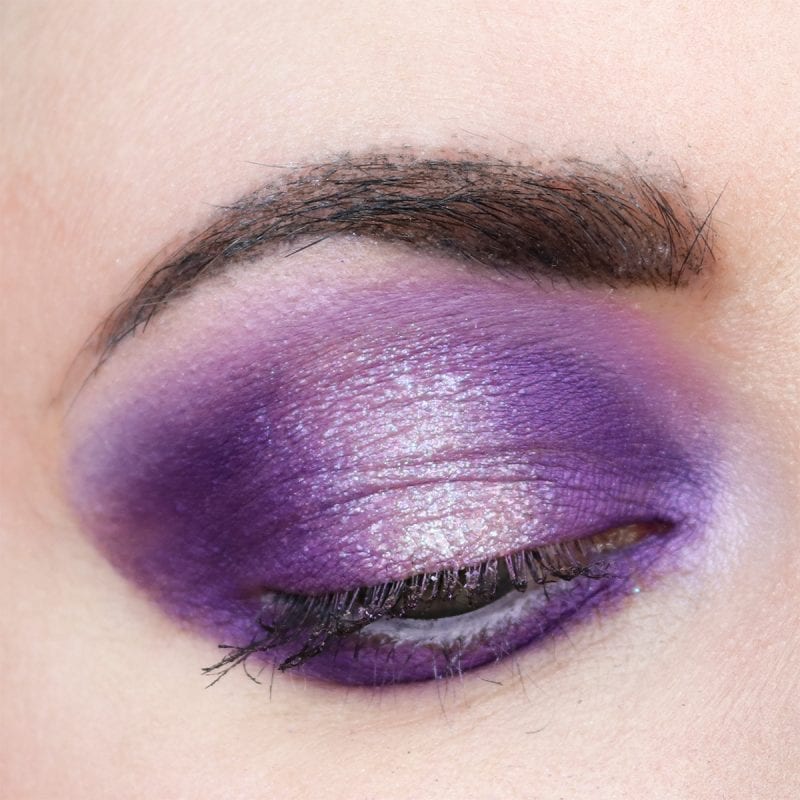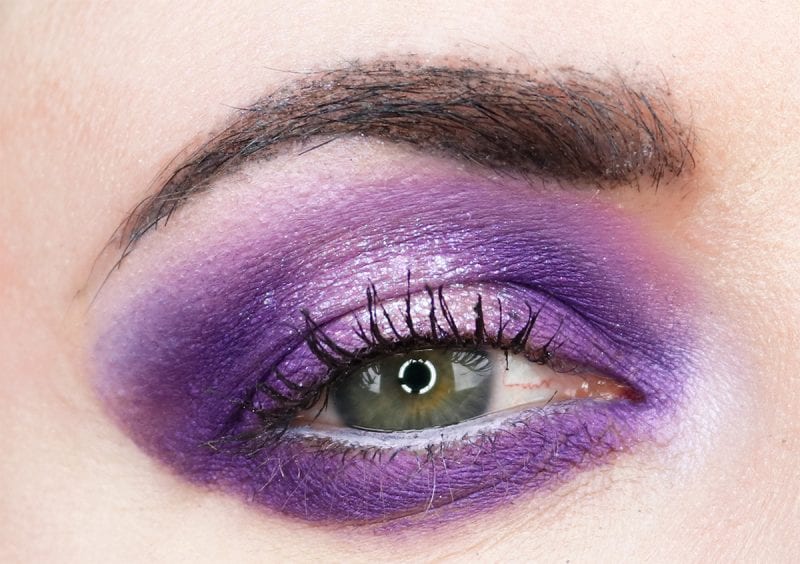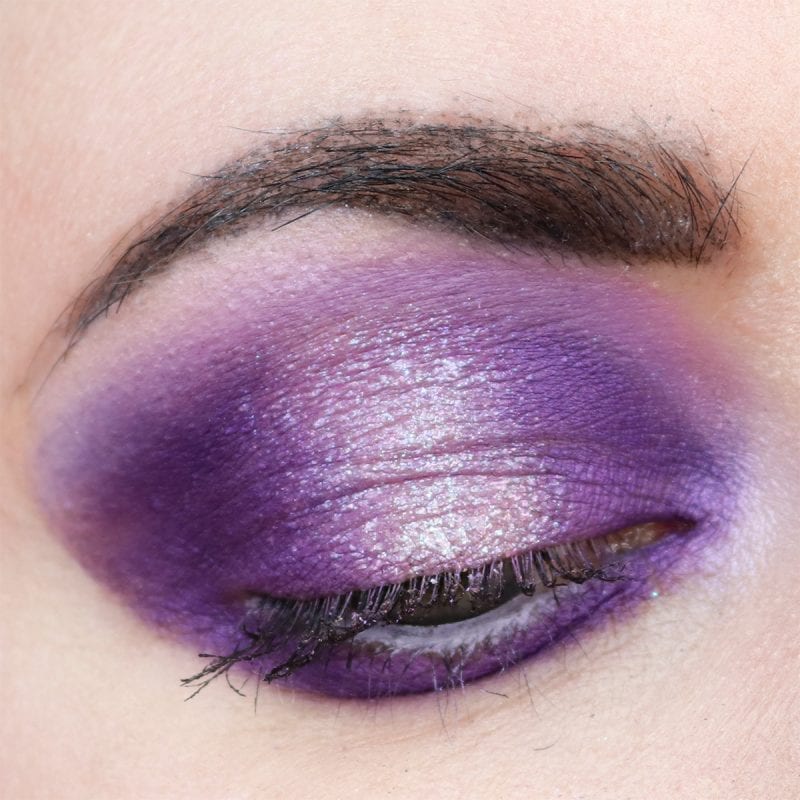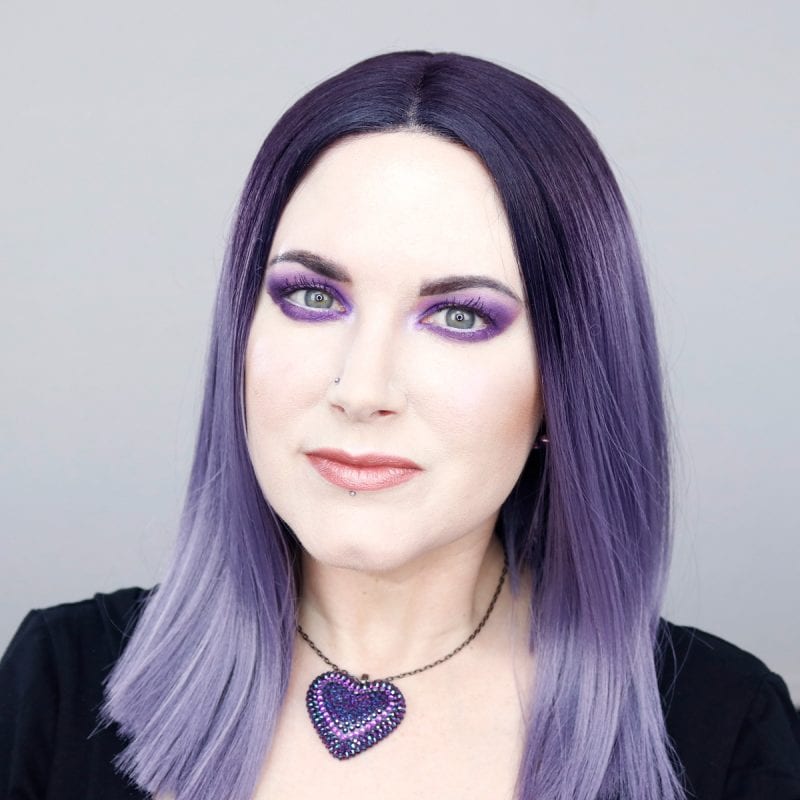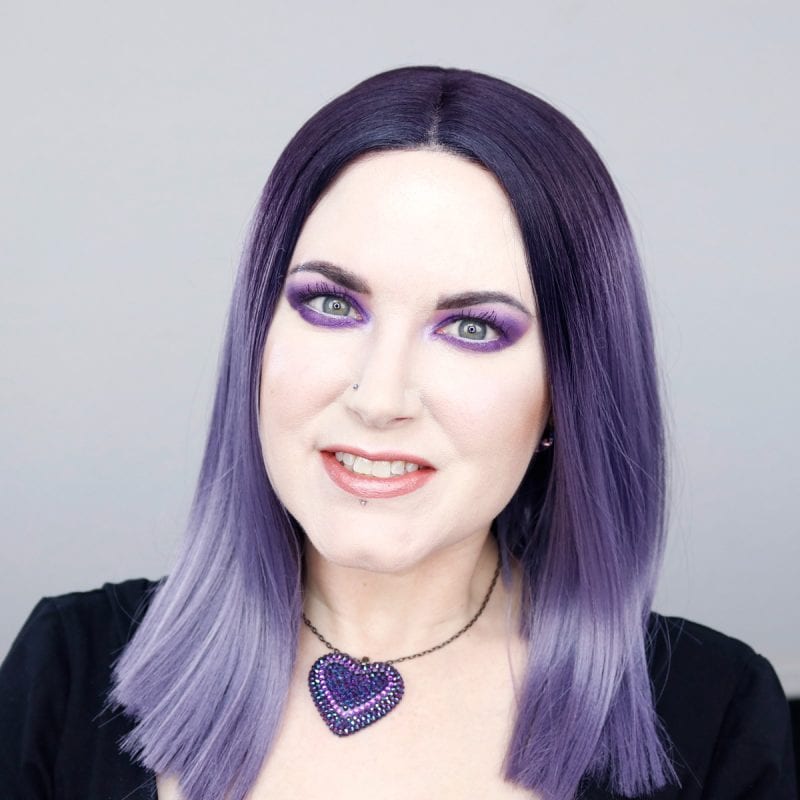 UltraViolet Makeup Tutorial Lips 1 – Urban Decay Peyote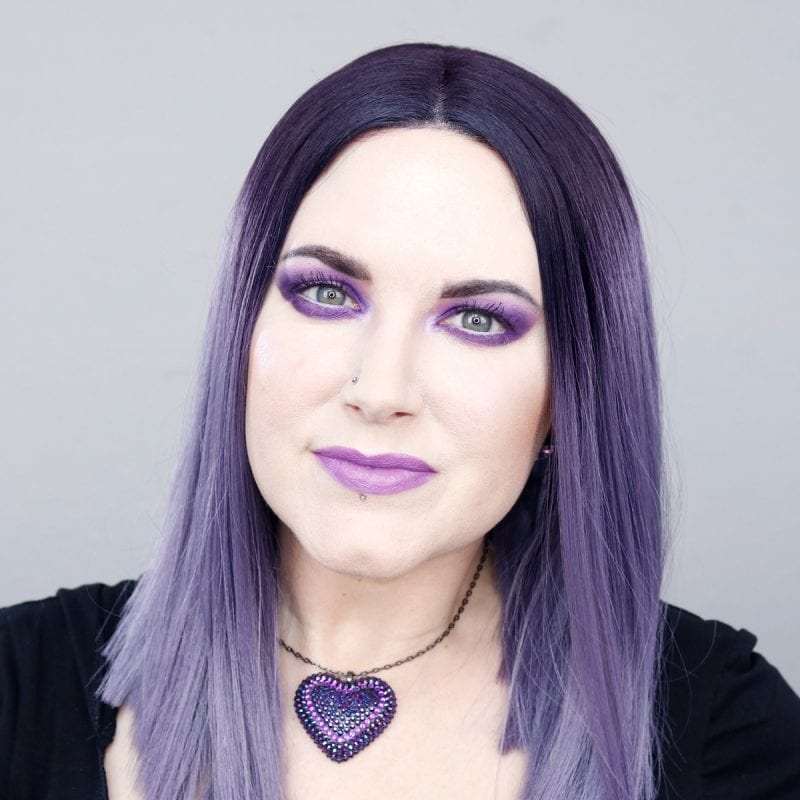 UltraViolet Makeup Tutorial Lips 2 – Urban Decay Twitch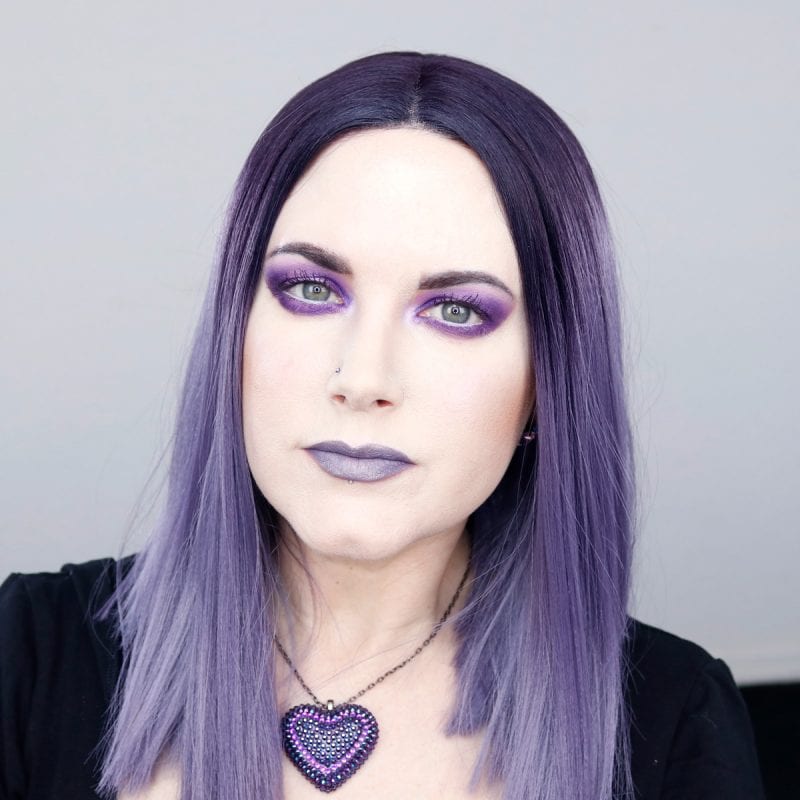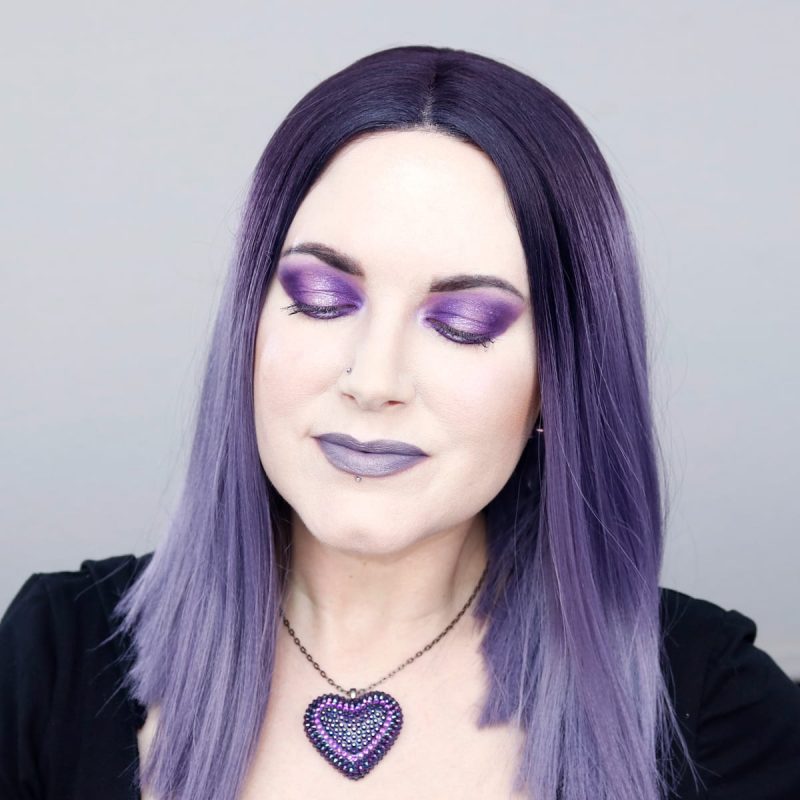 UltraViolet Makeup Tutorial Lips 3 – Wet n' Wild Lavender Crown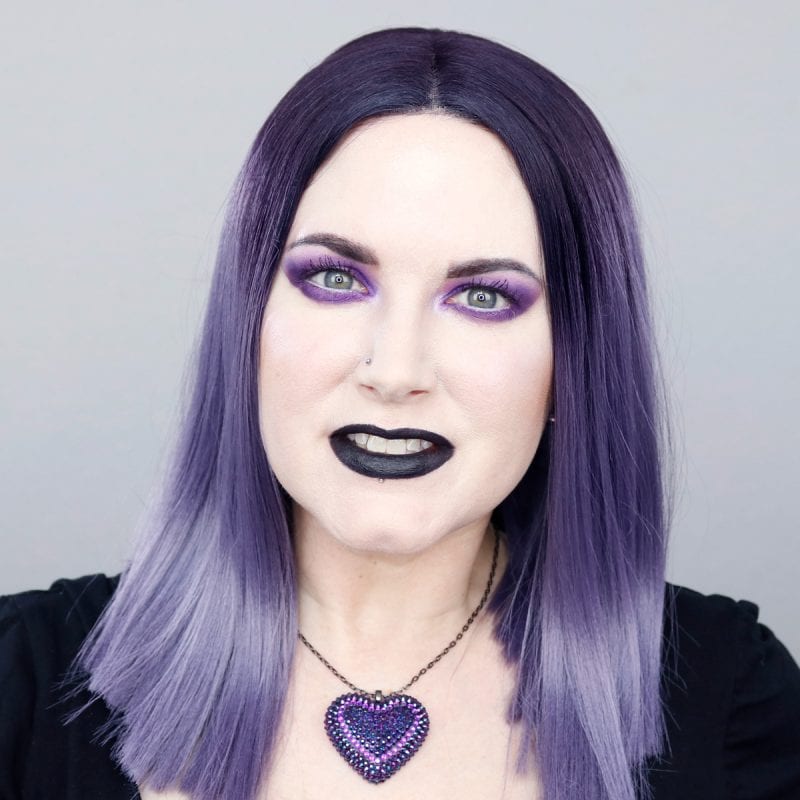 UltraViolet Makeup Tutorial Lips 4 – Urban Decay Perversion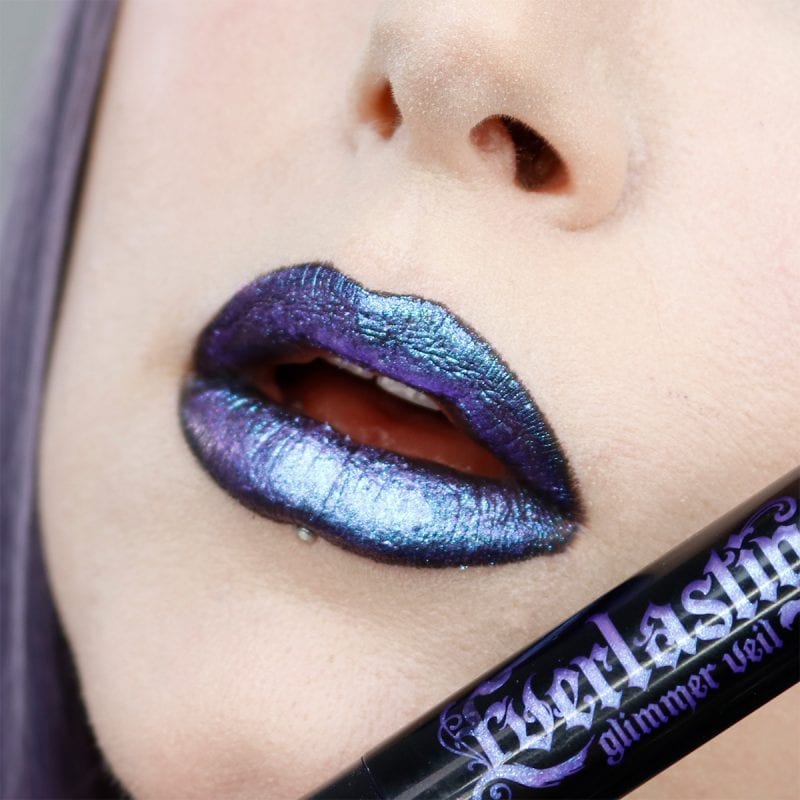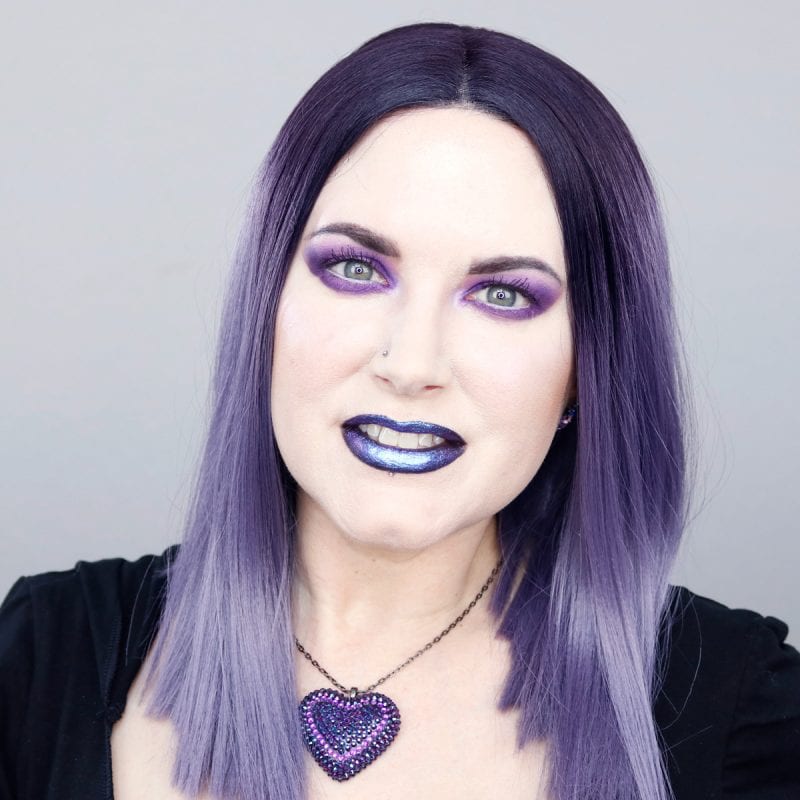 UltraViolet Makeup Tutorial Lips 5 – Starflyer
Fashion
Bunny Paige Intergalactic Purple Heart
HerbanDevi Black MiniDress w/ Hood & Pockets
Bobbi Boss Yara Purple Wig
Bellabeat Leaf Urban Health Tracker
Eyes
Colorescience Total Eye 3-in-1 Renewal Therapy SPF 35 Primer
Darling Girl InstaFix Powder – to set
Colour Pop Daddy – lid, lower lid, crease
Urban Decay Dye (UD Kaleidoscope Palette) – inner lid, outer lid, lower lid
Colour Pop Frog – center of lid
Kylie Lilac (Kylie Purple Palette) – to blend out edges
OCC Astral – on top of Frog at center of lid
Wet n' Wild White Raven – highlight
Nyx White Smoke pencil – lower waterline
Wunder2 Essential Black pencil – upper waterline
Smashbox mascara primer
Urban Decay Perversion Mascara
Elizabeth Mott Queen of the Fill black brow gel
Colour Pop Jet Set Black brow pencil
Face
Hourglass Veil Mineral Primer
Huda Beauty FauxFilter Foundation in Milkshake
Laura Geller balance n brighten in porcelain
Bare Minerals Beige for Days blush
Urban Decay Angel (from UDxGwen blush palette) – highlighting blush
Wet n' Wild White Raven – highlight
Pixi Makeup Fixing Mist
Lips 1
Urban Decay Peyote lip pencil
Urban Decay Peyote lipstick
Lips 2
Kat Von D Coven lip pencil
Urban Decay Twitch lipstick
Lips 3
OCC Sebastian pencil
Wet n' Wild Lavender Crown liquid lipstick
Wet n' Wild Gunmetal Heart liquid lipstick
Lips 4
Kat Von D Skully lip pencil
Urban Decay Perversion lipstick
Lips 5
Kat Von D Skully lip pencil
Urban Decay Perversion lipstick
Urban Decay White Lies liquid lipstick
Kat Von D Starflyer liquid lipstick
Since Urban Decay Angel is limited edition and no longer available, I looked up some dupes for it – theBalm Mary-Lou Manizer, Makeup Geek Midnight Sun, or Laura Geller Gilded Honey. I use it as a highlighting blush on my pale skin.
I really love the beige cheeks for this ultraviolet makeup tutorial. They help to give me a bit of color without being too warm.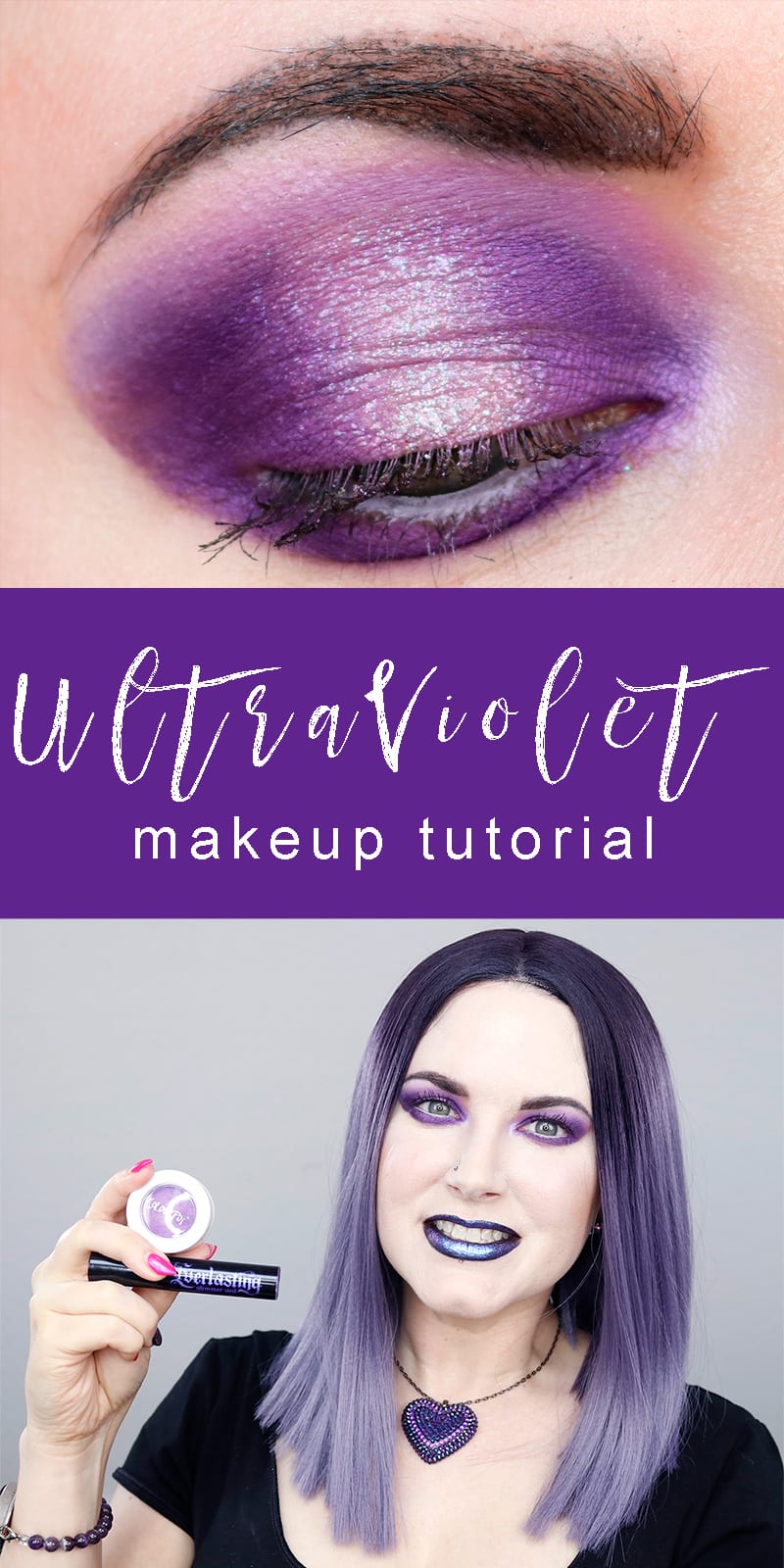 I still can't get over how gorgeous the duochrome Starflyer looks on top of black lipstick. It's truly stunning!
UltraViolet Makeup Tutorial Video
Which lip combo would you wear? Will you try my ultraviolet makeup tutorial?
Check out my  Pantone Color of the Year 2018 UltraViolet video!
[inlinkz_linkup id=766459 mode=1]