Pantone Color of the Year 2018 Makeup
Today I'm sharing my Pantone color of the year 2018 makeup. The color of the year is Ultra Violet Purple! Purple is my favorite color, as many of you know, so I swatched my favorite purple eyeshadows, blushes, nail polishes, lipsticks, lipglosses, lip pencils, eye pencils and more.
What I'm Wearing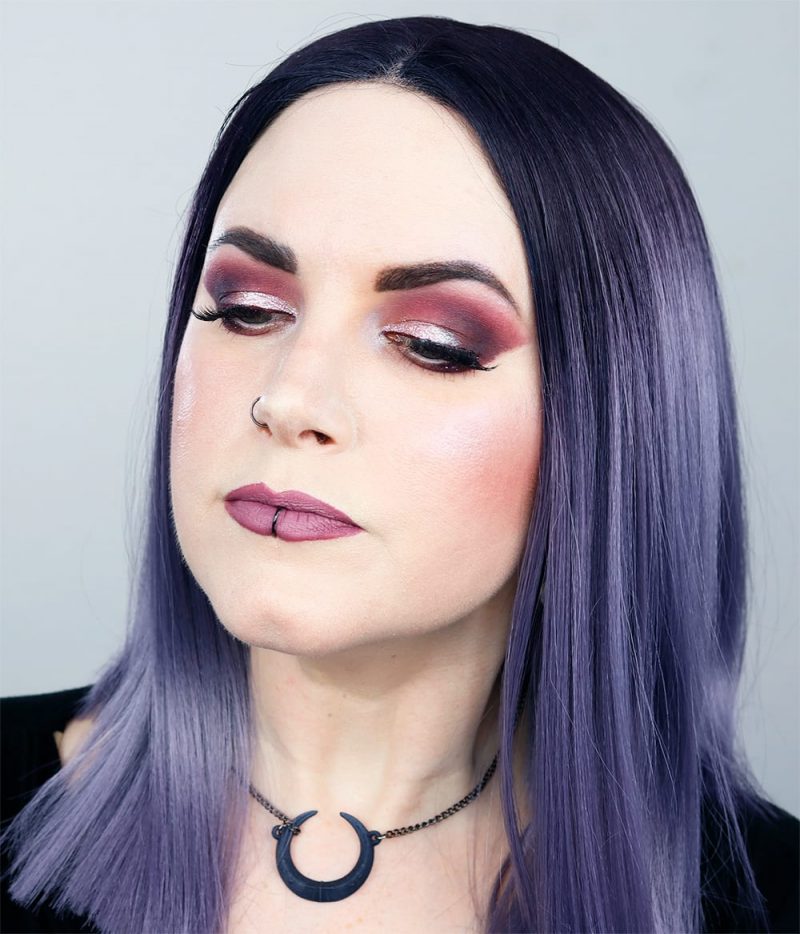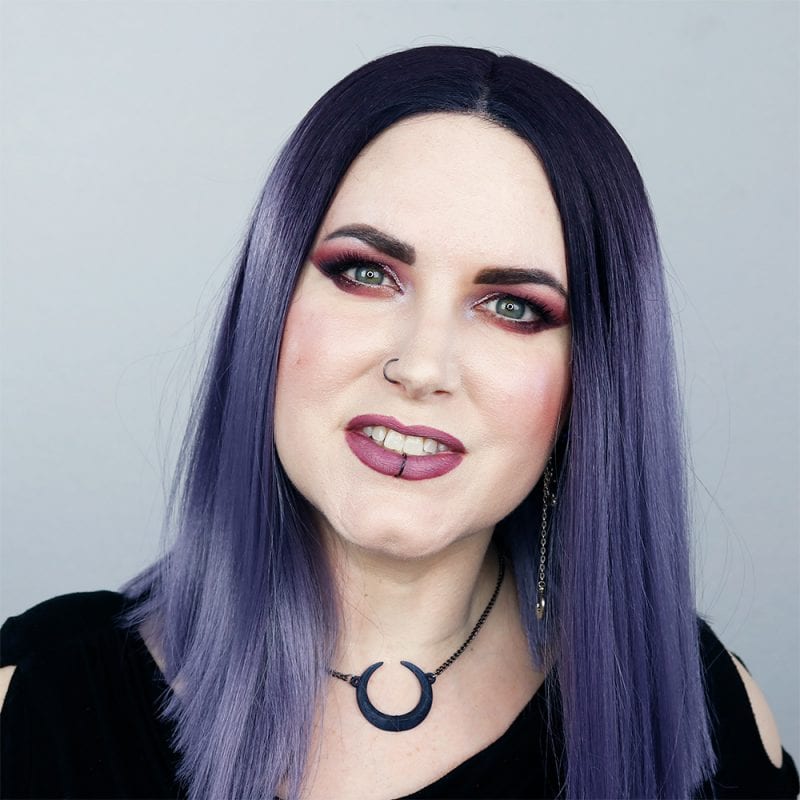 Eyes
Too Faced Shadow Insurance
Too Faced Glitter Glue – lid
Milani Prep Set Go Powder
Suva Beauty Turkish Bath, Hookah
Melt She's in Parties Stack
LASplash Medusa – liner
Aromaleigh Inward Melodies – lid
Sigma Final Touch – lower waterline
Aromaleigh Selene – highlight
Eyeko Black Magic mascara
Eylure 05 Lashes
Colour Pop Jet Set Black pencil
Face
Hourglass Veil Mineral Primer
Idun Minerals Nordic Veil Foundation in Jorunn
Nudestix Sculpt pencil – contour
Tarte Seduce – blush
Hourglass Euphoric Fusion – blush
Makeup Geek Celestial – highlight
Aromaleigh Selene – highlight
Urban Decay All Nighter Spray
Lips
Urban Decay Hex pencil
Sugarpill Kimchi lipstick
I love how my makeup turned out but I'm hating my Canon 80D camera. I have to adjust the white balance again. I swear it's like my camera just decides to get warmer and warmer for photos without any prompting. Yet my videos look fine. My videos have the correct color.
Pantone Color of the Year 2018 Makeup Video
I am very hopeful that Urban Decay and/or Kat Von D will embrace the Pantone Color of the Year 2018 Ultra Violet and make some purple eyeshadow palettes! I can't wait to see what awesome purple makeup comes out this year. After some rather boring colors (by my standards), I'm so thrilled to see a bright purple.
As someone with a Pantone Ultra Violet bed (and I even debated painting my bedroom Pantone Ultra Violet), I can't wait to see what new purple items will be available for the home, as well as for fashion.
What do you want to see in the Pantone Color of the Year?