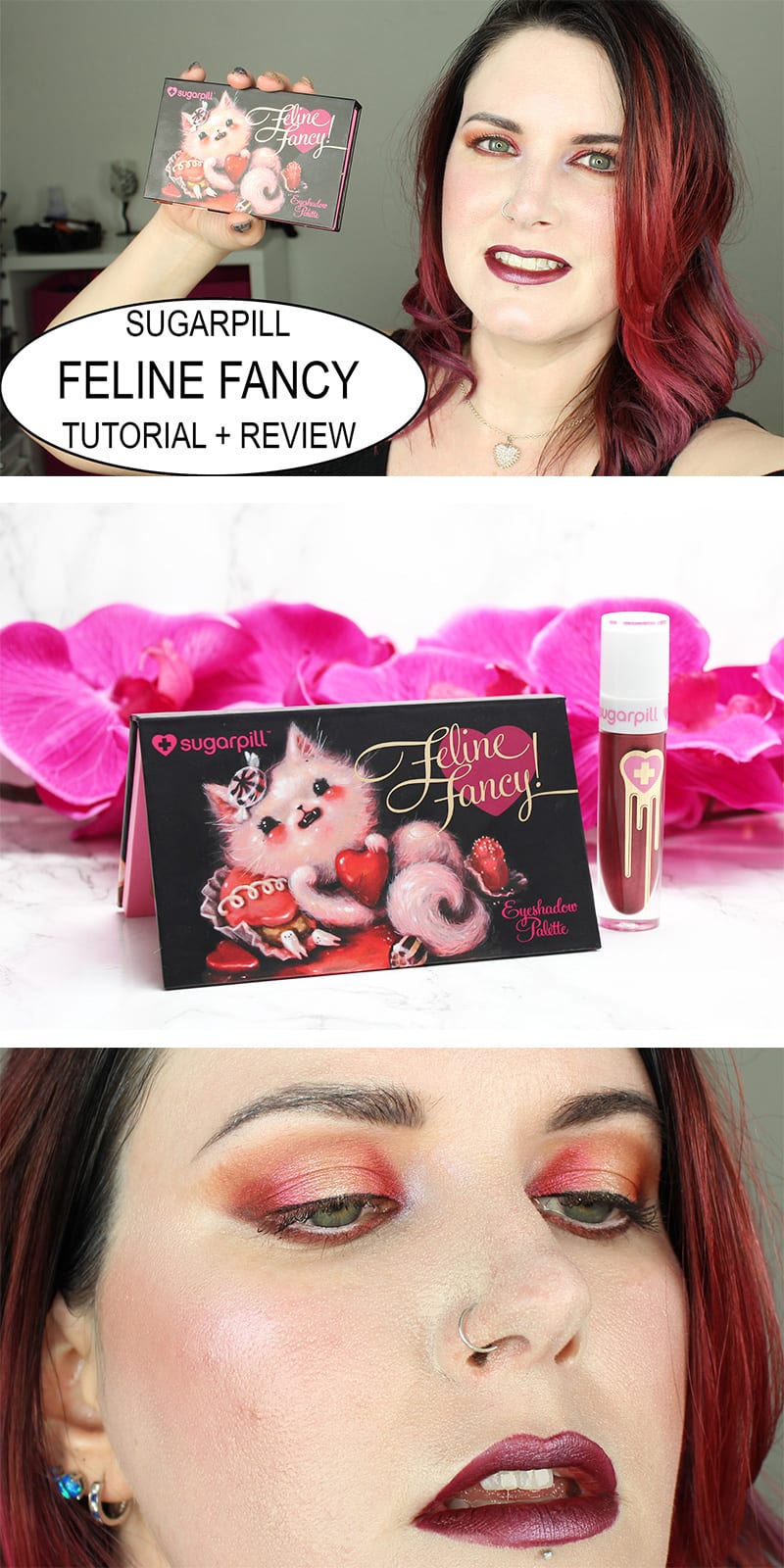 Today I'm sharing my Sugarpill Feline Fancy Review and Tutorial with you. The Valentine's Day Fancy Feline limited edition  palette is so adorable. It's 100% vegan too. Don't ever let anyone tell you that they can't make reds vegan. I created a red halo eye on my hooded eyes with this palette. I purchased this set the day it launched.
Where to Buy
Price
$48 for the palette and lipstick
Sugarpill Feline Fancy Makeup Collection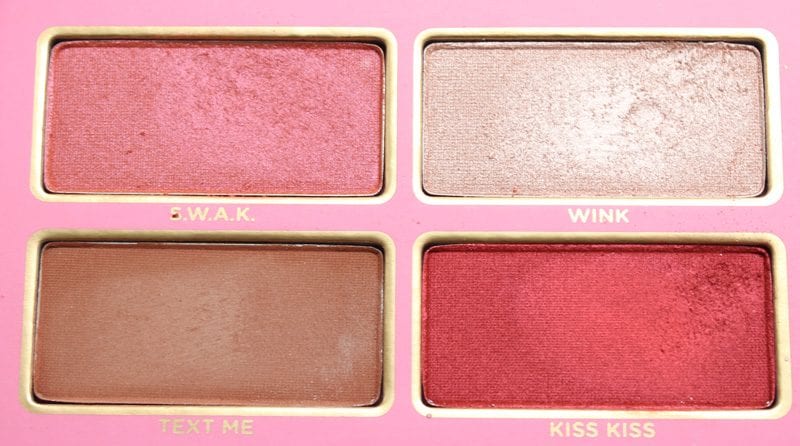 Sugarpill Feline Fancy Swatches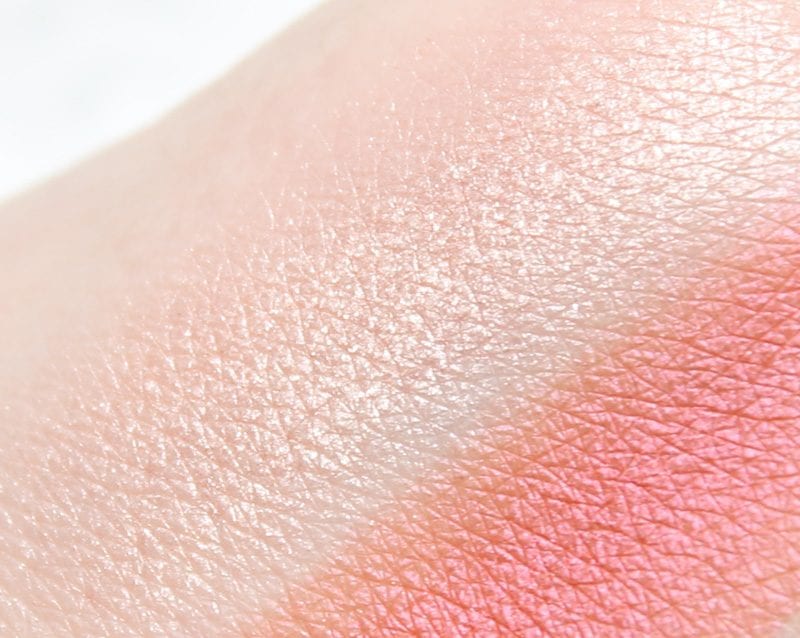 Wink -foiled soft baby pink champagne. This is a pale champagne with pink shift.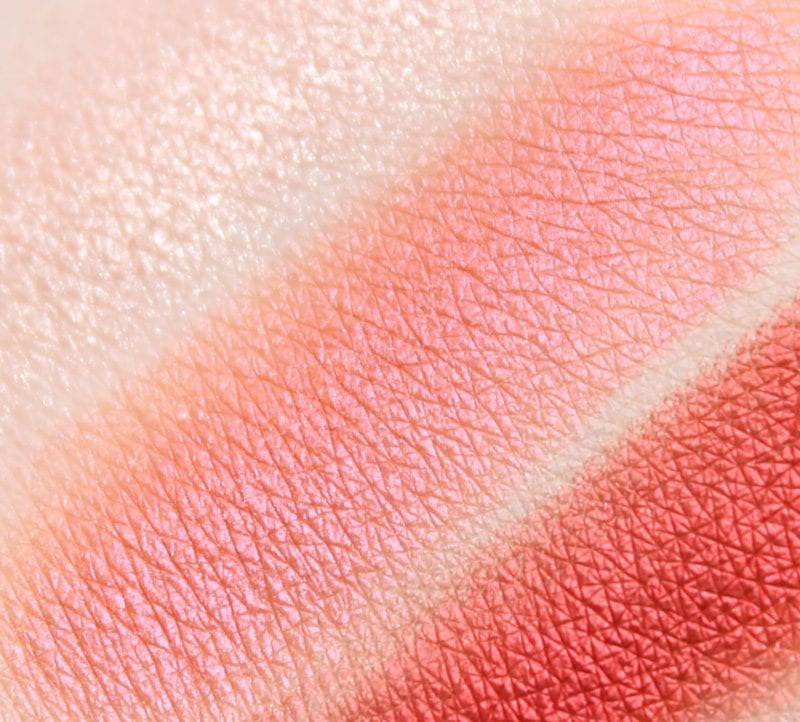 S.W.A.K. – foiled rose petal pink with gold duochrome, Sealed With a Kiss! This has an orange base with a rose pink layer and baby pink shift.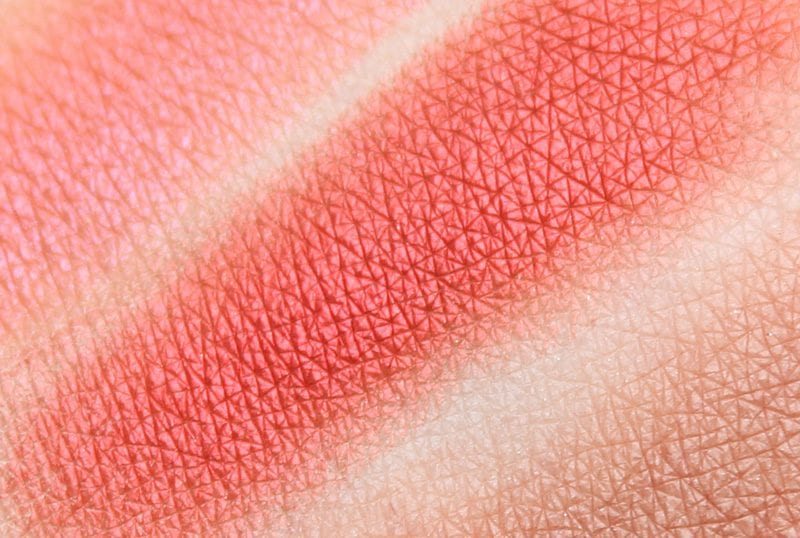 Kiss Kiss – vibrant, foiled red. This is a metallic red with an orange undertone. It reminds me of Urban Decay Gash.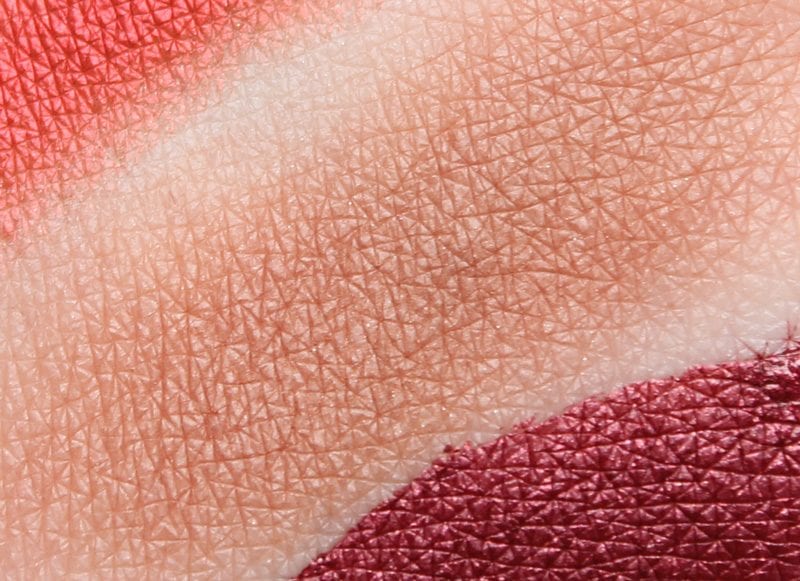 Text Me – warm matte brown, the perfect transition shade. This is a nice soft brown matte.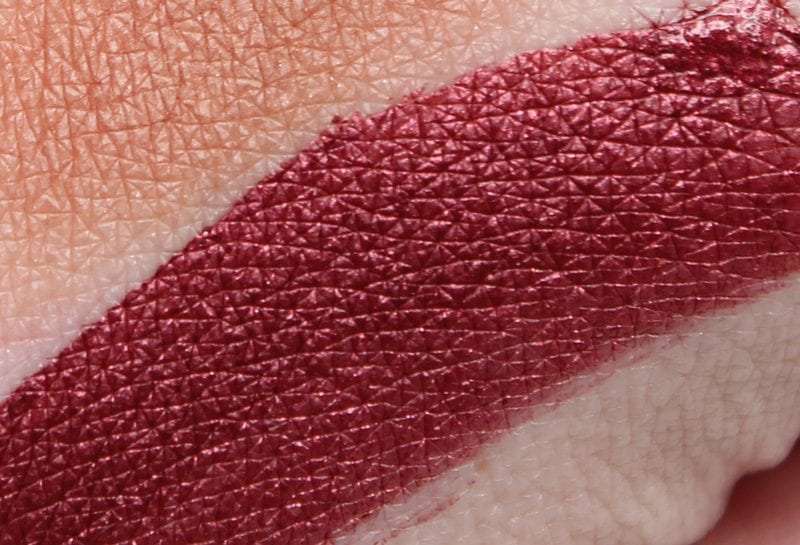 Strange Love – Deep metallic oxblood red with sparkle. LOVE THIS! It's a beautiful deep metallic oxblood burgundy.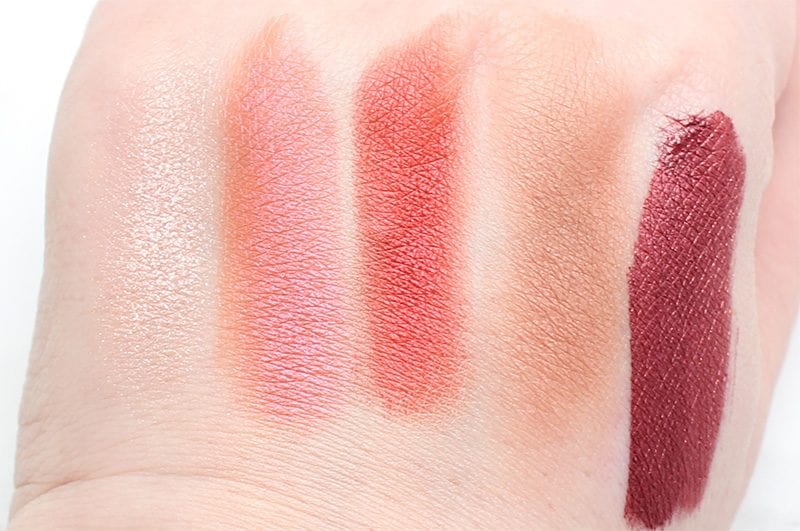 L to R – Wink – S.W.A.K. – Kiss Kiss – Text Me – Strange Love
Sugarpill Feline Fancy Review and Tutorial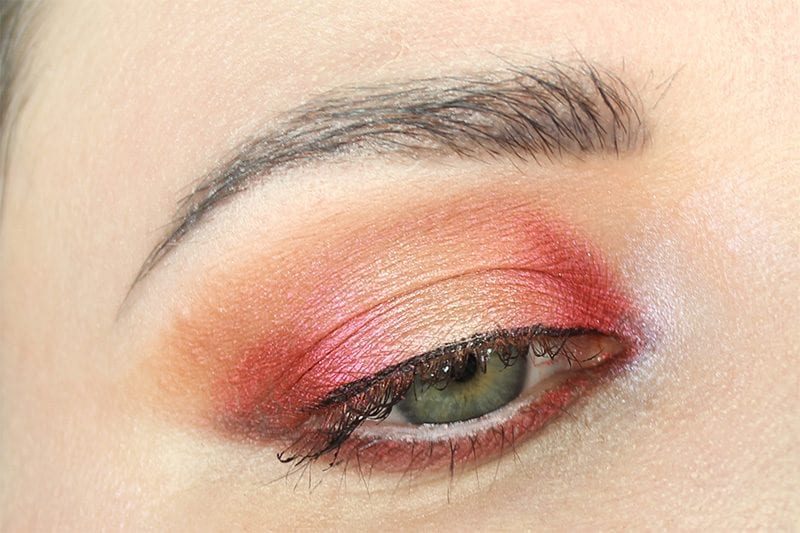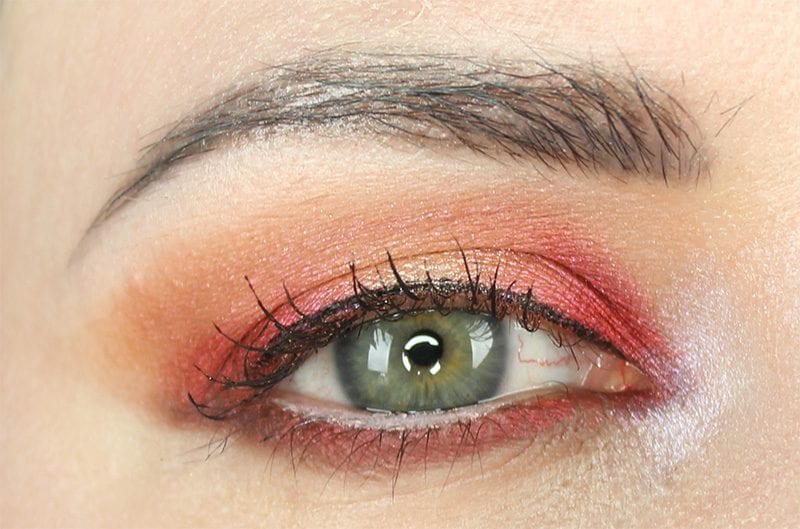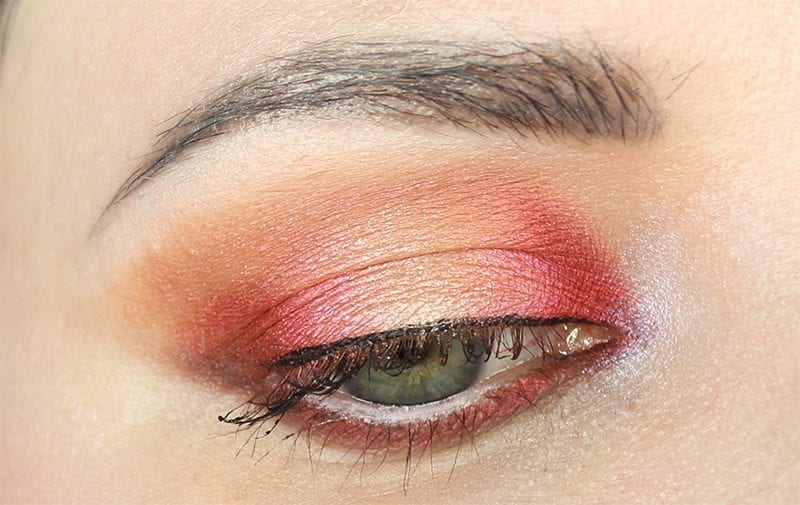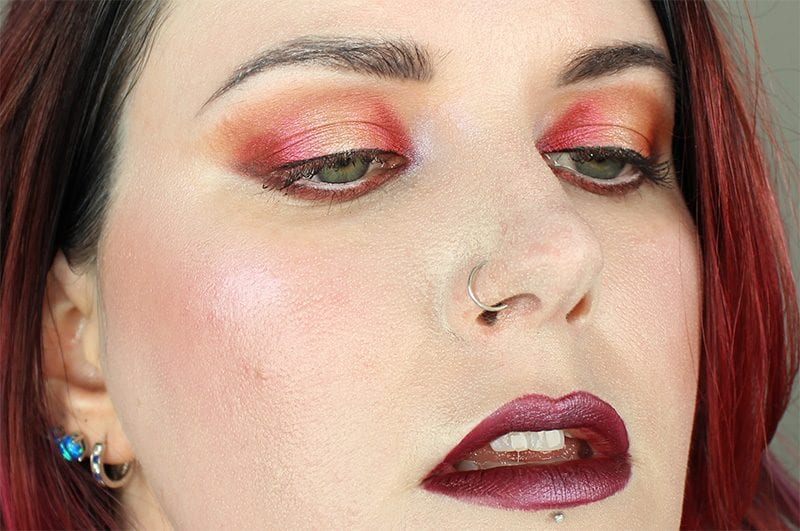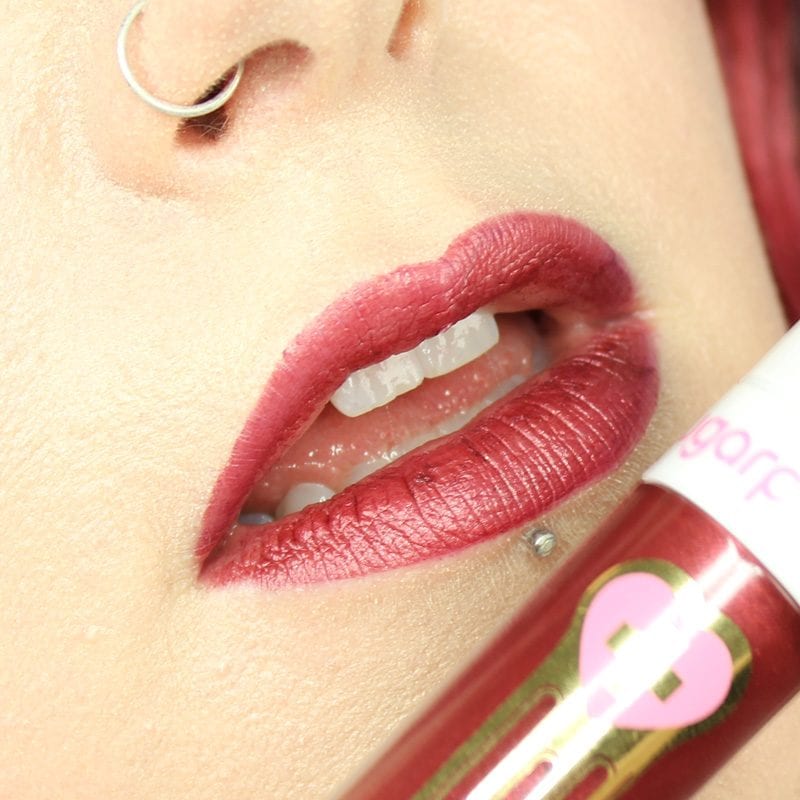 I used UD Blackmail to outline the edges only, then applied Strange Love all over for the above lip look.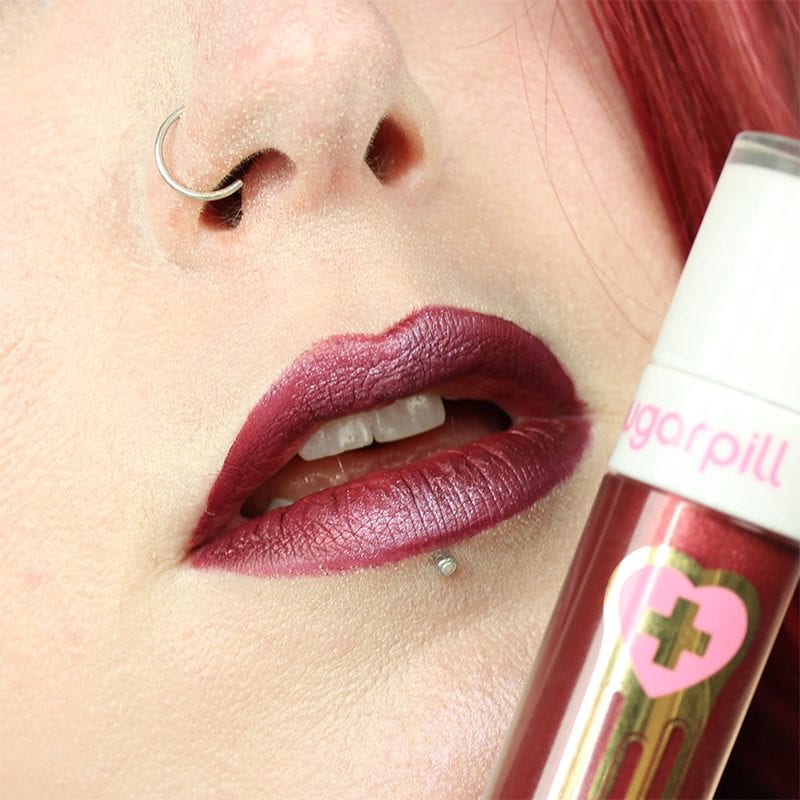 For this lip look I lined and filled in my lips with UD Hex. Then I applied Strange Love. I finished by dabbing Makeup Geek Celestial to the center of my lips.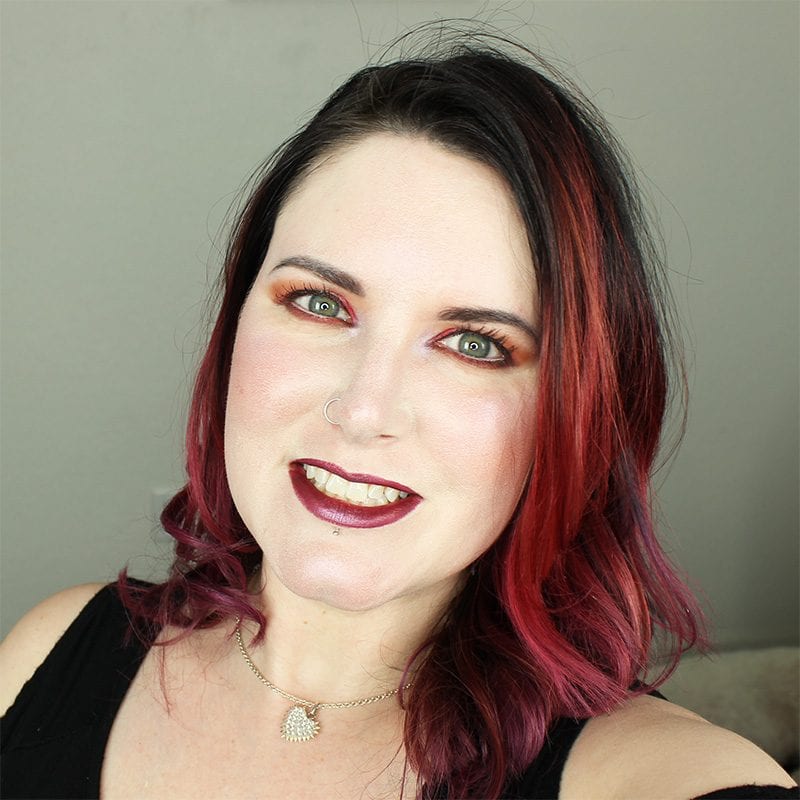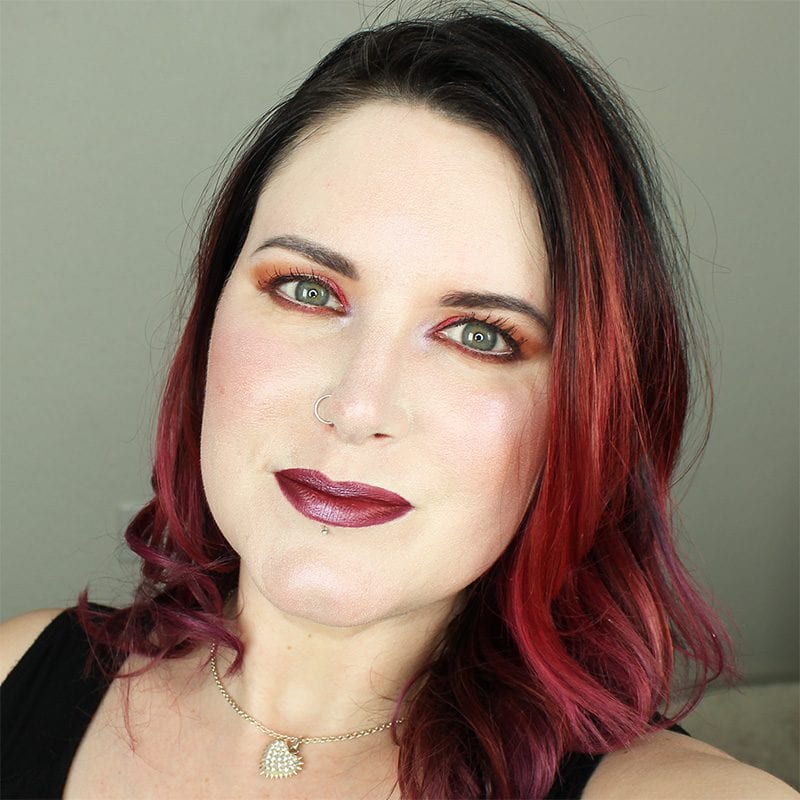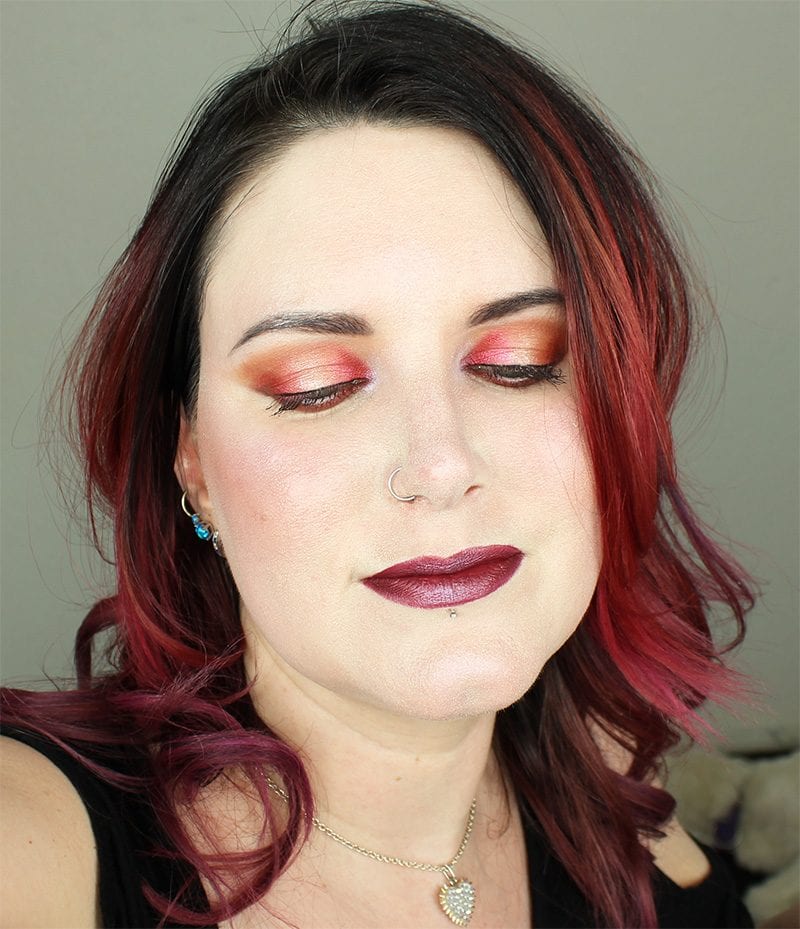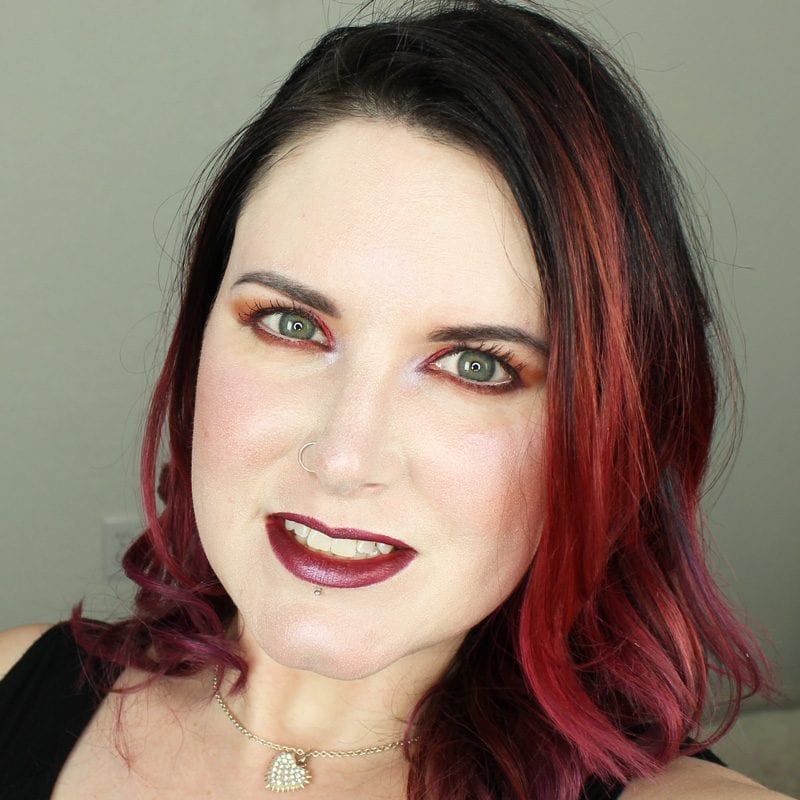 Eyes
Beauty Bakerie Pancake eyeshadow primer
Sugarpill Feline Fancy palette
Sugarpill Tako, Castle on the Hill, Bulletproof
Nyx Faux White pencil in Seashell
It Cosmetics Super Hero Mascara
Colour Pop Brow Pencil in Jet Set Black
Face
Idun Minerals Norrsken Foundation in Jorunn
Wet n' Wild Champagne Rose – blush
Makeup Geek Celestial – highlighter
Lips
Urban Decay 24/7 Pencil in Hex
Sugarpill Liquid Lipstick in Strange Love
Makeup Geek Celestial – center of lips
Feline Fancy Video
If you find this review and tutorial helpful, please share!
This red halo eye hooded eye tutorial is based off of yesterday's look. I streamlined my application method and I love this improved version. The reds are more solid in it. I also deepened the lips and am in love with the final results. Strange Love looks so good with my skintone.
The Sugarpill Feline Fancy Makeup Collection is a great value for the price because Sugarpill eyeshadow singles are typically $13 for a single ($10 for a refill pan) and $18 for a liquid lipstick. You're getting 4 eyeshadows + a lipstick for less than the cost of 4 singles.
What do you think of this set? Did you like the tutorial?
More to See