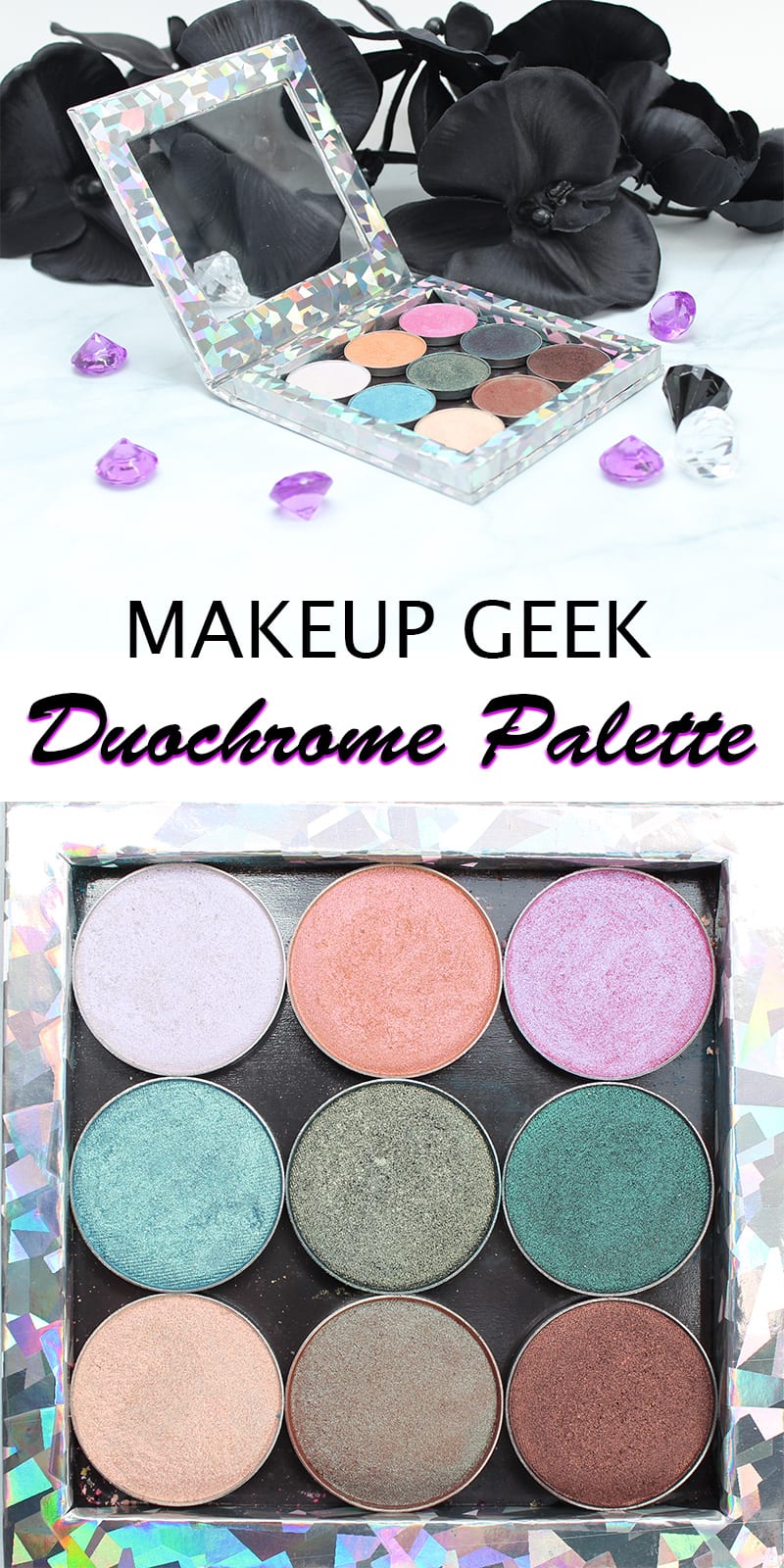 I'm back with my second installment of my DIY custom palette Makeup Geek Series. Today I've got a Makeup Geek Duochrome Palette to share. I've had many people ask me how to build custom palettes, so these are my choices. Make sure you check out my first DIY, the Peach Palette.
Get 10% off at Makeup Geek with code PHYRRA!
Makeup Geek Duochrome Palette
PR + purchased by me.
Where to Buy
Makeup Geek
Price
$6 each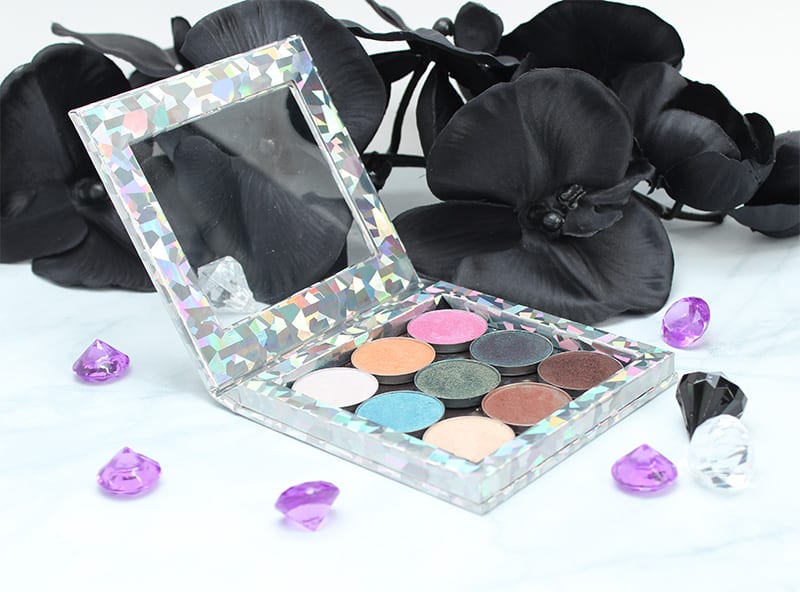 I love my small holographic z-palette. Makeup Geek also has small and large z-palettes in other colors too.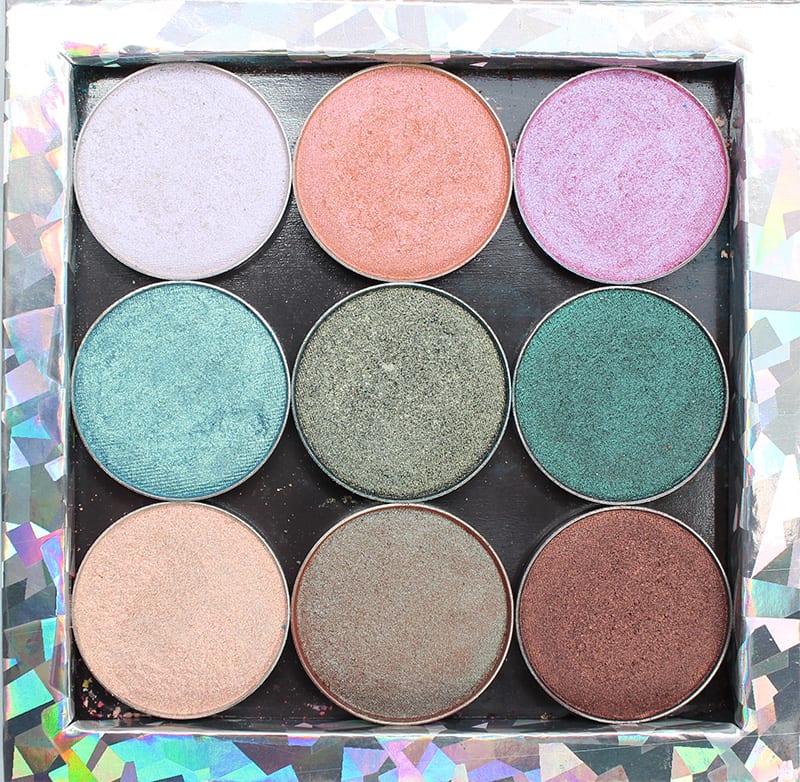 Row 1 – Phantom – Mai Tai – Hot Pants
Row 2 – Mermaid – Typhoon – Secret Garden
Row 3 – I'm Peachless – Havoc – Steampunk
All swatches on the left are on Too Faced Shadow Insurance. The swatches on the right are on black eyeliner.

Phantom
a white base with violet purple reflects.
I personally like this one as a highlighter. It also works well as a lid shade on top of a black base.



Mai Tai
an apricot base with orchid reflects.
I love this one as a lid shade. It's a good dupe for Urban Decay Fireball. On a black base it becomes a rich brown with pink-violet flecks, making it a good liner or accent shade.

Hot Pants
a bright orchid with a purple shift and a shimmery finish.
This is a pretty lid color on its own, layered on a black base, or layered on top of another pink or purple eyeshadow.

Mermaid
Metallic teal with reflects gold.
This is a beautiful light turquoise with gold shift, great for a tropic lid look. On a dark primer, the gold and green and more prominent, making it darker. It looks great as a liner.

Typhoon
a deep teal base with green and gold reflects.
It's a medium-deep green teal with green and gold reflects. It's an ultra rich and dark green and gold, makes me think of a python, when on a dark base.



Secret Garden
a deep espresso base with bright teal reflects.
I love this as an all over smoky eye. On a black base the teal turns more green and it's pretty as a liner.


I'm Peachless
a buff base with peachy-pink reflects.
This one is gorgeous as a lid shade. It makes a rich brown liner, too.

Havoc
a warm red-brown base with teal reflects.
This is one of those colors that so many companies put out, but I really like Makeup Geek's formula for it. It's a medium red-toned brown with turquoise green shift on its own. On a black base the brown turns very dark and loses some of the red tone and then green is brighter. It looks great as an all over smoky eye or liner.

Steampunk
a black base with rich copper reflects.
This is a super rich coppery brown on its own. When it blends out, it almost takes on a teal undertone to the black base. On black eyeliner, it appears to be a richer brown.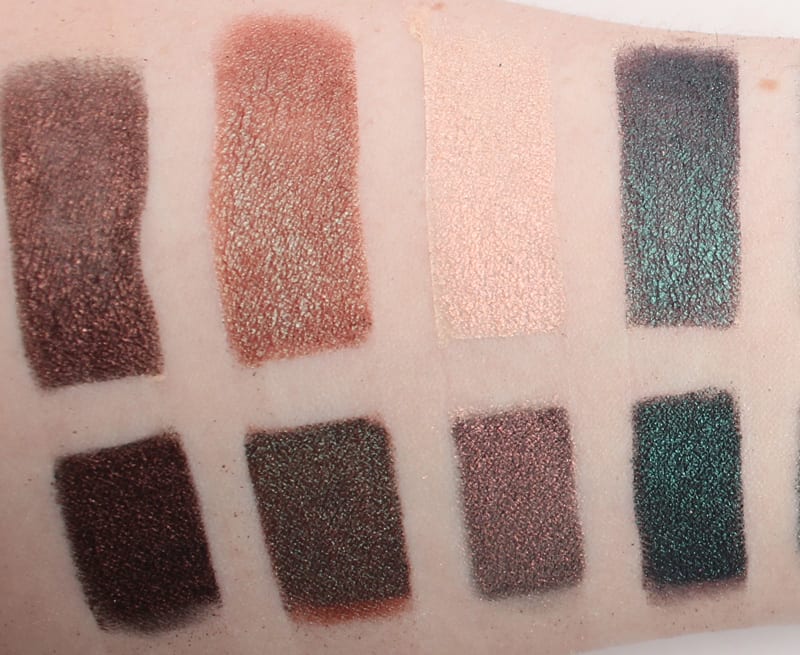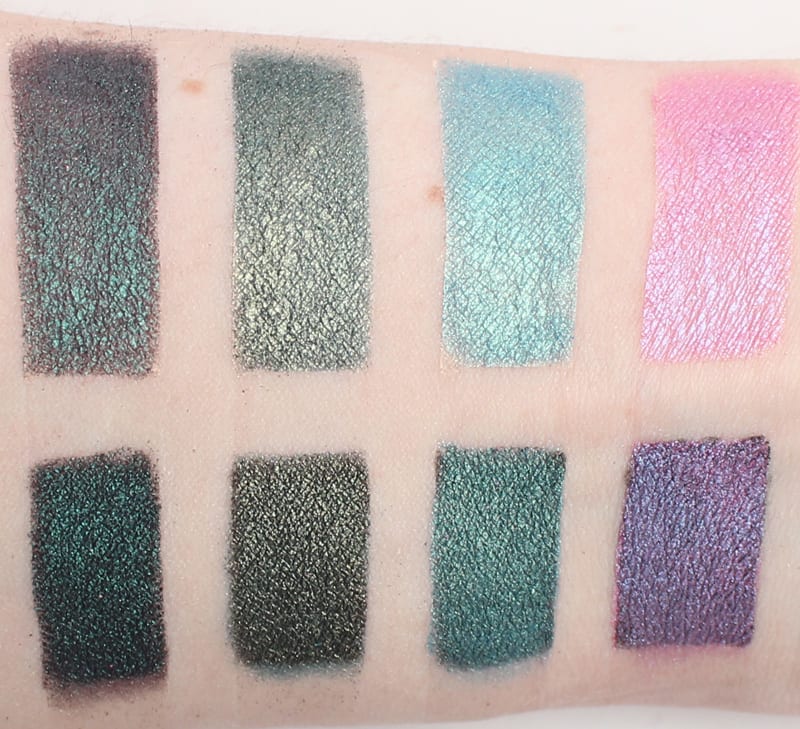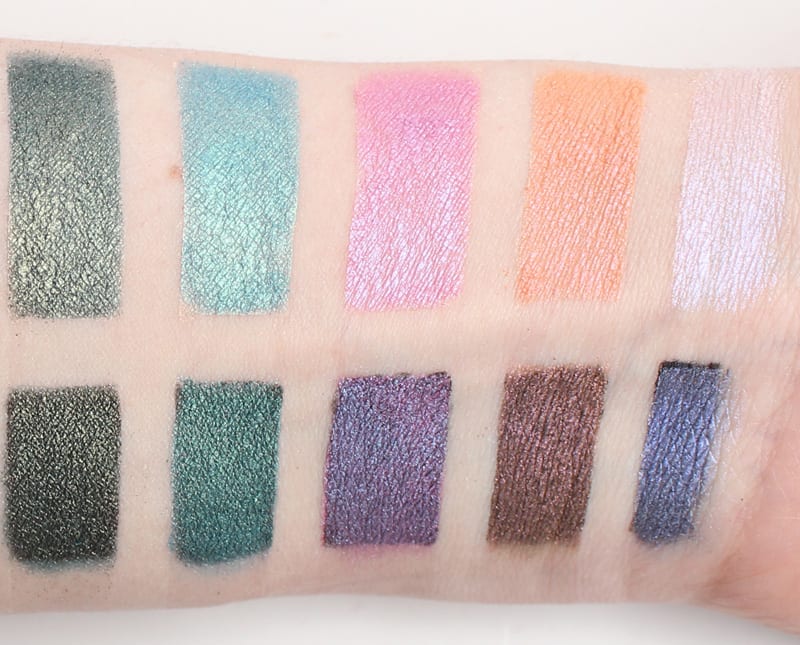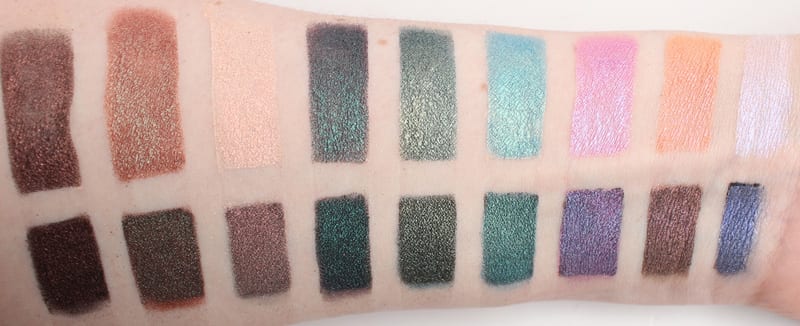 Now, I kept these to only pressed shades, but some of my favorite Makeup Geek Duochromes are the loose pigments – Wildfire (coral red with gold shift), Sugar Rush (iridescent white with blue and purple shift), and Kaleidoscope (slate blue-grey base with pink, purple and teal shift). It looks like right now the Makeup Geek Duochrome Pigments are out of stock until July, since Makeup Geek is updating their packaging. Once they're back I'll be sure to let you know.
I also wish that the pressed version of Insomnia from the MannyMua palette was available as a single. The pigmentation and shift is stunning, better than any other eyeshadow that I've tried with that particular color combo.
If you have a DIY Makeup Geek Palette that you'd like me to come up with, let me know below. So far I have 4 others created to share with you.
DIY Makeup Geek Series
What do you think of my DIY Makeup Geek Duochrome Palette? What are your favorite pressed duochromes?
More to See