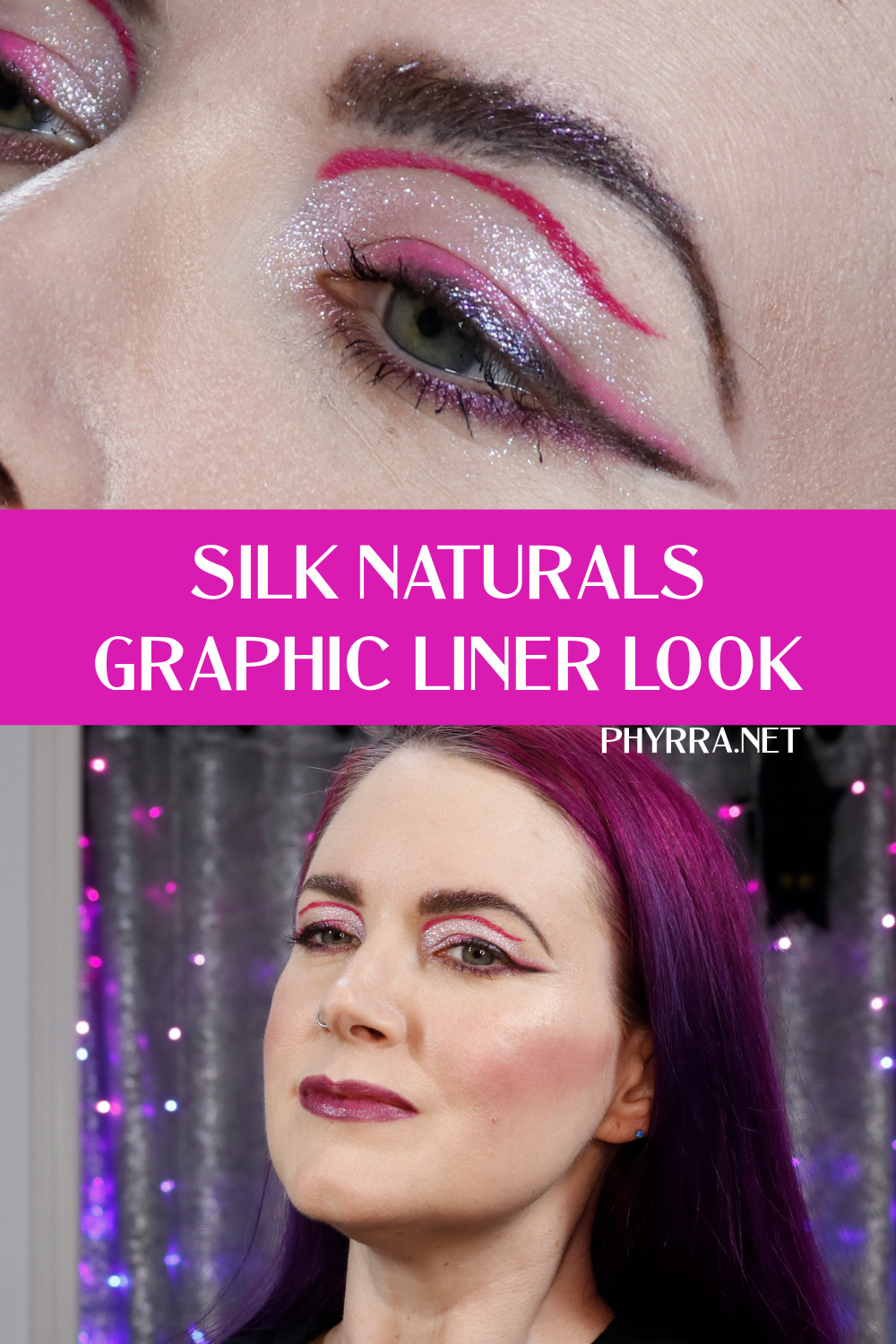 Hello, beautiful creatures! Today I wanted to share a Silk Naturals graphic liner look with you! I'm practicing more graphic liner looks because I see them all over the place. Graphic liner looks can be a lot of fun, but they require a steady hand, which can be a struggle. Angled and lip liner brushes work best for me to create graphic liner looks.
Silk Naturals Graphic Liner Look Products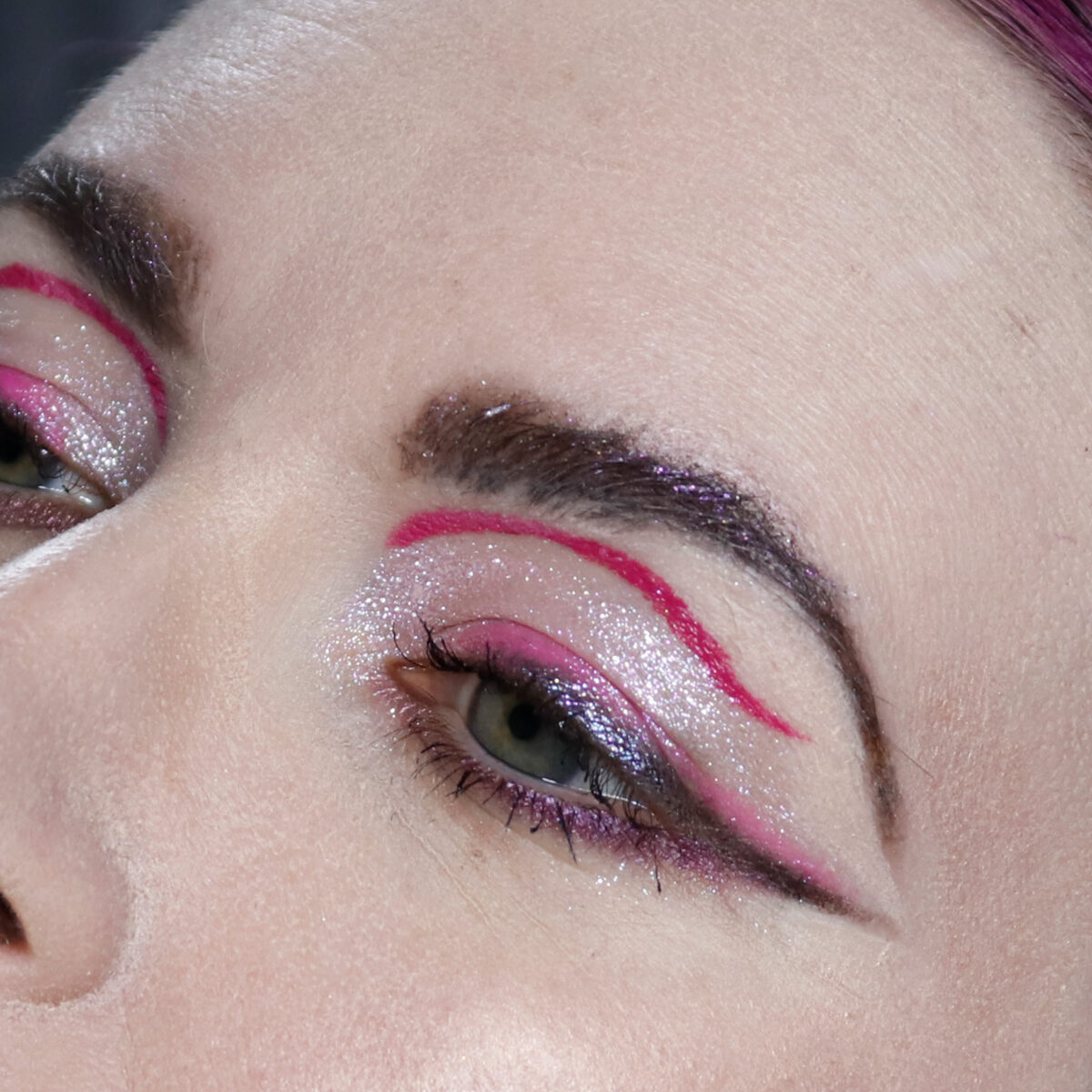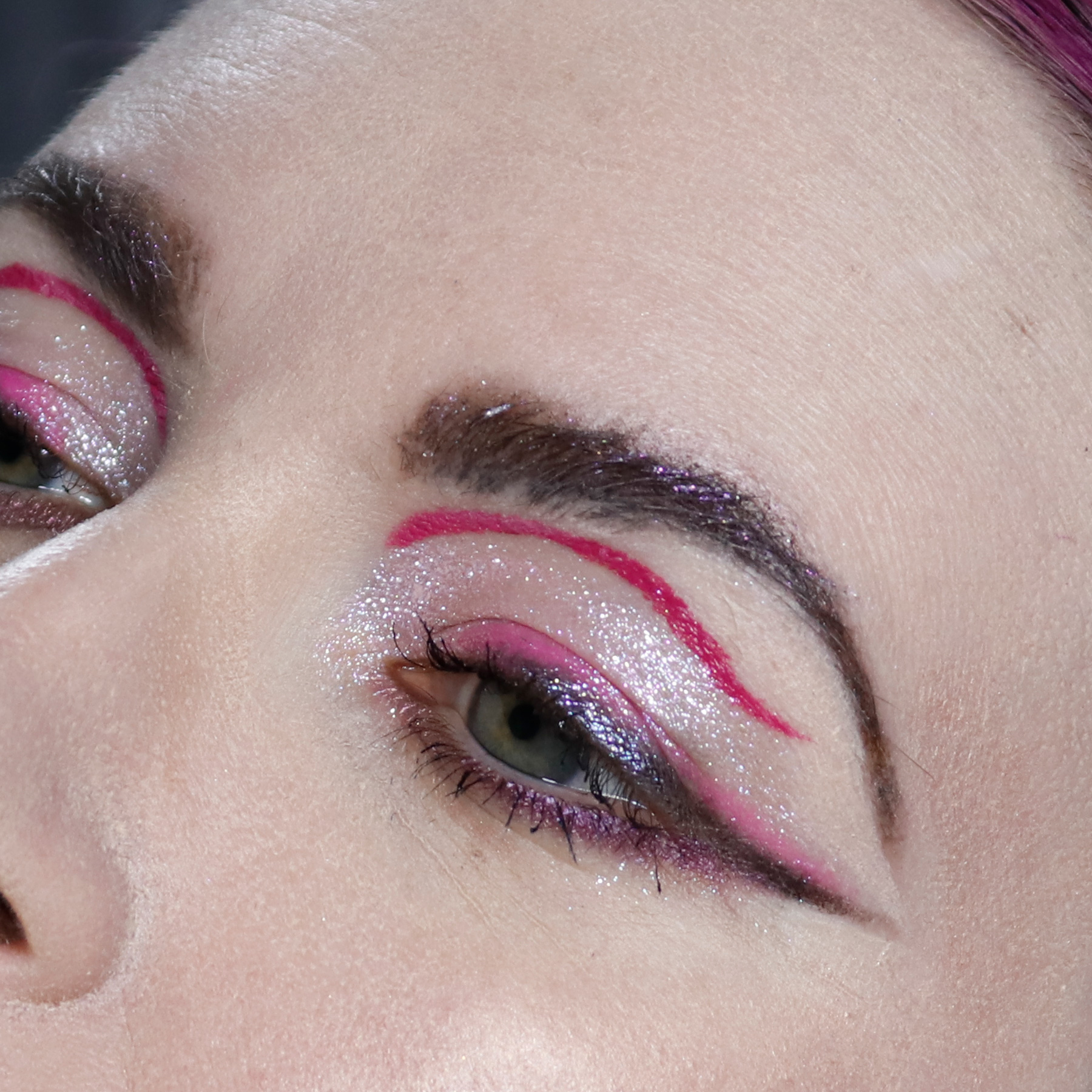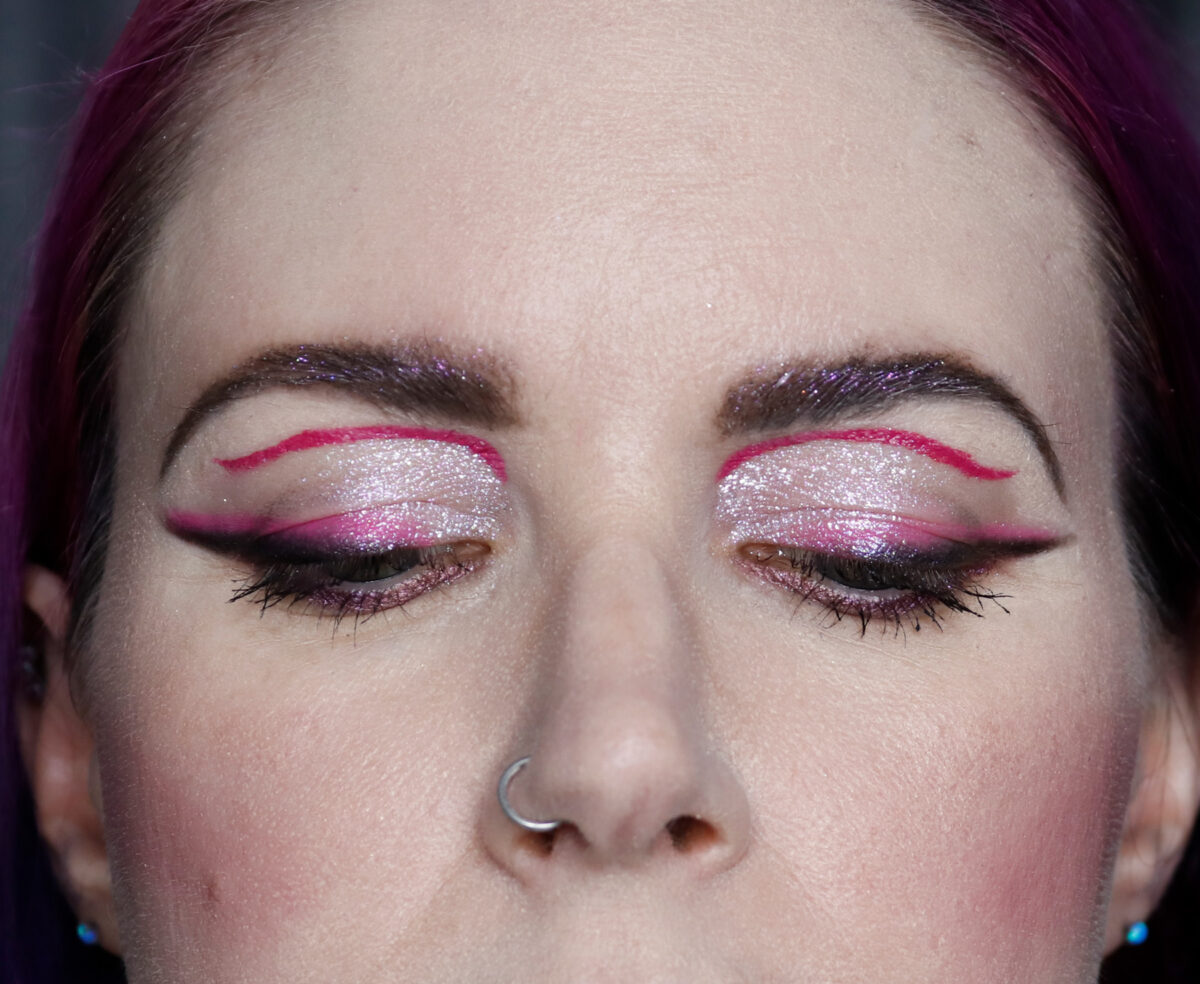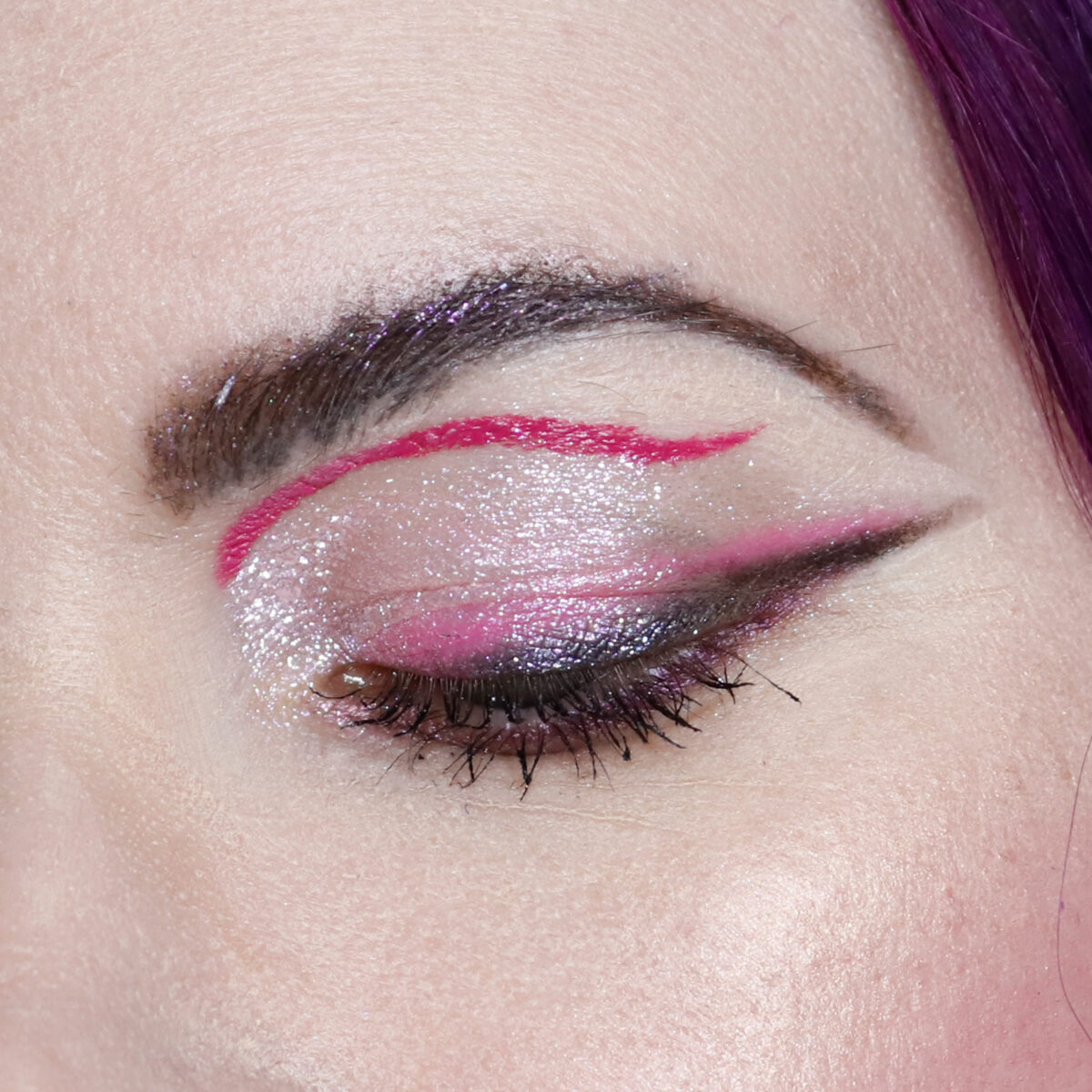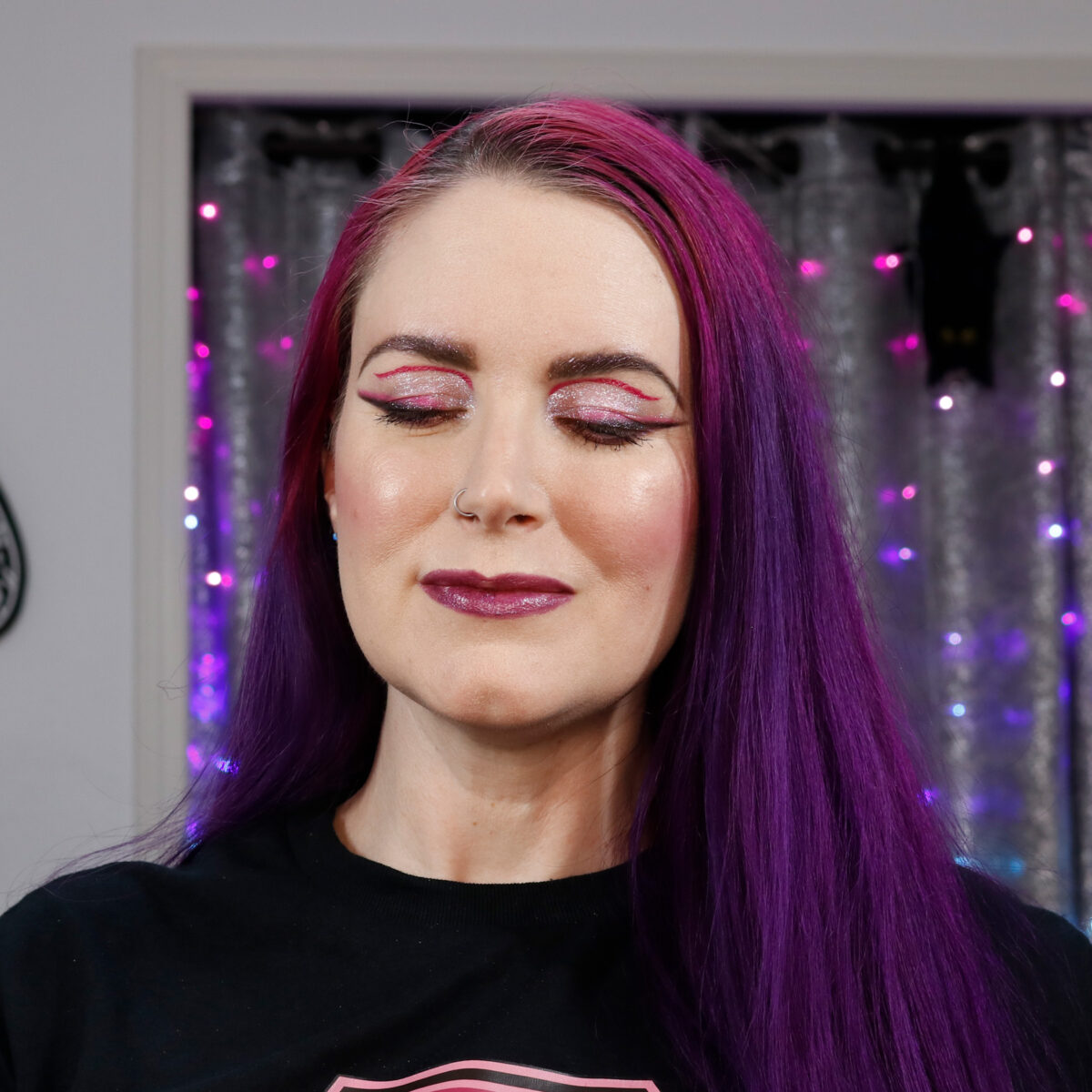 Eyes
About Face Shadow Fix Eye Primer
Marc Jacob's Back to the Fuchsia liquid eyeliner (discontinued, I used this for the liner under my eyebrows)
Nabla Black Cupid's Arrow liner
Lethal Combo (1UP Palette) -smoked on top of black
Black Moon Black – to smoke out liner
Concrete Minerals Glitter primer – lid
Silk Naturals Rainbow Sprinkles – lid and lower lid
Silk Naturals Siobhan – outer lower lid
Silk Naturals Contraband – inner lower lid
Thrive Causemetics Liquid Lash Extensions Mascara
Nyx Gray-Black Lift and Snatch Brow Tint Pen
Lime Crime Smokey Bushy Brow Pomade Pencil
About Face Interlude Glitter Brow Gel
Face
Danessa Myricks Yummy Skin Blurring Balm in Shade 1
Silk Naturals Serenade blush
Silk Naturals Strobe highlight
Lips
Lime Crime Tarot pencil
Silk Naturals Top Dog lipstick
Silk Naturals Graphic Liner Thoughts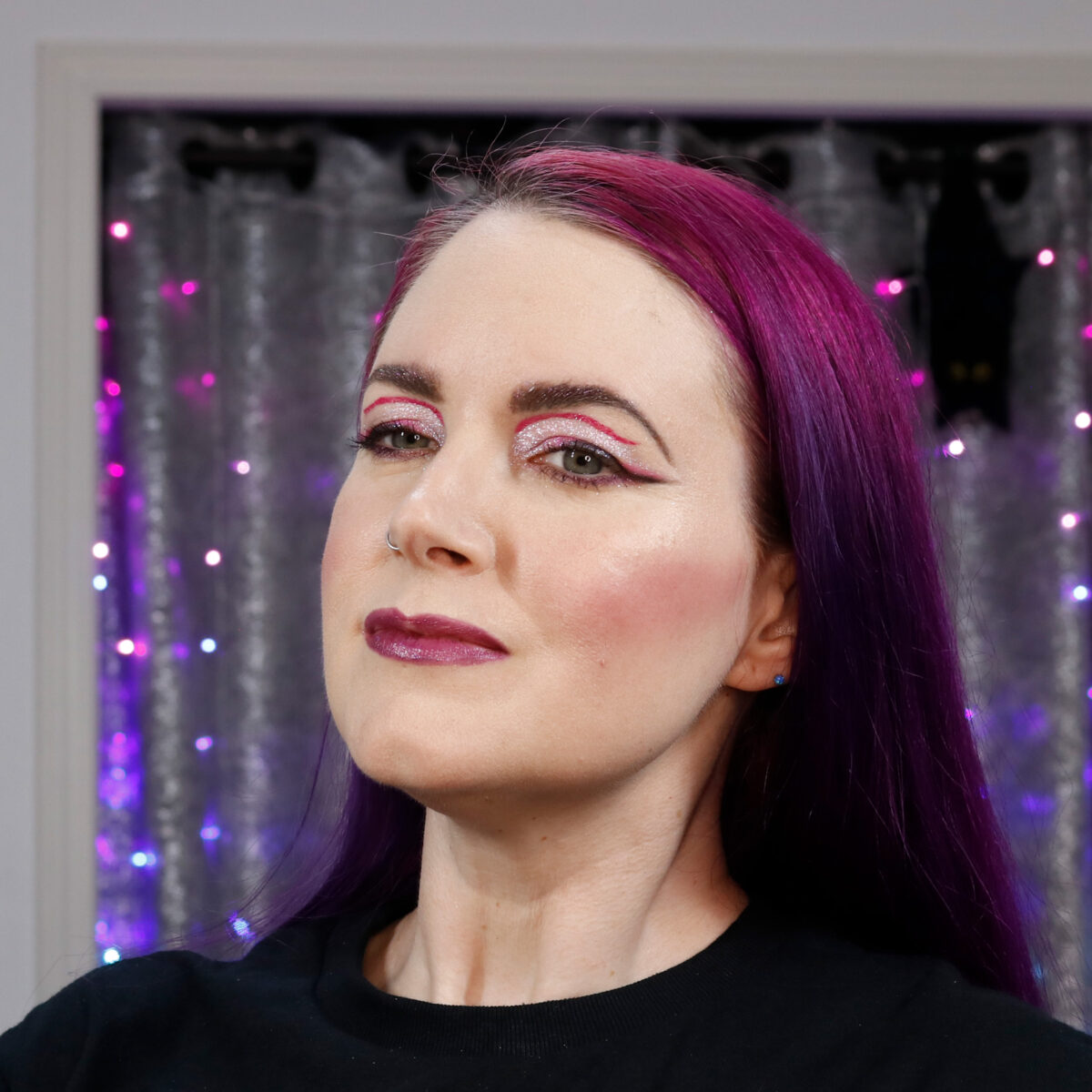 I love cool-toned plums with my skin tone! My skin tone is a very fair neutral to cool yellow, and it turns olive when exposed to the sun. Silk Naturals Serenade is a gorgeous cool-toned plum cream blush that is easy to apply and blend out. Lime Crime Tarot pencil is a lovely deep blackberry that coordinates perfectly with Serenade.
I made Silk Naturals Rainbow Sprinkles the star of this look because I thought it would be great with a graphic pink liner. It's the most holographic pink eyeshadow I've ever tried! Silk Naturals Top Dog lipstick is the lipstick version of Rainbow Sprinkles, so I had to include it in this look as well. Top Dog is a moisturizing, pretty lipstick.
You may not remember it, but Siobhan is a gorgeous red plum Silk Naturals created for me! I love cool-toned red plums with my blue-green eyes. Silk Naturals Contraband is a beautiful nude pink with plum shimmer, and it's a fun neutral with a twist for me!
If you don't have a hot pink liquid eyeliner, you can always use a damp brush and apply a hot pink like Lethal Combo from the 1UP Palette. Yes, I'm still obsessed with that palette!
My advice for creating graphic liner looks is to steady your elbow or hand on a surface as you apply. Use an angled brush or a lip brush, so you can create a line that is uniform in size. I just used the default liquid eyeliner brush for this look, and I've used small lip brushes for others.
Final Thoughts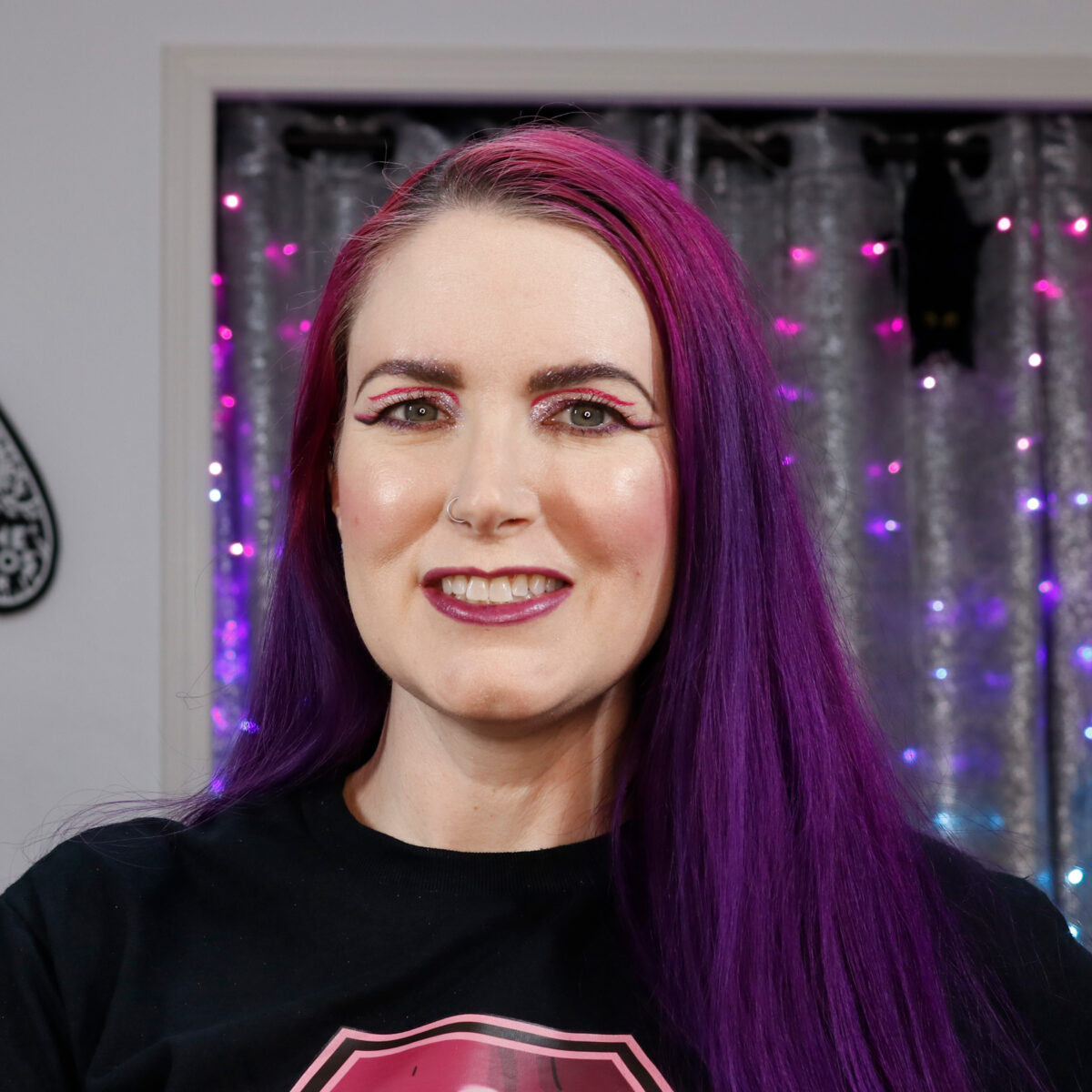 I love playing with makeup and trying new things. If I fail, I wash it off and try again. What new makeup trends are you trying? Are there any I should give a try?
More to See