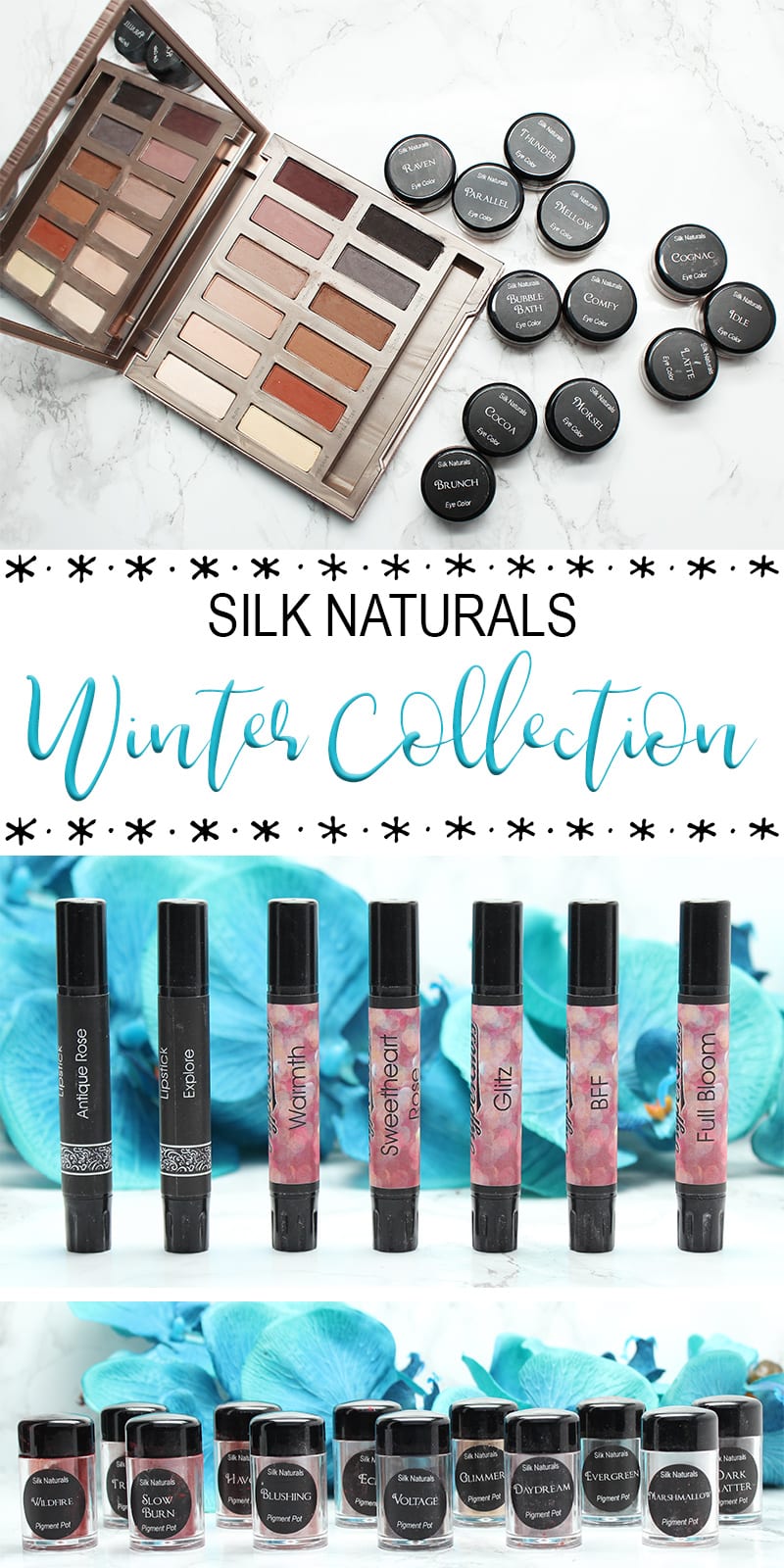 Today I'm excited to be sharing the Silk Naturals Winter 2017 Collection with you. We've also got a giveaway with 5 winners, too! You won't want to miss it!
Silk Naturals Winter 2017 Collection
PR sample
Silk Naturals is a 100% vegan indie brand  based in New York. All Silk Naturals products are gluten free, paraben free, talc free, and bismuth oxychloride free. So if you have sensitive skin, this is the brand for you.
Bare Necessities Matte3 Palette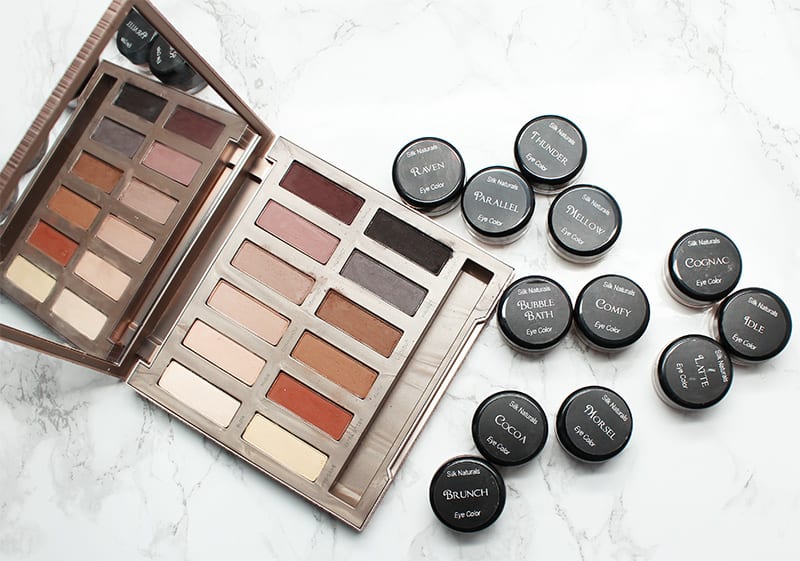 The Silk Naturals Winter 2017 Collection contains the Bare Necessities Matte3 palette, which is a vegan dupe for the Urban Decay Naked Ultimate Basics palette. If you love the Urban Decay colors but you need a formula that is vegan, gluten free, talc free and bismuth oxychloride free, this is it! I swatched the two side by side for you to compare.
Silk Naturals is swatched on the left. Urban Decay is swatched on the right. All swatches are on Urban Decay Primer Potion.


Bubble Bath – a light peachy nude with a demi-matte (Urban Decay Blow Dupe, same sheen, but Bubble Bath is a bit darker)



Comfy – a light peachy beige matte (Urban Decay Nudie dupe, these seem identical)



Mellow – light pale yellow matte (Urban Decay Pre-Game dupe, these seem identical)



Latte – light warm peachy taupe matte (Urban Decay Commando dupe, Latte seems slightly lighter)



Cocoa – light neutral brown matte (Urban Decay Tempted dupe, these seem identical)



Idle – medium warm tan matte (Urban Decay Faith dupe, Idle seems a bit lighter)



Brunch – medium neutral brown matte (Urban Decay Lockout dupe, Lockout is darker)



Parallel – medium-deep pinky brown matte (Urban Decay Nooner and Instinct dupe, Instinct seems slightly more brown than Parallel)



Morsel – deep chocolate brown with red undertones matte (Urban Decay Punk and Lethal dupe, Lethal is darker than Morsel)



Cognac – deep warm brown matte (Urban Decay Bittersweet dupe, Bittersweet is a bit darker)



Thunder – deep taupe grey matte (Urban Decay Magnet dupe, these look identical to me)



Raven – black matte (Urban Decay Blackjack dupe, Raven is slightly lighter than Blackjack)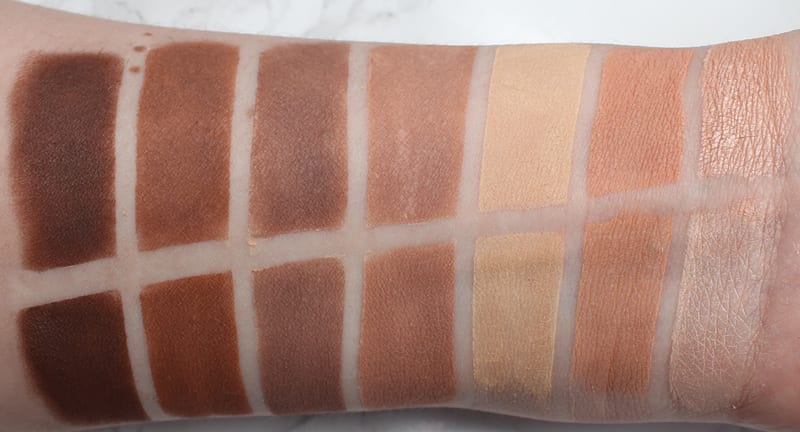 Row 1 – Brunch – Idle – Cocoa – Latte – Mellow – Comfy – Bubble Bath
Row 2 – (UD) Lockout – Faith – Tempted – Commando – Pre-Game – Nudie – Blow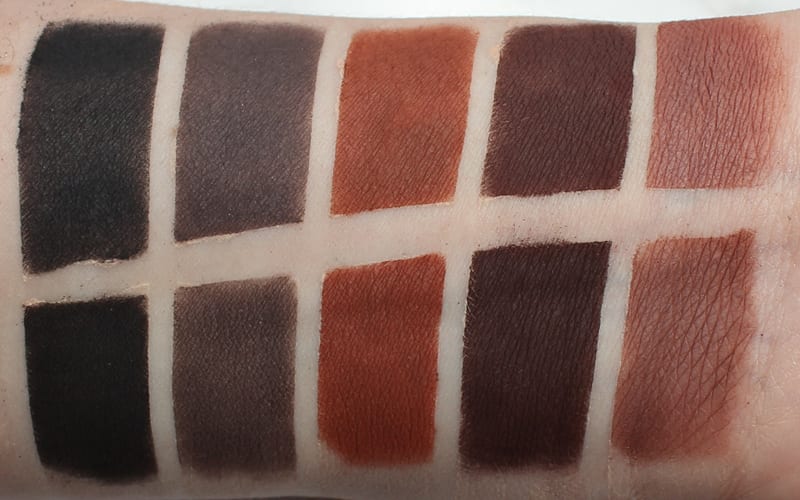 Row 1 – Raven – Thunder – Cognac – Morsel – Parallel
Row 2 – (UD) Blackjack – Magnet – Bittersweet – Lethal – Instinct
Other Eyeshadows
These are not new colors, but they're gorgeous and I thought they might be pretty lid shades with the Bare Necessities Matte3 palette.


Agent – Pilot
Agent – a light plum with hints of grey and a nearly matte pearl finish (MAC Crystal dupe)
Pilot – a light opaque taupe with a strong layer of pink interference.


Idolize
Idolize – a purple blue color with an intense layer of gold on top. (MAC Idol Eyes dupe)
I think these three eyeshadows would be pretty with Thunder, the deep grey taupe.
Highlighters


Ozone – Iced
Ozone – sheer purple with a hint of blue duochrome
Iced – a brilliant white highlight with just a hint of gold duochrome.


Lit – Honey Child
Lit – a gorgeous sheer rose with gold shimmer, and gold duochrome.
Honey Child – a light, almost neutral glimmery gold.
While these are all 4 gorgeous, I really love Ozone for a highlighter and Lit for a lid eyeshadow color.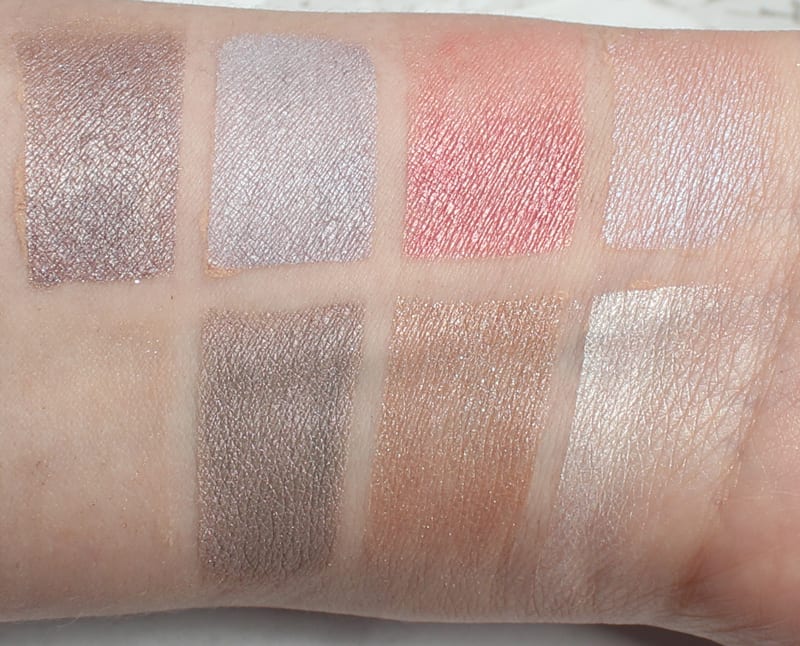 Row 1 – Idolize – Agent – Lit – Ozone
Row 2 – Pilot – Honey Child – Iced
Pigment Pots


Silk Naturals Says
Pigment Pots are highly concentrated pigments specially milled to be used anywhere on your face, or body. We recommend using them with our Stick'em Primer for best results. They're particularly brilliant when used with clear nail polish to make a stunning streak-free nail polish in just a few steps. Try it on your nails- it's spectacular. 
You absolutely need a sticky primer with the pigment pots. Otherwise they'll not adhere to the skin. I swatched these on Too Faced Shadow Insurance and I should have used Glitter Glue.
Foiled – a bright, true silver shimmer. (not pictured) This is the only one I don't have to show you.


Slow Burn – Wildfire
Slow Burn – a deep, saturated, smoldering, sultry red.
Wildfire – a warm, medium stunning red.


Glimmer – Evergreen
Glimmer – a bright, true gold glitter made from mineral ingredients.
Evergreen – a deep green with a bit of gold shimmer.


Dark Matter – Trinket
Dark Matter – a rich brownish black with red micro glimmers.
Trinket – a gorgeous coppery brown with small copper bits.
I think Dark Matter would be great with a mixing medium for a sparkly liner.


Echo – Marshmallow
Echo – a shimmery taupe with bits of golden glimmer.
Marshmallow – an opaque, shimmery white.


Havoc – Blushing
Havoc – a gorgeous rose gold glimmer.
Blushing – light pink and gold shimmer


Voltage – Daydream
Voltage – a ride-or-die dark purple with blue micro glimmers.
Daydream is a light pinky purple with little bits of golden shimmer.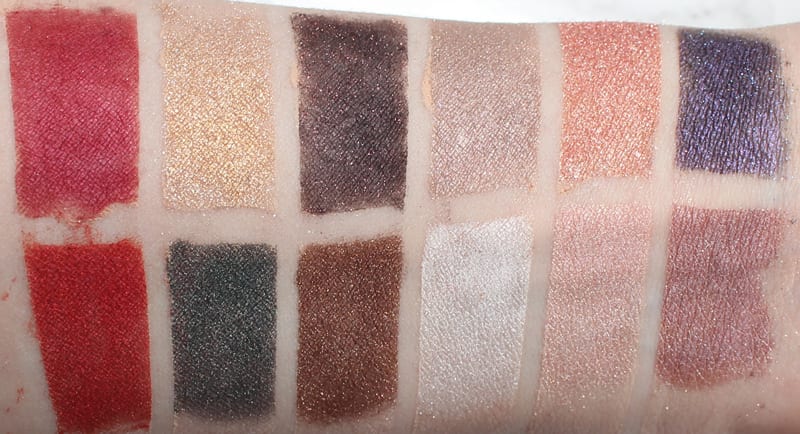 Row 1 – Slow Burn – Glimmer – Dark Matter – Echo – Havoc – Voltage
Row 2 – Wildfire – Evergreen – Trinket – Marshmallow – Blushing – Daydream
Voltage reminds me of Kat Von D Danzig. It's gorgeous. I also really love Daydream, Blushing and Havoc.
I believe these are intended to be used with nail polish, so you'd put on a base coat, dip your finger in, brush off the extra, then seal it with a top coat. I'd recommend doing a gel that you cure under a LED lamp. When I've used minerals for polish in the past, while pretty, it's never lasted longer than 3 days. A good clear gel topcoat will last you up to 2 weeks.
Velvet Matte Lipsticks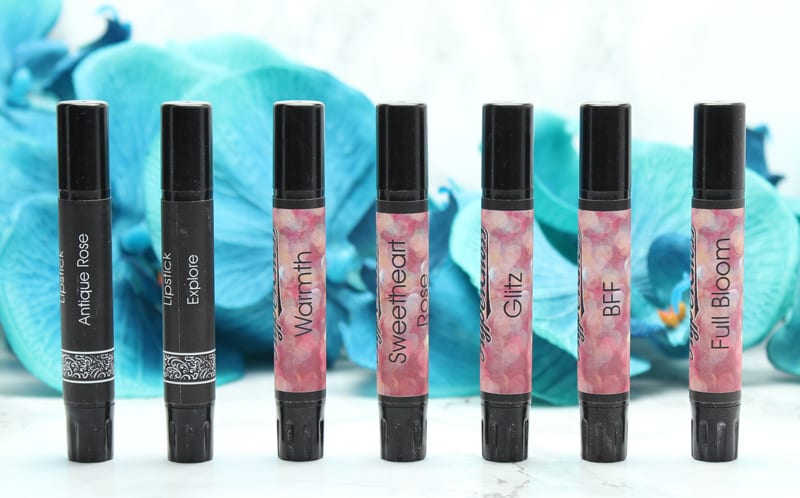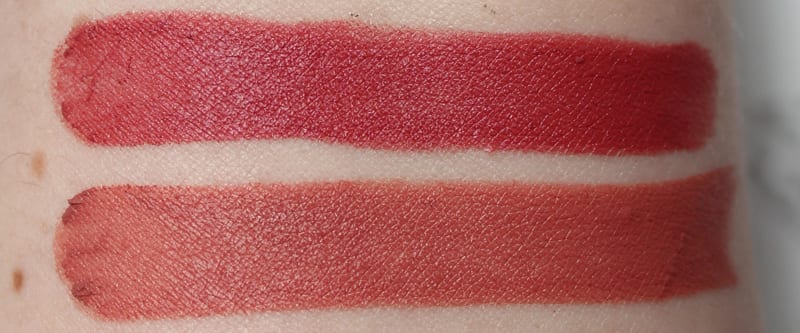 Antique Rose – deep neutral rose matte
Explore – medium neutral nude matte
Hyper Glosses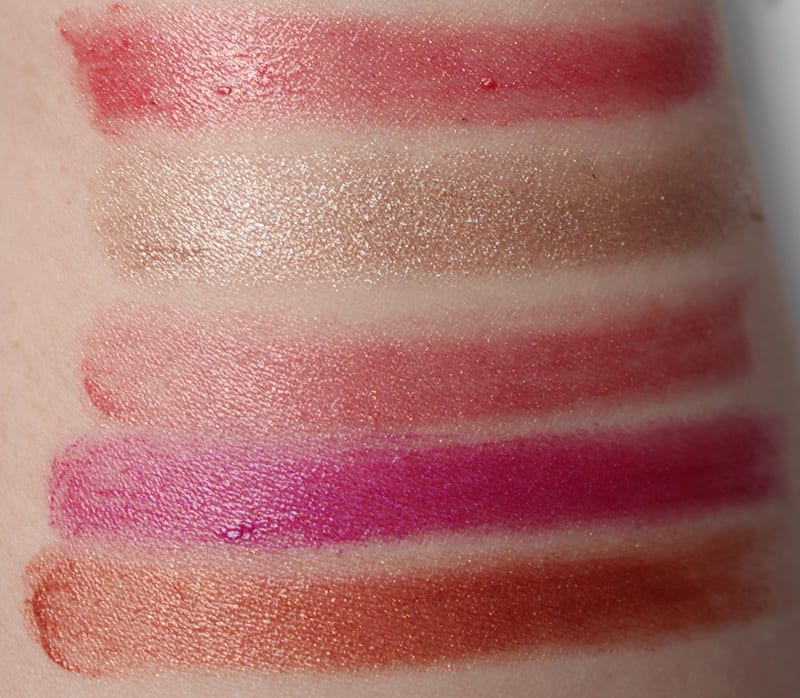 BFF – creamy opaque pink with gold glimmer
Glitz – sheer pale gold glitter topper
Sweetheart Rose – a sheer cool rose tone with an overlay of fine gold shimmer.
Full Bloom – a bright violet with blue highlights.
Warmth – a medium copper with a hint of pink.
In order from top to bottom.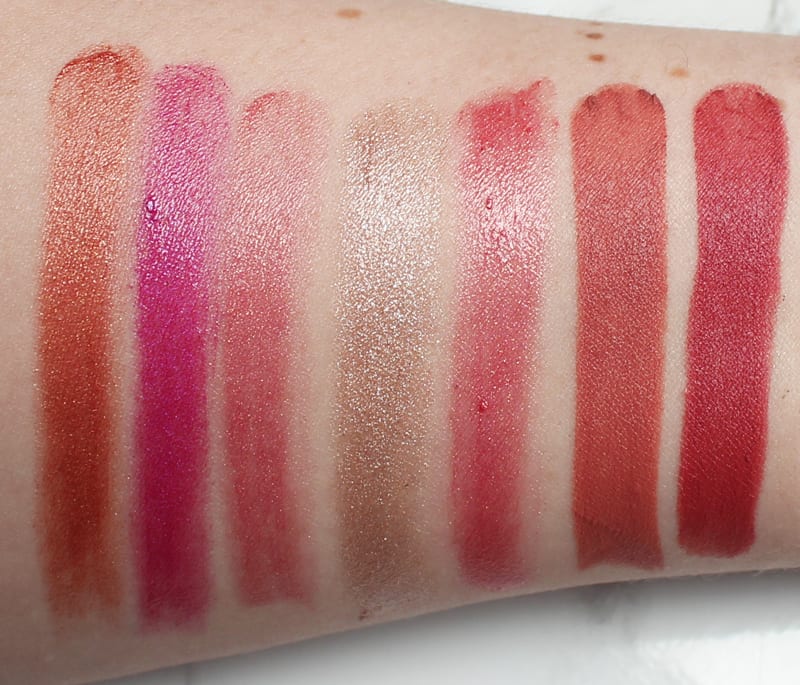 L to R – Warmth – Full Bloom – Sweetheart Rose – Glitz – BFF – Explore – Antique Rose
Sorry I don't have these swatched on my lips for you. I will try to get them swatched soon!
New Silicone Sponge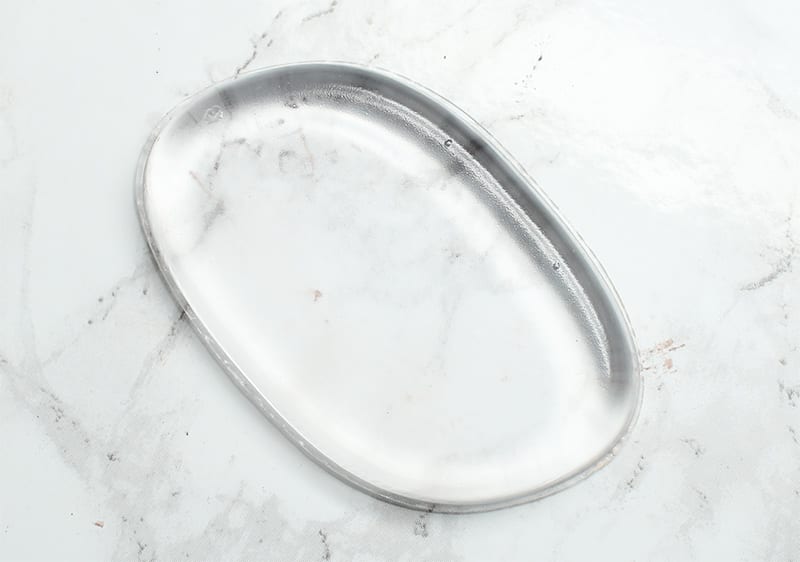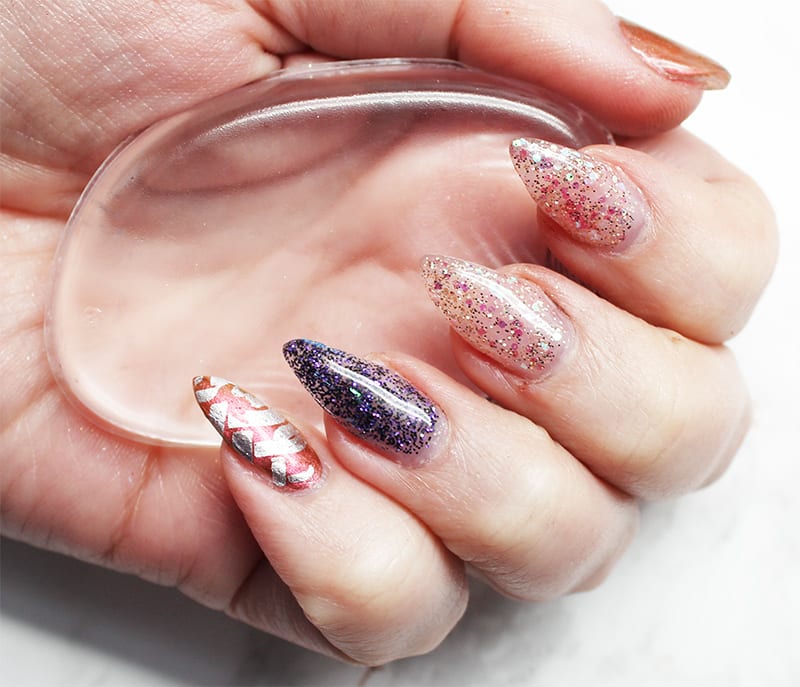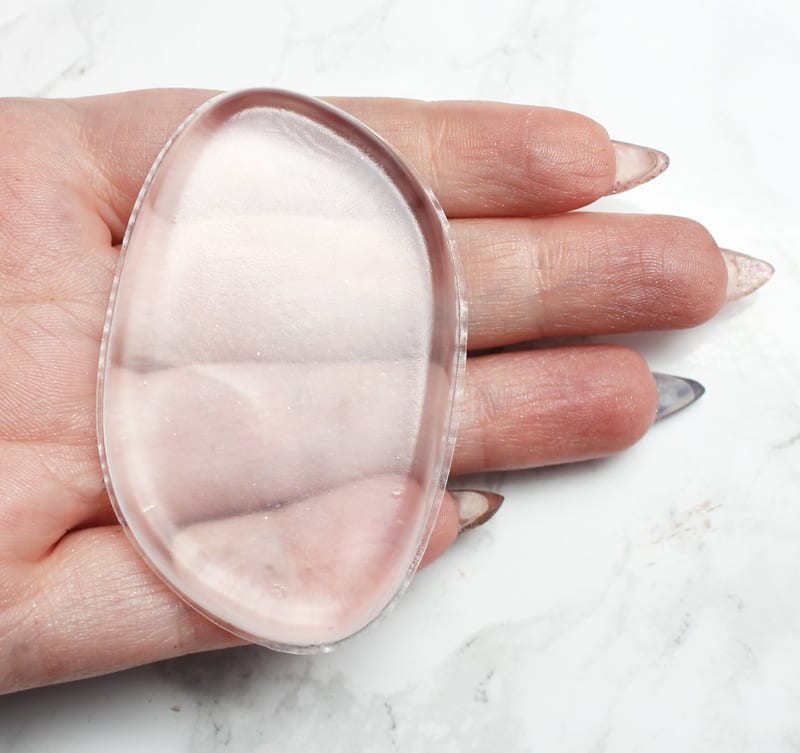 The Silicone sponge is one of those things I think you'll either love or hate. They've been really popular on YouTube recently. It works best with liquid and cream foundations. However, it doesn't always work with concealers. It hated my Kat Von D Lock-It Concealer, and was only marginally better with the Nyx Total Control Drops. It was better with the It Cosmetics Cream foundation.
If you have dry skin, you may not like it. I felt like it emphasized dry patches on me. If you have oily skin, you will probably love it. It really packs primer down into your pores.
Mickey feels like makeup artists on the runway will love it because it's non-porous and easy to clean, so you can quickly work from one model to the next.
Silk Naturals Winter 2017 Collection
To me the standouts from this release are the Bare Necessities Matte 3 palette, though if you want specific shades I'd say Bubble Bath, Comfy, Cognac and Thunder. Agent, Pilot and Idolize aren't part of this release but they're so pretty. Idolize is especially complex.
All 4 highlighters are great but I especially love Ozone and Lit.
The pigment pots are stunning. Daydream looks super complex. Voltage combines my favorite color with my favorite sparkle. Blushing and Havoc look like a winning duo. And Dark Matter is pretty unique.
You know I'm a huge fan of the Velvet Matte formula so I'm always happy to see shade expansions in it. The hyper glosses are all lovely but I think Full Bloom and Sweetheart Rose are the most gorgeous to me.
What do you think of the Silk Naturals Winter 2017 Collection?
Silk Naturals Giveaway – 5 Winners
I've teamed up with Silk Naturals to give away 5 of the silicone sponges to you guys. This giveaway is USA only. See official rules. Ends Jan. 27,  2017. You must enter through the Rafflecopter widget below.
More to See