Ryse Fruity Crunch Protein Muffins Recipe

Today I'm sharing my Ryse Fruity Crunch Protein Muffins Recipe with you! I love to bake and I'm always having fun trying to find a new low carb, low sugar, high protein recipe to make. ChatGPT helped me create this one with the ingredients that I had on hand in my pantry. I love using chatGPT for research and to create recipes!
Protein Muffins Ingredients
Ryse Fruity Crunch Protein Muffins Recipe Instructions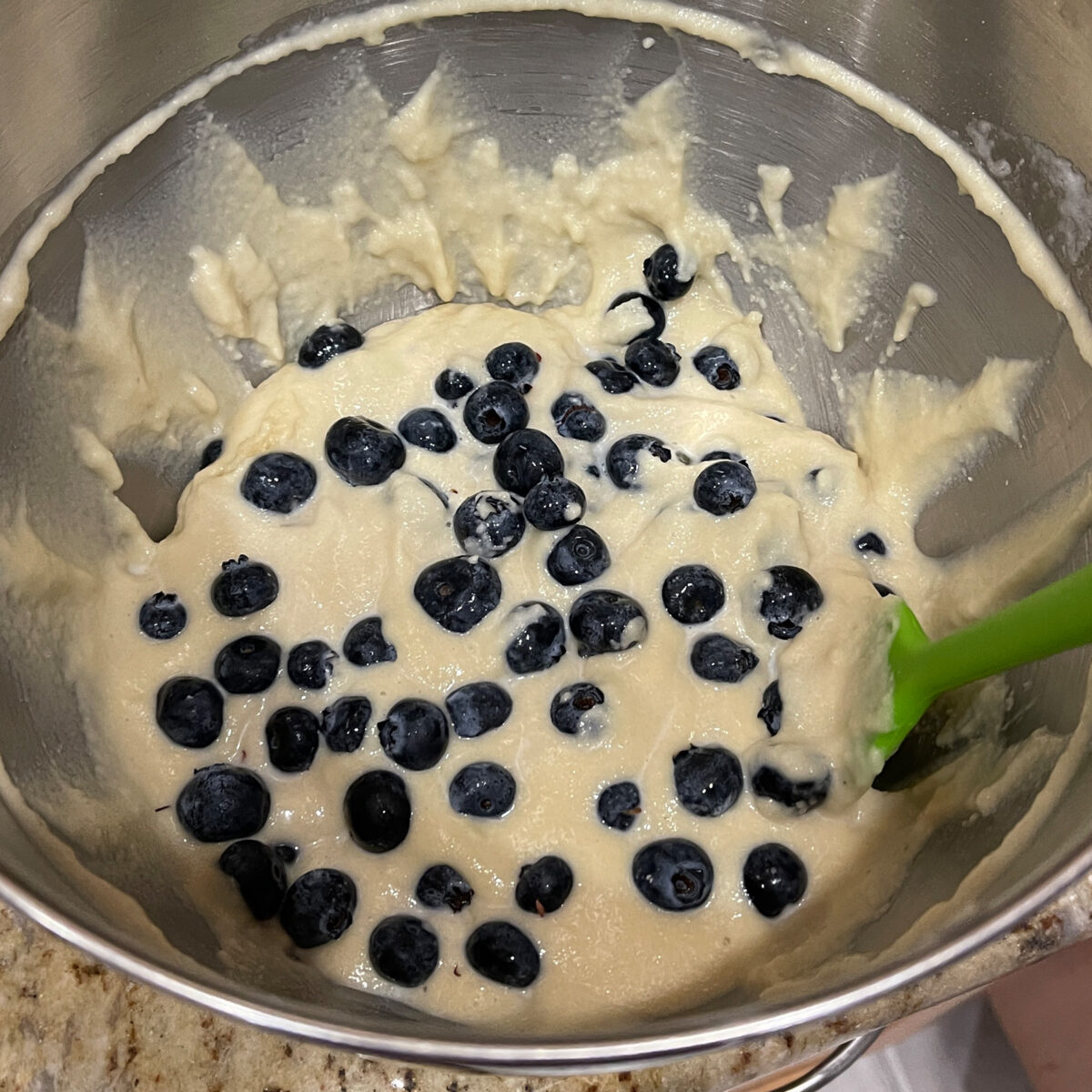 Preheat your oven to 350°F (180°C). Use a silicone muffin pan and spray with avocado oil to prevent any sticking.
In a Kitchenaid Mixer, combine the almond flour, Ryse Fruity Crunch Protein powder, Stevia In The Raw, baking powder, and salt.
In a separate bowl, whisk together the egg whites, cashew milk, avocado oil, lemon zest, and vanilla extract.
Pour the wet mixture into the Kitchenaid Mixer and stir until well combined.
Fold in 1 cup of fresh blueberries.
Divide the batter evenly among the muffin cups.
Garnish the muffins with the remaining 1/4 cup of blueberries.
Bake for 20-30 minutes depending on your oven, or until a toothpick comes out clean when inserted into the center of a muffin.
Allow the muffins to cool for a few minutes before removing them from the pan.
Freshly Baked Muffins

I convection baked my muffins for 26 minutes. ChatGPT says these muffins are around 22 grams of protein per muffin, which is great for me! I'm trying to eat 130 grams of protein daily and it is challenging.
Final Thoughts

I love to serve Ryse Fruity Crunch Protein Muffins with a little bit of Kerrygold butter on top and with a glass of unsweetened cashew milk.
Have you ever tried making protein muffins? Have you used ChatGPT yet? Let me know your thoughts!
More to See