Healthy Keto Brownie Recipe
Hey fam, today I'm sharing my heathy keto brownie recipe with you. I get that 'healthy' is a relative term, but this is pretty healthy and very tasty! I'm sure you never thought that avocadoes and chocolate could be yummy together. This brown recipe proves that they are!
Thrive Market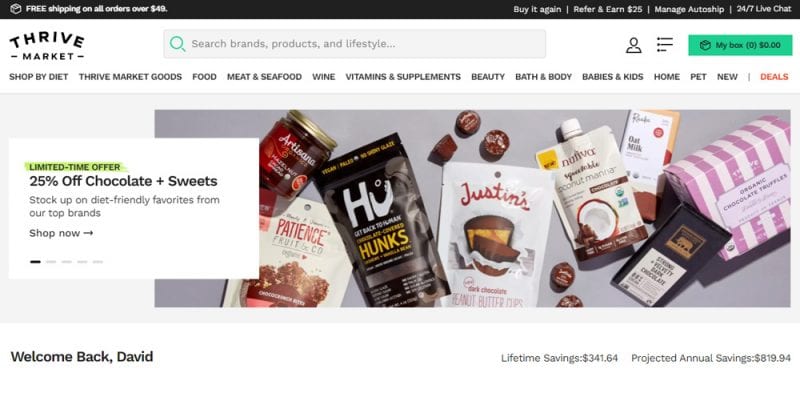 Dave and I have been shopping for months  now on Thrive Market and love it. They carry a lot of 'clean' foods that he wants us eating. Let me know if you'd be interested in a Thrive Market shopping vlog with me and Dave to see what all we order.
Get 25% off your first order from Thrive Market with my link!
Ghee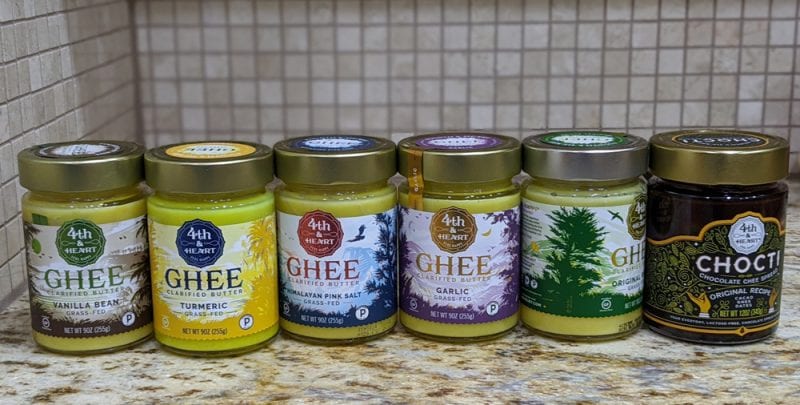 You need to be aware that Dave introduced me to ghee late last year and I've become addicted. We shop for ghee and other healthy foods at Thrive Market. Fourth & Heart Vanilla Bean Ghee is my favorite! We also love the Himalayan Pink Sea Salt Ghee, Chocti Chocolate Ghee, and the Garlic Ghee.
While I made this recipe with chocolate ghee, if you're trying to stay in keto, skip the chocolate ghee and use vanilla bean ghee instead. It also has a great flavor profile, but won't add extra carbs. I didn't realize the chocolate ghee had extra carbs compared to the other flavors I've used.
Oh, don't know what ghee is? It's clarified butter! In other words, it's butter that has all the water removed from it.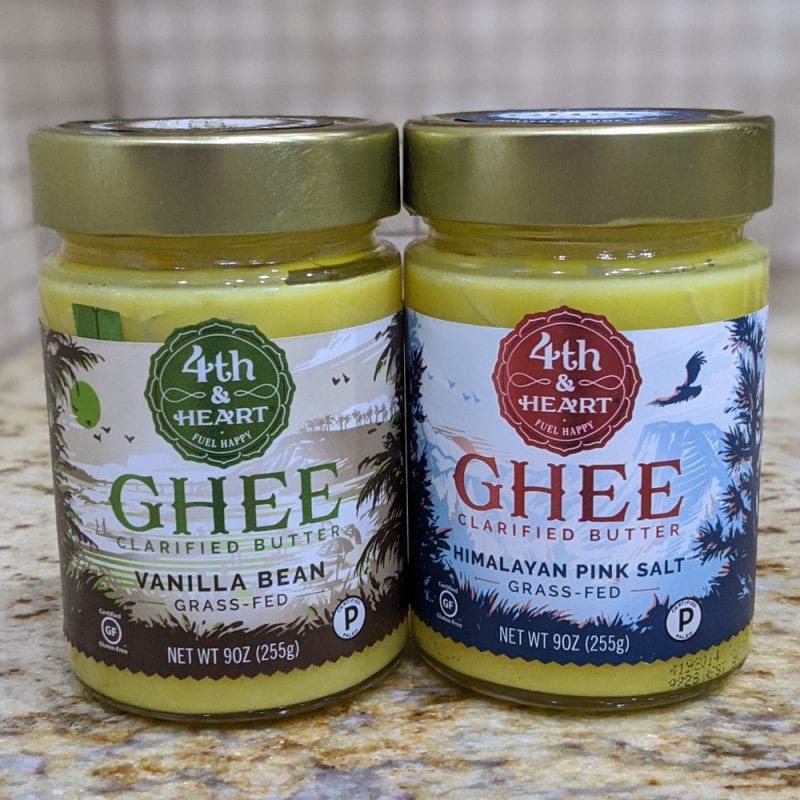 These are my two favorite flavors of ghee. The Vanilla Bean will be excellent in this recipe!
Healthy Keto Brownie Recipe Ingredients
4 Large Eggs
2 Ripe Avocadoes
1/2 cup ghee (I used chocolate, which added extra carbs, so recommend using vanilla bean for less carbs)
6 tbsp chocolate pili butter (you can use your favorite nut butter instead)
2 tsp baking soda
1 1/3 cups keto friendly sugar. I used Lakanto Monkfruit Sweetener.
2/3 cup unsweetened cocoa powder
2 tsp pure vanilla extract
1/2 tsp kosher salt
Healthy Keto Brownie Tools
Healthy Keto Brownie Recipe Directions
Preheat oven to 350°.
Line a 9″ round or 8″-x-8″  square pan with parchment paper.
In the KitchenAid Stand Mixer, combine all ingredients and blend until smooth.
Pour the batter into the 9″ round or 8″-x-8″  square pan and smooth the top.
Bake 45 – 60 minutes.
Let cool for at least 30 minutes.
Healthy Keto Brownies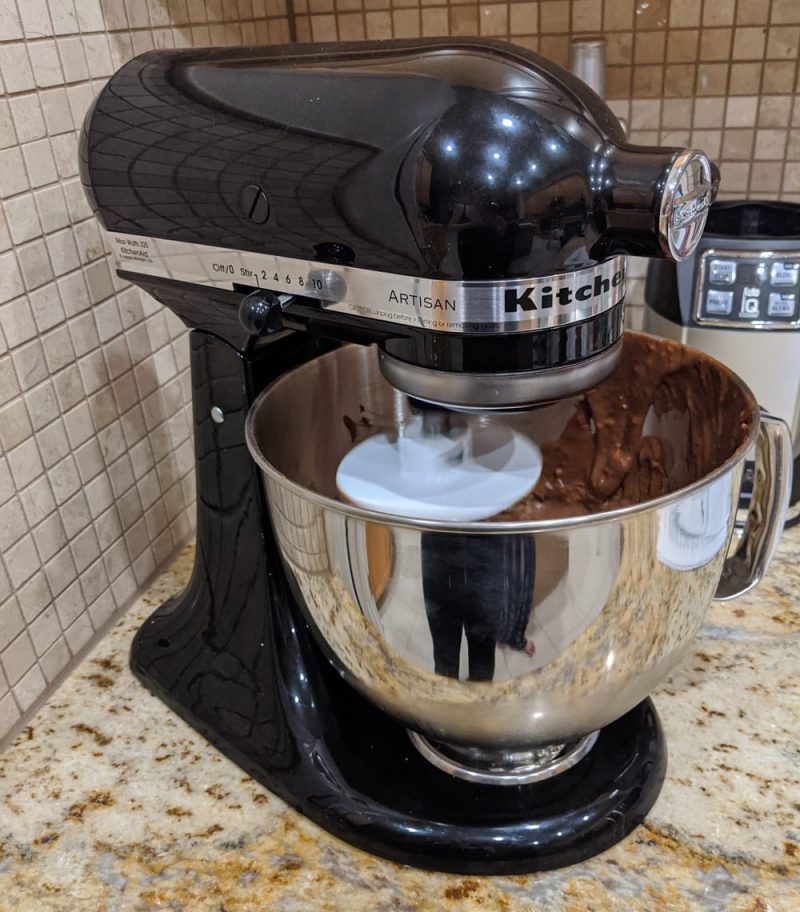 Here's my KitchenAid Artisan Series Stand Mixer.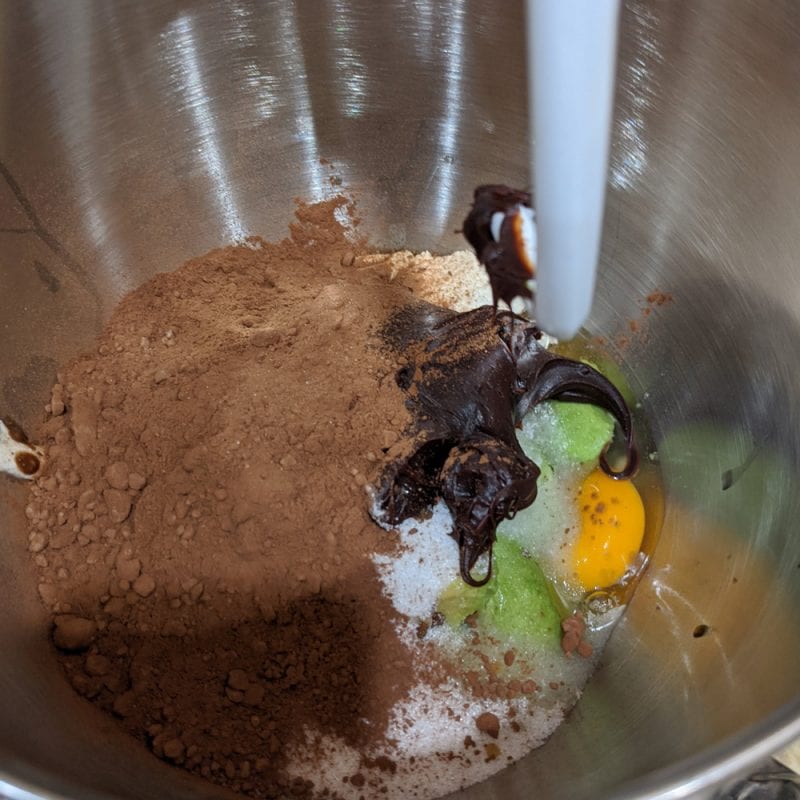 Proof that yes, I really did combine eggs, avocado and the rest!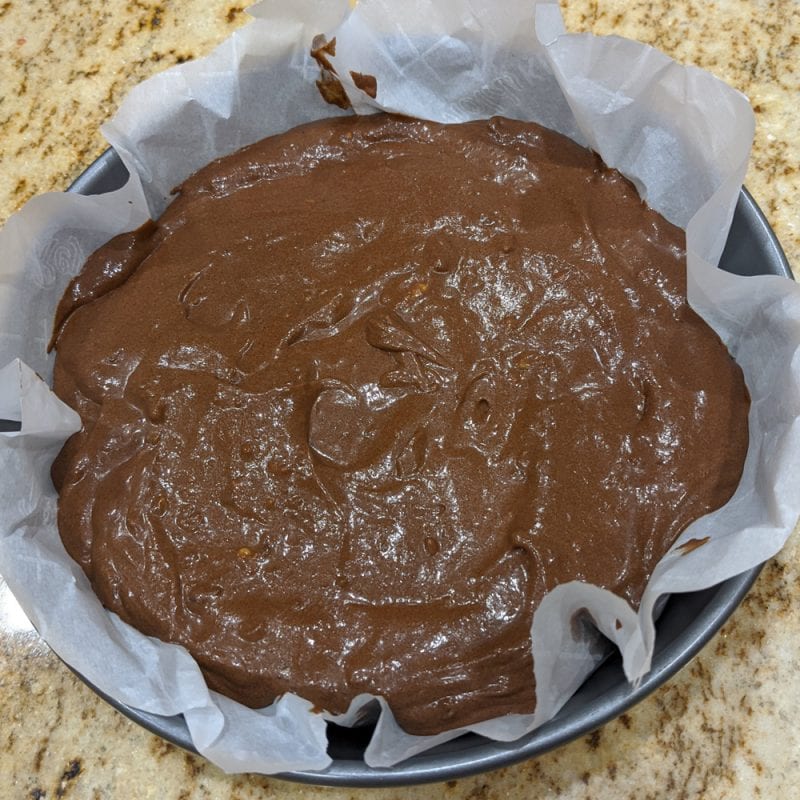 I couldn't find my square cake pans so I had to go with a round one.  I definitely recommend using square vs. round. Above is the blended batter, ready to pop into the oven.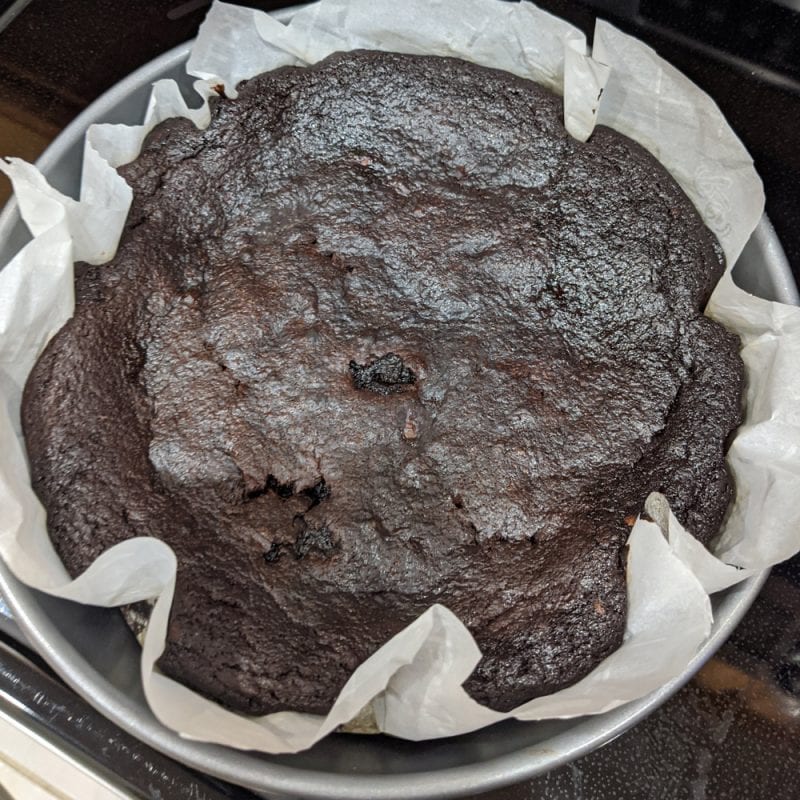 Here's how the finished brownies looked. It's important to let it cool for at least a half hour. We also found it tasted better the next day!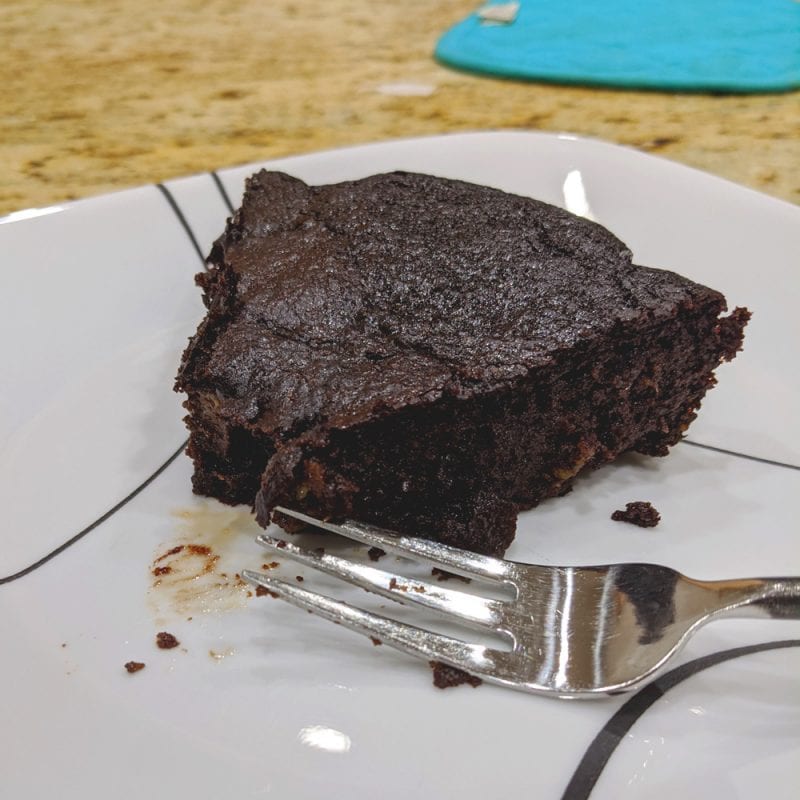 And here's my finished brownie after the first bite. Yummy!