Hello, beautiful creatures! Today I'm excited to be sharing my rainbow pride ring with you. I've been searching for a baguette-style rainbow pride ring for a long time, and I've finally found a gorgeous one to share! Thank you so much to Love & Crafted for sending me this ring.
Where to Buy
Love & Crafted
Price
$79.99 (currently on sale for $39.99)
About Love & Crafted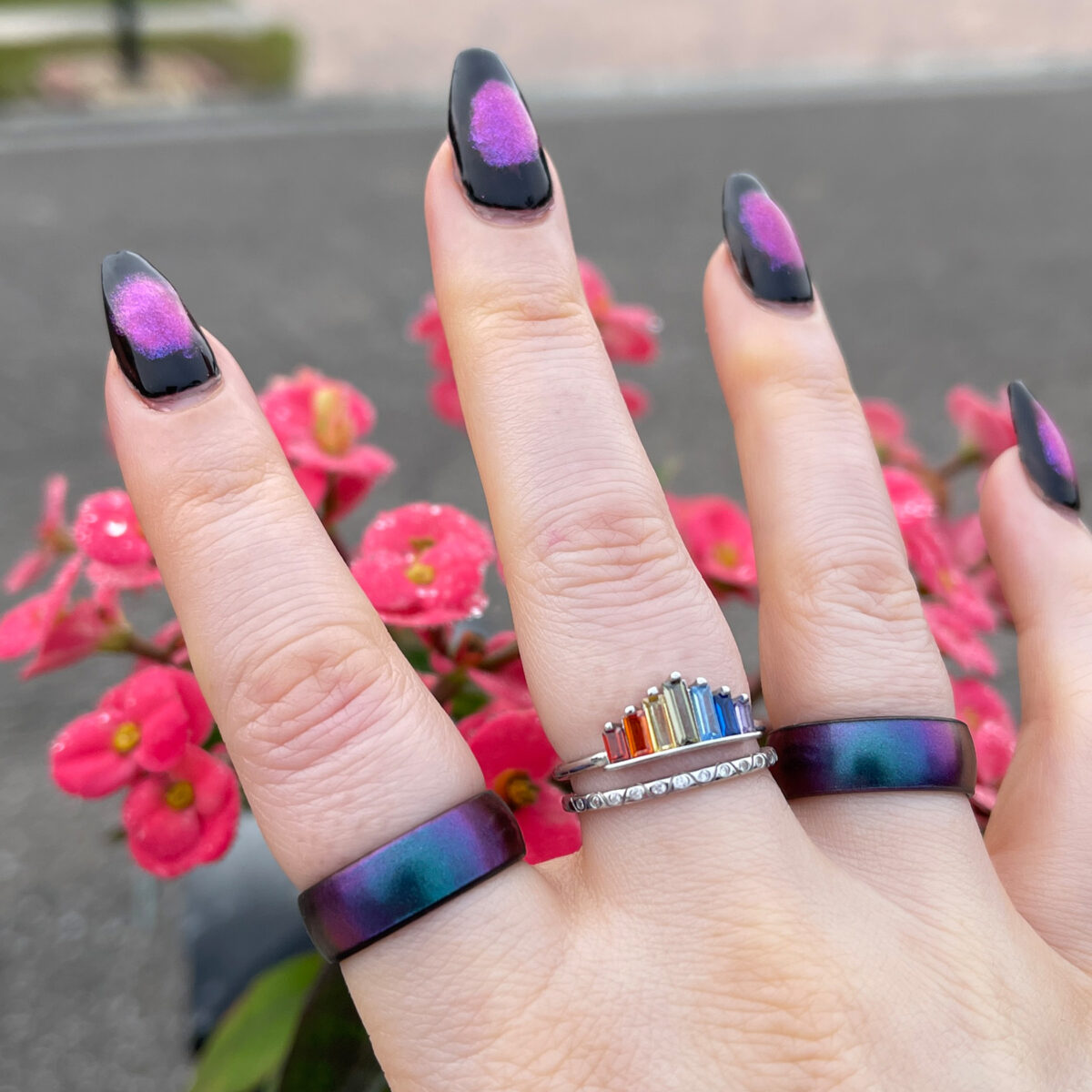 Love & Crafted handmakes 100% hypoallergenic jewelry from high-quality materials. They're a love-inspired jewelry brand, which speaks to me, as love is very important to me.
Love & Crafted Rainbow Ring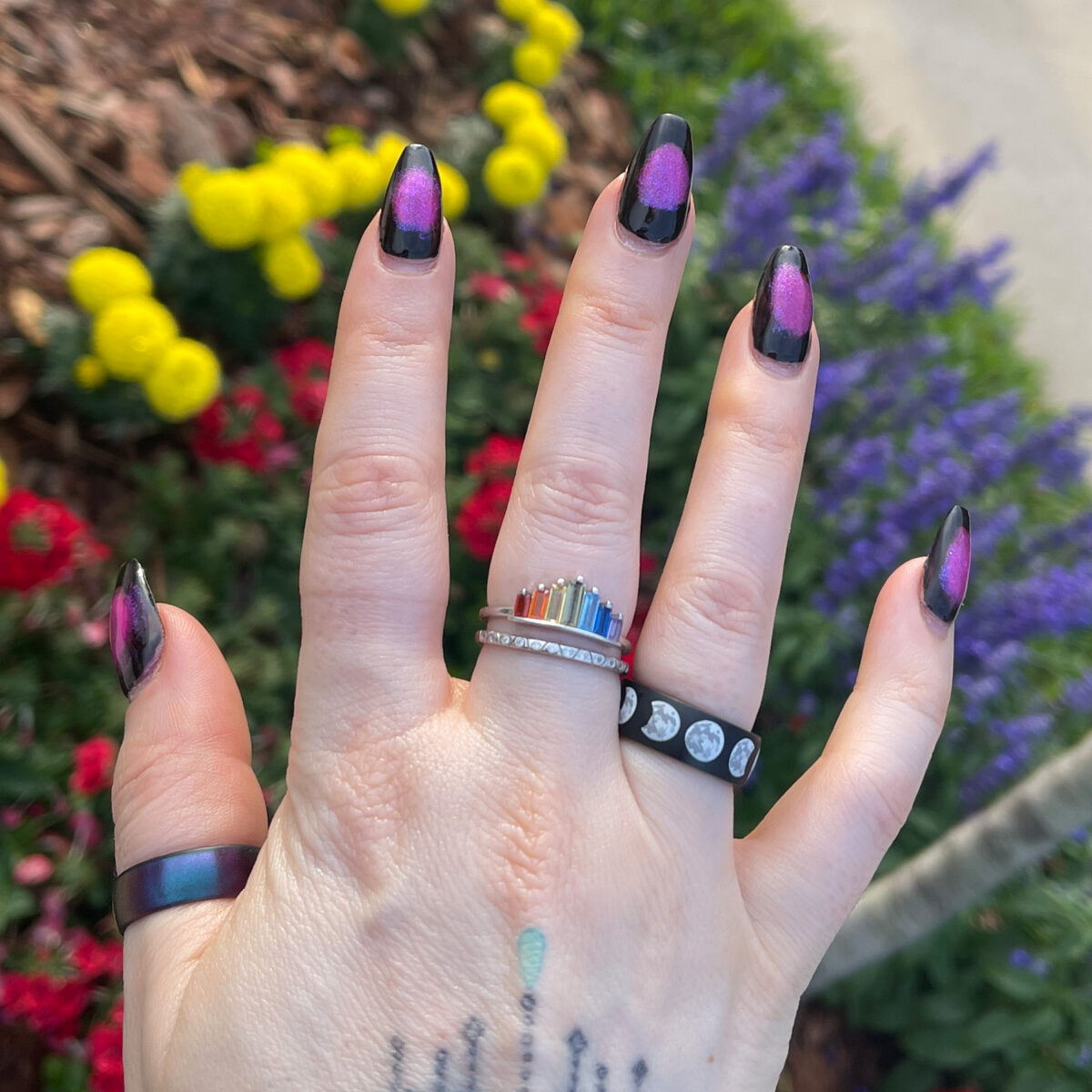 This beautiful rainbow pride ring has baguette-style gems and a thin textured metal band along the top of the design. The rainbow ring is made out of sturdy brass, is sterling silver plated, and nickel and lead-free. The zircon crystals add beautiful sparkling color to complete the design. My ring is a size 7.5, but it has been crafted in an adjustable style so that it could go large or smaller.
Rainbows are a symbol of hope, the beauty of life after the storm, and good fortune, and it is also a symbol for the LGBTQIA2S+ community. I love rainbows, and I have a rainbow poodle tattooed on my leg.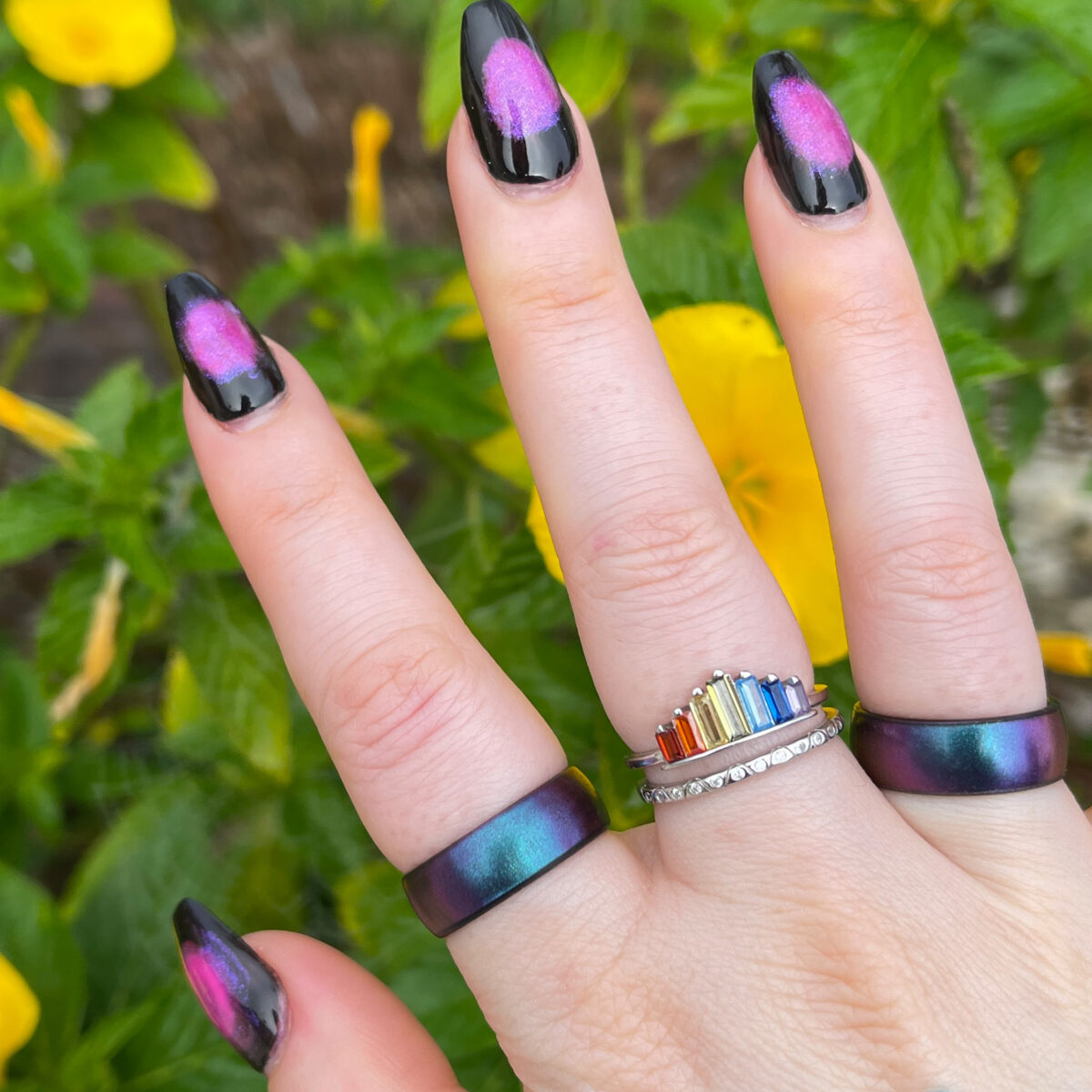 I find my rainbow pride ring to be absolutely stunning!
Wearing My Ring


What I'm Wearing
* PR
I created a gorgeous rainbow makeup look to show off the beautiful Love & Crafted Rainbow ring. I'll have this bright matte rainbow hooded eye makeup tutorial live this weekend.
Final Thoughts

I love this beautiful handcrafted rainbow pride ring! I'm happy to finally have a gorgeous ring to signify that I'm a part of the queer community. Symbols such as the rainbow ring and flag let our community know I'm a safe person to come out to.
What do you think of the Love & Crafted Rainbow Ring? Do you have a rainbow pride ring? Let me know!
More to See