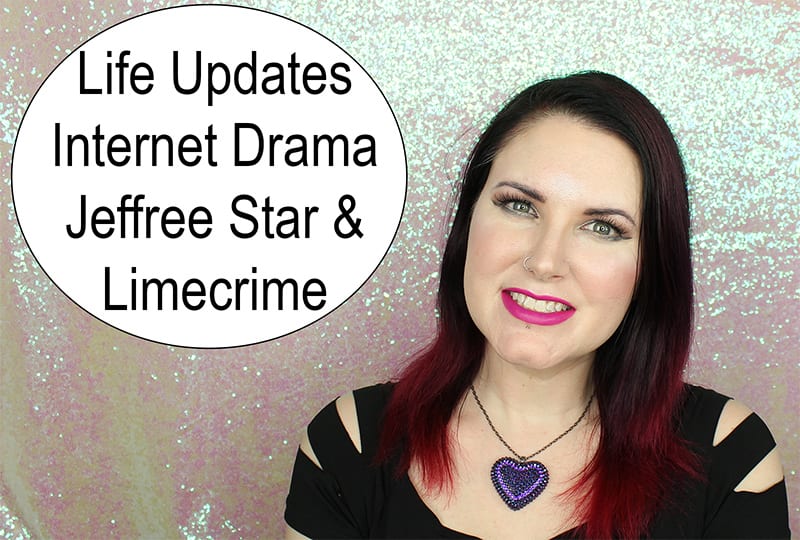 Phyrra Says Vol 42 Life Updates, Jeffree Star and Limecrime Drama
New Video! Phyrra Says Vol 42 Life Updates, Jeffree Star and Limecrime Drama. This is my first video of 2017. Fun fact, this video makes 667 for my channel. I'm answering a few of the questions that I get asked a ton.
What I'm Wearing in the Video
Necklace
Bunny Paige Purple Necklace
Eyes
UDPP Enigma
ABH Baby Cakes -- base shade
ABH Buon Fresco -- transition
Makeup Geek Kaleidoscope -- lid and inner v
Makeup Geek Concrete Jungle -- crease, liner
Glossier Graphite Pencil -- upper lash line, winged out, lower lash line
Makeup Geek Sorcery -- smudged on top of Graphite pencil as liner
Makeup Geek Sugar Rush -- highlight
Urban Decay Walk of Shame pencil -- waterline, set with Baby Cakes
Glossier Boy Brow in Black
Tarte Tarteist Lash Paint
Ardell Demi Wispies
Face
UD Quick Fix Spray
UD Optical Illusion Primer
Kat Von D Lock It Concealer in L1 and L3
Glossier Perfecting Skin Tint in Light
UD Fetish -- blush
Physicians Formula Murumuru Butter Bronzer -- contour
NARS Olympia -- contour
Notoriously Morbid Osteomancy -- highlight
Aromaleigh Illuminata Luxe Light
UD All Nighter
Nails
KL Polish in Gumption
Powder Perfect Never Grow Up
Life Updates, Jeffree Star and Limecrime Drama Video
Phyrra Says Vol 42 Thank you! Hooded Eyes, Pale Foundation, Youtube, Jeffree Star & Limecrime Drama
If you found this video entertaining, please share it!
What do you think about Jeffree Star and Limecrime? Do you buy from them? Also, I've been asked to do a Q&A video, so leave your questions for that video below, too!
More to See
Last Updated on