Manic Panic Pink Warrior Hair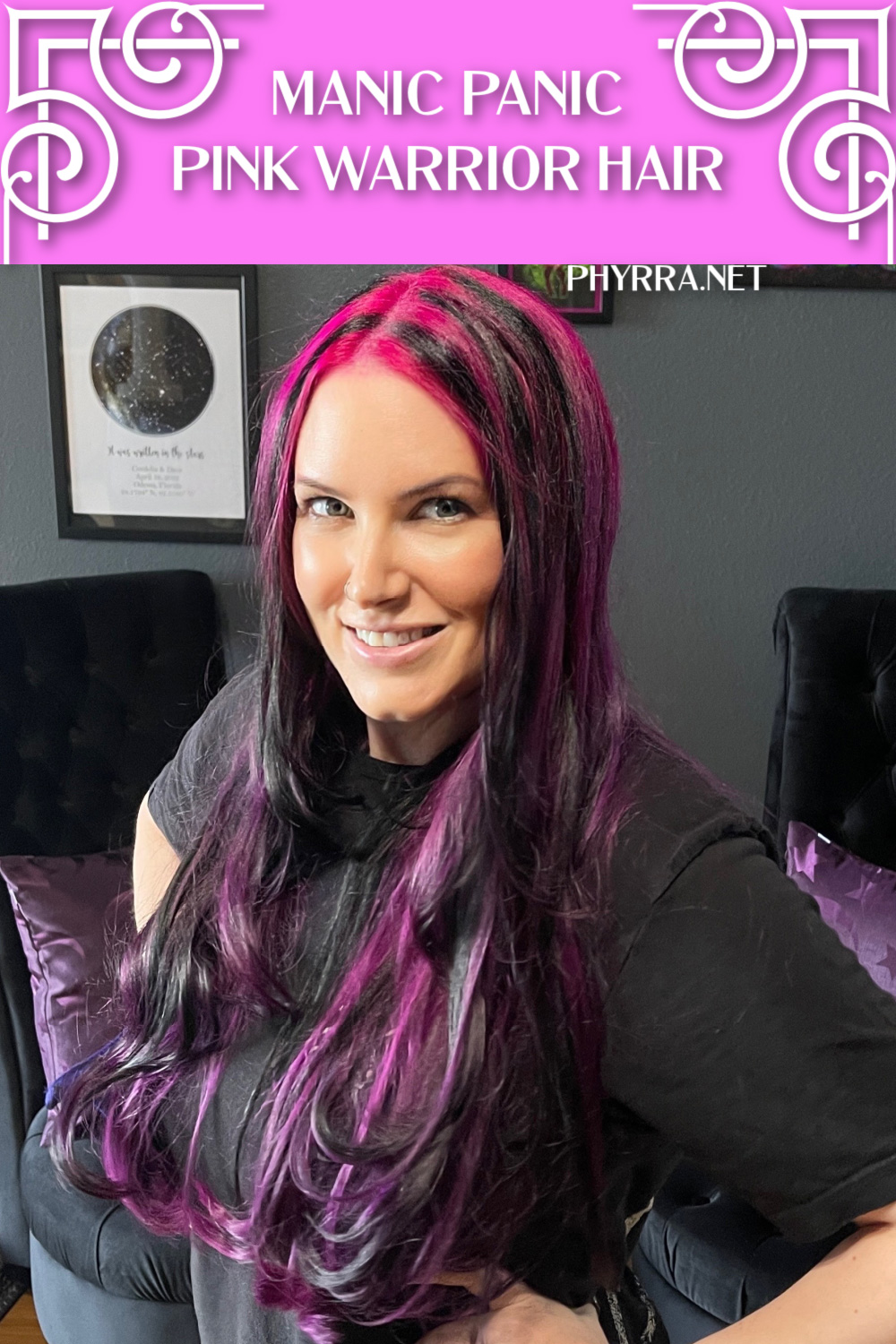 Hello, my beautiful friends! Today I'm talking about my Manic Panic Pink Warrior Hair with you. This year, Manic Panic is donating 15% of the purchase price of Pink Warrior hair dye to the Breast Cancer Research Foundation. And no, this isn't a sponsored post. I love that Manic Panic is doing this so I wanted to make you aware of it.
Where to Buy Pink Warrior
What is Pink Warrior?
Pink Warrior hair dye is a cool-toned, medium neon pink hair dye that I absolutely love! It's the perfect shade of pink for my taste. I wanted to wear Pink Warrior this year because of the fact that I just had a prophylactic double mastectomy and breast reconstruction surgery to prevent breast cancer.
How do I use Pink Warrior?
I use Manic Panic Pink Warrior mixed with Pravana Chromasilk Vivid Magenta to improve the longevity of the dye in my hair. My hair stays vibrant for weeks!
Cliff applied Pink Warrior mixed with Pravana Chromasilk Vivid Magenta to my entire hair. The bottom half of my hair has been purple, so it creates a beautiful neon pink to purple color melt. There are also black sections in my hair. I regularly get asked if I'm cosplaying as Monster High Draculaura with my hair in this color scheme.
How do you care for your hair?
I do a lot of hair care maintenance! I wash my hair every 5 to 7 days with Beachwaver Good Vibes Moisturizing Shampoo and condition with Joico K-Pak Color Therapy Luster Lock. My dry shampoo is Drybar Coconut Colada Dry Shampoo. I sleep on a silk pillowcase, use a silk sleep bonnet, or both, to protect my hair. Air drying is what I do most of the time, but if I'm going to blow dry, I use my Dyson Supersonic Hair Dryer because it's wicked fast! I rarely heat style. And finally, I eat a lot of healthy fats like macadamia nuts and avocadoes, which make my hair healthy and strong.
Manic Panic Pink Warrior Hair Color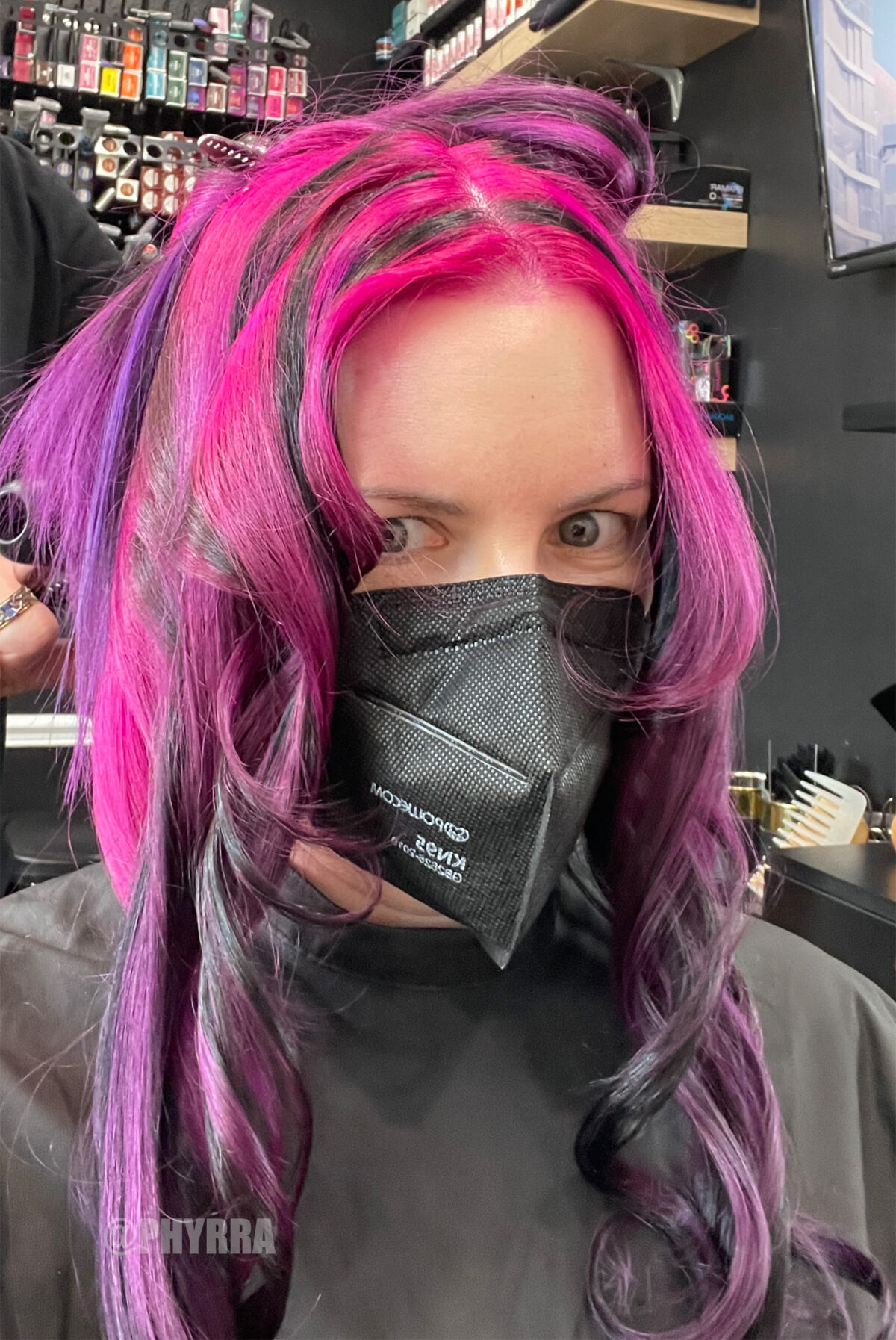 I went to see my friend Cliff at Transcend Studio in the greater Tampa Bay area to get my hair done before my surgery. I'm unlikely to be able to drive for the next 6 to 8 weeks, so I wanted to get in and get my color redone. Cliff and I both wore masks during my hair appointment because I had to quarantine for 2 weeks prior to my surgery. I couldn't risk getting sick and then having my surgery post-poned.
Post-Dye Selfie in the Car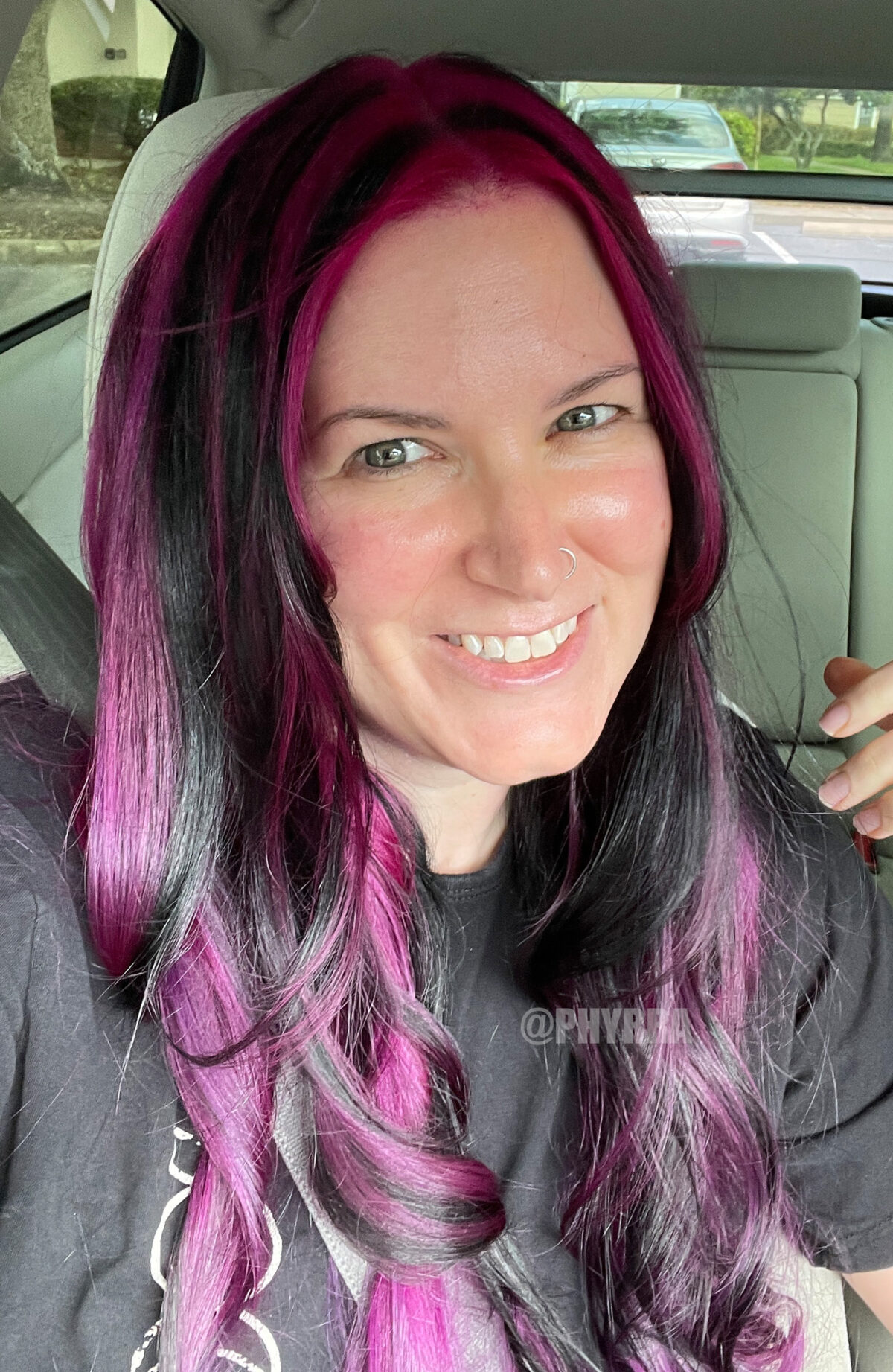 This selfie in my car really shows how vibrant Pink Warrior is on top of my roots, which have a strong purple base.
Final Thoughts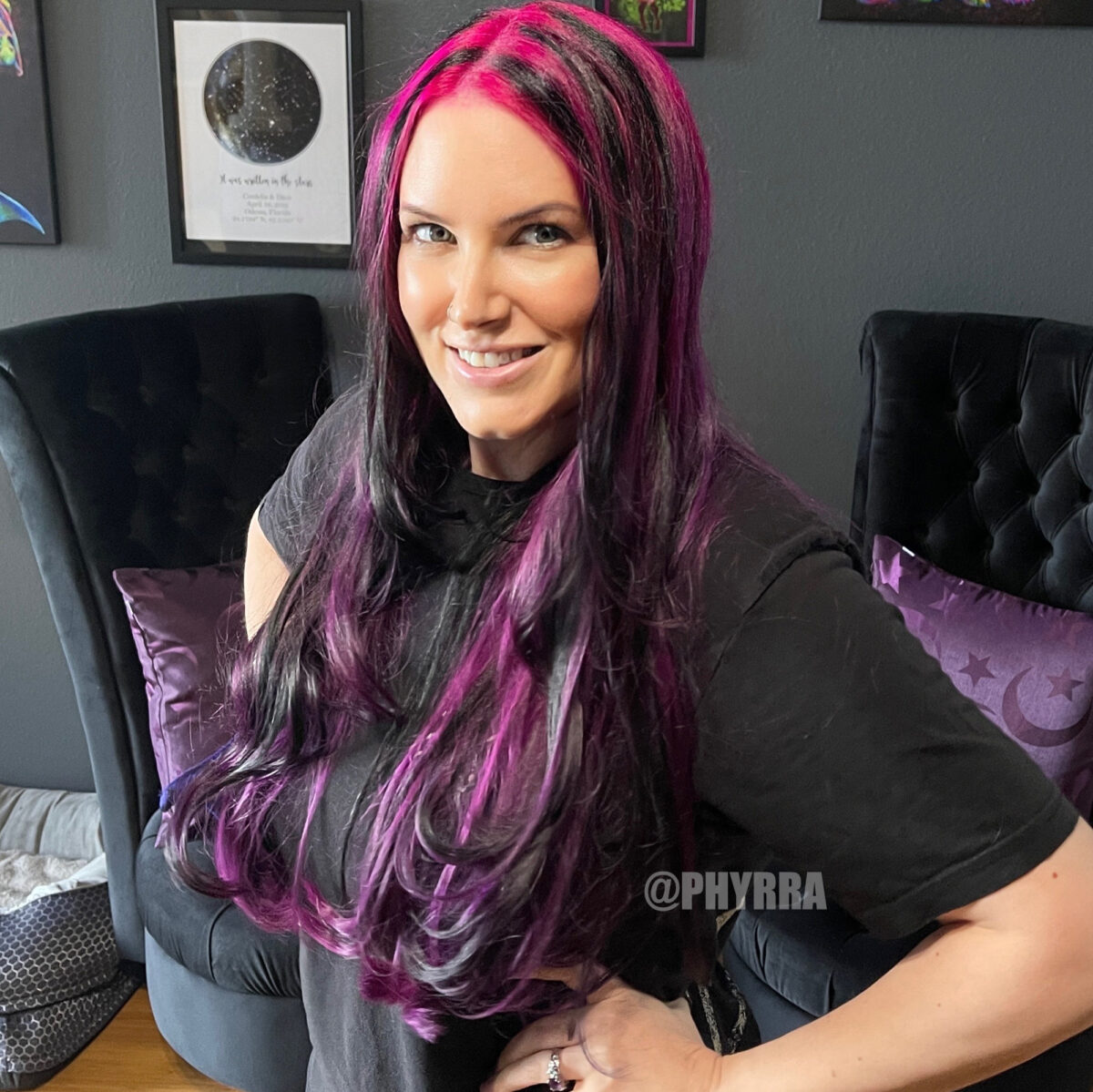 I love my Manic Panic Pink Warrior hair and how it looks with my skin tone and eyes! It's the perfect shade of neon pink. And yes, this is all my real hair. I don't currently own any extensions long enough to wear them with my hair. At this length, I would only want extensions to add extra pops of color or volume.
What do you think of Manic Panic Pink Warrior? What's your favorite hair dye combo?
More to See