Keto Chocolate Chip Cookies Recipe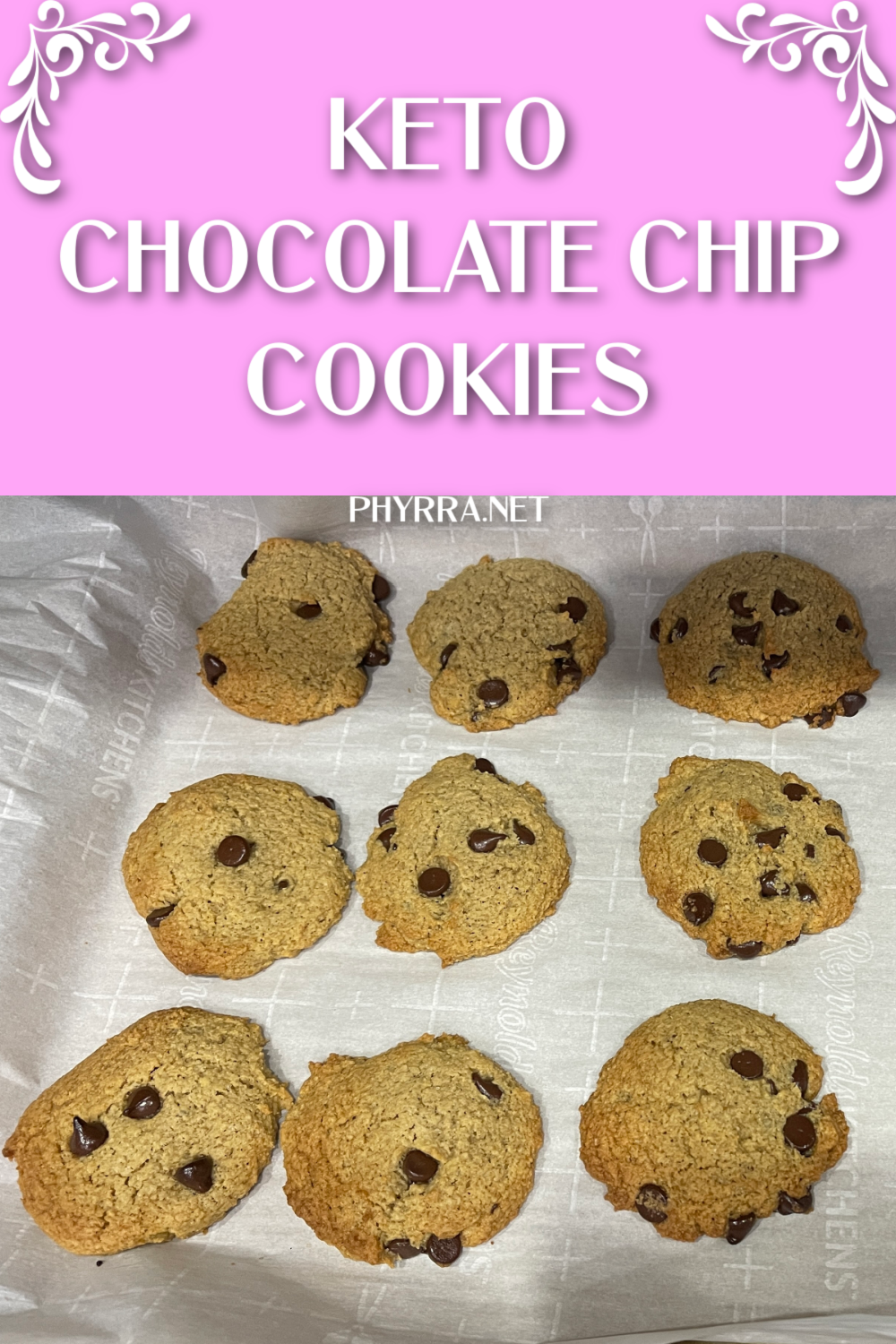 Hello, beautiful people! Today I'm sharing the Keto Chocolate Chip Cookies Recipe that I've been working on. I'm trying to perfect my cookie base, then I'm going to work on a protein version. These chocolate chip cookies are gluten free in addition to being low carb and low sugar.
When baking chocolate chip cookies, I want my cookies to be soft and chewy. I don't like hard and crispy chocolate chip cookies. I use more Swerve brown sugar to help increase the chewiness of the cookies.
Keto Chocolate Chip Cookies Ingredients
3 cups almond flour
1.5 cups swerve brown sugar
1/2 teaspoon baking soda
1/2 teaspoon salt
3/4 cup butter, softened
2 large eggs
2 teaspoons vanilla extract
1/2 cup chocolate chips
If you don't like chocolate chip cookies, you can always use caramel, white chocolate, or pumpkin chips! I love the Lily's brand.
How to Make Keto Chocolate Chip Cookies
Preheat oven to 350. Lightly coat silicone cookie sheets in avocado oil spray or line with parchment paper.
Put the almond flour, brown sugar, baking soda, and salt into the Kitchenaid Stand Mixer and make sure you're using the cookie dough hook attachment.
Add in the butter, the eggs, and vanilla. Mix thoroughly.
Use a cookie scoop to scoop the batter into cookie balls and place them at least an inch apart on the silicone cookie sheets. Flatten out the tops of the cookies. I like to push a few extra chocolate chips into them at this step.
Bake for 15 minutes or until the cookies are brown on the bottom. They'll be slightly brown on top too.
Let the cookies cool completely, then they're ready to eat.
I immediately store the cookies in the freezer in a freezer container. Then I pop out 1 or 2 cookies and microwave them for 45 seconds until they're warm, and then I consume them. One batch of these cookies will last me 2 weeks.
Final Thoughts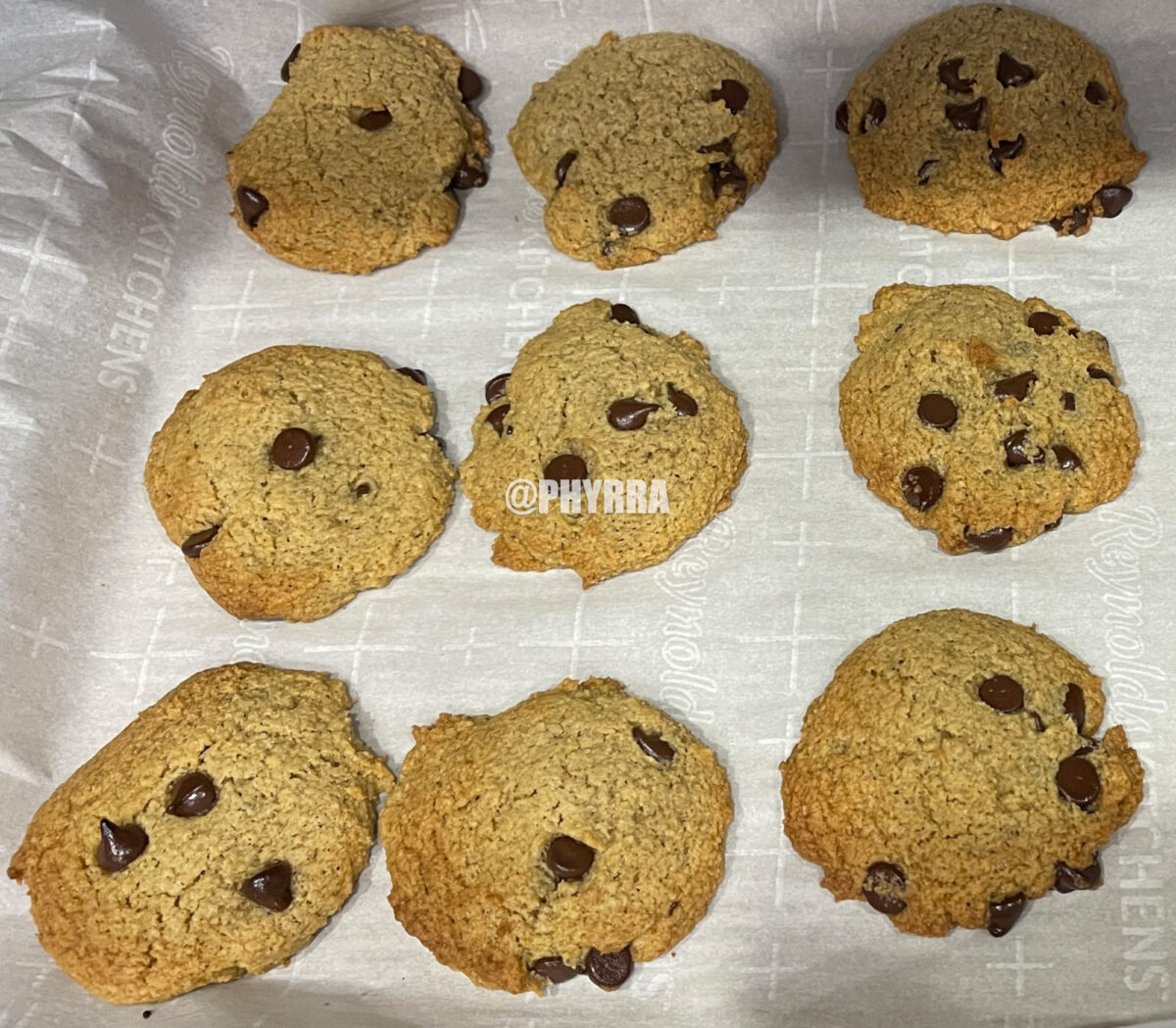 I've always had a sweet tooth but I can't deny that my skin looks better and I feel better when I'm avoiding as much added sugar and gluten as possible. Making my own keto chocolate chip cookies recipe instead of buying storebought cookies has definitely been an improvement for me because I can use high quality ingredients and I have complete control over everything that goes into them.
I also find myself more satisfied with one or two of these cookies, rather than wanting to eat half a dozen.
What's your favorite cookie recipe?
More to See