Makeup I'm Obsessed With That You've Been Sleeping On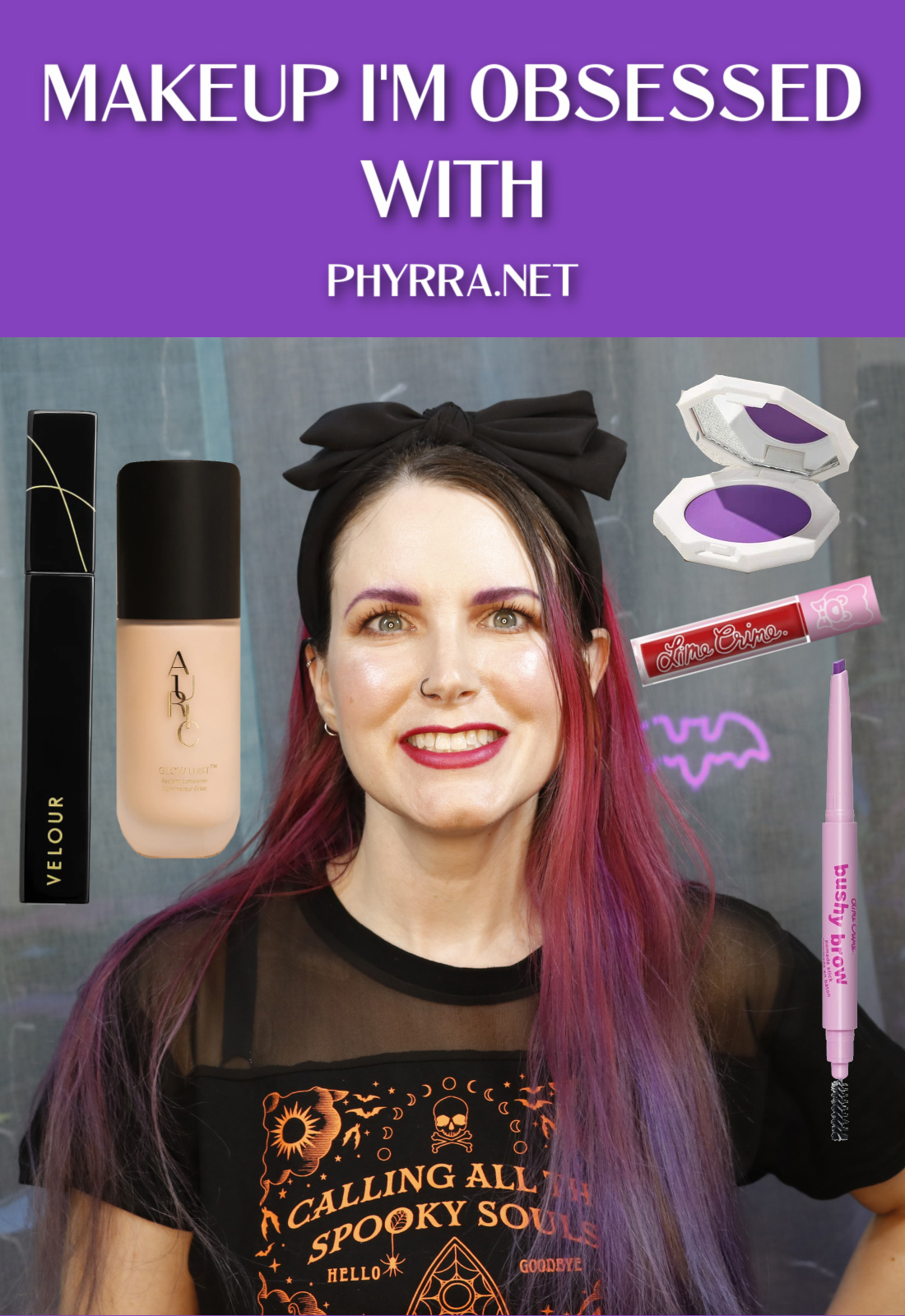 Hello beautiful creatures! Today I'm sharing my Makeup I'm Obsessed With That You've Been Sleeping On. These are beauty products I've been reaching for the most, some of which you may not have tried. This is a chatty sort of get ready with me using these products. I also include swatches of all of my Lime Crime Plushies Lip Colors and Fenty Cheeks Out Cream Blushes.
Everything purchased by me. All opinions my own.
Makeup I'm Obsessed With Video
As always, if you want to watch this Makeup I'm Obsessed With video with closed captioning in English, please watch on my YouTube channel. I've been doing closed captioning on my videos for the past several years.
Makeup I'm Obsessed With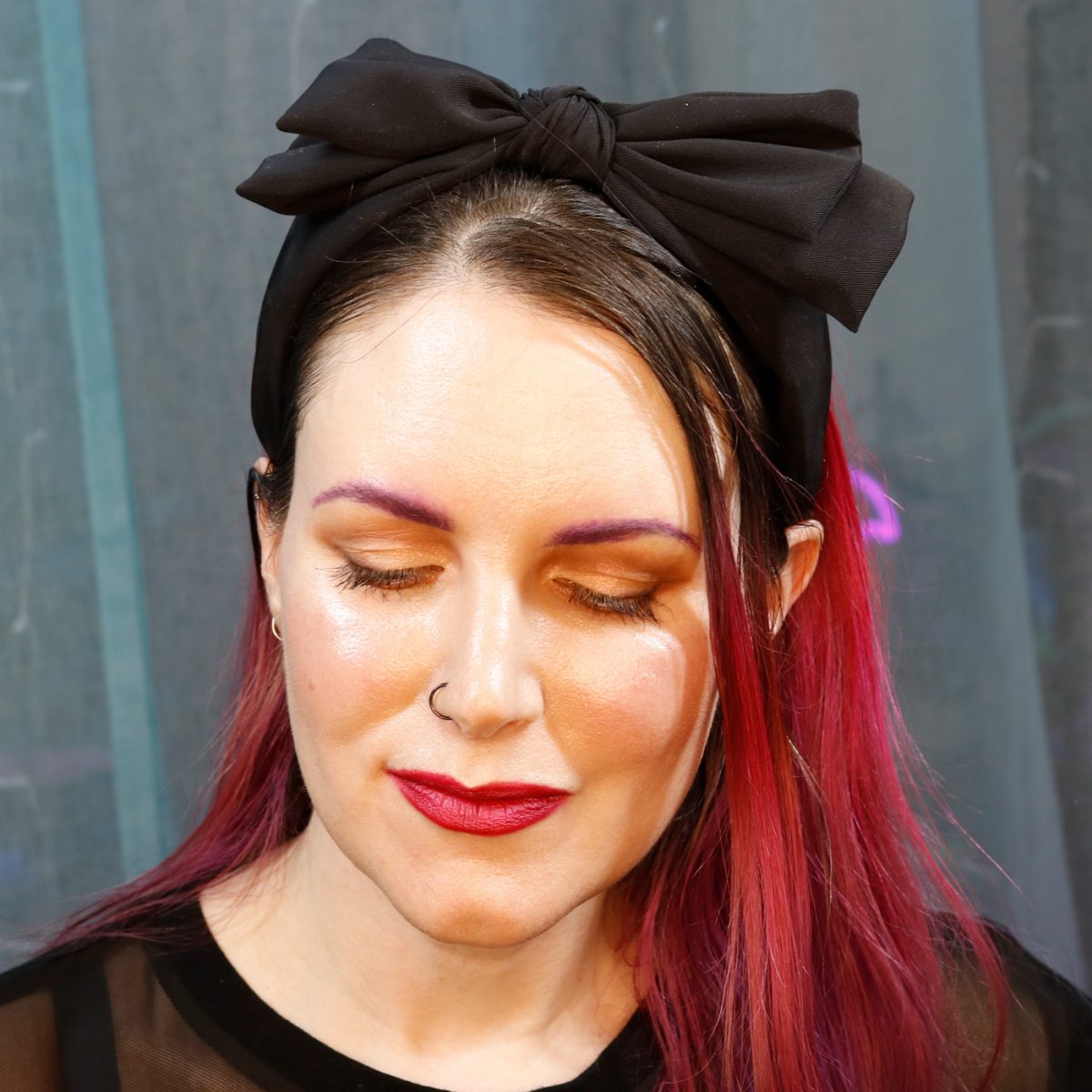 Auric Glow Lust Radiant Luminizer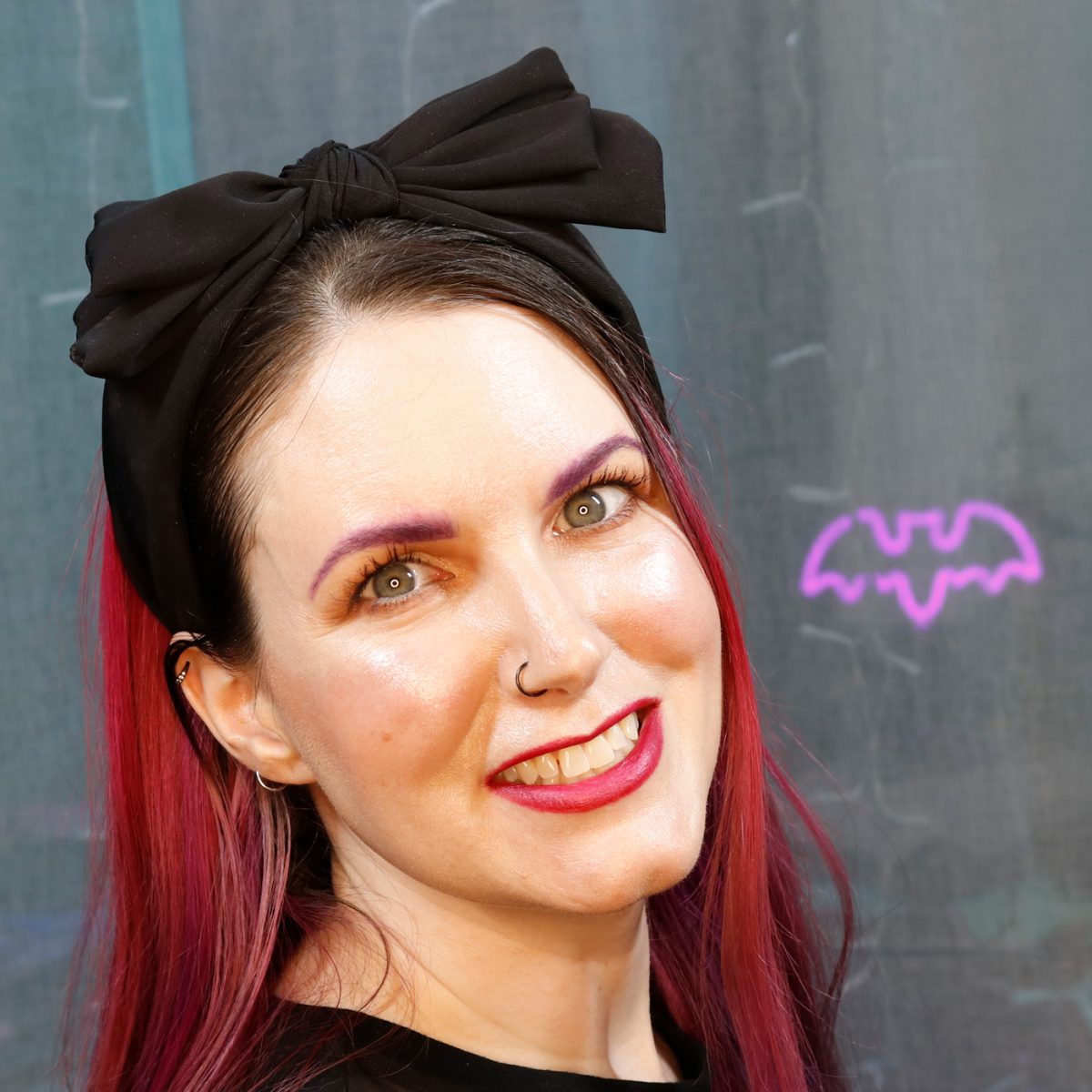 The Auric Glow Lust Radiant Luminizer in Morganite is described as a light cool beige. This hue appears to be a shimmering champagne beige on my very fair neutral to cool yellow olive skin tone. Glow Lust is glitter free, fragrance free, cruelty-free and vegan. This brand is by the influencer Samantha Ravndahl.
It's recommended to wear on its own or mixed with skin care or your favorite complexion product. It claims to be packed with ultra-fine pearl, and I would say this is absolutely true. It gives me a gorgeous glow!
Makeup Obsessions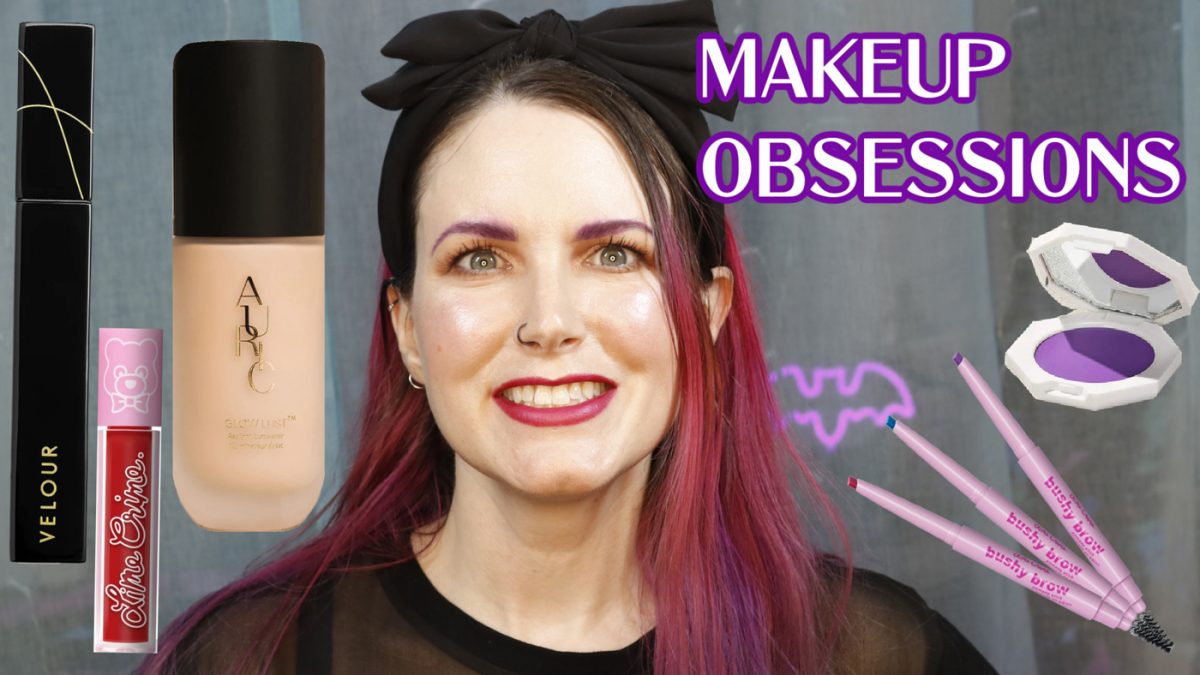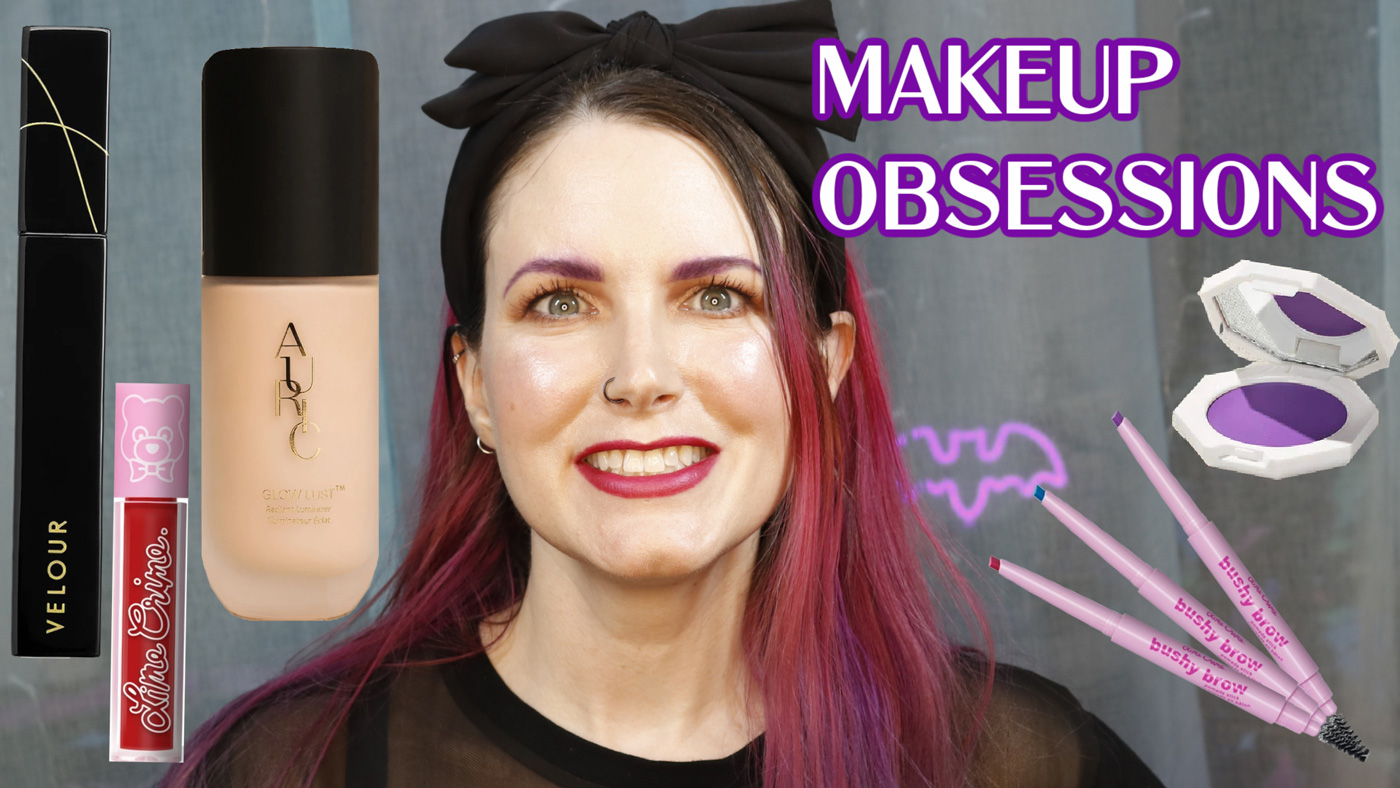 The past three years have been a rollercoaster for me, but my love of makeup has never wavered. I have not been wearing it daily the way I used to, so I'm trying to get back into that habit. I've done a major purge of my beauty collection and given away tons to friends who will use the things I no longer reach for.
I've drastically cut back on my beauty spending for many reasons. Between having lost my job in 2020 (I'm grateful to have one now), my marriage ending, my divorce, dealing with online harassment and stalking, I haven't felt up to it or had the money like I did in previous years. Be sure to check out my Changes video.
I used to make monthly makeup favorites videos. Since I haven't done one in a very long time, I decided it would be more fun to talk about the makeup I've been obsessed with over the past year. Things like my most used eyeshadow palette, as well as my favorite blushes and brow products. So this is the makeup I'm obsessed with, that you may or may not be sleepin' on.
What are you currently obsessed with?
More to See