A while ago Makeup Geek sent me the Makeup Geek In the Nude Palette. This is a brand new neutral palette made up of 5 of the most popular matte, shimmer, and foiled eyeshadows from Makeup Geek. It also has 4 new matte shades. Makeup Geek says this is an all vegan palette.
Price
$50
Where to Buy
Makeup Geek  Get 10% off at Makeup Geek with code PHYRRA!
Makeup Geek In the Nude Palette Swatches
All eyeshadows swatched on Too Faced Shadow Insurance primer.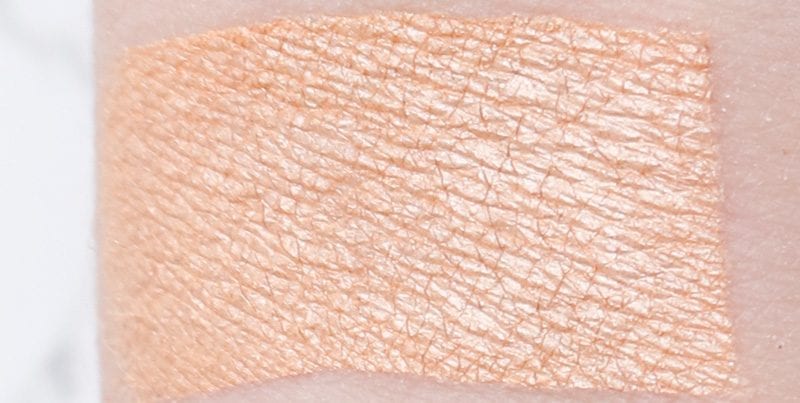 Rapunzel
Pale golden champagne (satin)
Rapunzel is a light yellow gold champagne satin.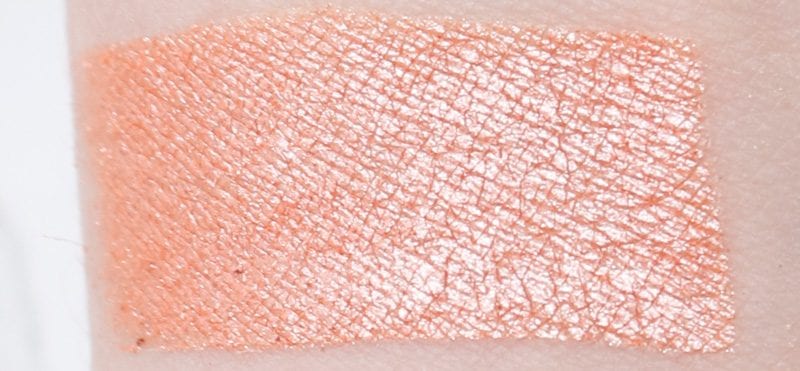 In The Spotlight
Pale coral (foiled)
In the Spotlight is a light peachy coral shimmer.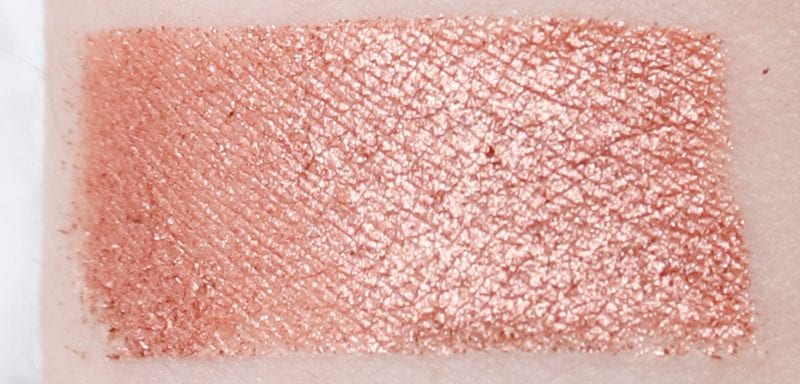 Grandstand
Medium warm tan (foiled)
Grandstand is a copper shimmer.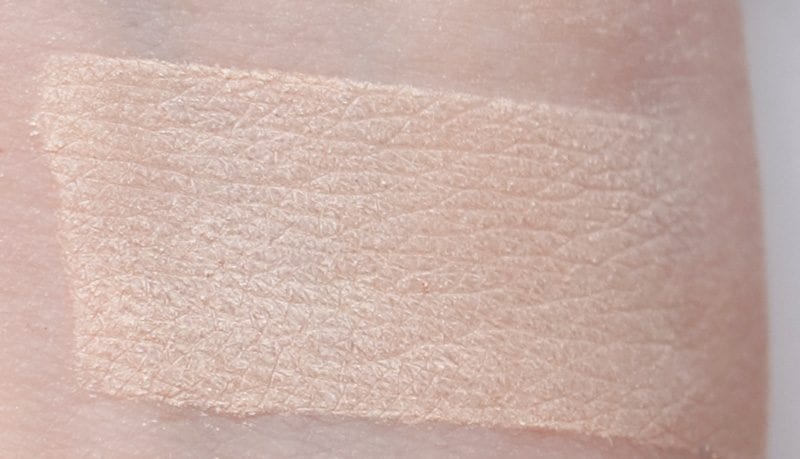 So Pale (NEW)
The perfect "not quite white" (matte)
So Pale is the perfect creamy white matte. I love this as a base shade on my skintone and I NEED it as a single!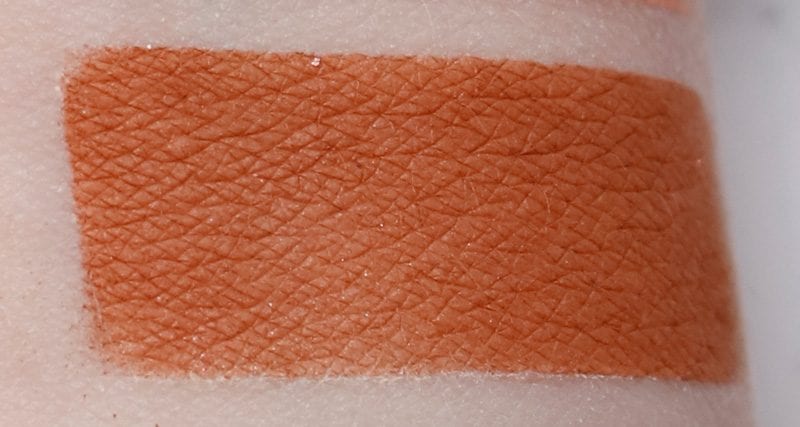 Tan Lines
Medium golden tan (matte)
Tan Lines is a warm brown with orange undertones matte.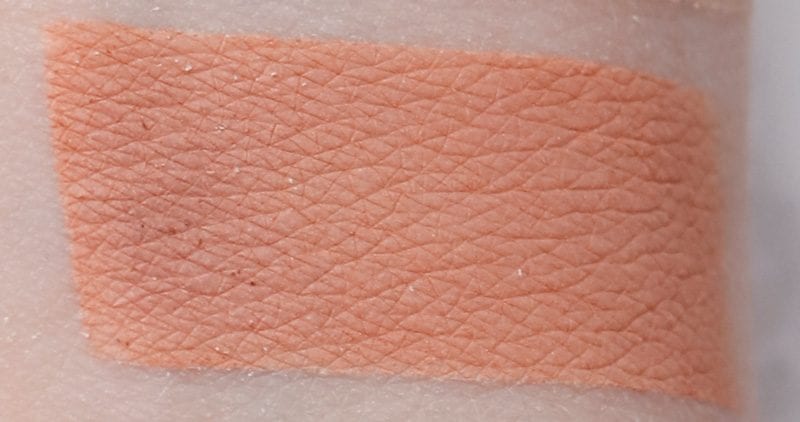 Buffed (NEW)
Peachy tan (matte)
Buffed is a peachy beige matte. I love this in the crease or as a transition. It's similar to Darling Girl #BreakTheInternet. I NEED this one as a single, too!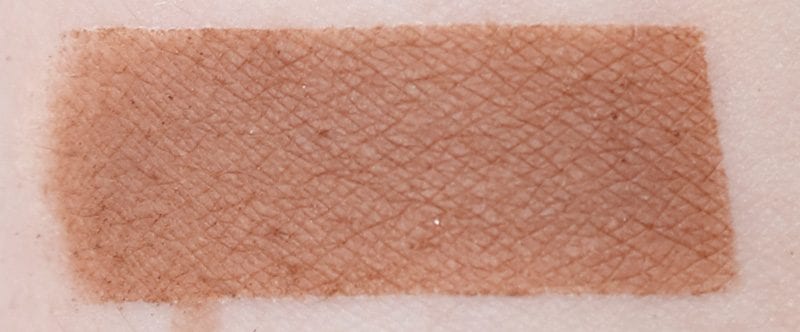 Creased (NEW)
Medium taupe/tan (matte)
Creased is a midtone taupe brown matte.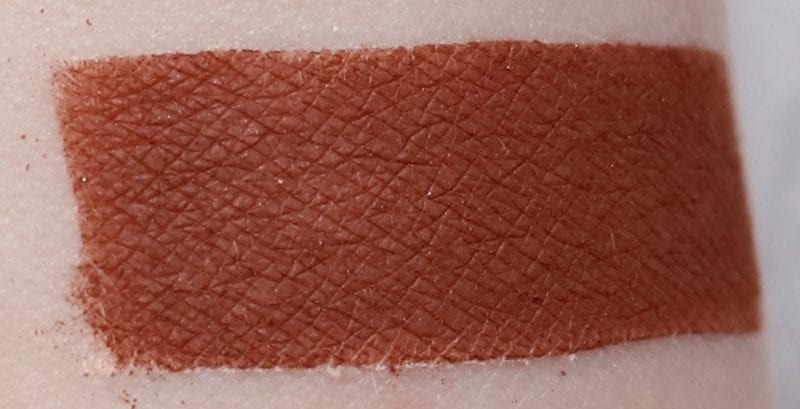 Cabin Fever
Medium rusty brown (matte)
Cabin Fever is a deep brown with reddish plum undertones matte.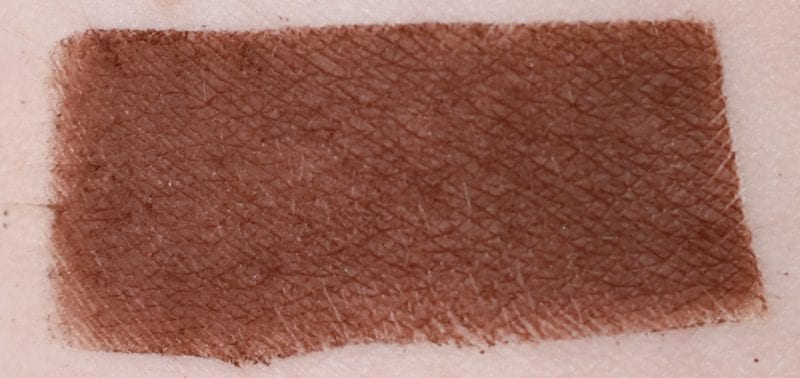 Dark Roast (NEW)
Deep espresso brown (matte)
Dark Roast is a deep neutral brown matte.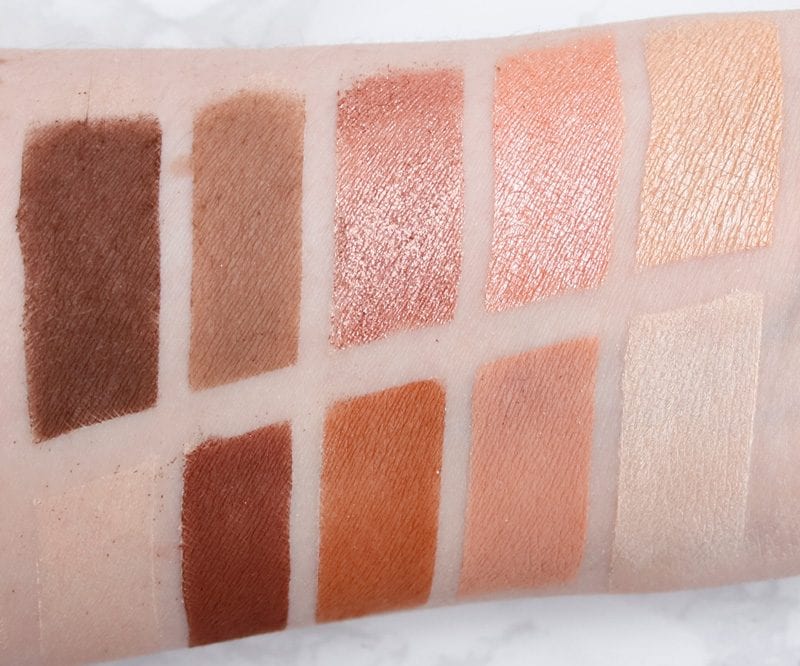 Top Row – Dark Roast – Creased – Grandstand – In the Spotlight – Rapunzel
Bottom Row – Cabin Fever – Tan Lines – Buffed – So Pale
Makeup Geek In the Nude Palette Review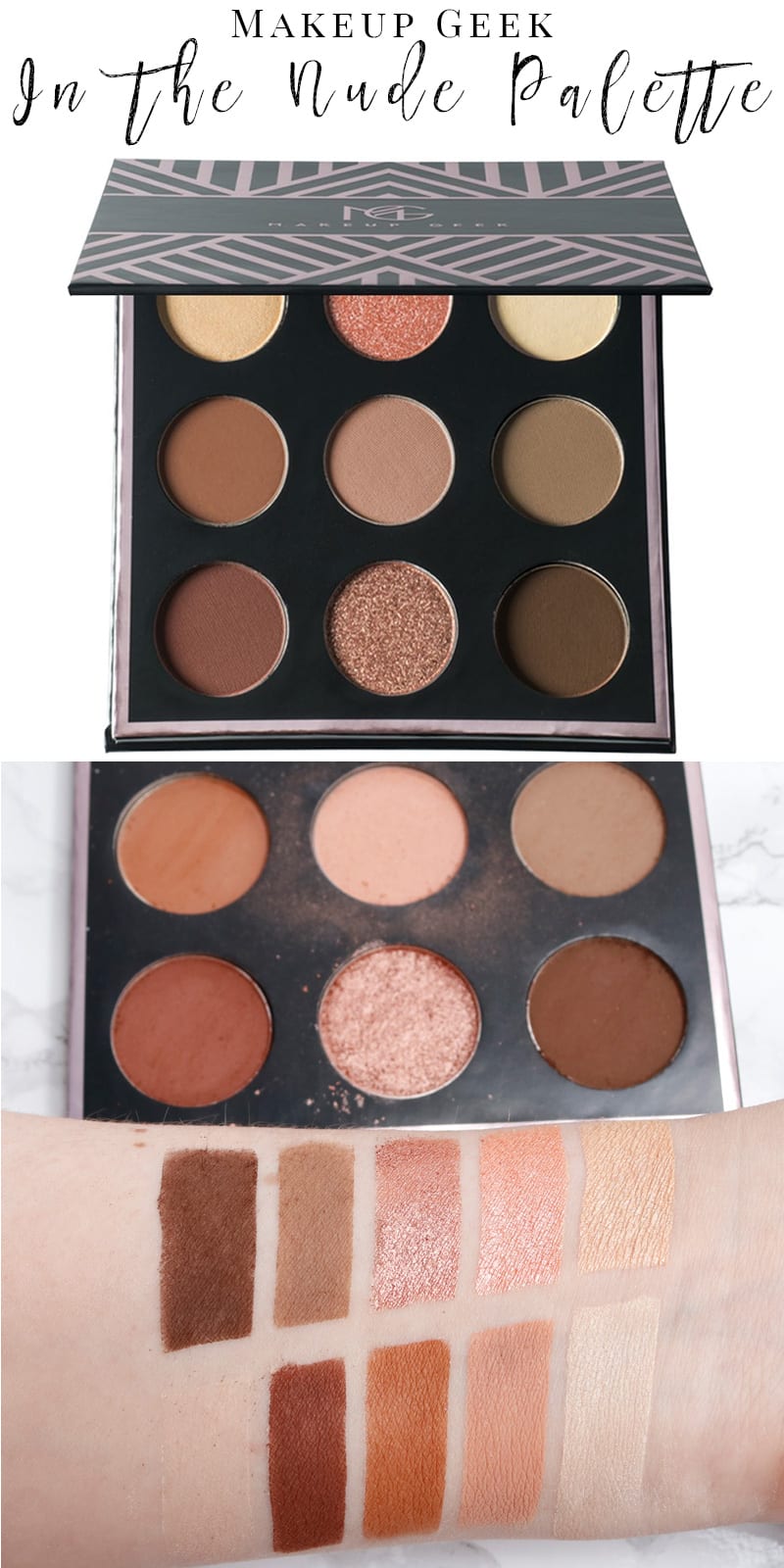 Here is the Makeup Geek In the Nude Palette swatched on my pale skin. To my eyes, Cabin Fever and Dark Roast are the same depth, just Dark Roast is more neutral-toned while Cabin Fever is more red-toned. Neither of those shades really work for me to deepen the outer V or to use as liner.
The Makeup Geek In the Nude Palette is definitely a warm neutral palette. It doesn't provide enough contrast for me, since I'm high contrast (dark hair, pale skin, light eyes). The darkest shade, Dark Roast, wasn't dark enough for my taste and I have to reach for Corrupt (matte black) to make it work. I feel like it would have been better to release a palette with all new shades instead of over half the shades being repromotes (albeit popular ones) from the line. I'm sure some people won't purchase the palette because they already own some of these as singles.
Another thing I dislike about the palette is that the names of the colors aren't written below the eyeshadows. I hate having to flip an eyeshadow palette over to see the shade names. I know it doesn't bother most people, but if space is available, I wish the names were there.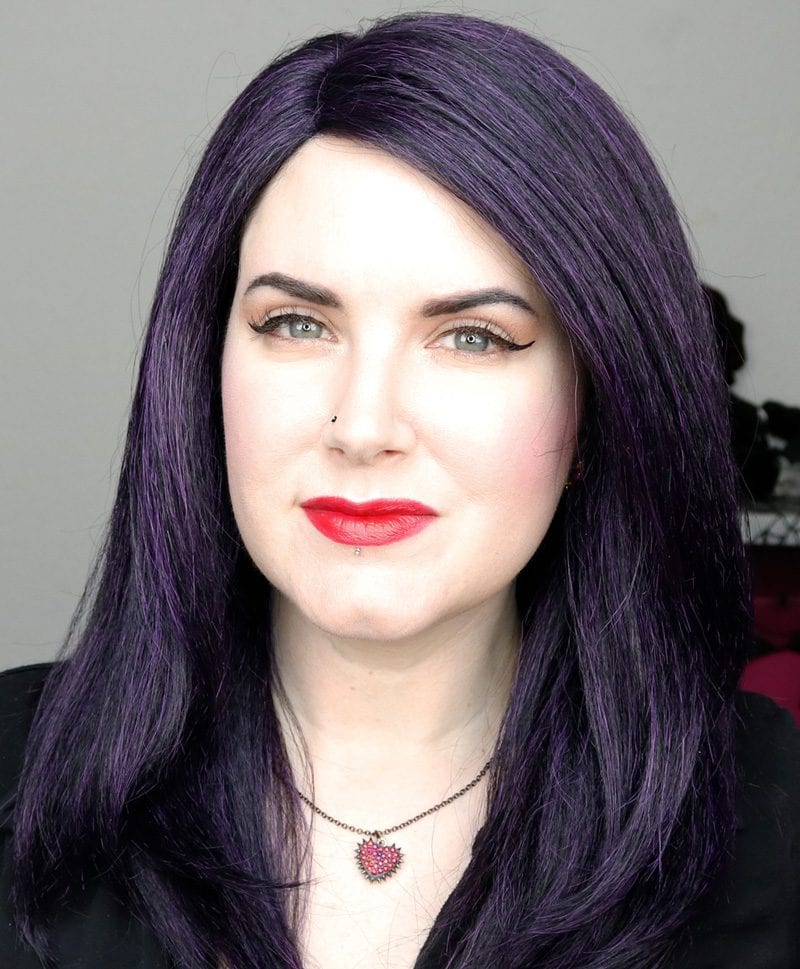 I have used the Makeup Geek In the Nude Palette a lot because of So Pale and Buffed. If I need a super quick and easy 'nude' look for me, especially if I'm using the Contours RX correcting strips for my hoods, this is the palette I reach for. I just do a light dusting of So Pale all over, then I use Buffed to create a light, natural looking crease. I sometimes finish it off with a bit of cat eye liner. You can see how it looks in the photo above.
The price breakdown for the Makeup Geek In the Nude Palette is $50 for 9 eyeshadows. That equals about $5.55 per eyeshadow. That puts it on the pricey side for a neutral palette, especially when you compare it to something like the Urban Decay Naked Heat Palette which is $54 for 12 shades.
I personally love the Makeup Geek eyeshadow formula. Every color in the In the Nude palette had good pigmentation and blendability. I got all day wear on eyeshadow primer. With hooded eyes like mine, eyeshadow primer is a must or my eyeshadow creases and fades away. This is the formula that I've come to expect and love from Makeup Geek.
I'm torn on the Makeup Geek In the Nude Palette. On the one hand, I feel like warm neutral palettes are overdone. I think the last palette Makeup Geek released, which was the MannyMua palette, was a much more versatile palette than In the Nude. It also feels late to the neutrals palette game, but to be fair I also feel like there's a new warm neutral palette coming out every week. As I've mentioned before, I know the majority of makeup lovers want neutral palettes (or else the entire UD Naked line wouldn't be as successful as it is), but personally, I'm tired of them.
The Makeup Geek In the Nude Palette is vegan, which really helps to set it apart from a plethora of warm neutral palettes on the market right now. I do love two of the new shades, too. So Pale is my perfect base shade. I also love Buffed for an easy soft crease or transition shade. I've used those two shades a ton. I really hope they're released as singles because I'd snap them up for my Glamtech palette.
I really love that the Makeup Geek In the Nude Palette is made up of 6 mattes, 2 foils and 1 shimmer. It's very hooded eye friendly. I also think the mattes make it very conservative office friendly, too.
Who Needs This Palette
People who like subtle neutral makeup
People who like warm neutrals
People who like vegan palettes
People who like indie brands
People who wear neutrals every single day
People who like palettes that make it easy to put together a simple, flattering look
You Should Avoid This Palette If
You don't like warm neutral eyeshadows
You prefer to wear brights
You already own 2 or 3 neutral palettes
You already own several of the shades in the palette
What do you think of the Makeup Geek In the Nude Palette? Is it a must-have for you? Or is it a skip? What would you like to see Makeup Geek put out next? Since I'm burnt out on warm neutral palettes, I would dearly love to see a more creative palette. A purple palette, a duochrome palette, a tropical getaway palette, or even a cool neutral (100% cool-tones) would be nice!
Make sure you check out my Makeup Geek DIY Palette Series!