Kylie Purple Palette
I'm excited to be sharing my Kylie Purple Palette review with you today. You know I love the color purple. I've dyed my hair purple many times, I created a purple custom bed frame for my master bedroom, and I frequently wear purple makeup. So I've often wanted brands to make purple palettes. I created a DIY Urban Decay Purple palette and a DIY Makeup Geek Purple palette. So imagine my surprise when Kylie Cosmetics actually made a real purple palette!!!
Where to Buy
Kylie Cosmetics, Ulta
Price 
$42 for 9 eyeshadows .05 oz each
About the Kylie Purple Palette
The #KylieCosmetics Kyshadow pressed powder eye shadow palette is your secret weapon to create the perfect Kylie eye. Each Purple Palette comes with 9 pressed powder eye shadows that can be used together to recreate Kylie's favorite looks or customize your own. The Kyshadow kit pressed powder eye shadows are talc and paraben free, have medium buildable coverage and a velvety smooth texture.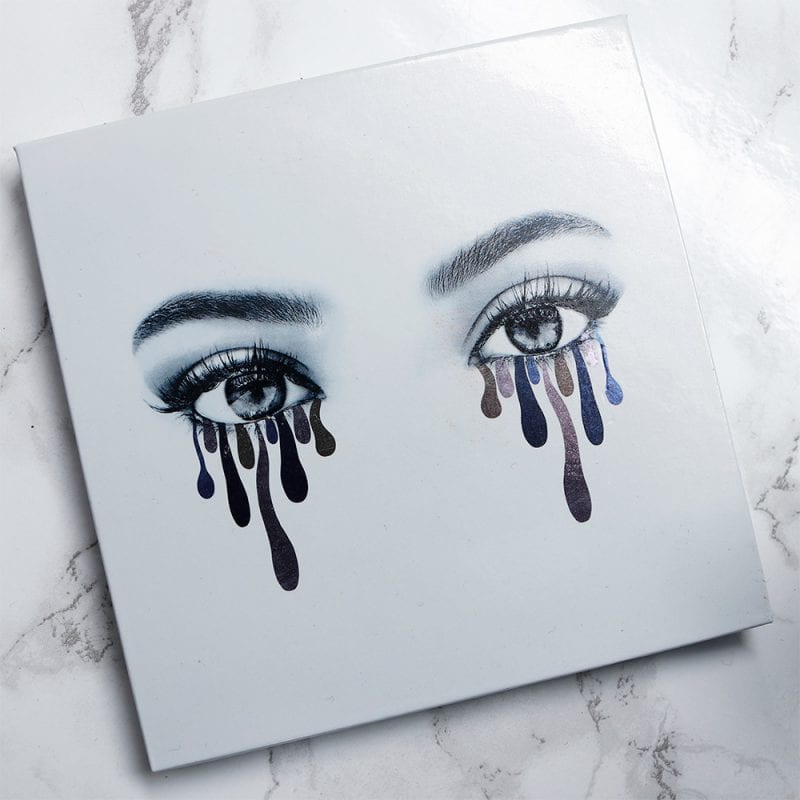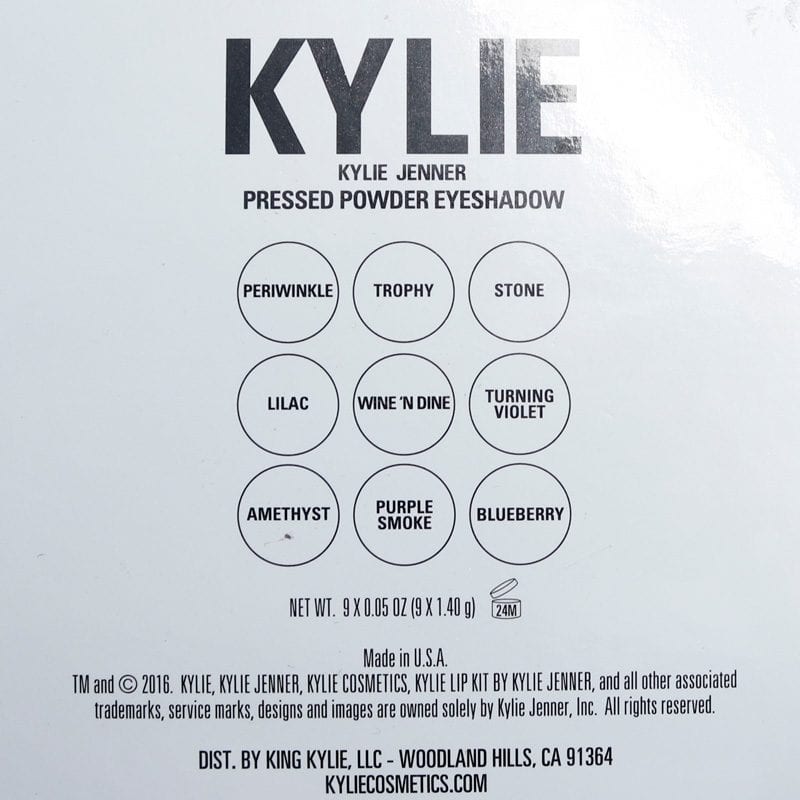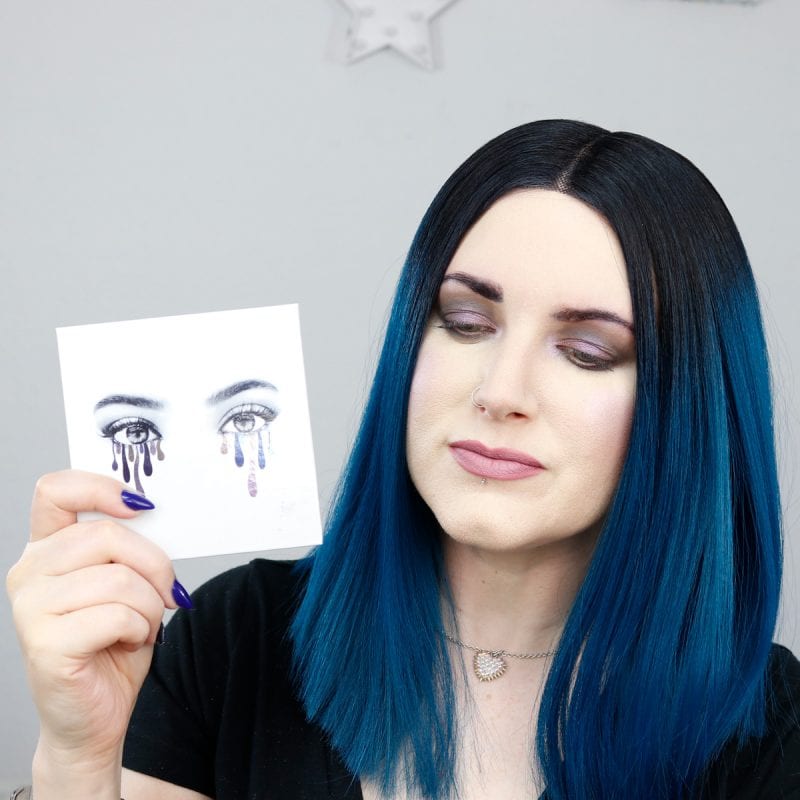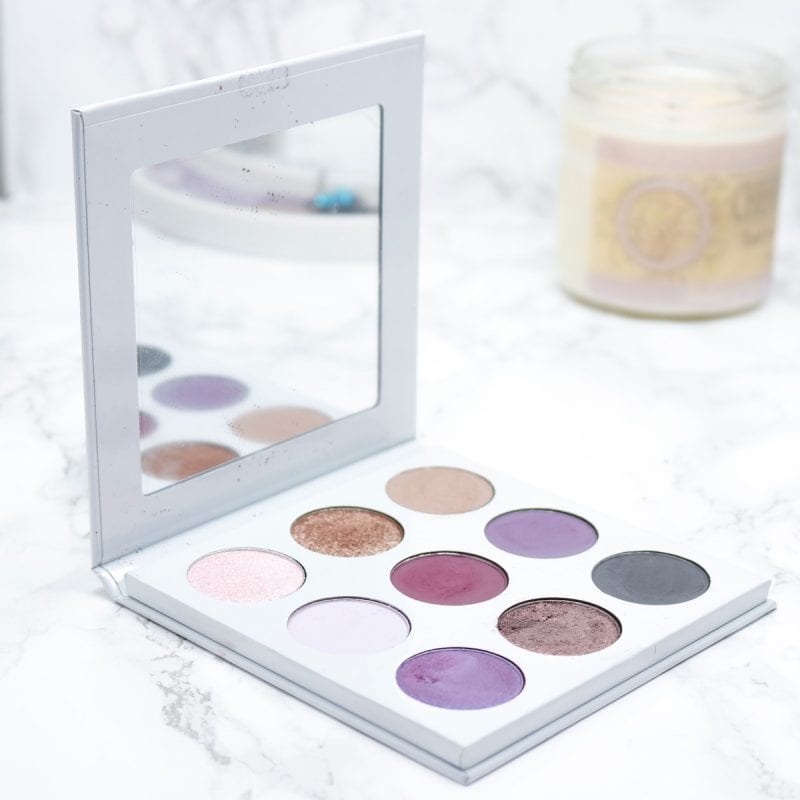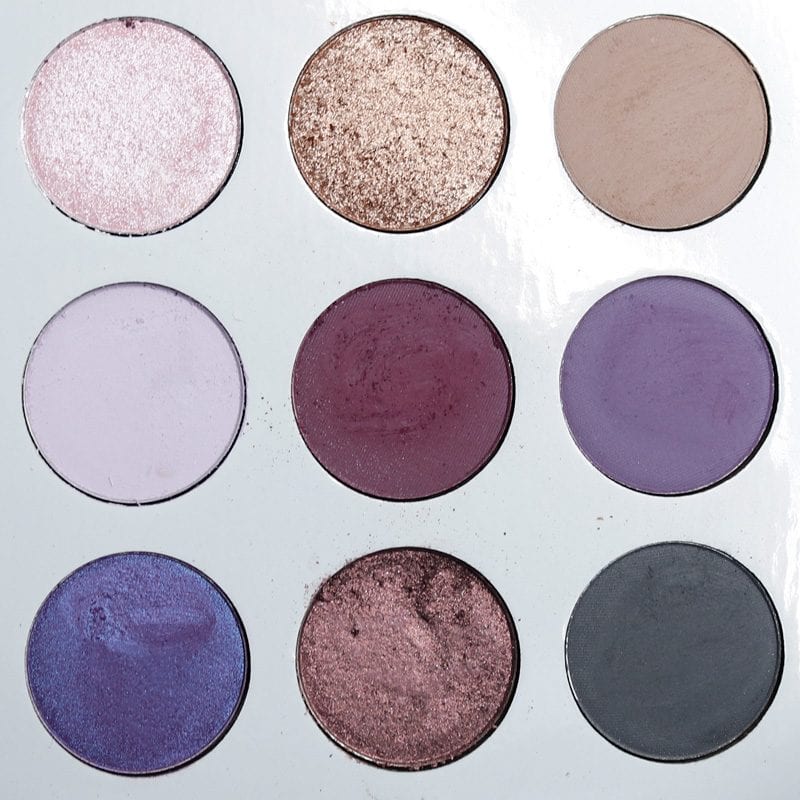 Row 1 – Periwinkle, Trophy, Stone
Row 2 – Lilac, Wine n' Dine, Turning Violet
Row 3 – Amethyst, Purple Smoke, Blueberry
Kylie Purple Palette Swatches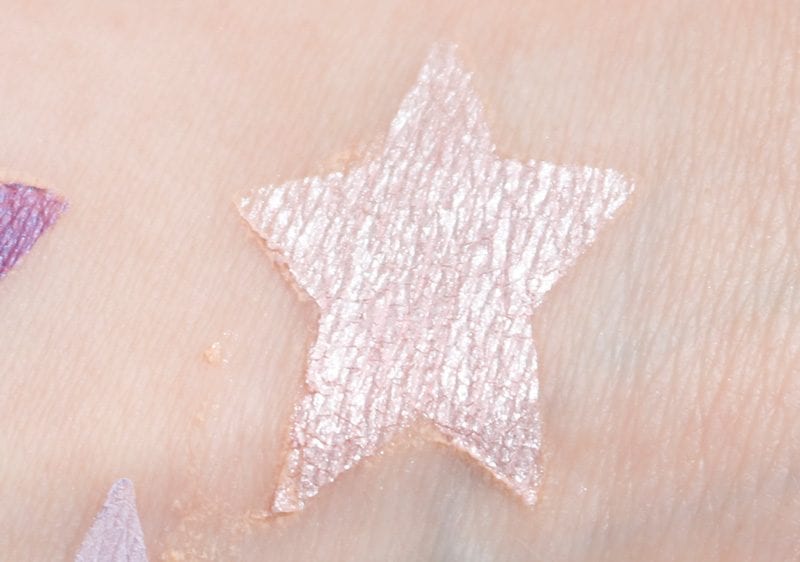 Periwinkle
satin icy pink
I think Kylie must have never seen a periwinkle flower, which is a blue-purple color. That said, I like this icy pink shade. You can layer it on top of other colors to add dimension, use it as the center of a halo eye, or highlight with it.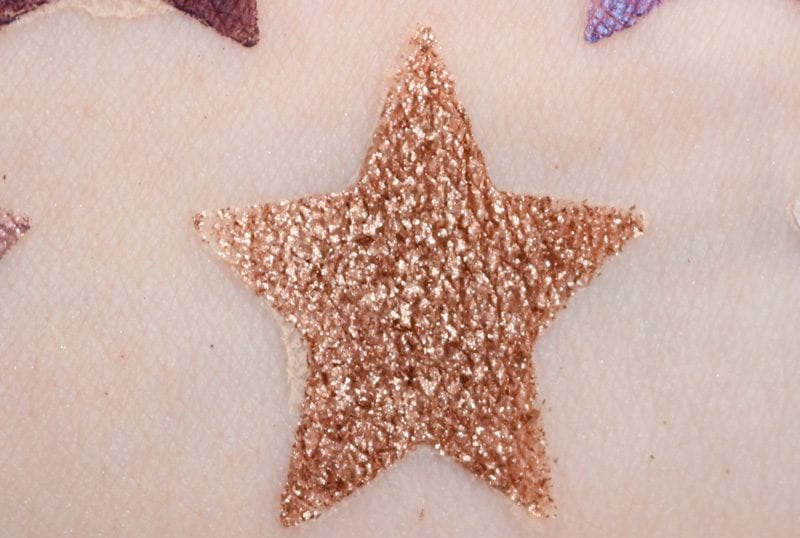 Trophy
pearlized bronze taupe
Trophy is not a purple at all. I'm not sure why it's in this palette. It's a golden bronzey brown color. I was initially disappointed when I saw this color. It's very good quality with excellent pigmentation. My friend Mickey is in love with it.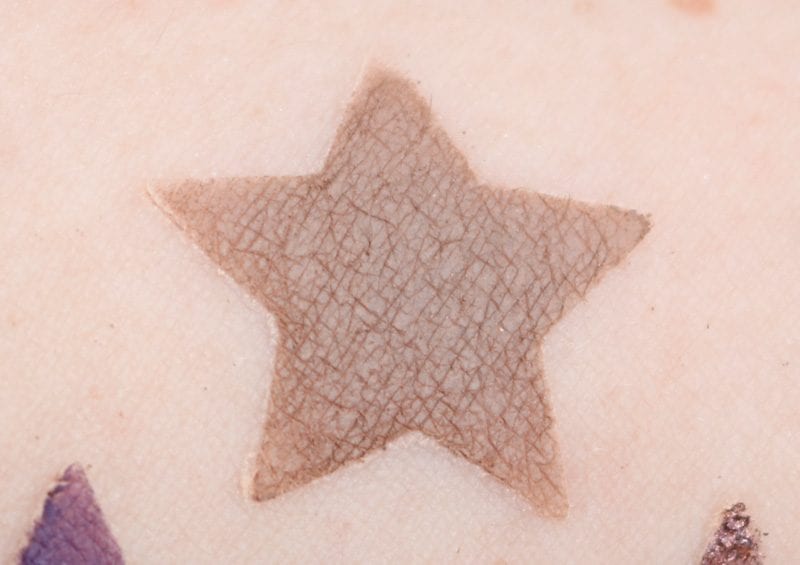 Stone
matte cool tone taupe
Stone is a lovely cool-toned taupe grey brown. It's a great transition or soft crease shade.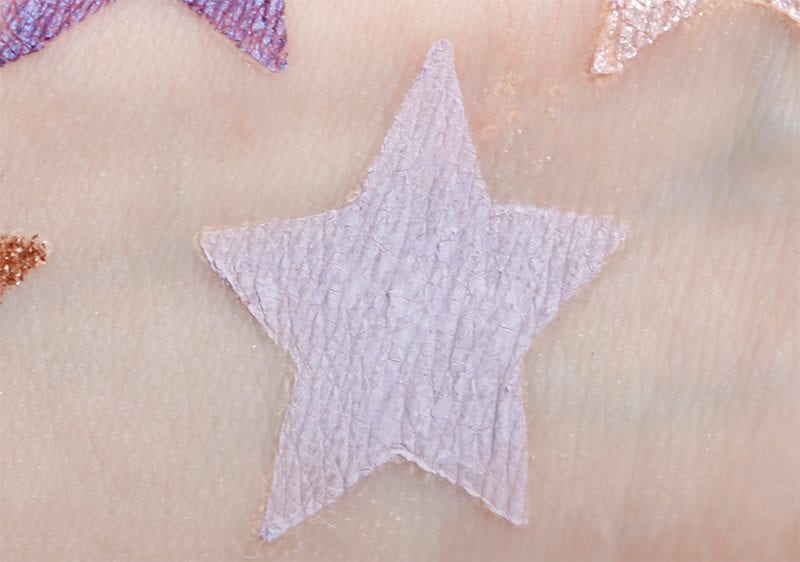 Lilac
matte soft lilac
Lilac is a pale purple-tinted white matte. It's excellent for blending out the edges of other colors or highlighting.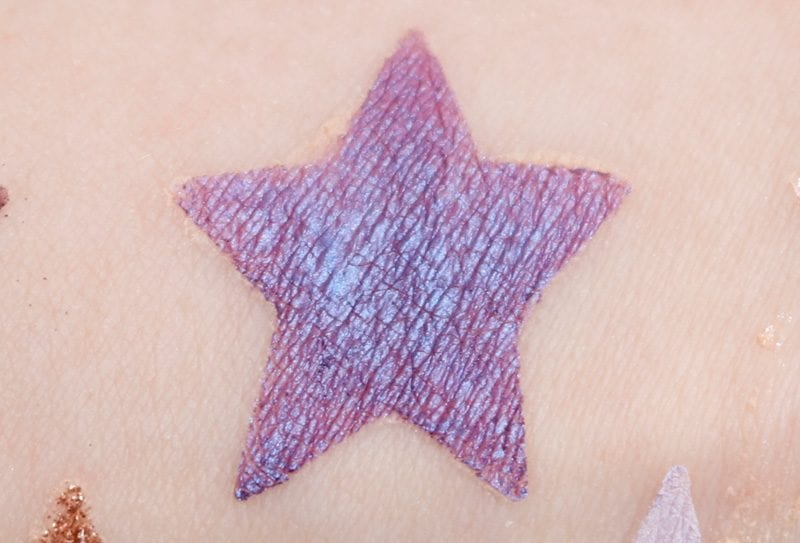 Amethyst
metallic purple
Amethyst was the only color in the palette that disappointed me because it was sheer. I had to repeatedly swatch over this star to get it to show up. It's a shade that's meant for layering on top of other colors.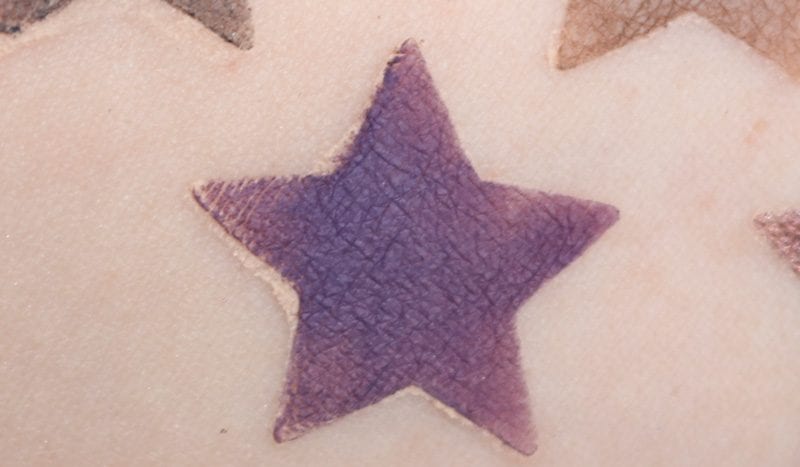 Turning Violet
matte deepened violet
Turning Violet is a deep, cool-toned purple. I love this color.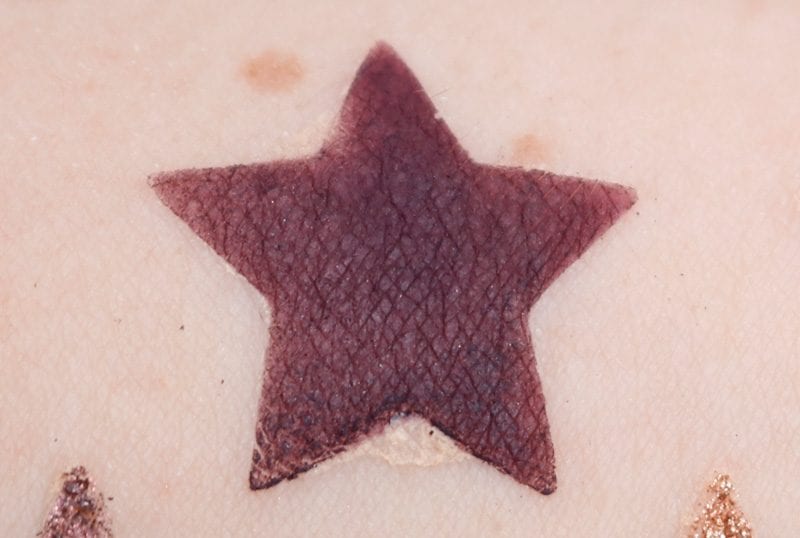 Wine 'N Dine
matte deepened plum
Wine 'n Dine is a deep red-toned purple. I love this color too.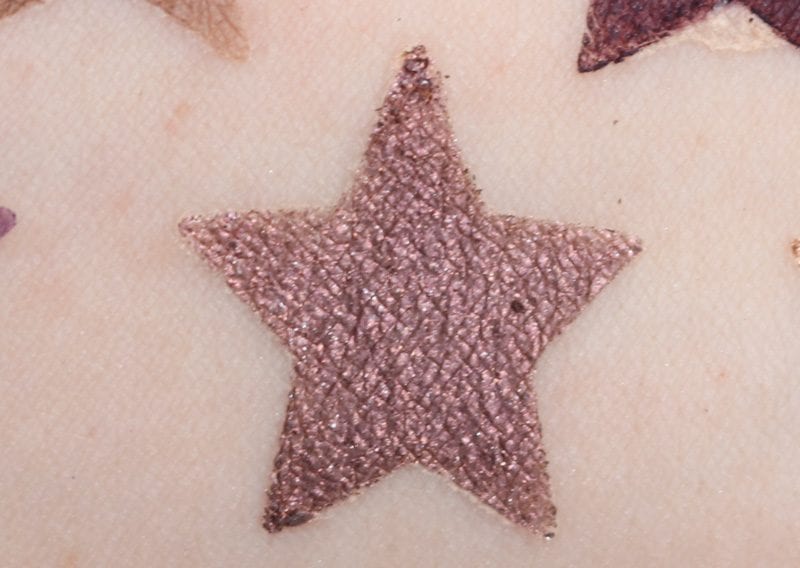 Purple Smoke
satin purple slate
I would have never bought Purple Smoke on my own, but wow I love it when worn. It makes my eyes look gorgeous. Purple Smoke has a plum base with complex gold and copper shifts.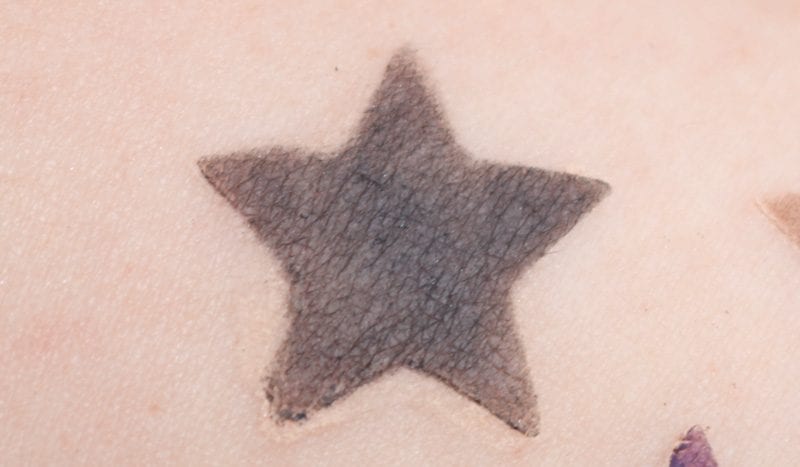 Blueberry
matte cool gray
Blueberry is a deep, cool-toned grey matte.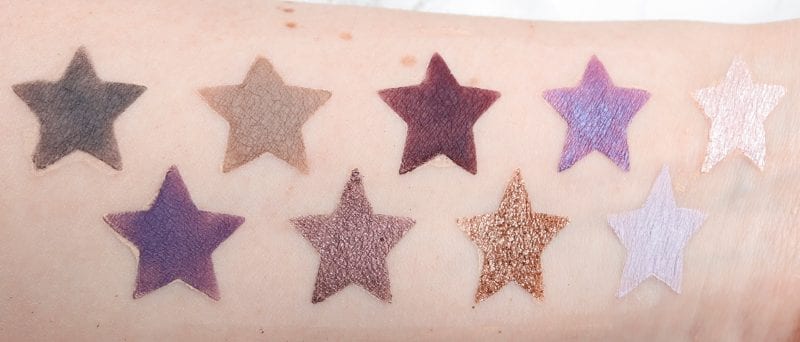 Row 1 – Blueberry, Stone, Wine n' Dine, Amethyst, Periwinkle
Row 2 – Turning Violet, Purple Smoke, Trophy, Lilac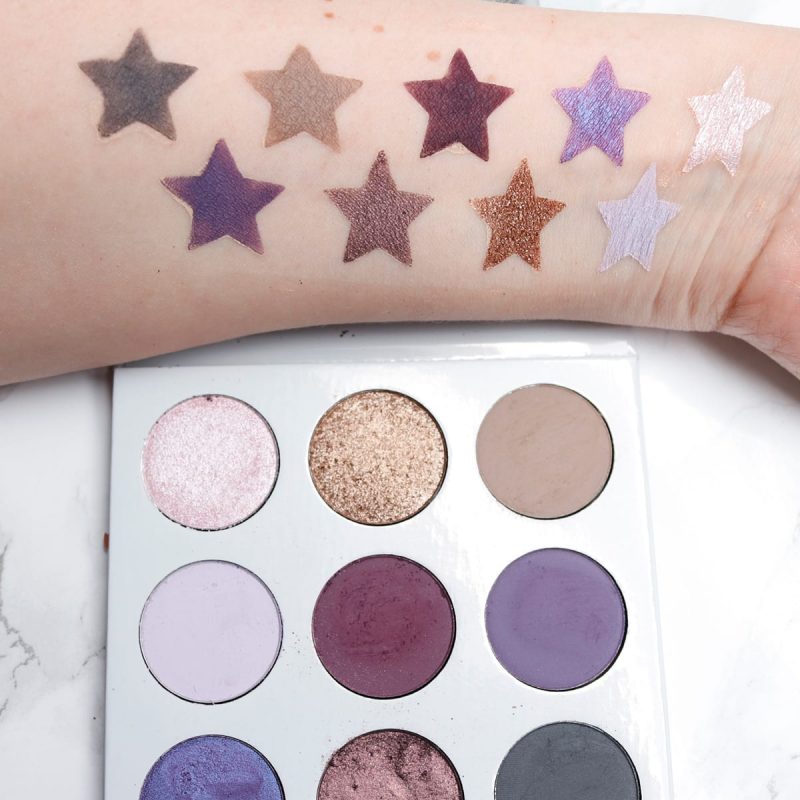 Kylie Purple Palette Looks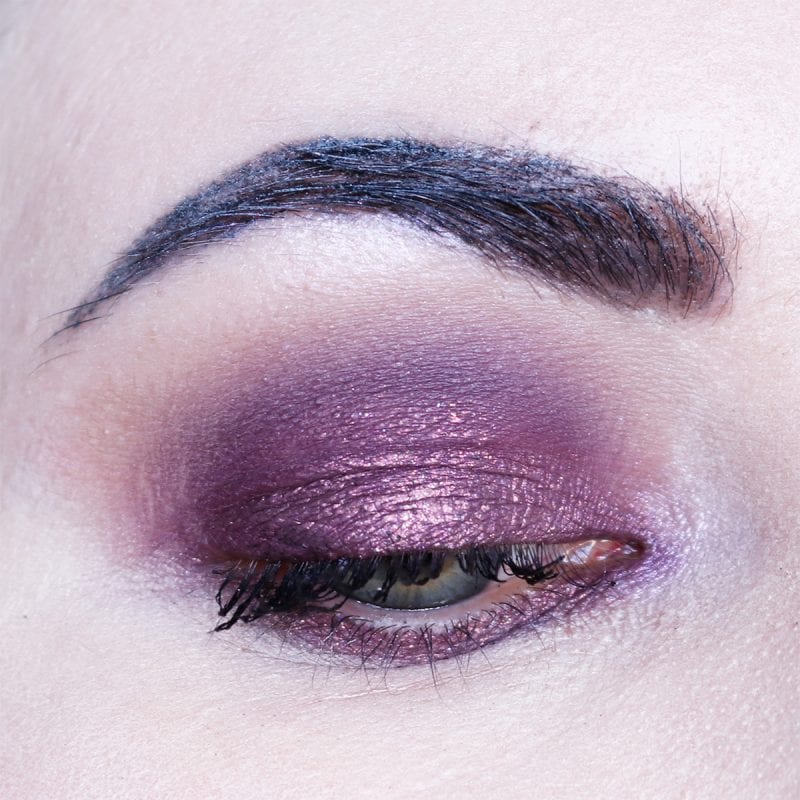 See my Get Ready With Me with the Kylie Purple Palette. I believe this is Wine n' Dine, Purple Smoke and Stone.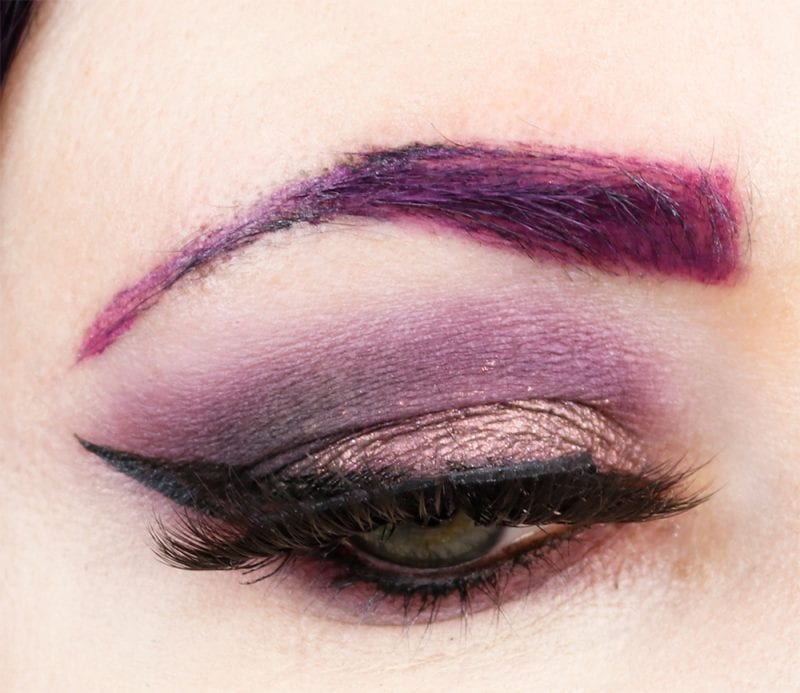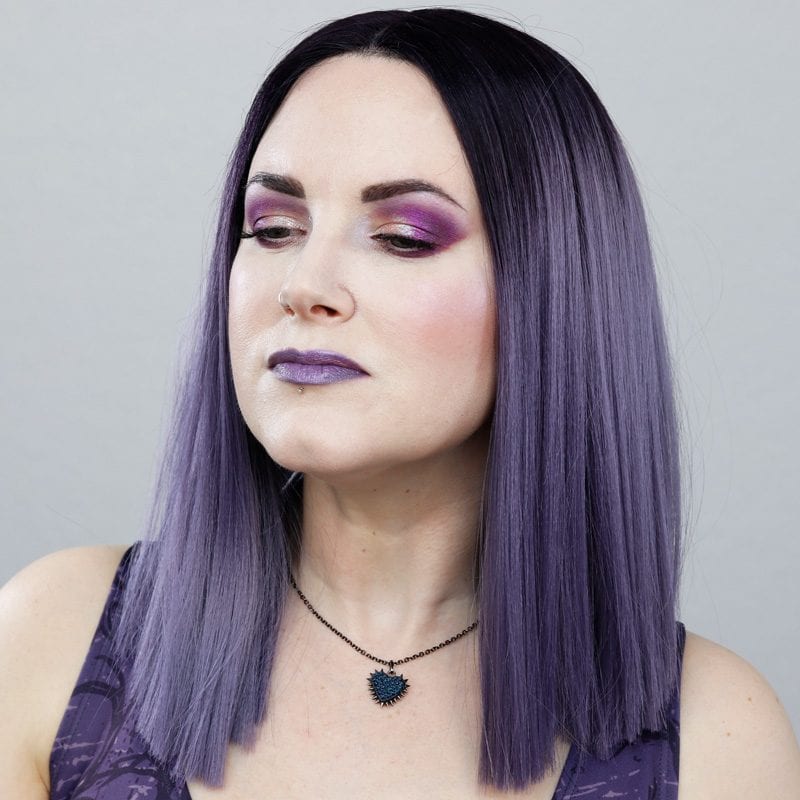 Kylie Purple Palette Review
I've desperately wanted a cruelty free brand to make a purple palette, so when I heard about the Kylie Purple palette, I knew I had to buy it. I was especially surprised that a brand like Urban Decay hadn't created a purple palette because people clearly want it.
Now, the packaging is on the simple side. Yes, there's a mirror inside the palette for those of you who love it. In fact, I hate that the names of the colors are not printed underneath them inside the palette; instead, the names are printed on the back.
The Kylie Purple palette is my first ever Kylie Cosmetics purchase. I'm impressed, to be honest. I found the eyeshadow formula very easy to work with. With the exception of Amethyst, I thought each shade had excellent pigmentation. The colors are easy to build up and blend out. In fact, they lasted 12+ hours on primer for me without creasing or fading.
I'm especially thrilled with the Kylie Purple palette. Some shades, such as Purple Smoke, I would have never purchased as an eyeshadow single. While it's super gorgeous when worn and swatched, it didn't seem exciting when I saw it online.
I love that the Kylie Purple palette has a great mix of mattes and shimmers. Because of this mix, I can create many different looks with only this palette. I think I might even be able to take this palette on a trip and not need any other eyeshadows, which is a rarity for me.
I have no regrets over the Kylie Purple palette. If all Kylie Cosmetics products are this good, I'll purchase from them again. If you love the color purple, you will love this palette. If you don't like purple, you won't like this palette.
What do you think of the Kylie Purple Palette?