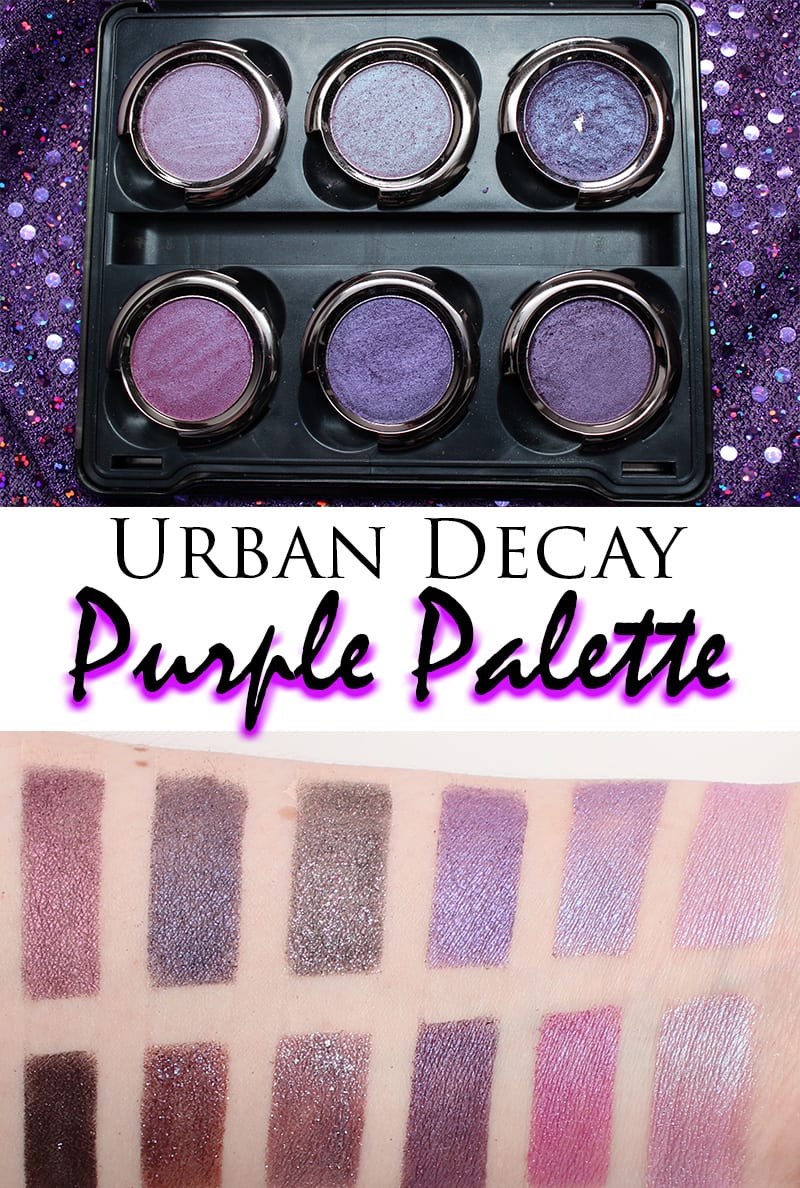 Today I'm sharing my DIY Urban Decay Purple Palette. These are all my current purple Urban Decay eyeshadow singles that I own. Since Urban Decay doesn't have an official purple palette, I thought that I'd swatch all the purples and pinky-purples together and talk about them.
Urban Decay Purple Palette
PR + purchased by me.
Where to Buy
Urban Decay, Nordstrom, Sephora, Ulta
Price
$19 for .05 oz eyeshadows
$21 for .05 oz moondust eyeshadows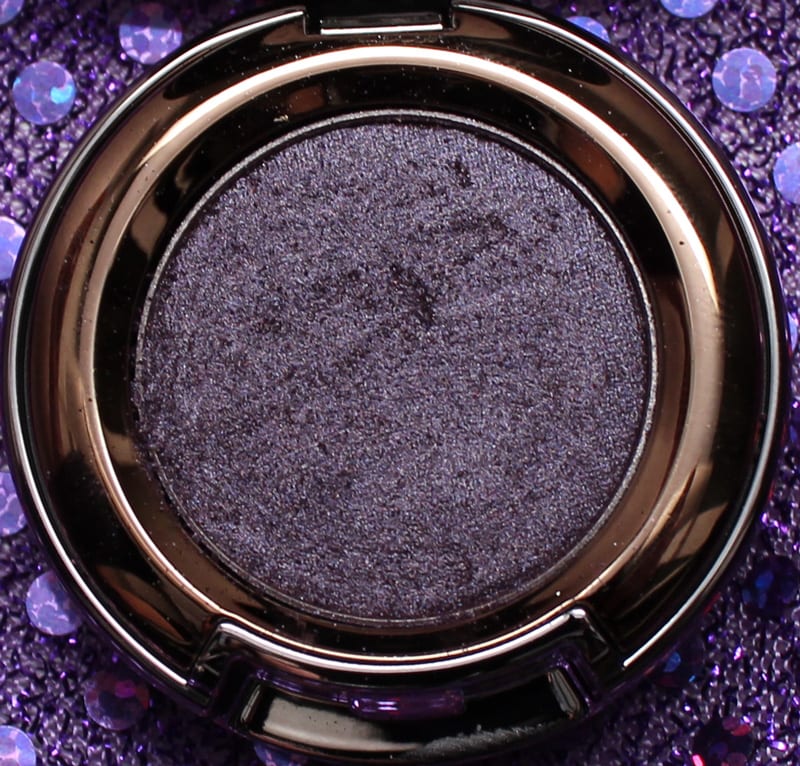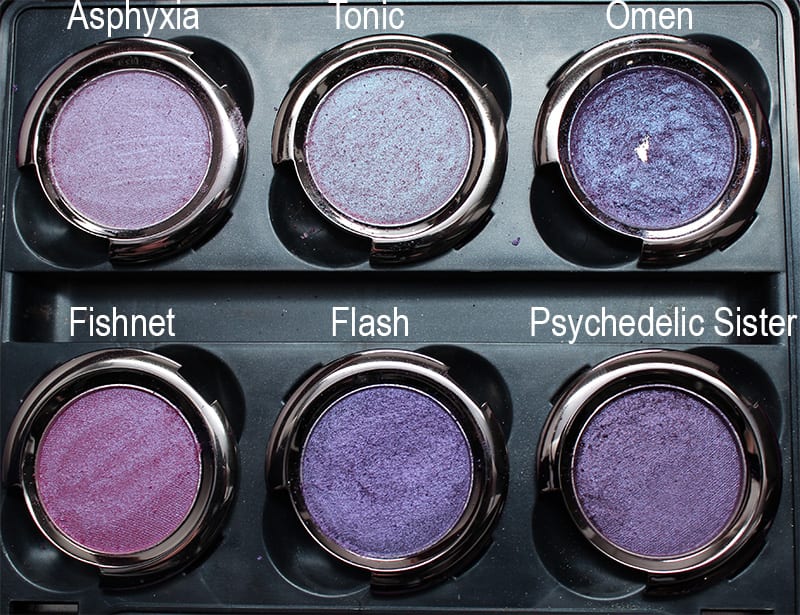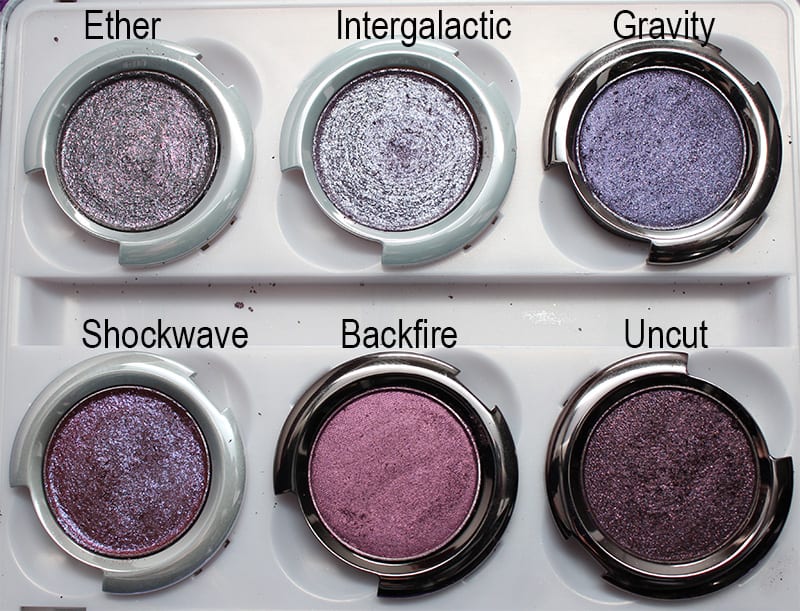 All swatches are on Urban Decay Primer Potion. Moondust shades were applied with a damp brush.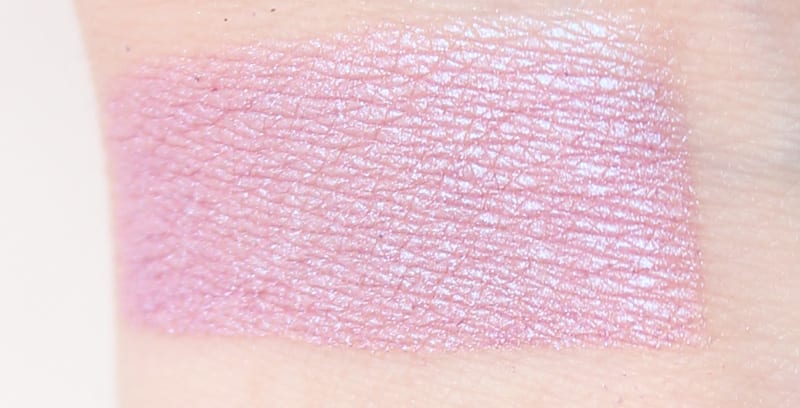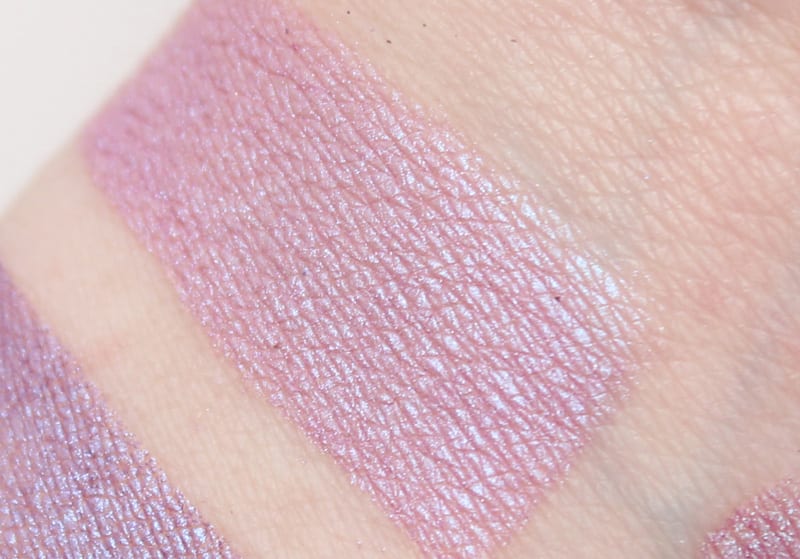 Asphyxia
hyacinth with blue shift
Pale orchid with subtle blue shift. This is good as a wash of color or a lid shade. It also layers nicely on top of purple or black bases.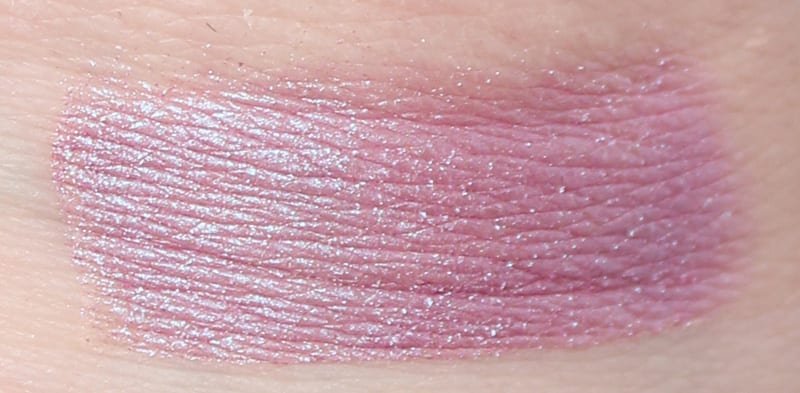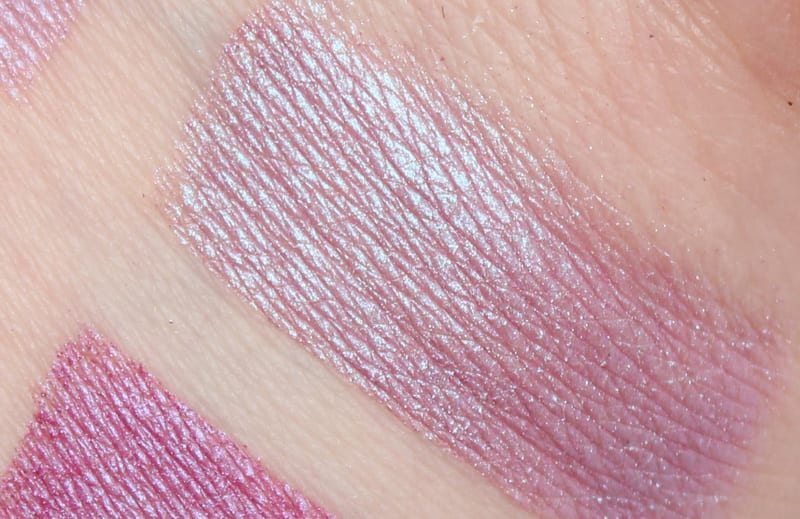 Tonic
lilac with a blue shift
Light orchid with strong blue shift. Tonic is very similar to Asphyxia, except Tonic has a very strong duochrome blue shift. If you like this color, I would skip Asphyxia and buy Tonic. This is a gorgeous lid color and it's also great on top of a black base.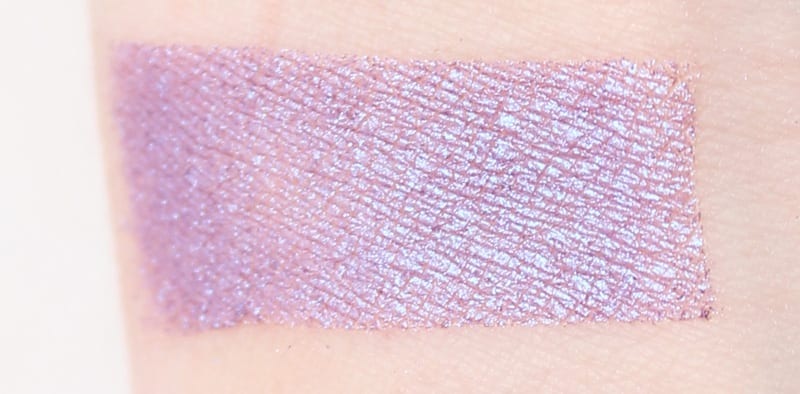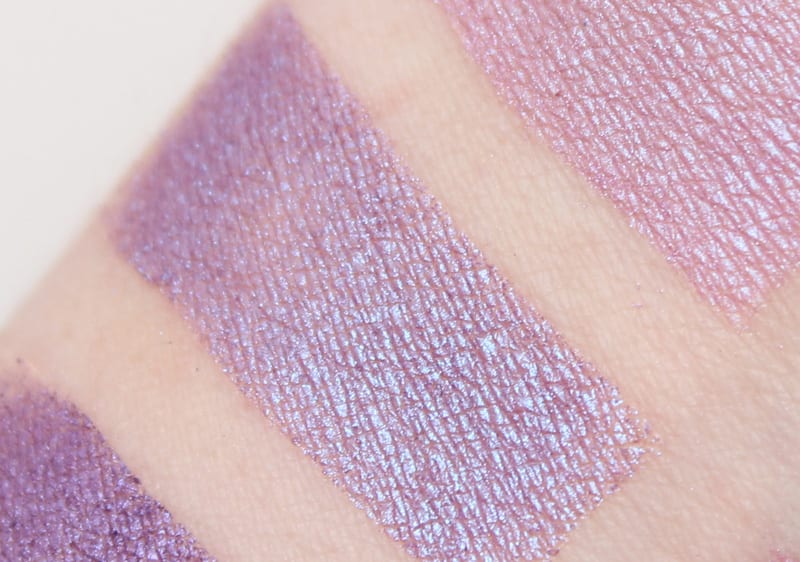 Omen
bright metallic purple with blue shift
Purple with strong blue shift. I love this color! It's great as a lid color or on top of a black or purple eyeliner.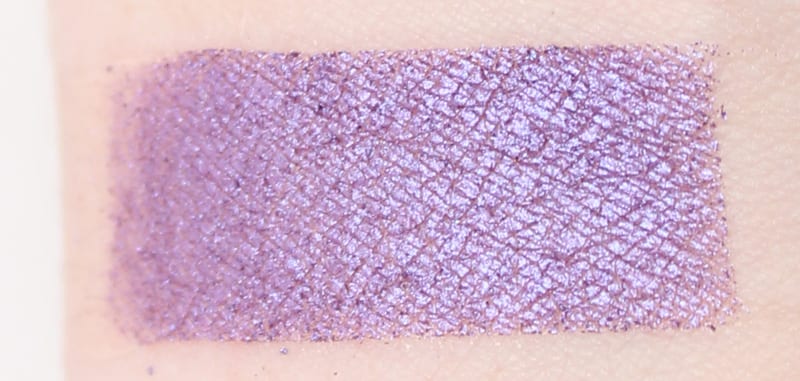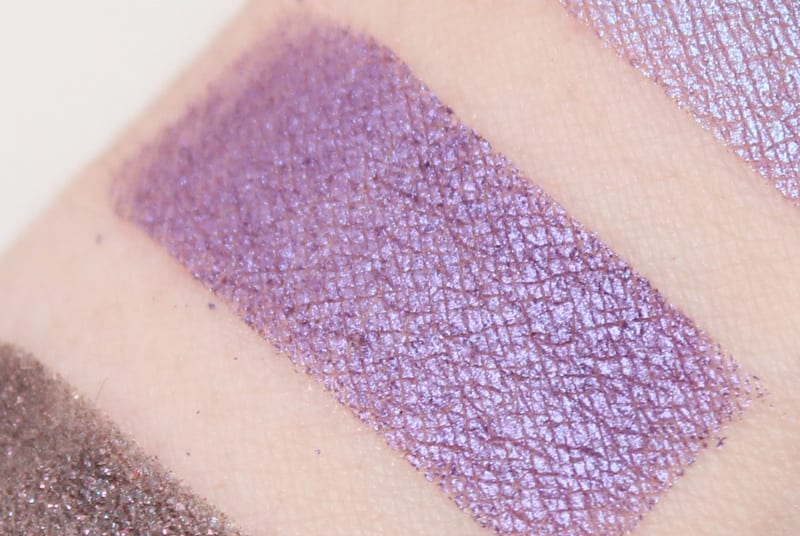 Flash
bright iridescent purple
Bright purple with blue-violet shimmer. This is a gorgeous purple for the lid or crease.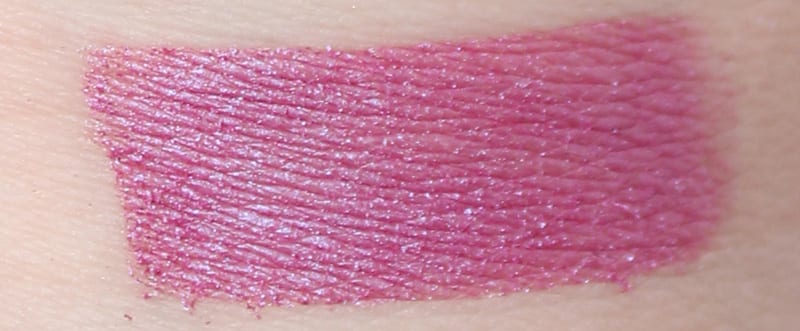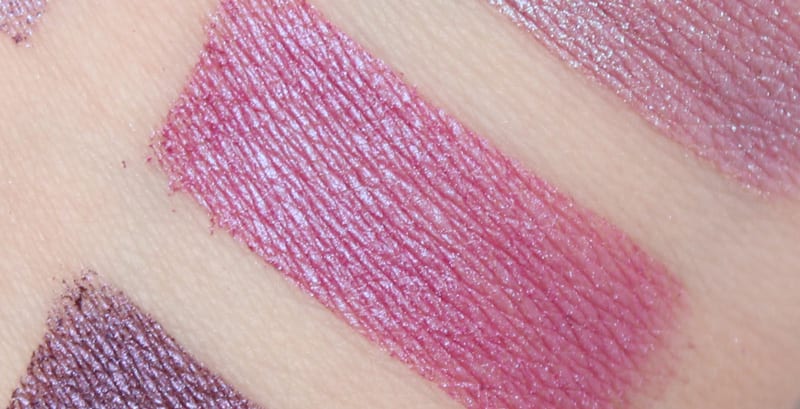 Fishnet
bright pink with purple shift
Bright orchid pinky purple with blue-violet shift. This is a fun shade for the lid and crease.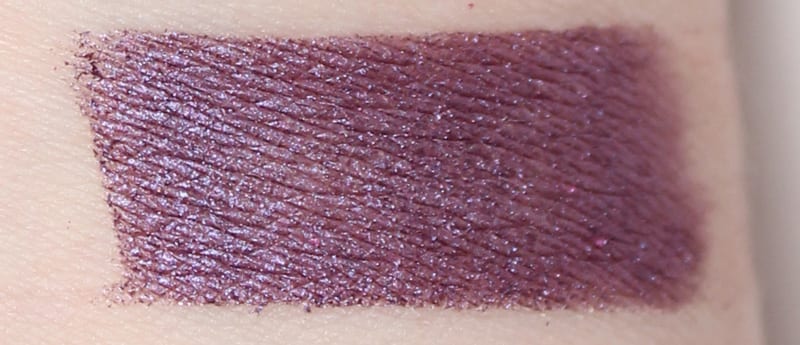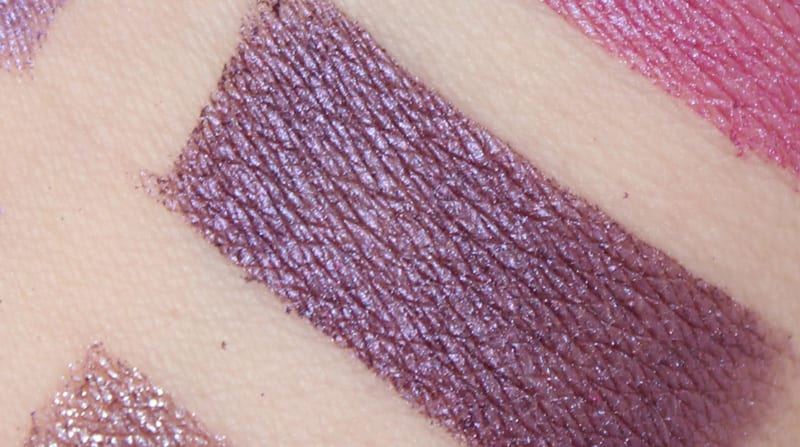 Psychedelic Sister
deep amethyst
Deep, rich, warm purple. It's a great crease or liner color. It would make a beautiful smoky eye too.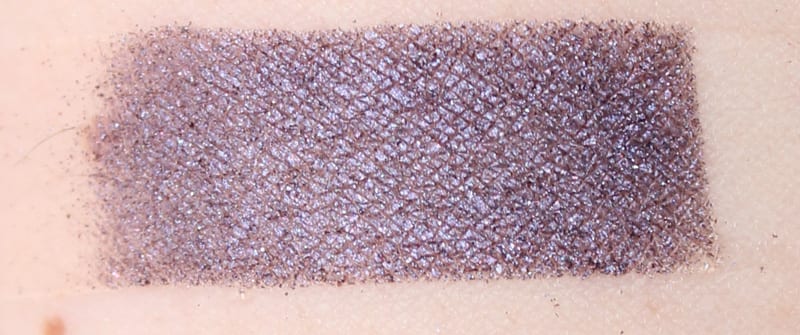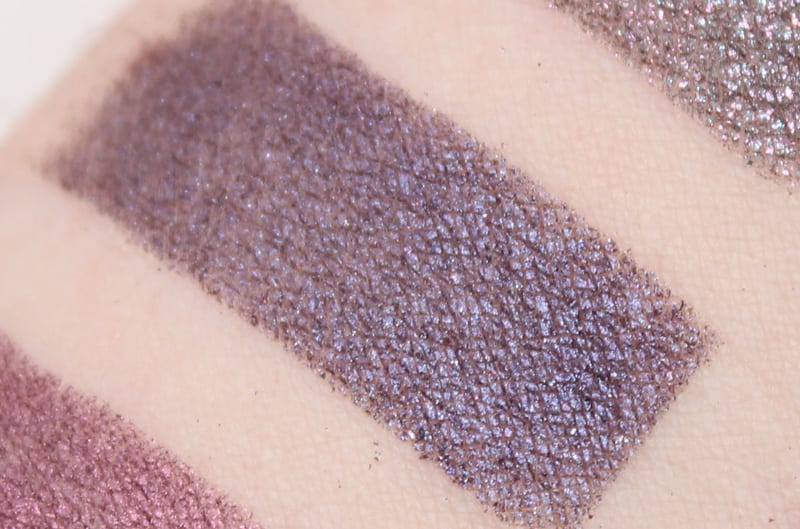 Gravity
deep violet with multi-colored micro-glitter
Deep cool-toned purple with purple, pink, and blue micro-glitter. I've used this as an all over dark wash of color. It's also great for an outer lid, liner or crease shade.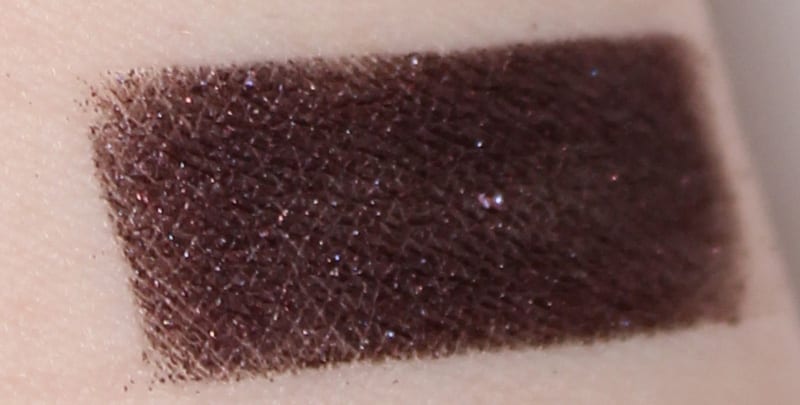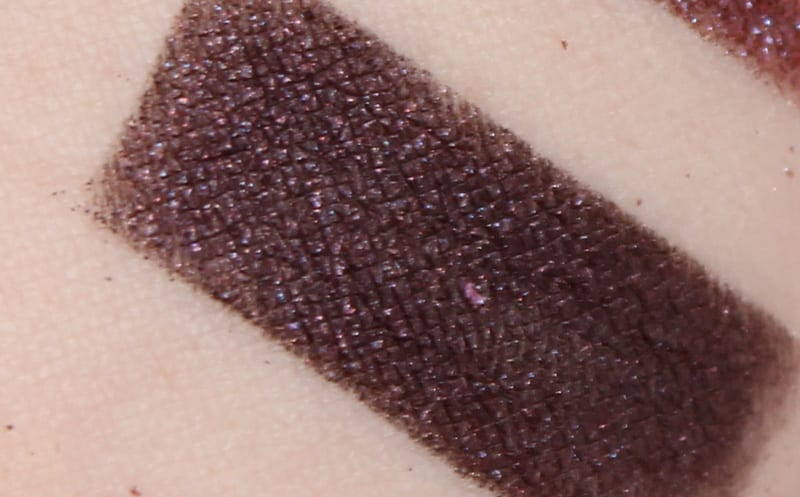 Uncut (vegan)
smoky purple with red and purple micro-glitter
Blackened plum with red and purple micro-glitter. Perfect as a liner or definer.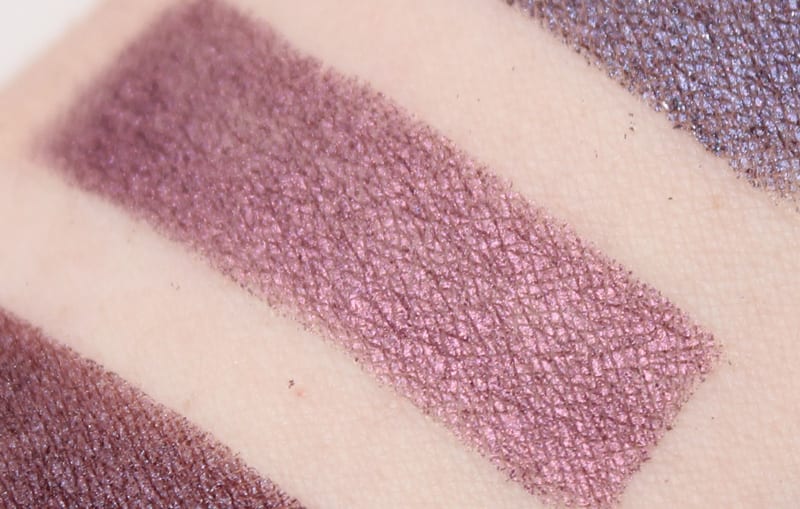 Backfire
burgundy with purple shift
Plum with burgundy shift. Works well as a crease shade.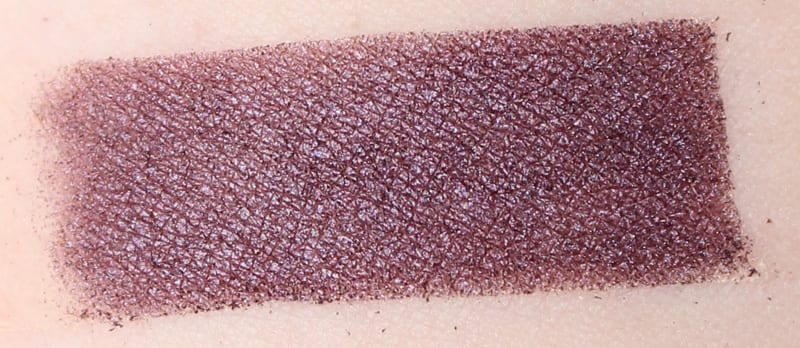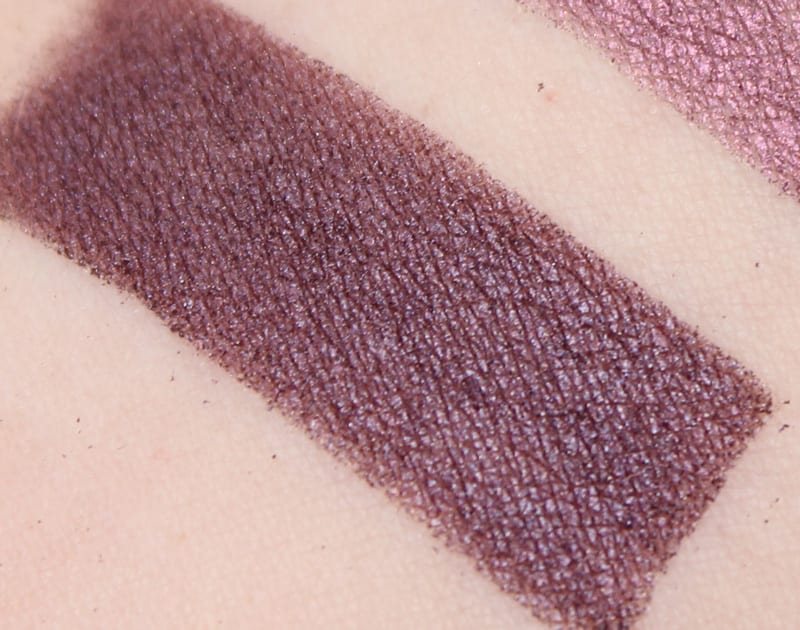 Tornado
Deep warm plum purple. Works as a crease shade.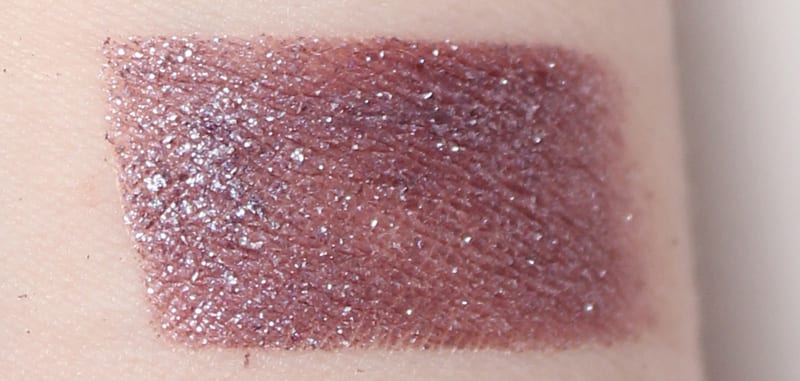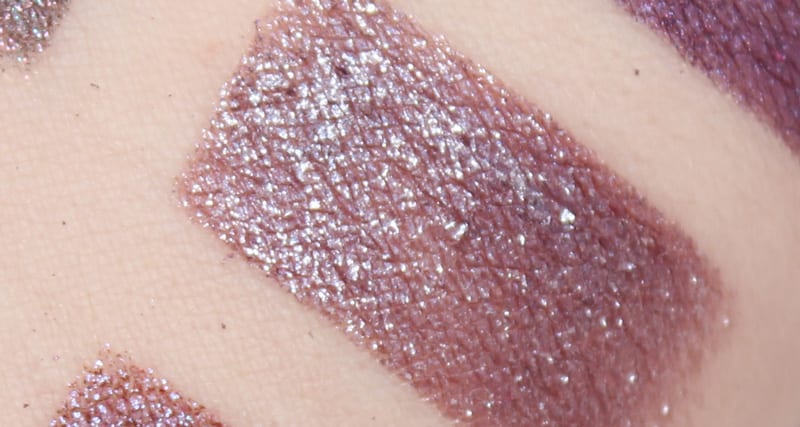 Intergalactic
medium purple with bright silver sparkle
Warm purple with silver sparkle. This is a fun sparkly lid shade.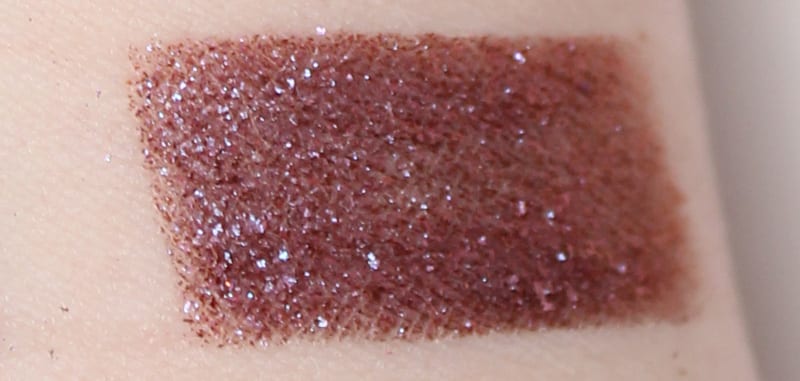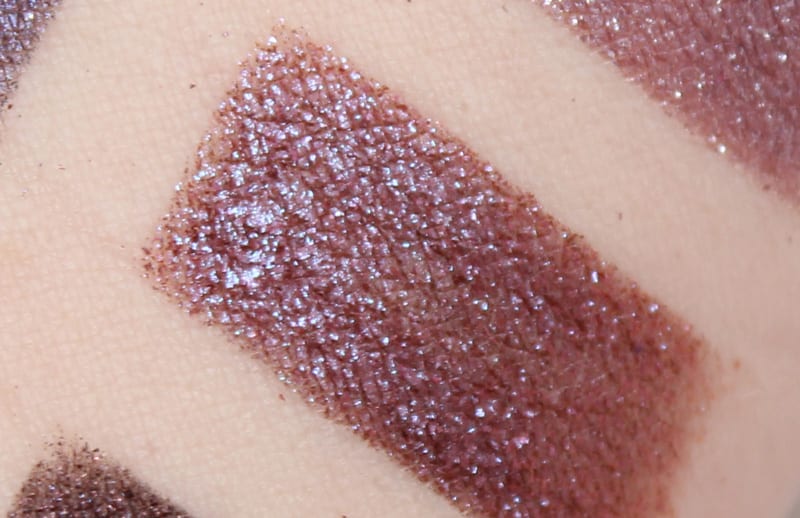 Shockwave
deep berry with pink and blue 3-d sparkle
Deep plum with pink and blue sparkle. This is a great sparkly lid or lower lid shade. You can also layer it on top of a color like Fishnet.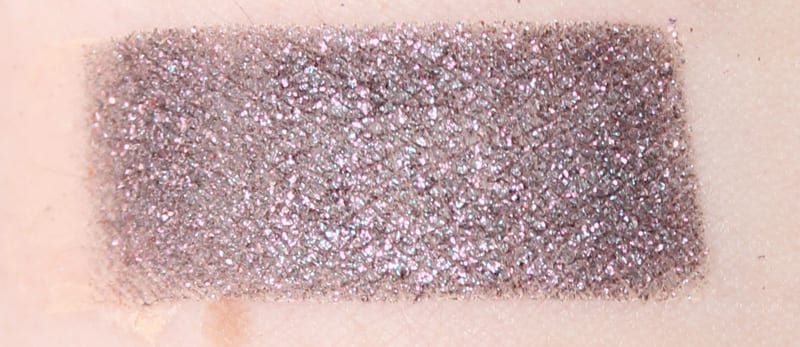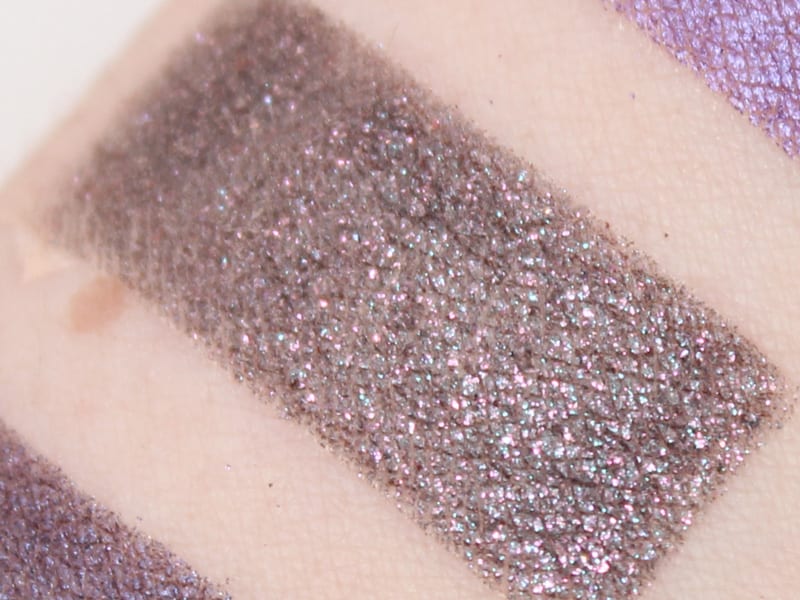 Ether  
light purple with pink-blue 3-d sparkle and shift
Smoky grey base with pink, purple and blue sparkle. This makes for an amazing smoky eye look.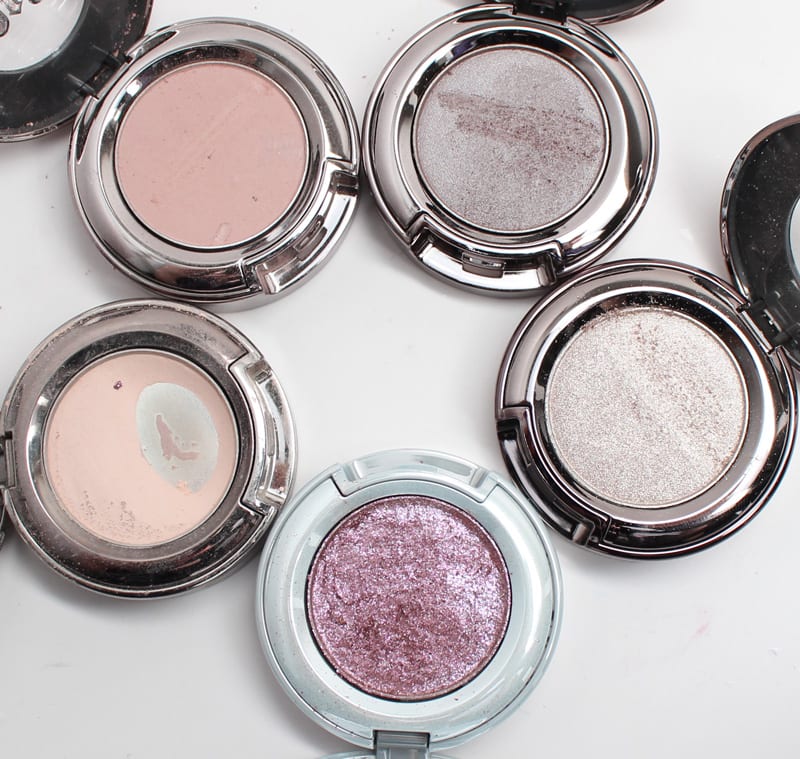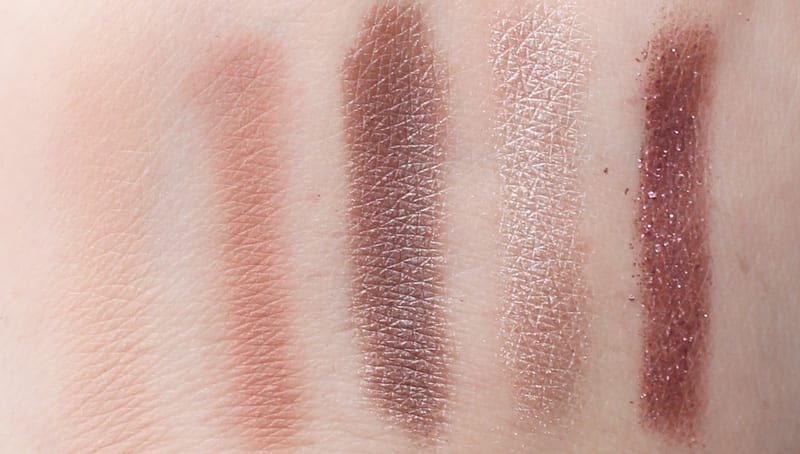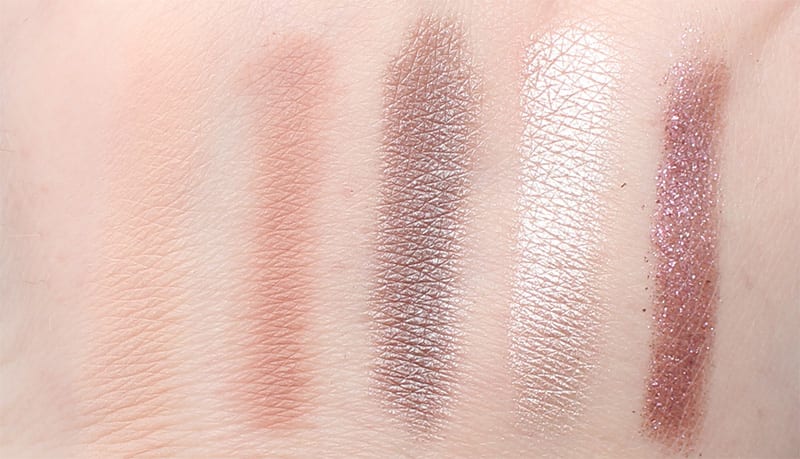 Walk of Shame
Pale peachy pink beige matte. My base shade that I use more than any other color.
Laced (vegan)
Pinky-taupe matte. This has become a go-to crease / hood shade for me, since it works with so many different colors I use.
Bust(vegan)
Midtone brown with grey sheen satin. This is a good neutral crease / hood shade.
Verve
Light silvery beige shimmer. This is an inner lid shade for me, but it also works as a highlighter shade for other skintones.
Solstice
Pinky-red with turquoise sparkle. I've enjoyed layering this on top of other colors, like Laced or Fishnet. (see it layered)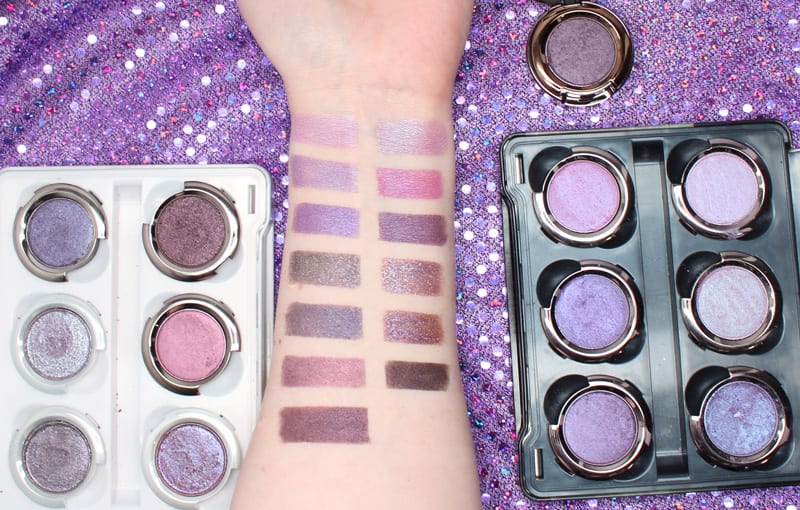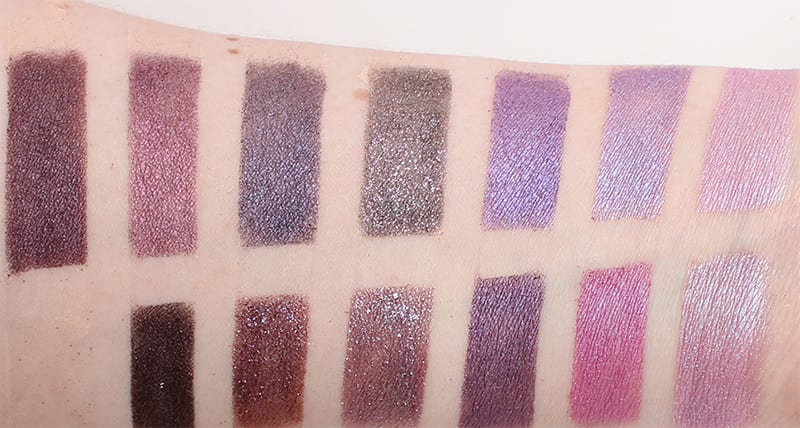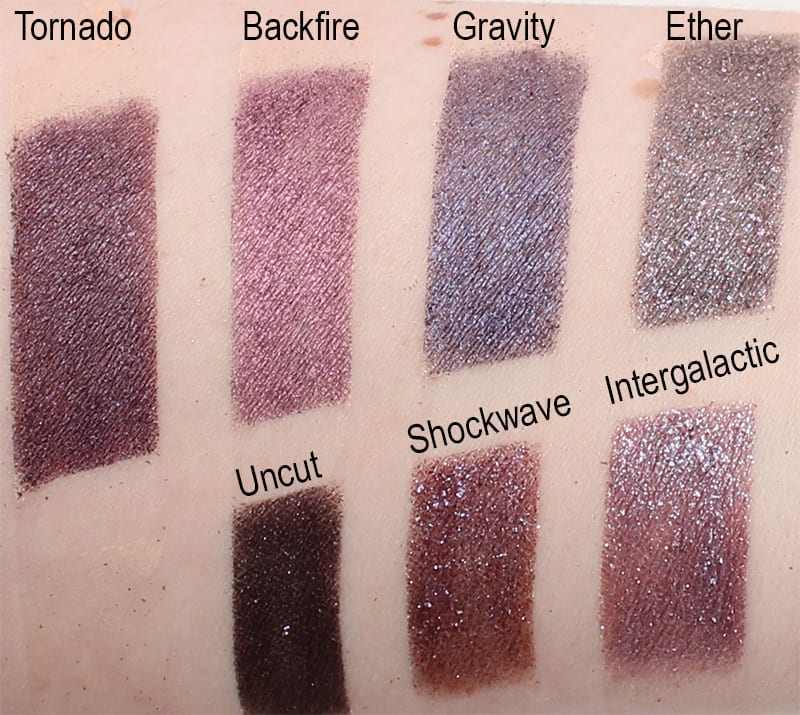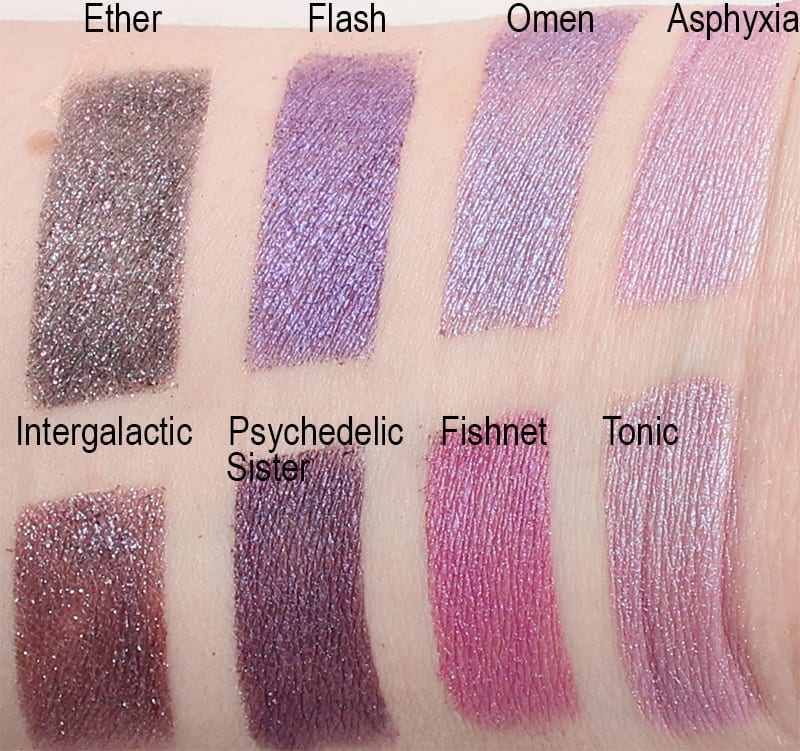 When looking at all the colors swatched together, I was surprised by how many warm, plummy purples Urban Decay has. They really need to add more blue-toned or cooler shades!
For this to be a truly balanced palette that hooded eye gals can use, it would need a few mattes. UD's Walk of Shame is my go-to base shade and it's great for blending out the edges of other shades. Laced is a versatile neutral crease color for me, which works well with pinks, purples, reds, burgundies, etc. I would love to see a matte black that has subtle blue-violet micro-glitter in it. Satin-matte versions of Gravity and Fishnet would be nice too, since satin-mattes function as mattes but are a little more forgiving and tend to have better formulas. All of the Moondusts are surprisingly versatile since you can layer them on top of other shades to add depth.
I would include Tonic, Voodoo (Spectrum Palette), Fishnet, Ether and Solstice in a purple palette. Some new bright purples would be great too. I'd want the rest of the shades to be mattes or satin-mattes. I'd love to see an iridescent white with a blue-violet shift for a highlight.
What would you like to see in an Urban Decay Purple Palette?
More to See