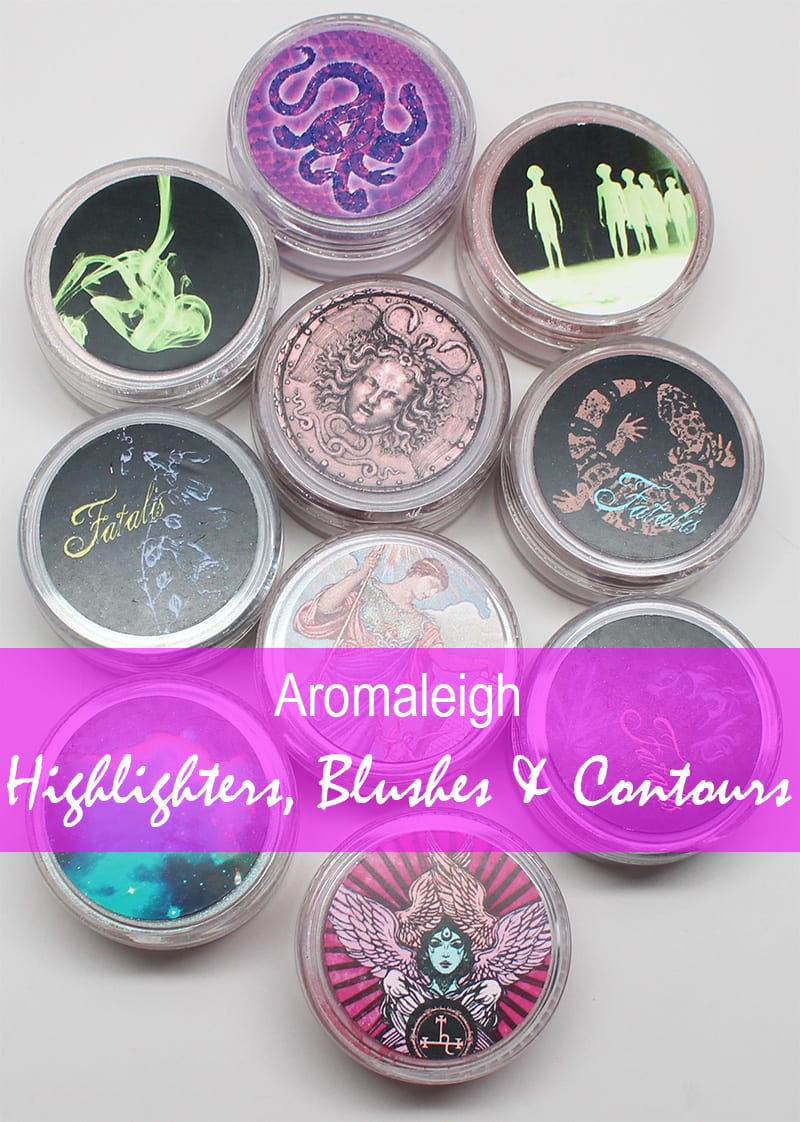 Today I have Aromaleigh Highlighters, Blushes and Contours to share with you. I really love these cheek products. It can be very difficult to find a wide range of multi-purpose contouring powders that work on pale skin, and I feel like Aromaleigh has really done well with the unusual and fun shades they offer.
Aromaleigh Highlighters, Blushes and Contours
All colors are cruelty free. The shades that I know are vegan are marked as such.
Where to Buy
Aromaleigh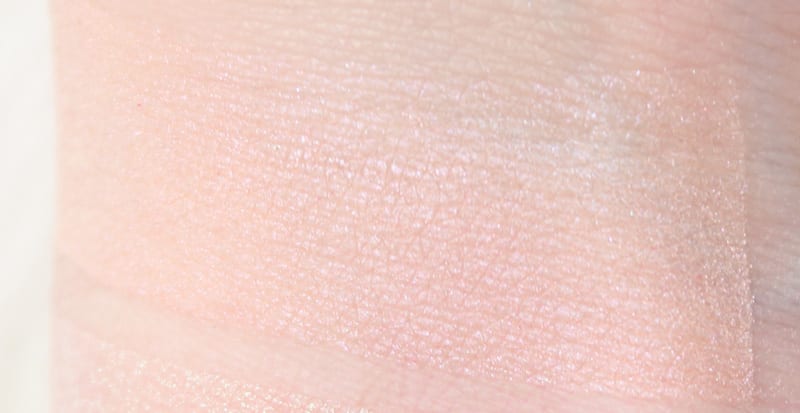 Ostara (vegan)
Pale peach beige with violet purple shift. This really gives a gorgeous, refined highlight that you can intensify if you use wet.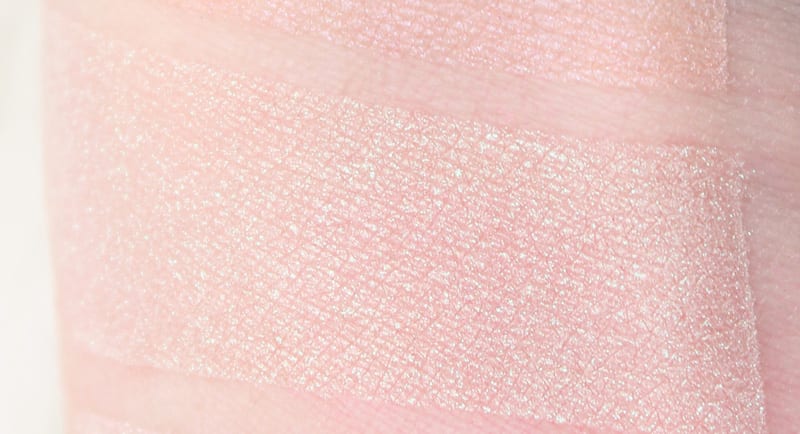 Magellanic Cloud
a buff base with an intense teal iridescence.
Pale pink beige with turquoise blue shift.

Conspiracy of Silence
Silvered pale pinkish copper with silvery shimmer.
Silvery pink.

Minerva (vegan)
a very wearable soft pink with peach tones, and blue and copper shimmer.
Pale pink with peach undertone. It's perfect on pale skin.

Ishtar (vegan)
a vivid berry pink with a strong blue/teal interference shimmer. 
Bold cool toned berry pink with teal blue shimmer. I LOVE this blush. Seriously love it! It's a gorgeous duochrome shade.

Pharmakon
a vivid purple blush with an iridescent green shift.
Bright purple with green iridescence. This is an unusual and fun color.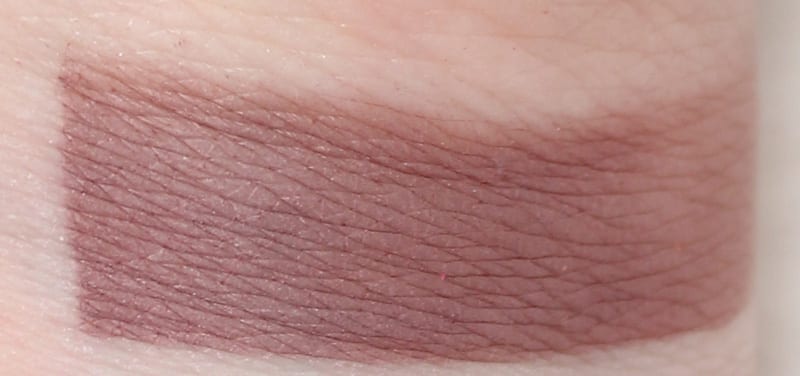 Amphisbaena
a curiously flattering cool greyed mauve.
Deep mauve with grey tones.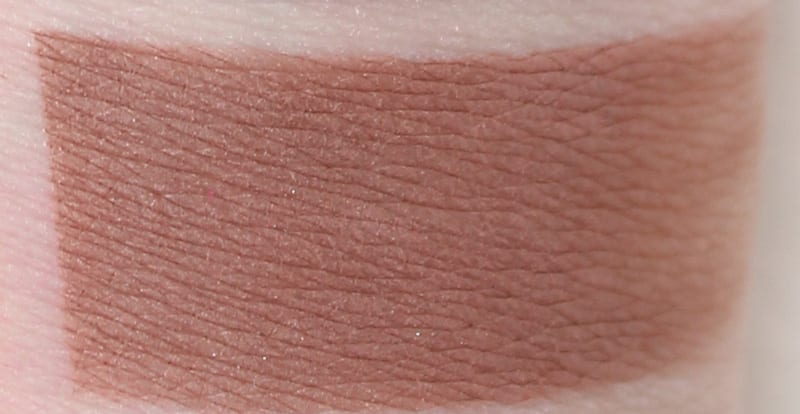 Heloderma Suspectum (vegan)
a warm greyed buff powder.
Brown with pink and grey tones.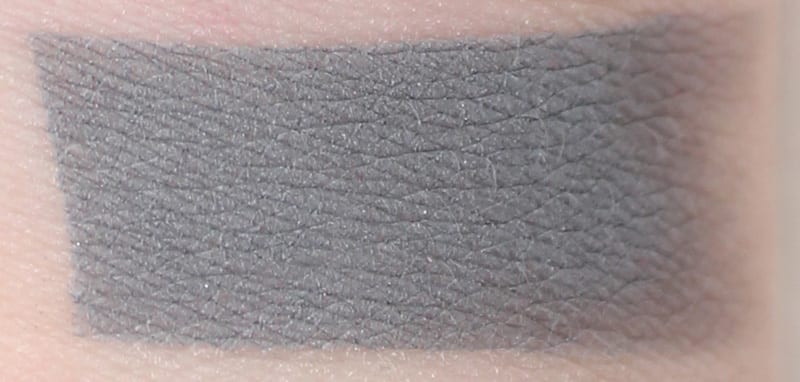 Digitalis Purpurea (vegan)
a grey-blue powder.
Grey with blue tones.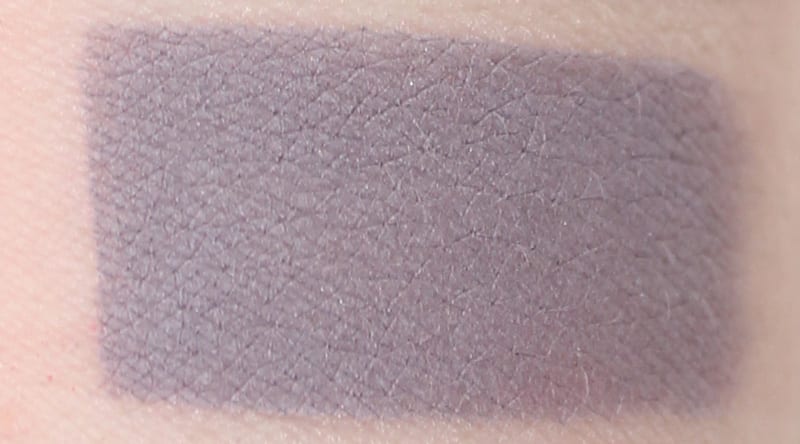 Aconitum Napellus (vegan)
a greyed violet powder.
Grey with violet tones.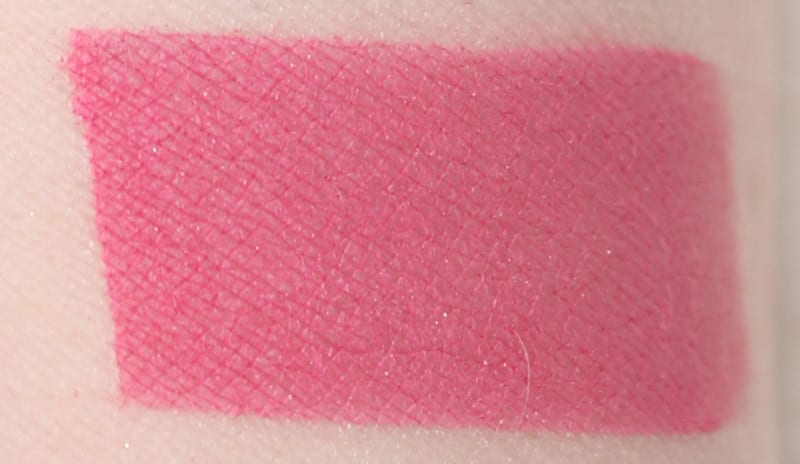 Lilith (vegan)
a vivid berry pink with a subtle luster finish.
Hot pink blush.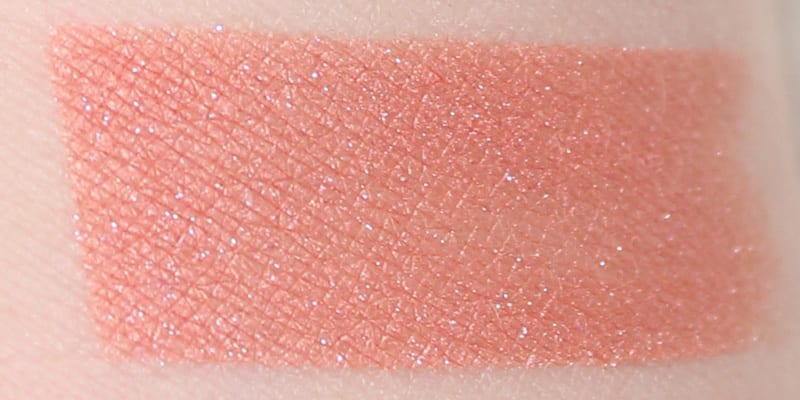 Colonization
soft coppered rose glow with blue shimmer.
Peachy coppery blush with subtle blue shimmer.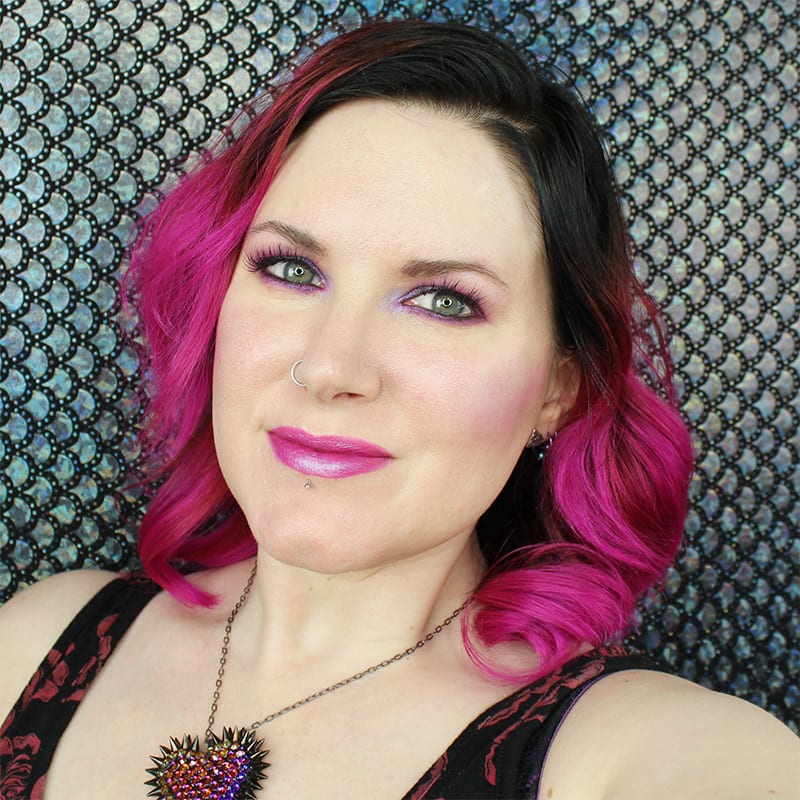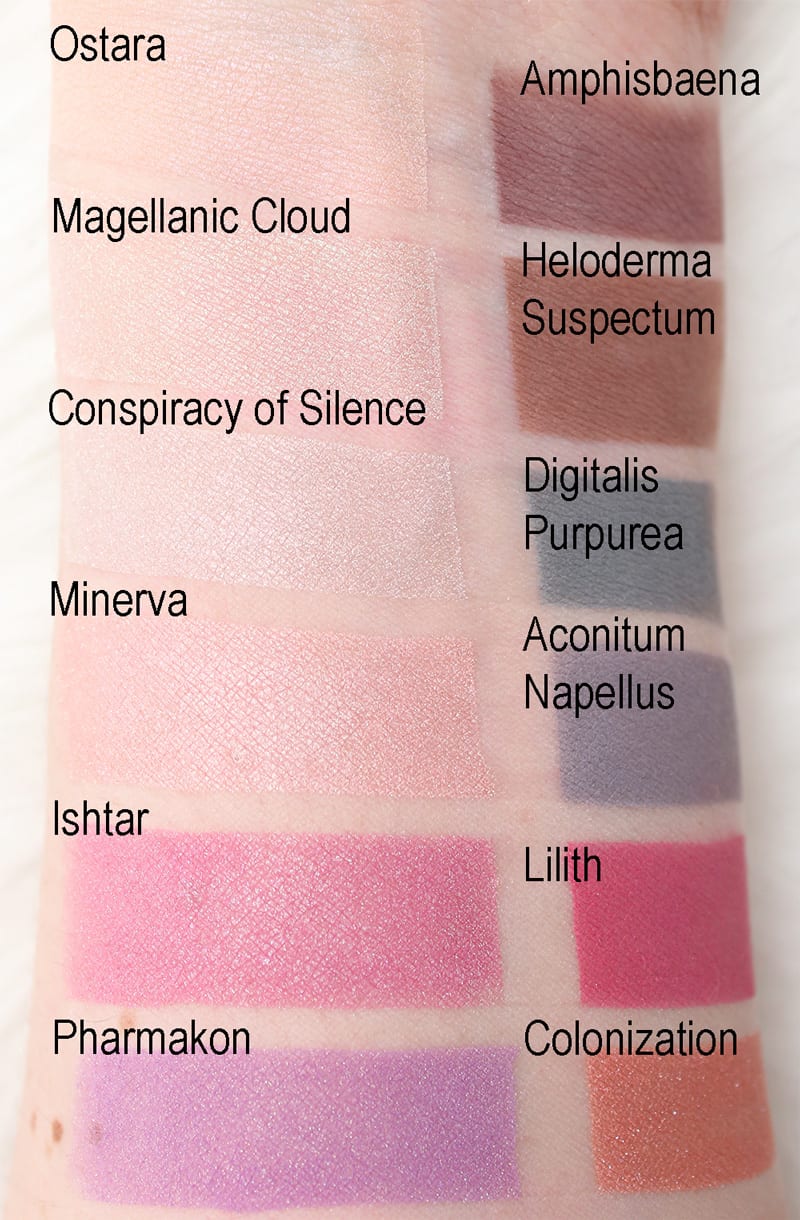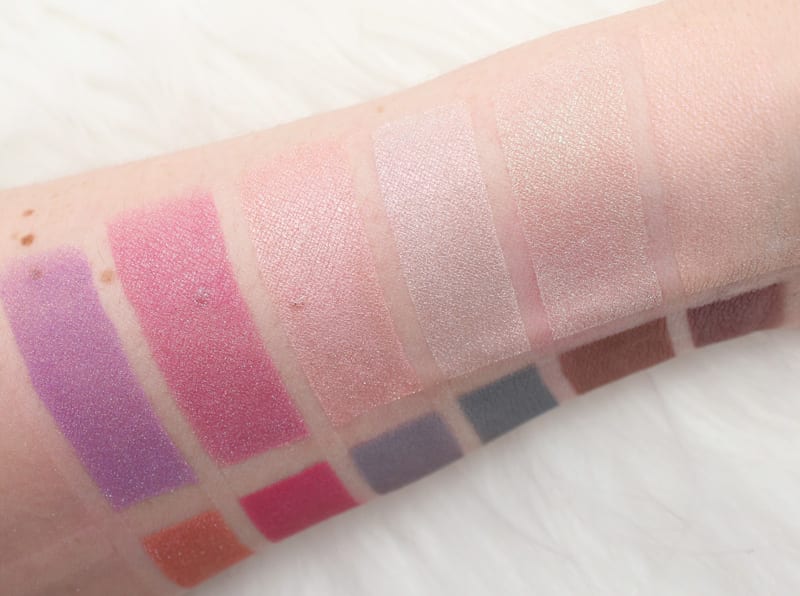 Row 1 – Pharmakon – Ishtar – Minerva – Conspiracy of Silence – Magellanic Cloud – Ostara
Row 2 – Colonization – Lilith – Aconitum Napellus – Digitalis Purpurea – Heloderma Suspectum – Ampisbaena
I love each and every one of these multi-purpose contour powders. They can be used on the eyes or cheeks. I really love the blushes, but especially Ishtar. I think it's the perfect color on me, especially with my pink hair.
What do you think of the Aromaleigh highlighters, blushes and contours?