Favorite Primer and Foundation Combo for Sensitive Skin
Happy Makeup Wars Monday! Today we're sharing our favorite primer and foundation combos. I wanted to share my favorite primer and foundation combo for sensitive skin like mine. A little background on my skin, for those of you who don't know. I have rosacea, sensitivity, seborrheic dermatitis, acne, a bit of texture, and dryness. Sounds wonderful doesn't it? It sucks. While I lament not having perfect skin like so many of the people I see on YouTube or Instagram, I also realize it's ok. Not everyone is going to have perfect skin.
I've had 7 IPL treatments for rosacea to reduce my redness from rosacea. I get breakouts related to rosacea that take weeks to clear up, even with my medication. I spend a lot of time and money on my skin to get it into the best shape that it can be in. I do this so that I can wear light to medium coverage foundation instead of full coverage foundation, which I think looks better on me.
When I was trying to find my favorite primer and foundation combo for sensitive skin, I tried a lot of things that were recommended to help reduce redness from rosacea. All of those products are significantly darker than my skin tone. If I didn't add white to them, then I would have to put on a full coverage foundation to hide the dark patches. It can be so frustrating trying to find a primer and foundation to help cancel out my redness that doesn't emphasize dry patches or texture or irritate my sensitive skin.
Favorite Primer
So, if you're someone who doesn't have perfect skin, like me, let me tell you all about my favorite foundation primer, because it helps me to fake having great skin. It's the Hourglass Veil Mineral Primer. Hourglass Veil Mineral Primer is one of those things that I got a deluxe sample from Sephora and loved it, so I got 2 more deluxe samples, then realized I really loved it and was going to have to buy the full size. I ended up buying the Jumbo Size and have almost finished my tube of it, so I just bought another Jumbo tube during the Sephora Spring Sale.
The Hourglass Veil Mineral Primer helps to cut down on some of my surface redness, as well as blurs imperfections. It does have broad spectrum SPF from titanium and zinc oxide, though I never rely on a makeup product for my sun protection. I apply my sun protection as the last step in my skincare routine. It helps to smooth out my skin and fills in pores a bit too. While the Hourglass Veil Mineral Primer is oil free, my dry skin loves it. I've heard it works equally well for combo and oily skin, though not super oily skin. It's a vegan product that's also paraben free and gluten free.
The Hourglass Veil Mineral Primer has a light, silky texture. While I will apply it all over my face as a traditional primer, the main way I use it is to mix it 50/50 with my favorite foundation. It turns a medium-full coverage foundation into a light-medium coverage foundation, making it perfect for me.
Favorite Foundation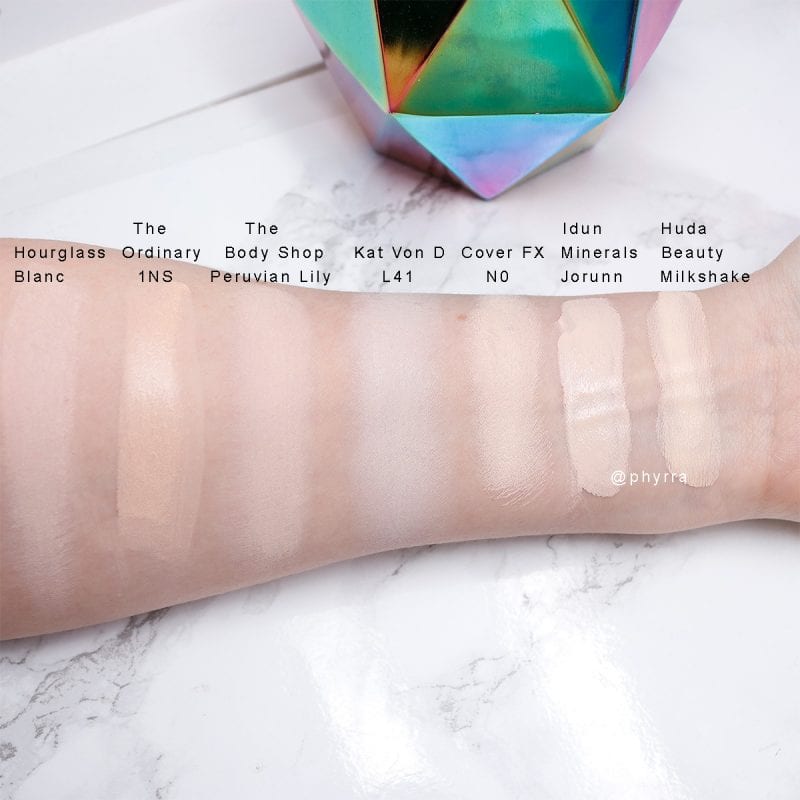 My favorite foundation, as you can probably guess, is the Idun Minerals Nordic Veil Foundation in the shade Jorunn. It's an amazing foundation for me. I don't have to add white to it, so that's one huge plus in my book. When you have to add white to a foundation, it can often change the consistency of a foundation, impacting its performance. I truly appreciate that Idun Minerals makes an extremely light neutral shade for extremely fair skin like mine. It's also a vegan product.
One thing I do need to mention is that the Idun Minerals Nordic Veil Foundation only comes in 9 shades. Idun Minerals is a Swedish company, which may be why their shade range is lacking. However, with their Norrsken line, they expanded the shade range from 9 to 18 shades, so they may do that with the Nordic Veil as well. I'm lucky in that they actually offer a shade of foundation that's a match for my pale skin. Most brands that I can find at Sephora or Ulta don't have a shade for me.
On its own, the Idun Minerals Nordic Veil Foundation is a medium full coverage foundation with a satin matte finish. It doesn't settle into fine lines or pores on my skin, nor does it emphasize dry patches. If you apply this with a brush it is extremely full coverage. I prefer to apply it with a damp makeup sponge for less coverage. It's also a long-wear foundation, but I do need to set it with a powder or it will feel tacky. I use Laura Geller Balance-n-Brighten in Porcelain.
Seriously guys, this is the only foundation I want to wear. I don't know why I bother trying other foundations when 99% of the ones out there are not a match for my pale skin and I have to add white to them. And a good chunk of them aren't suitable for dry sensitive skin like mine. The Nordic Veil is, which is why it's my all-time favorite foundation. I dread the day of it being discontinued!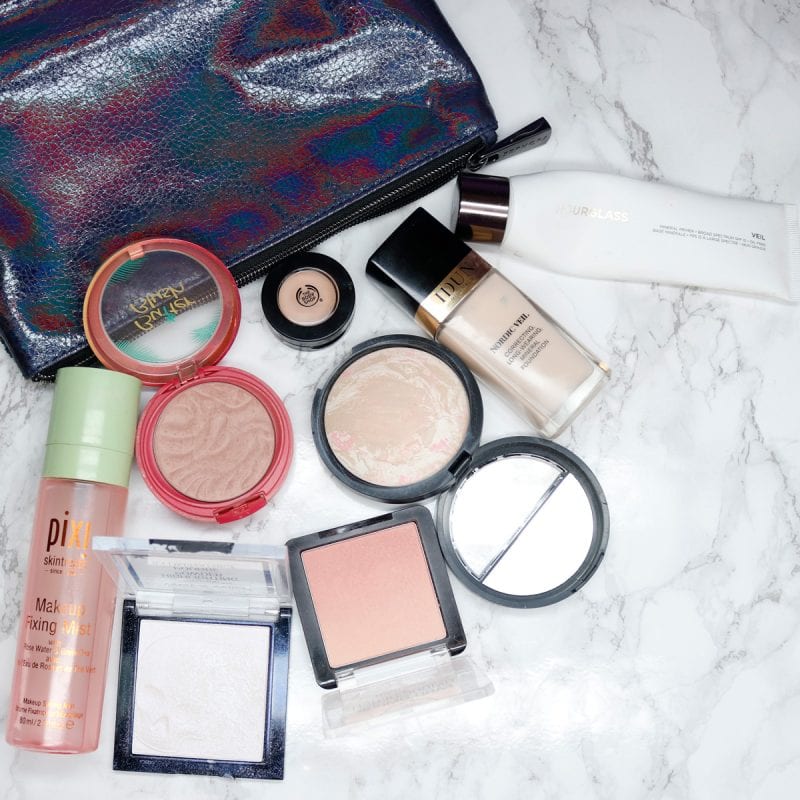 Favorite Primer and Foundation Combo for Sensitive Skin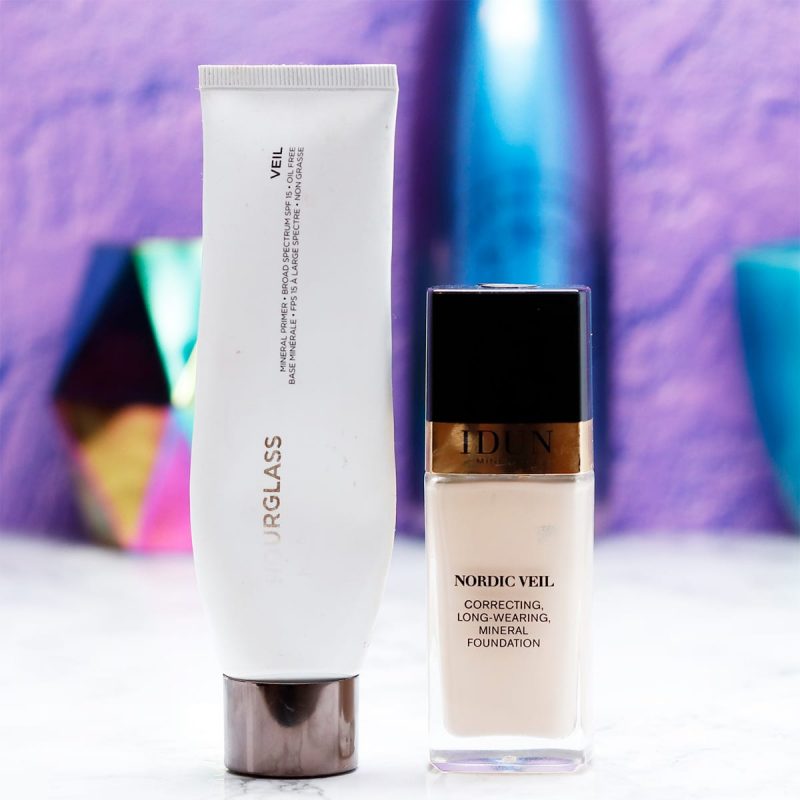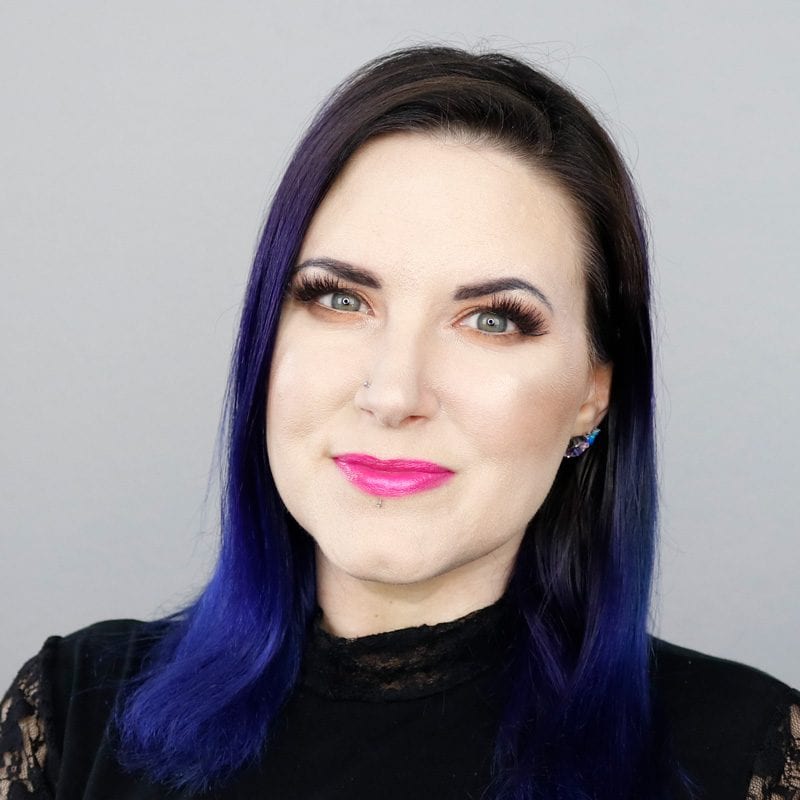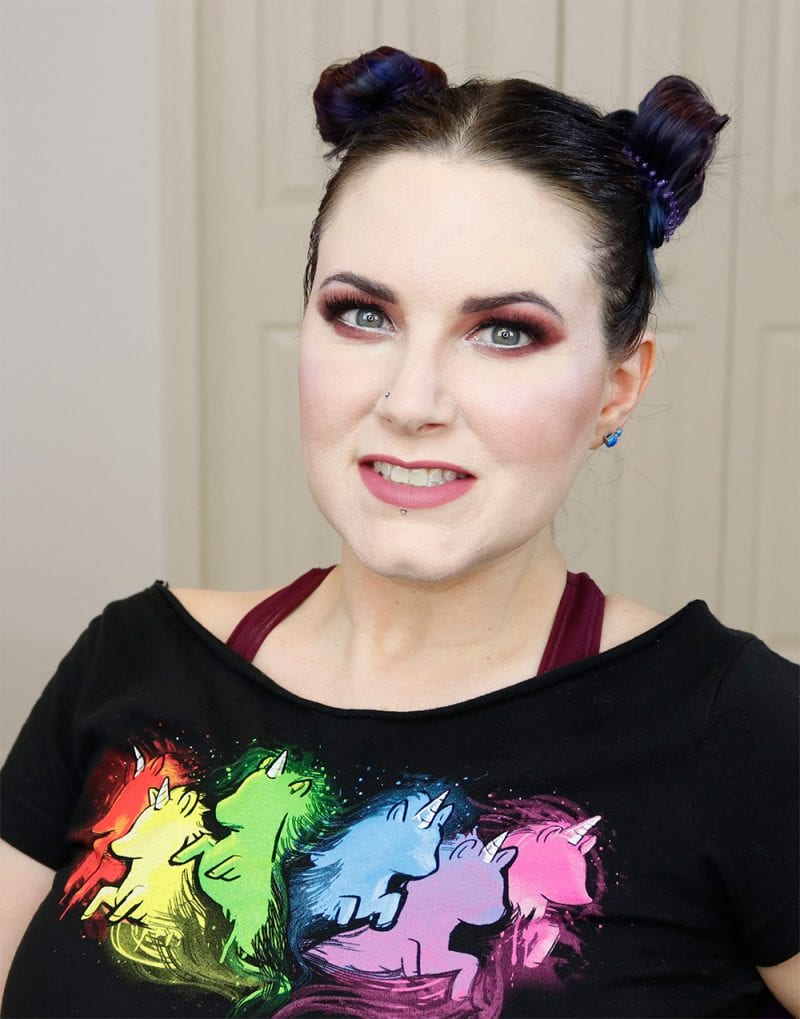 When I mix the Idun Minerals Nordic Veil Foundation with the Hourglass Veil Mineral Primer, it creates light-medium coverage foundation with a radiant finish that's perfect for my sensitive skin. That's what makes these two products my favorite primer and foundation combo for sensitive skin like mine. It lets me fake having flawless skin and I feel beautiful.

Hourglass Veil Mineral Primer is easy to find, as it's available at Sephora and Nordstrom, as well as other department stores. Idun Minerals is a little bit trickier to find, since it's only available online through their website. It's one of my Sephora Spring Sale Recommendations, too! (see the rest)

What is your favorite primer and foundation combo? What is your skin type? Be sure to let me know in the comments below and don't forget to check out the rest of the Makeup Wars bloggers!

[inlinkz_linkup id=770276 mode=1]