Colour Pop She Palette
Today I'm bringing you the Colour Pop She Palette. I bought this when it first launched and it sold out immediately. I received it in the mail yesterday. Coincidentally I also got an email from Colour Pop that it was restocked, so now's the time to snag it if you're interested. I did a live swatching of the Colour Pop She Palette, the Kat Von D Shade + Light Glimmer Palette & the Makeup Geek In the Nude Palette in Poise Chat last night. Watch it here.
Where to Buy
Colour Pop
Price
$16
Colour Pop She Palette Packaging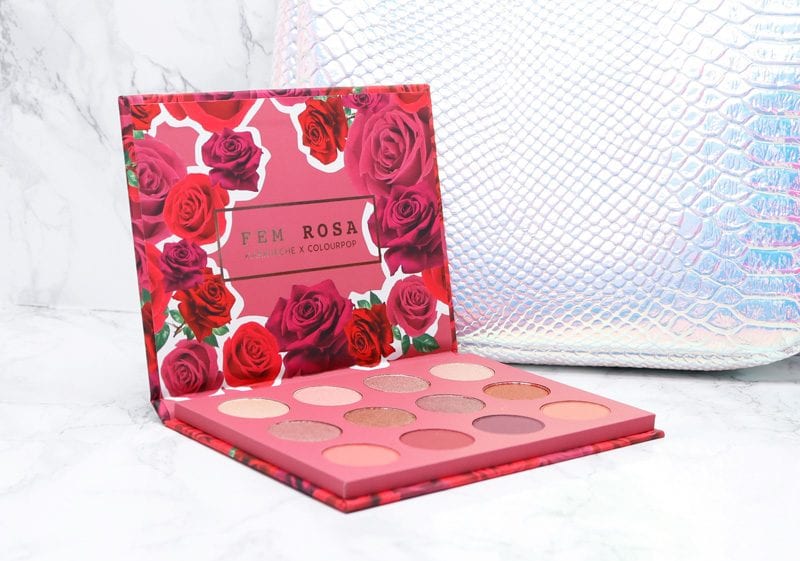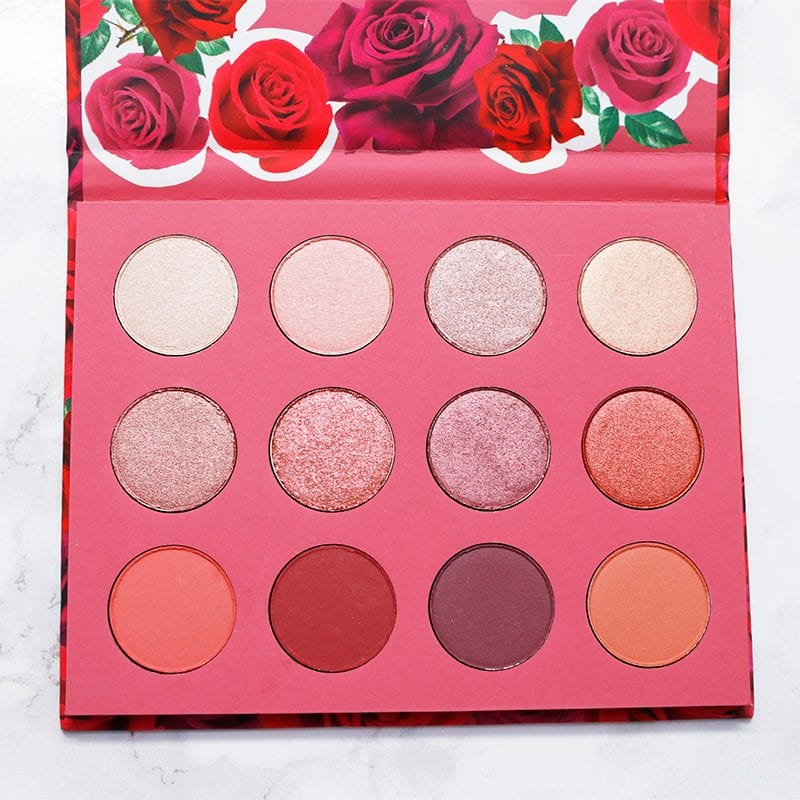 I love the exterior of the Colour Pop She palette packaging. The roses are pretty. I dislike that the color names are not printed on the inside of the She palette. That's always a pet peeve of mine. I prefer color names printed under the colors. I wish more brands would do this. Instead, the color names are printed on the back of the She palette.
Colour Pop She Palette Swatches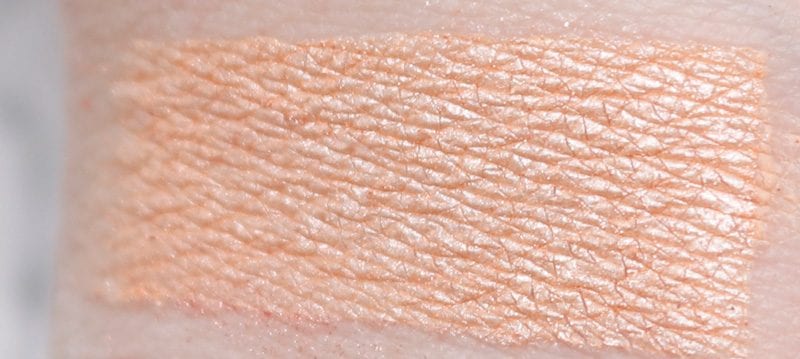 Ladylike
metallic soft ivory
Ladylike looks like a metallic white gold shade.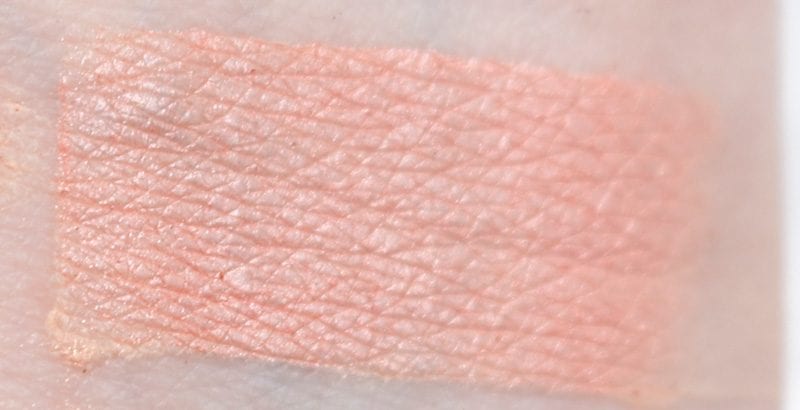 Babe
satin light peachy pink
Babe looks like a light peach with a pink shift.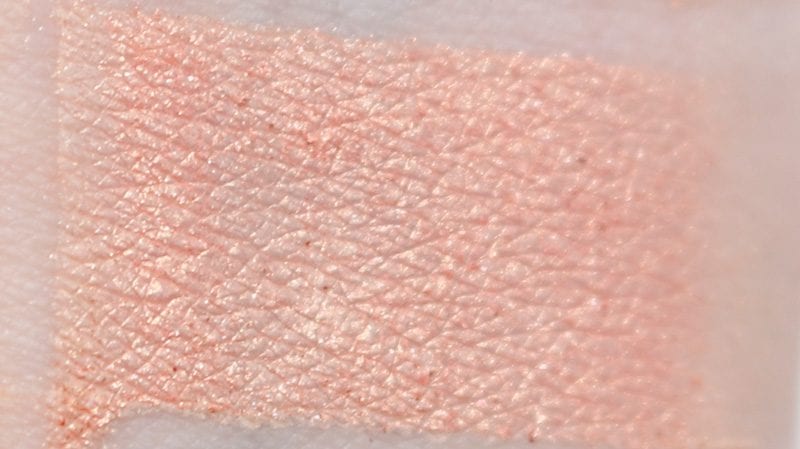 Chick
metallic subtle gold
Chick looks like a soft champagne gold metallic.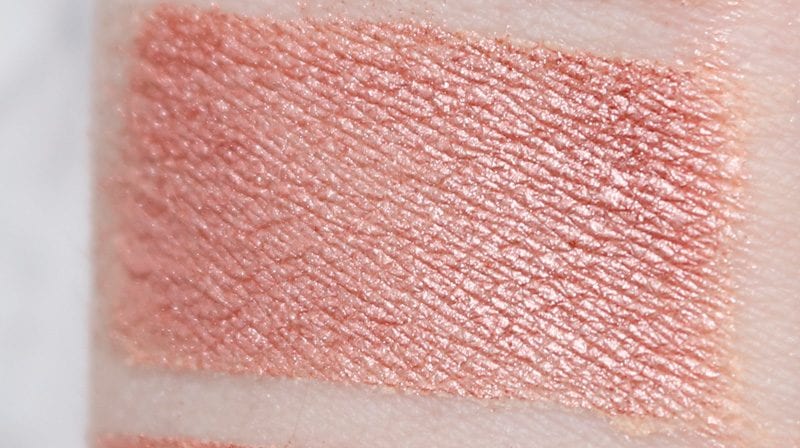 Dainty
metallic pinky taupe
Dainty is a metallic pink with brown tones.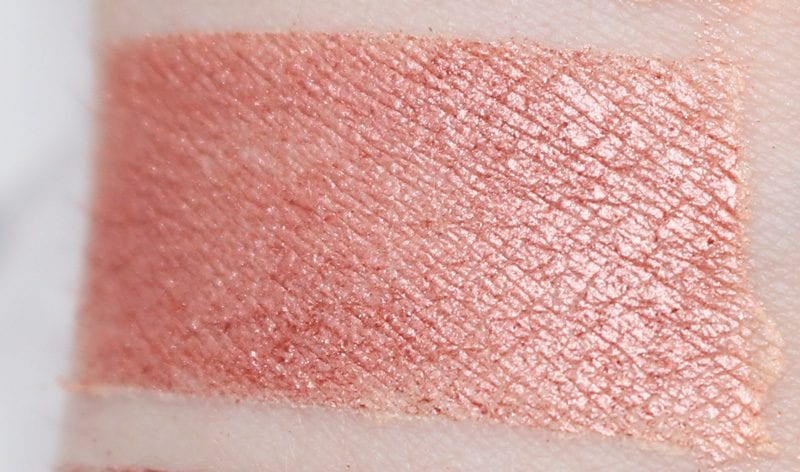 Mademoiselle
metallic rose gold
Mademoiselle is a metallic pinky copper with gold flecks.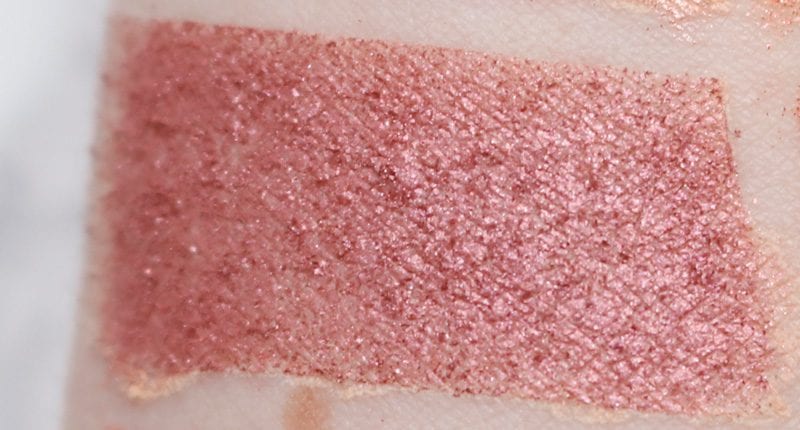 Empress
metallic midtone pink plum
Empress is a pinky mauve with violet shimmer.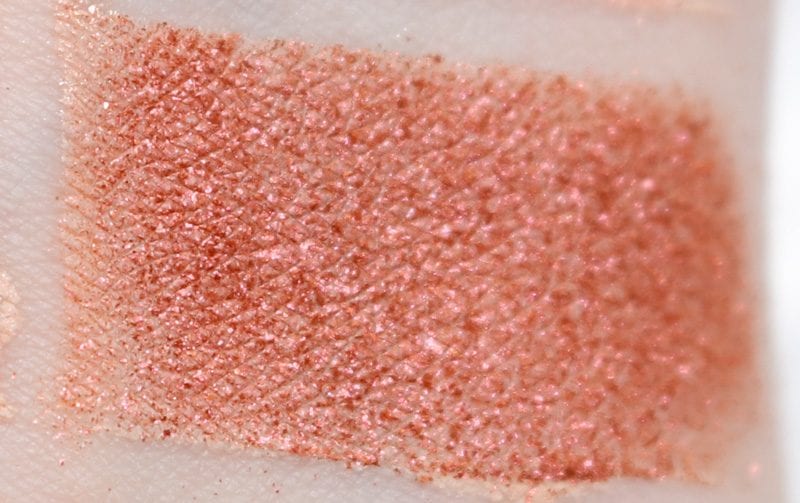 Gal
metallic red with copper duochrome
Gal is like Fall come to life. It's a metallic red with copper, orange, and pink shimmer. I love it.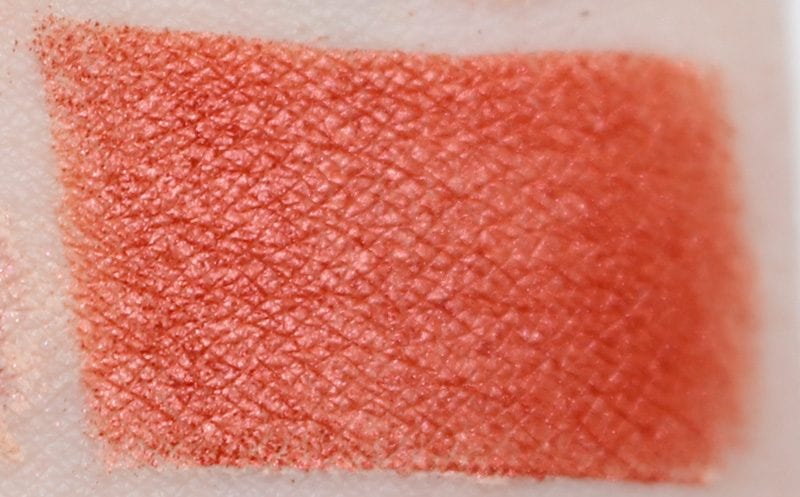 Filly
metallic rusty orange
Filly is a coppery orange with red shimmer.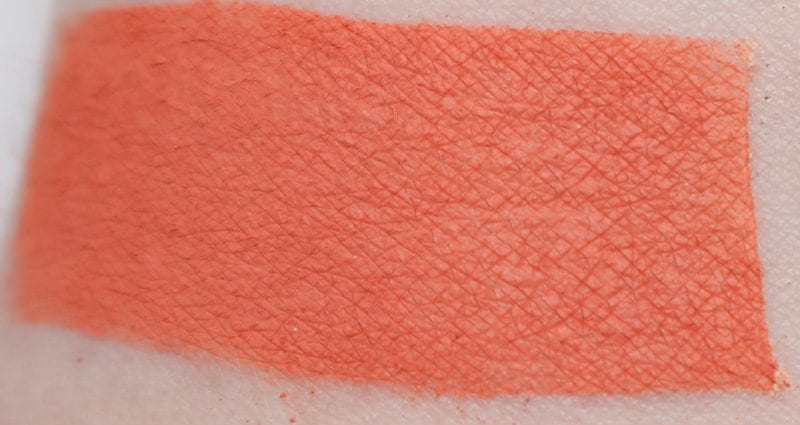 Duchess
matte dusty coral
Duchess is a terracotta coral.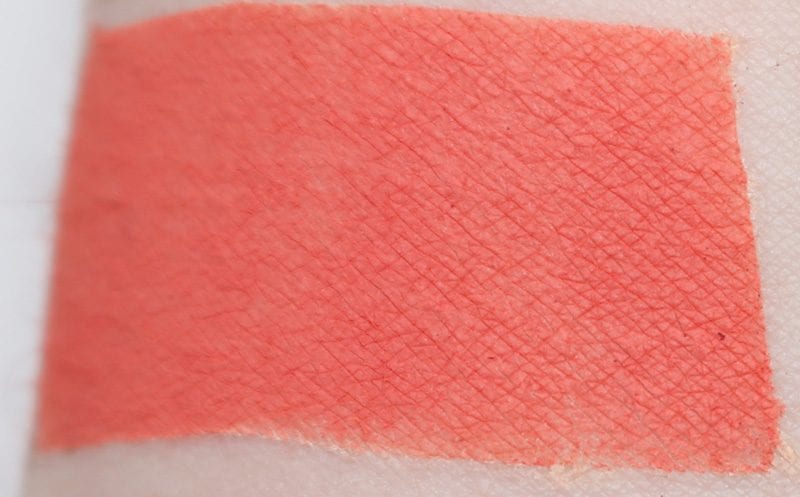 Dear
matte warm rose
Dear is a coral rose, like a brighter, more coral version of Duchess.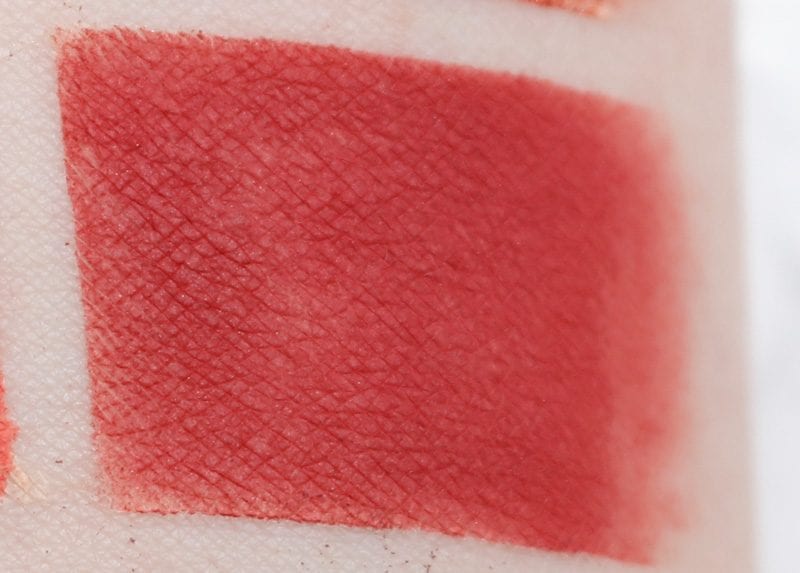 Missy
matte deep burgundy
Missy is a deep red burgundy matte. I'm glad it stays on the red side rather than going brown.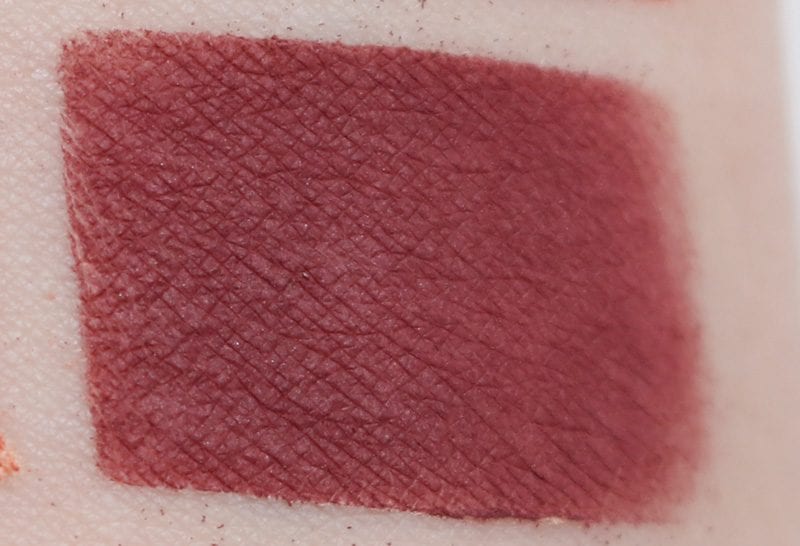 Damsel
matte smokey violet
Damsel is a wine burgundy matte. It looks more purple on my skin than it does in the photos. I love this color.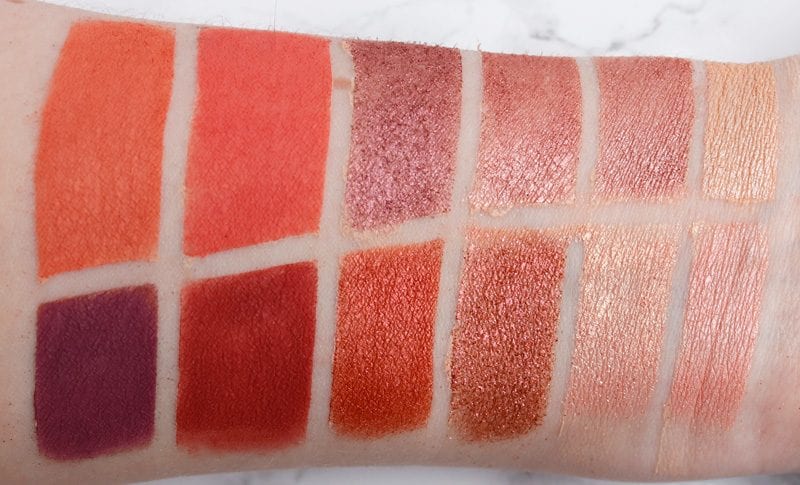 Row 1 – Duchess – Dear – Empress – Mademoiselle – Dainty – Ladylike
Row 2 – Damsel – Missy – Filly – Gal – Chick – Babe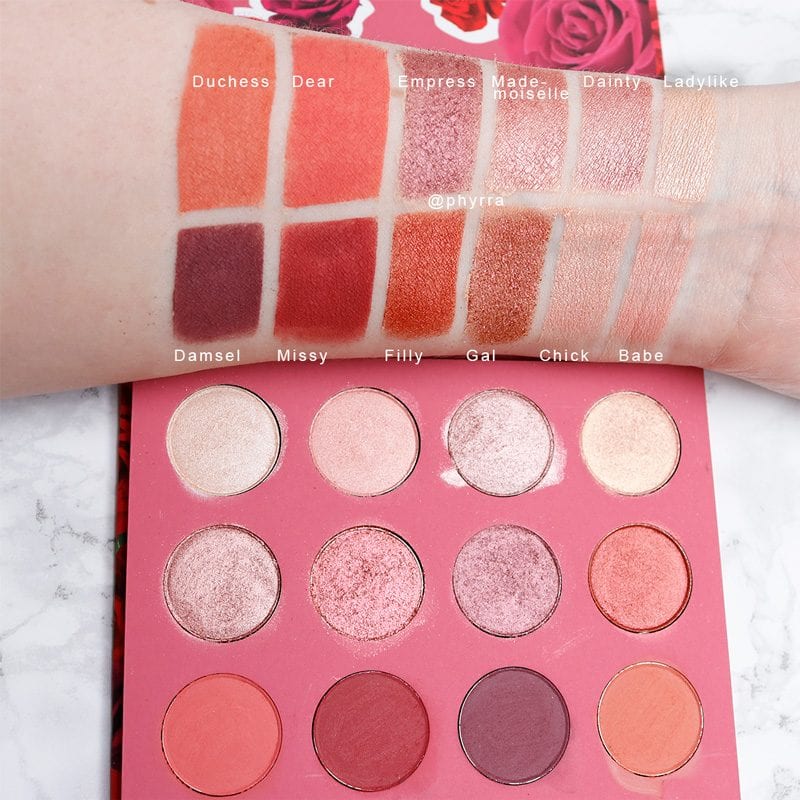 Colour Pop She Palette Review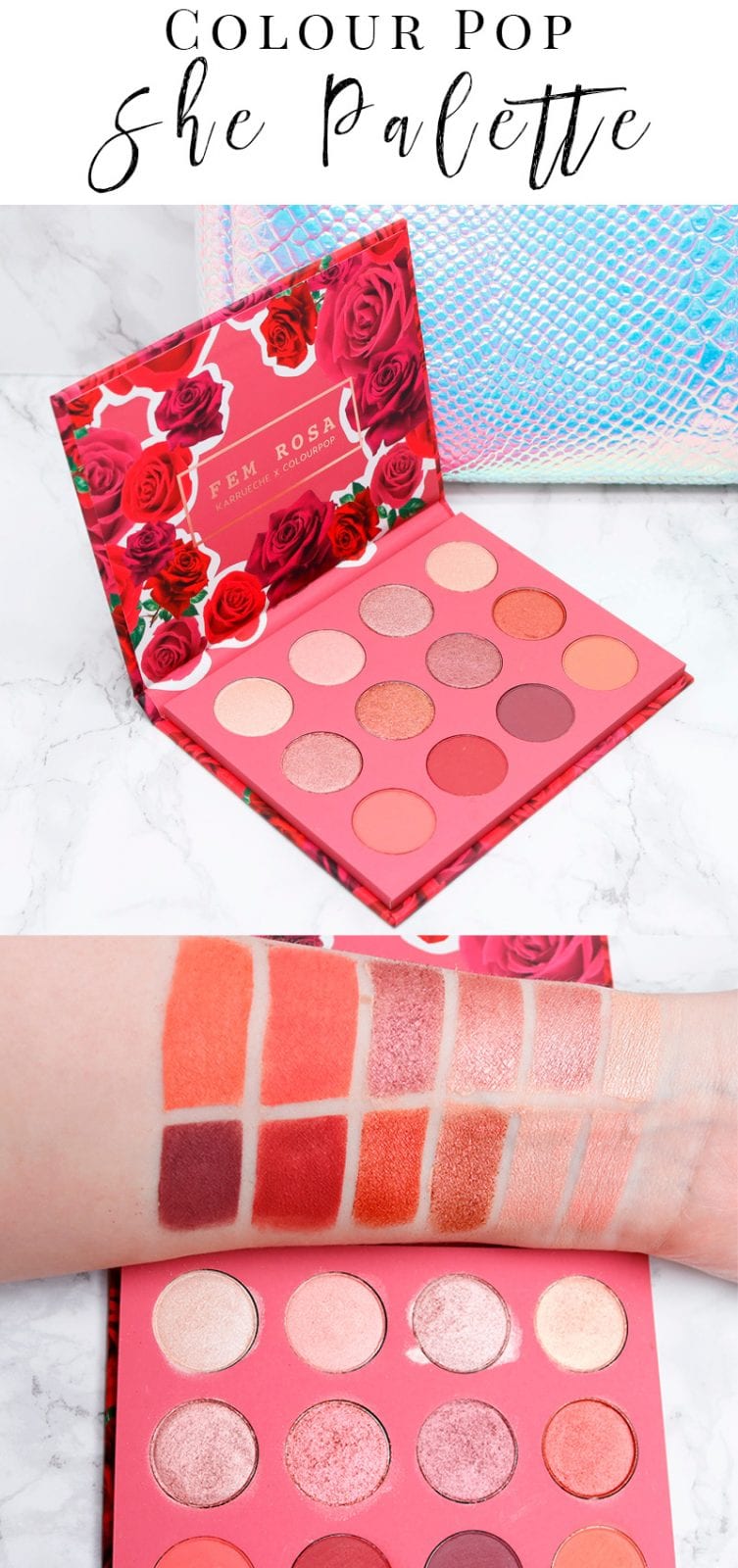 The Colour Pop She Palette is $16 for .85 oz of product, roughly .03 oz per eyeshadow, 12 eyeshadows in total. You're basically paying $1.33 per eyeshadow. I'd say that's a pretty good value for the price. As I mentioned above, I mostly love the Colour Pop She Palette packaging. It could be improved by adding the color names below the pan. I don't mind that there is no mirror, though I know some people will hate that. I also feel like the cardboard packaging is fairly sturdy.
Now, let's talk about the Colour Pop She Palette color names. I love the color names! They're non-offensive and pretty cute. I like that they're all variations on 'she.'
I love the mix of colors in the Colour Pop She Palette. I feel like a few of the shades remind me of the Urban Decay Naked Heat, but the rest are rather unique. You're getting colors that I wish were in the Naked Heat palette, like the true red burgundy Missy and the wine burgundy Damsel. I also really like Dear and Duchess. The 4 mattes are great choices for these colors. I love that several of the metallics are unique and look like duochromes. The shade Gal really steals the show because of how complex it is when worn. You can see that in my Facebook Live swatching.
I feel like Colour Pop and Karrueche did a great job coming up with a unique palette. I love these mauves, pinks, peaches, plums, reds and gold. These colors look great on my pale skin. I also think they'll look fantastic on deeper skintones.  For inspiration check out my Scorched tutorial or my Extra Galactic tutorial.
If you're bored with all the neutral palettes that have been coming out, you might like this palette. If you're a fan of pinks, plums and metallics, you'll love this palette. If you're wanting to dip your toes into a little bit of color, you'll probably enjoy this palette. You should skip this palette if you don't like pinks.
You might want to check out
What do you think of the Colour Pop She Palette?