Attention Animal Lovers! Is the Q&A site JustAnswer legit? I tried it to find out!

Attention Animal Lovers! Is the Q&A site JustAnswer legit? I tried it to find out! I spent the past week testing out the site JustAnswer.com to see if it is a good place for animal lovers to get help for our beloved pets. Let's see what I found out!
This feature is sponsored by JustAnswer, but the love is genuine!
What is JustAnswer?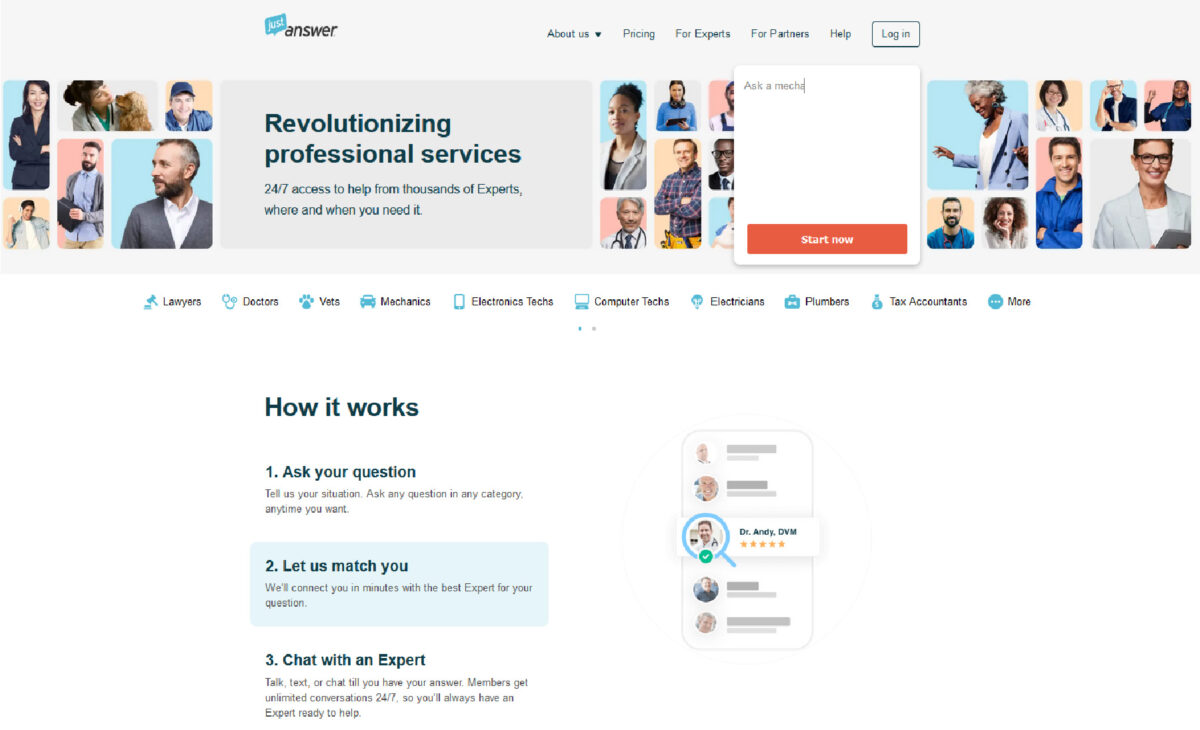 If you are new to JustAnswer, like I was, it is a very cool site that connects people like me with people who are verified experts in their fields. Some of the primary fields on the site include law, medicine, mechanics, animal behaviorists, veterinarians, and more. JustAnswer has been featured on many prominent sites and networks including Good Morning America, CNN, ABC, and NBC.
You can ask questions of these JustAnswer Experts and receive professional answers, usually in just a few minutes. I was impressed by how fast I received responses to my questions.
What are the costs?


JustAnswer charges a $1 join fee. There is a monthly membership of $55 to connect with a Pet Expert, which I recommend you use if you're going to ask more than one question. While that price may sound steep, please remember that all of the experts they're connecting you to have been verified as experts in their respective fields – and you can ask them as many questions per month as you'd like.
I was also offered an option of speaking on the phone with my JustAnswer experts. The phone calls seem to cost an additional $28.
The pricing may vary depending on which experts you spoke to. I spoke to animal behaviorists and veterinarians.
How does JustAnswer work?
The way JustAnswer works is pretty easy and direct. You create an account, pay a $1 join fee plus the monthly membership fee, which varies depending on your help topic. Cancellation is easy and can be done at any time by clicking on 'My Account' at the top, clicking on 'Membership' at the left, and then clicking on 'Cancel Membership' at the bottom.
Once your account is set up, then you can post your question on the site. The site will put your question in front of verified JustAnswer experts and an expert will respond. The expert will give you a thorough answer, and you can follow up with additional questions or clarifications. If you are unhappy with the answer you receive, you can request a new JustAnswer expert at no additional cost. Your monthly membership fee allows you to ask as many questions as you want.
How did your animal behavior expert work for you?
I first checked to see if my response from an animal behaviorist JustAnswer expert is legit. One of my experts, Sally G. has been a Therapy Dog/AKC Evaluator/Assistance/Service Dog Trainer and animal behaviorist for 30 years.
I posed her the question of "how do I redirect my very smart standard poodles when they start barking at the lawn crew outside?" In Florida, it is typical to see or hear lawn work seven days a week in my neighborhood.
Positive Ways to Change Behavior
teaching the girls speak and quiet
teaching the girls leave it
Amtek Barker Breaker
Vibration Bark Collar
Sally G included her reasonings and additional tips for each option. She followed up with her responses to make sure that I understood them. Overall, I was impressed with this JustAnswer expert's suggestions.
How did your veterinarian expert work for you?
I wanted to also check and see if the veterinarian response I received from a JustAnswer expert is legit. Another expert I chatted with was DrJohnH. He has almost 500 positive reviews.
I posed him the question, why do my dogs flap their ears in the morning? I have two standard poodles in good health whom I take to the vet regularly and they're on flea/tick etc meds. DrJohnH's response was thorough!
Reasons Dogs May Flap Their Ears
To communicate: Dogs use their ears to express their emotions and intentions. For example, they may raise their ears to show they're alert or interested, or flatten them to indicate fear or submission.
To regulate their body temperature: Dogs don't have sweat glands like humans, so they rely on other methods to cool down. Flapping their ears helps to circulate air and cool their body.
Due to ear infections or allergies: Ear infections or allergies can cause dogs to scratch or shake their ears, leading to flapping.
As a habit or behavior: Some dogs develop a habit of flapping their ears, especially if they find it enjoyable or calming.
DrJohnH also told me "if the dogs are in good health and on flea/tick medication, it's less likely that their ear flapping is due to medical issues. However, if you notice any signs of discomfort or persistent ear flapping, it's always a good idea to check with your vet to rule out any underlying health concerns."
When I explained in more detail that it's only in the morning and it's about a half hour to an hour before my alarm goes off, the JustAnswer expert felt it was strongly possible that my dogs were trying to get my attention in a 'quiet' way to let me know they're ready to start the day.
Trust but Verify
Spoiler alert, I took my dogs to my vet to have their ears checked. They don't have any infections or any issues and they're in good health. My vet also believes they're trying to communicate. Dave and I have since started telling them 'it's still sleep time' and 'shhhhh,' so they've stopped that behavior, which is awesome.
I do want to point out that while JustAnswer is a very helpful resource for pet-related questions and concerns, I would not replace JustAnswer with regular vet visits. Our animal companions need to see the vet regularly in person to make sure they're healthy and happy. Online advice is great for guidance and general information, but it does not replace a hands-on examination or personalized care from my local vet.
Is JustAnswer legit?
In my experience, JustAnswer is legit! I received thorough, detailed responses from the JustAnswer experts regarding my dogs. While I'm sure the quality of responses do vary depending on the expert you are connected with and the subject matter, I was pleased with my results. The information was helpful and essential in my decision making process.
I received my responses from experts within just a few minutes. I had expected it to be longer, so I was impressed by the speed of the responses, as well as the quality of the responses.
JustAnswer is a moneysaver, in my experience, for the sort of questions that I had. For in-person animal behavior training sessions, most people charge $125. And for an annual vet exam, it can be over $100 per dog.
Overall, I recommend JustAnswer for animal lovers because JustAnswer is legit! In my experience, the experts were knowledgeable and thorough, and their responses were actionable. I would not hesitate to use the site in the future for help with animal issues.
What do you think of JustAnswer? Have you tried it? Let me know!
More to See