What's the Best Black Lipstick?
What's the Best Black Lipstick? I get asked this question a lot! The best black lipstick is Urban Decay Vice Lipstick in Perversion. The Urban Decay Vice Lipstick formula is my all-time favorite lipstick formula, as it's comfortable to wear and reasonably priced.
PR sample.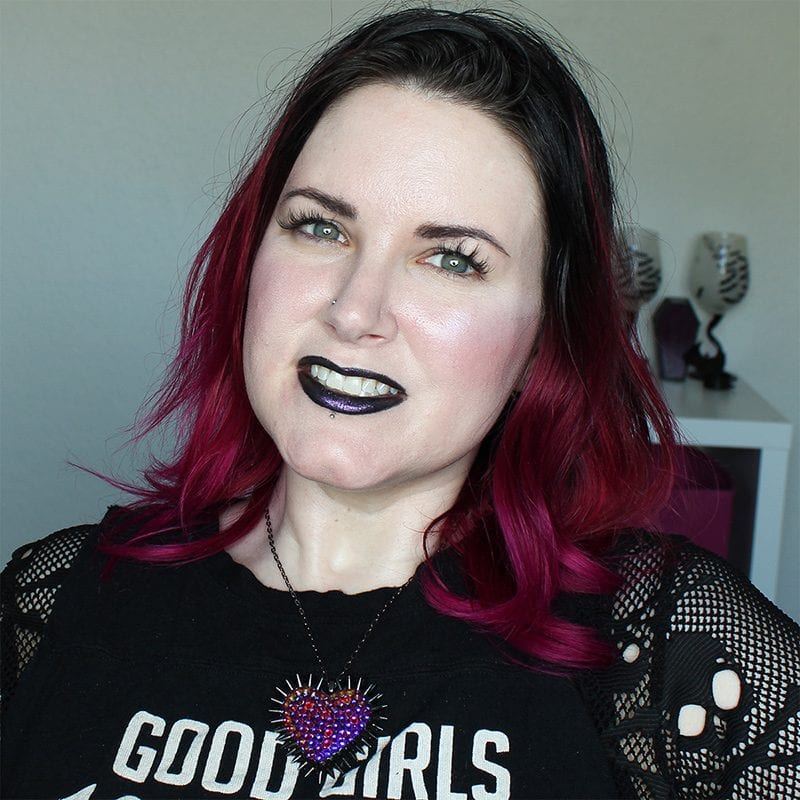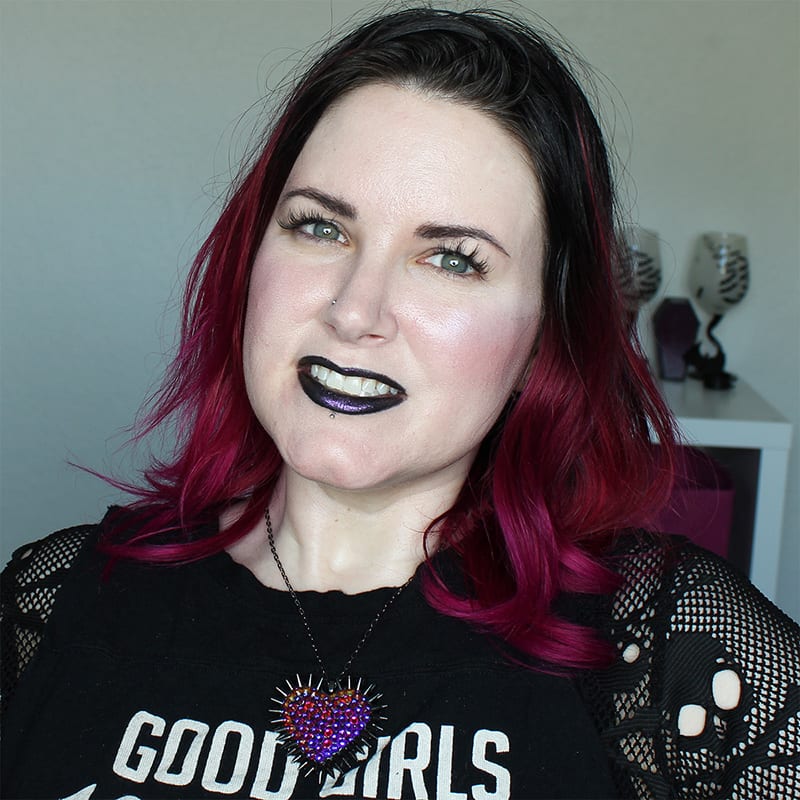 I'm wearing Perversion lipstick with Reverb on top for this photo.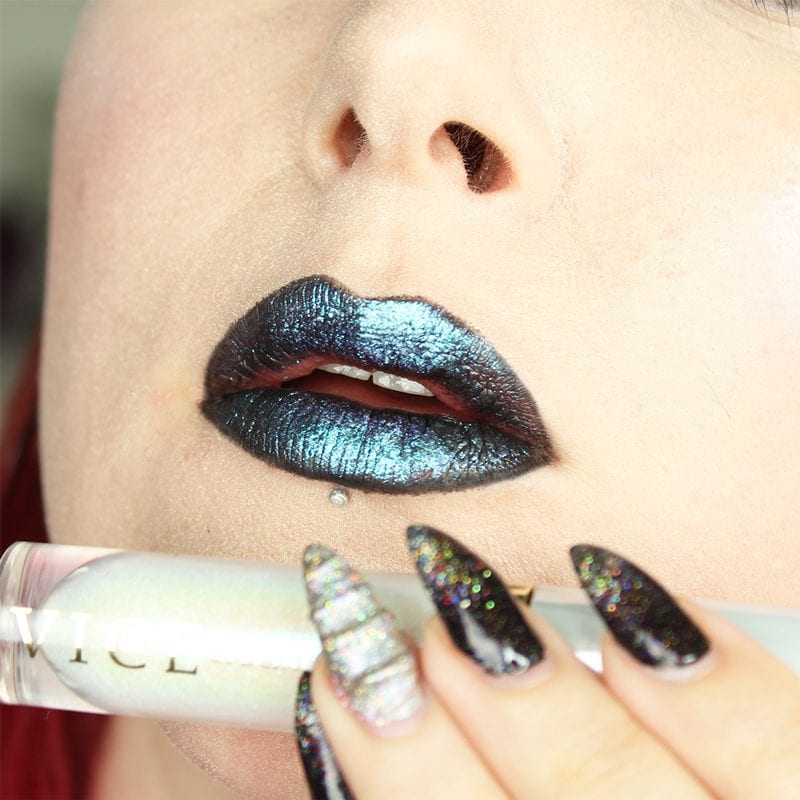 I'm wearing Urban Decay Vice Special Effects Lipstick Topcoat in Ritual and White Lie on top of Perversion Vice lipstick.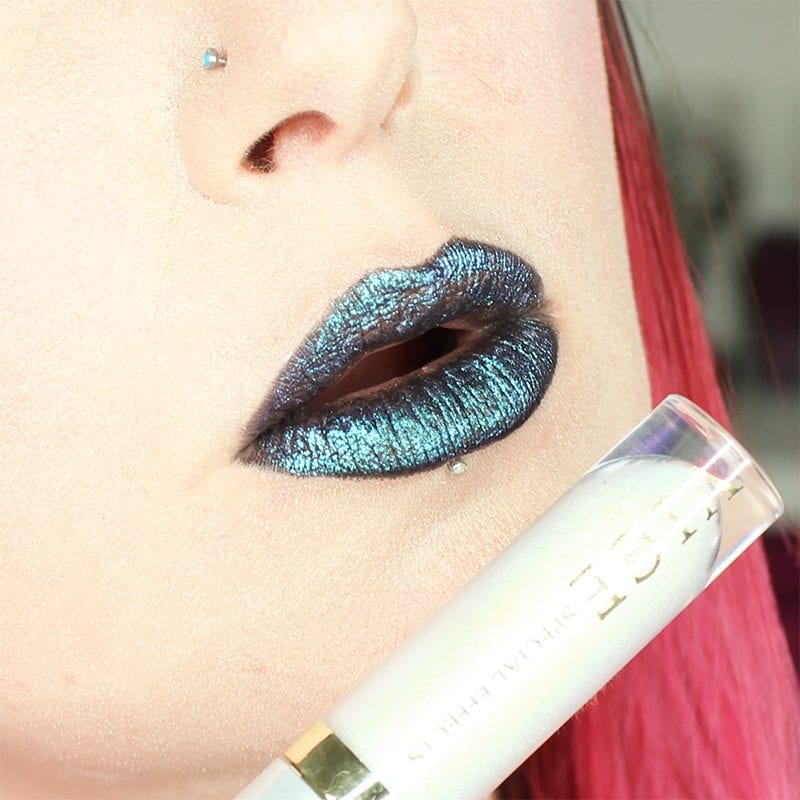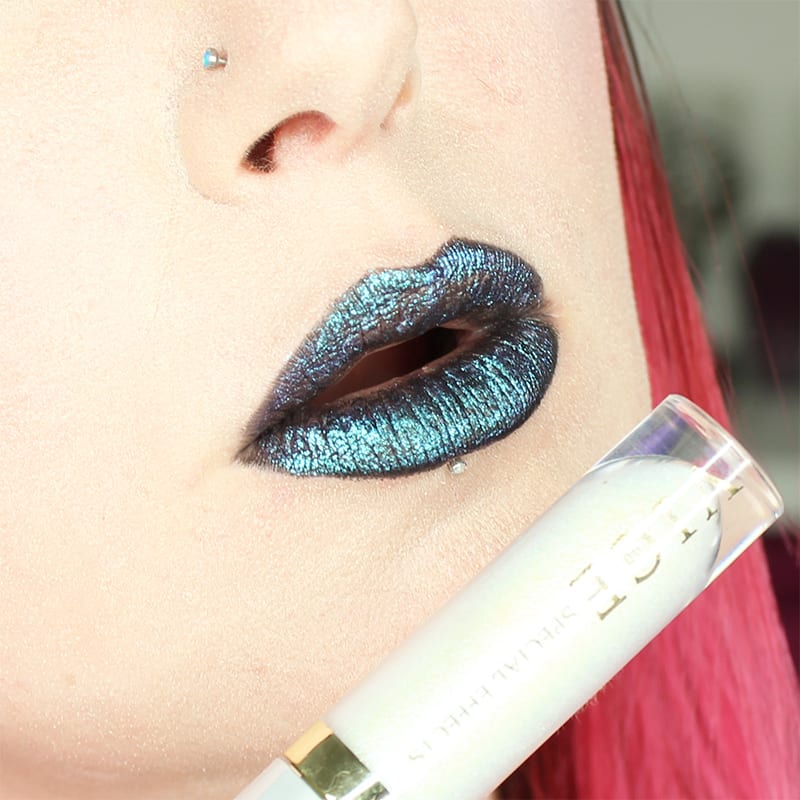 This is Perversion with White Lie on top. See all of the Special Effects Vice Topcoats here!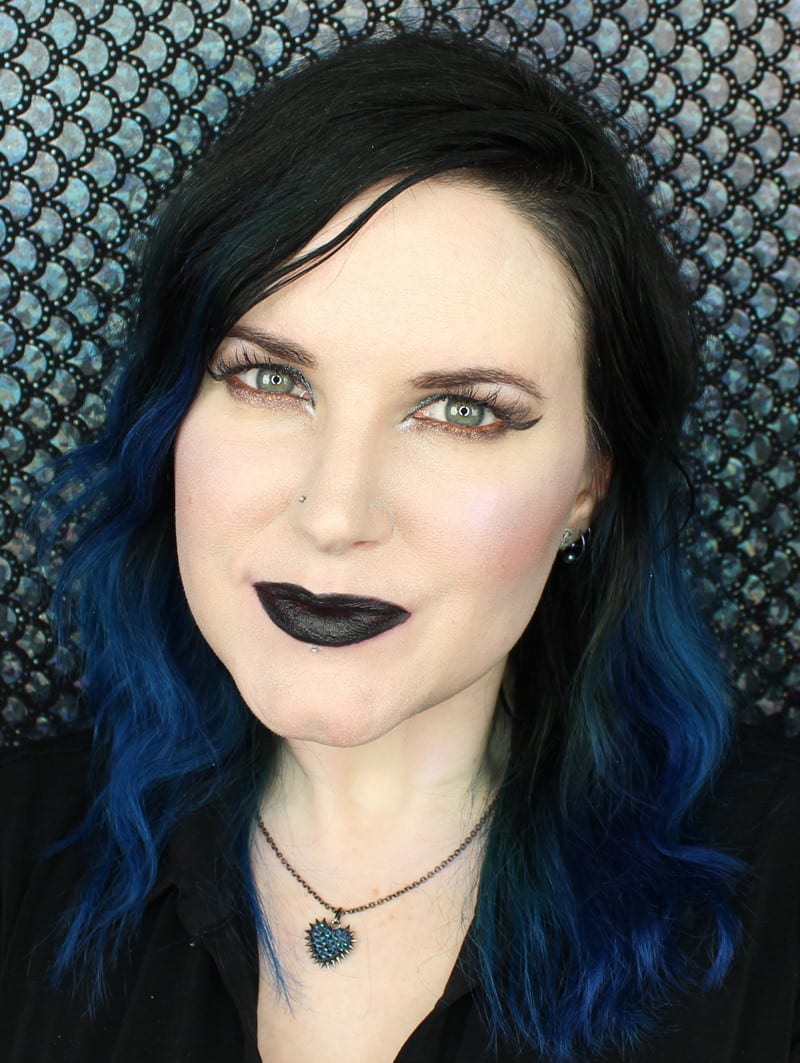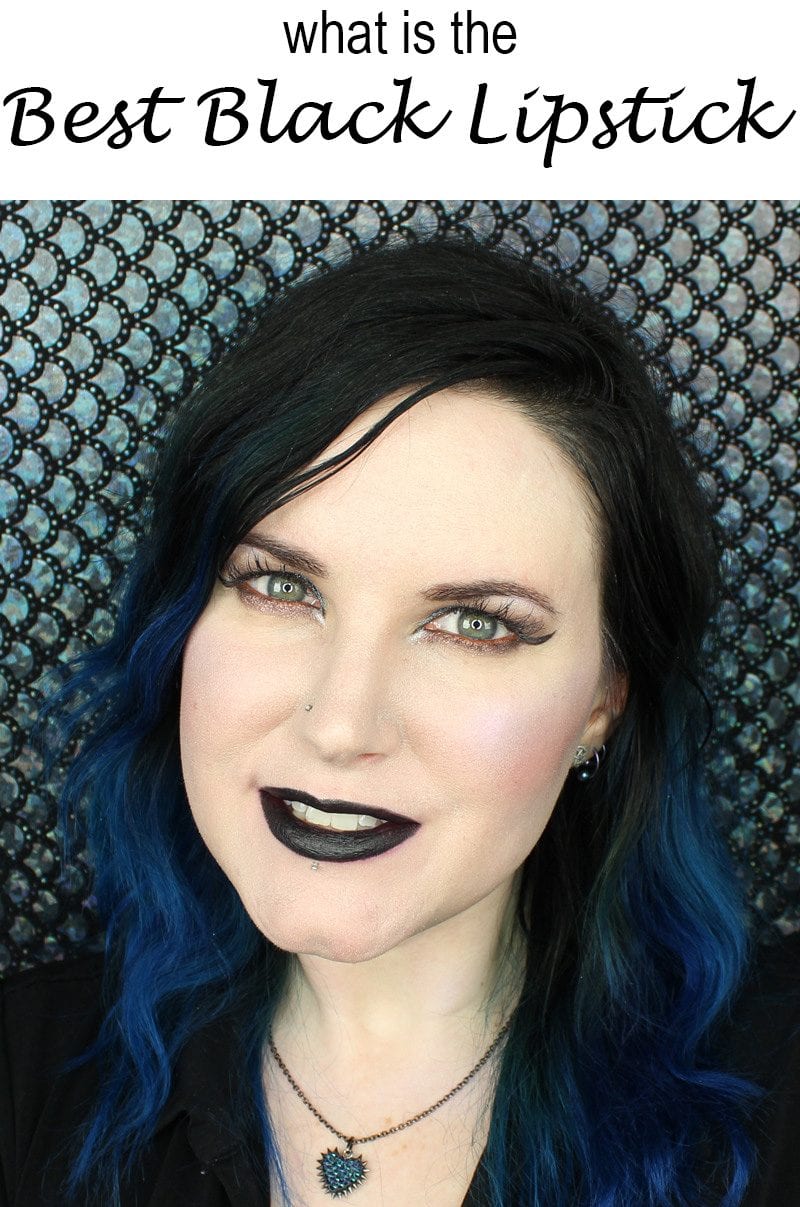 Perversion looks good no matter how you wear it, making it the best black lipstick of all time!
Urban Decay Perversion is richly pigmented, creamy, and easy to apply. Perversion is in the comfort matte formula, so it's truly a comfortable matte to put on your lips. I pair it with the Urban Decay 24/7 lip pencil in Perversion for longer wear. I line an fill in my lips with the pencil, then apply the best black lipstick, Perversion on top. I blot with a tissue. Then I apply another layer of Perversion. If I don't want to touch up at all, I will take a single ply of tissue paper and a fluffy brush to apply some loose setting powder on top of my lips through the tissue paper (see this and other makeup tricks in my 34 best makeup hacks guide).
Seriously, if I had to pick only one black lipstick to wear for the rest of my life, it would be Urban Decay Vice Lipstick in Perversion. It's truly the best black lipstick due to its comfortable formula, nice pigmentation, and how it wears. You can't go wrong with a Vice Lipstick!
What do you think of the best black lipstick Perversion? Let me know below!