What We Do in the Shadows Nadja Inspired Makeup
Hey friends, it's been a minute. Today I wanted to share my What We Do in the Shadows Nadja Inspired Makeup with you. I haven't been playing much with makeup recently because I've been studying hard for my Google AdWords Search Certification, as well as looking for a job. I finally passed my Google AdWords Search Certification (yay!), but I'm still job hunting. I'm primarily looking for a QA Specialist position, but I'm open to Online Community Management and Writing opportunities.
I haven't exactly been in the mood to play with makeup because of everything going on in my personal life and the world. Between getting a divorce, job hunting, and working to pass my certification, I've been swamped.
As I mentioned, this look is inspired by Nadja from What We Do in the Shadows. It is not her exact look, but my interpretation.
Nadja Inspired Makeup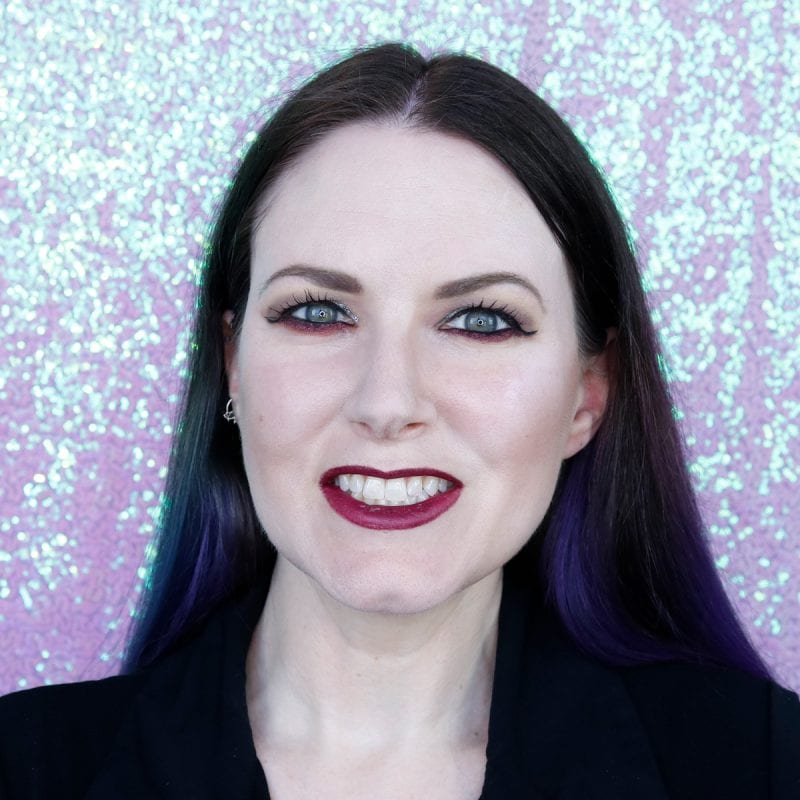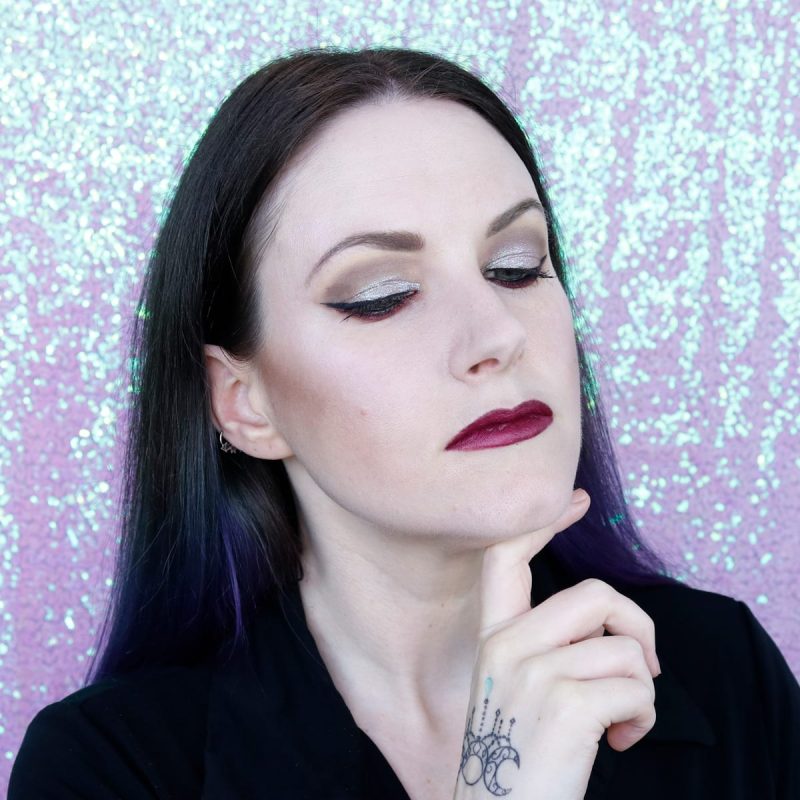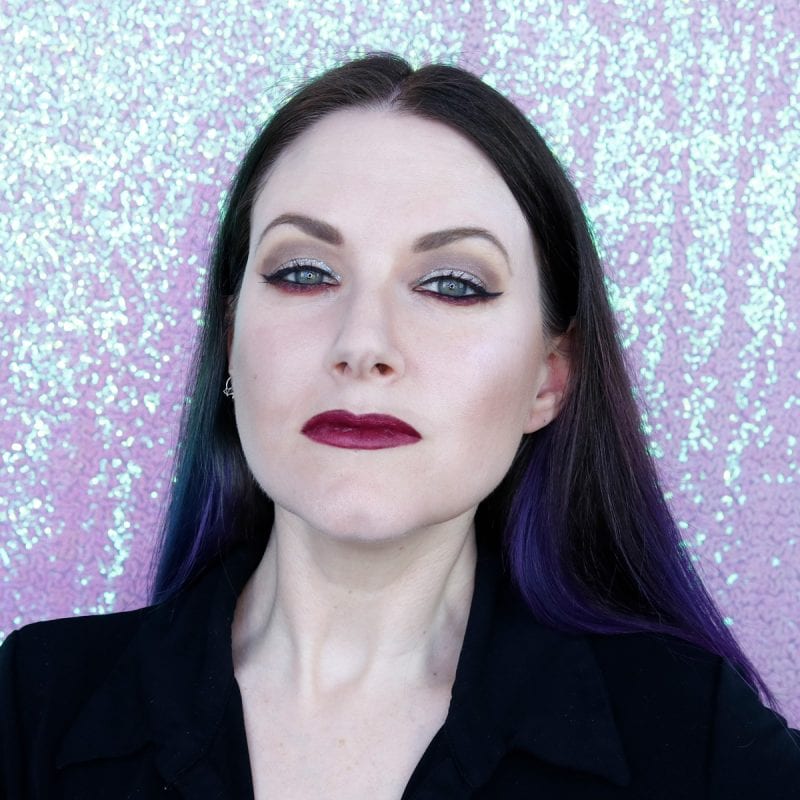 Eyes
TheBalm Put a Lid On It Eye Primer
Black Moon Cosmetics Orb of Light Palette
Black Moon Cosmetics Full Metal Palette
Kristen Leigh Glimmer Gel in Hypnotic (save 15% with code PHYRRA)
TheBalm Schwing Black Matte Liquid Liner
Milani Cosmetics After Dark Pencil
Eyeko Lash Alert Mascara
Urban Decay Brow Blade in Blackout
Face
Milk Makeup Hydro Grip Primer
Milk Makeup Flex Foundation Stick in Porcelain
Nyx Cosmetics Sweet Cheeks Glow in So Taupe contour
Black Moon Cosmetics Jellyfish highlight
Fenty Beauty Pro Filt'r Powder in Lavender
Lips
Melt Cosmetics Santeria lip pencil
Necromancy Cosmetica lipstick in Sacramental
I honestly cannot wait for the next What We Do in the Shadows tv episode. It makes me laugh so hard.
Makeup Musings
The Black Moon Cosmetics Orb of Light Palette has become my go-to palette for neutral and gothic looks. I know originally I said I didn't really see it as a gothic palette in my Orb of Light Palette Review, but I reach for it more and more these days.
The shade New works to set my eyeshadow primer even if it is darker than I prefer. The shade Cold is PERFECT for a light contour crease shade or as a light wash of color to make my blue-green eyes pop. Black is excellent for lining the eyes, smoking out some liner, or deepening any other color. Wolf is a nice shade for deepening the crease. I still find I get my best results with this palette if I use fluffy brushes and a lighter hand. I'm still prone towards being heavy handed.
The Kristen Leigh Glimmer Gels are great for adding iridescence to your eyes or face. I just tapped a tiny bit of Hypnotic onto my lid for a subtle blueish shift. I love that they have a 2 year shelf life.
While you know that I love my Milk Makeup products, I was recently informed that they have not been treating their Black employees well. I was shocked about this because I was under the impression that they were a diverse company and owned by a person of color. I haven't yet had time to look into what the full accusations were and what, if any, actions Milk Makeup have taken to rectify the situation. (Here's what I've been able to find on the topic)
I've also had people tell me that Fenty Beauty is problematic and I need to look into that as well. So while I love their Lavender powder and how finely milled it is, I know there are other brands who make lavender finishing powders.
I love theBalm's Schwing Black Matte Liquid Liner, but if your eyes are watery at all, it will smear. I need to find a matte black liquid liner that doesn't make my eyes burn and doesn't budge at all on hooded eyes. The struggle is real! If only this was waterproof and smudge proof!
I've been searching for the best mascara for my lashes that will help them hold a curl without flaking or smearing on my face. So far, Eyeko Lash Alert Mascara has done well! I love it. I miss my lash lifts something fierce, but I am still only leaving my home for medical necessities and supplies.
The Melt Cosmetics Santeria lip pencil is my perfect dark burgundy wine pencil. At some point I should do a post on my top 5 lip liner colors. Santeria and Ambrosia from Melt are 2 of my most used shades.
Necromancy Cosmetica's Sacramental is my favorite burgundy wine lipstick! It's also my favorite lip color by Necromancy Cosmetica. They are an amazing indie vegan lipstick brand from Puerto Rico.
You already know I adore the Nyx Sweet Cheeks Glow blush in So Taupe. I wear it so often you're probably sick of seeing it. It does a great job of making me feel like I have amazing cheekbones.
Black Moon Cosmetics makes my favorite highlighters. Their formula is PERFECT for that lit-from-within ethereal glow that I crave. See why I call them the best gothic highlighters and swatches of every color I own.
I've missed talking about makeup with you. I hope you enjoyed my What We Do in the Shadows Nadja Inspired Makeup and my makeup musings. How have you been recently?