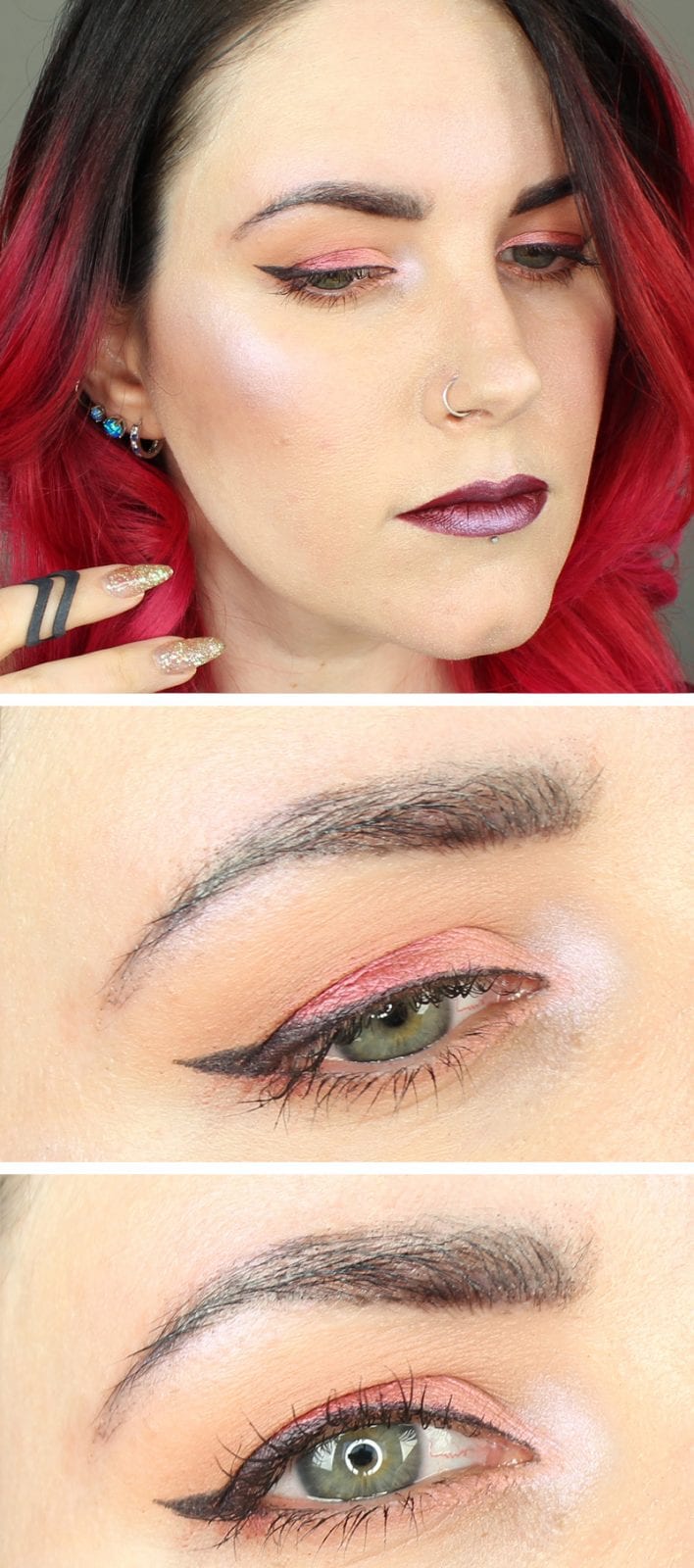 Valentine's Day Date Look
I wanted to share my Valentine's Day Date Look. We celebrated Valentine's Day on Friday and this is the makeup look I wore out. Also, new hair! I'll have a separate post about that.
Pr + purchased by me.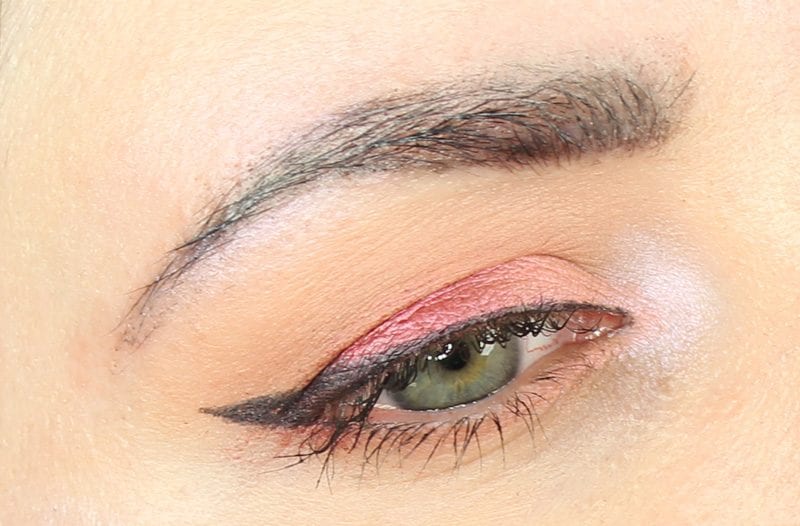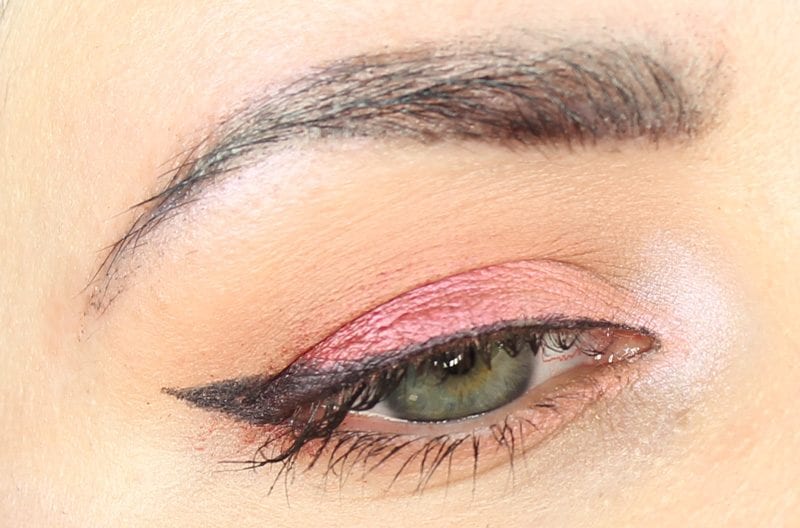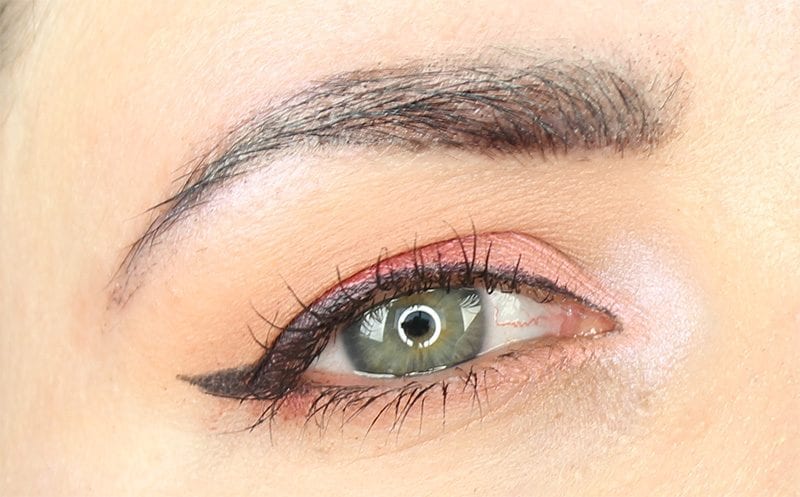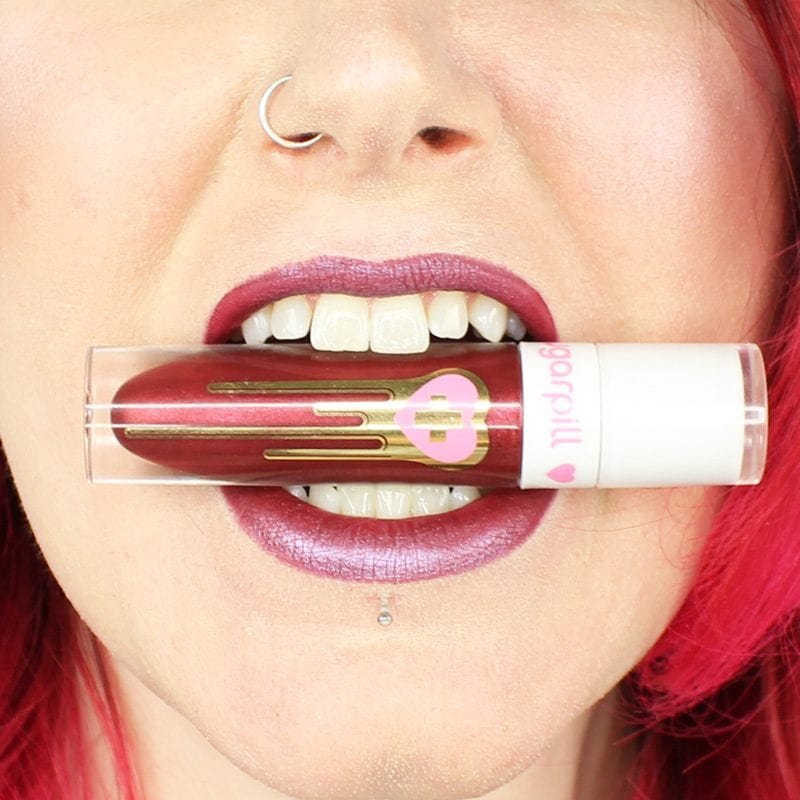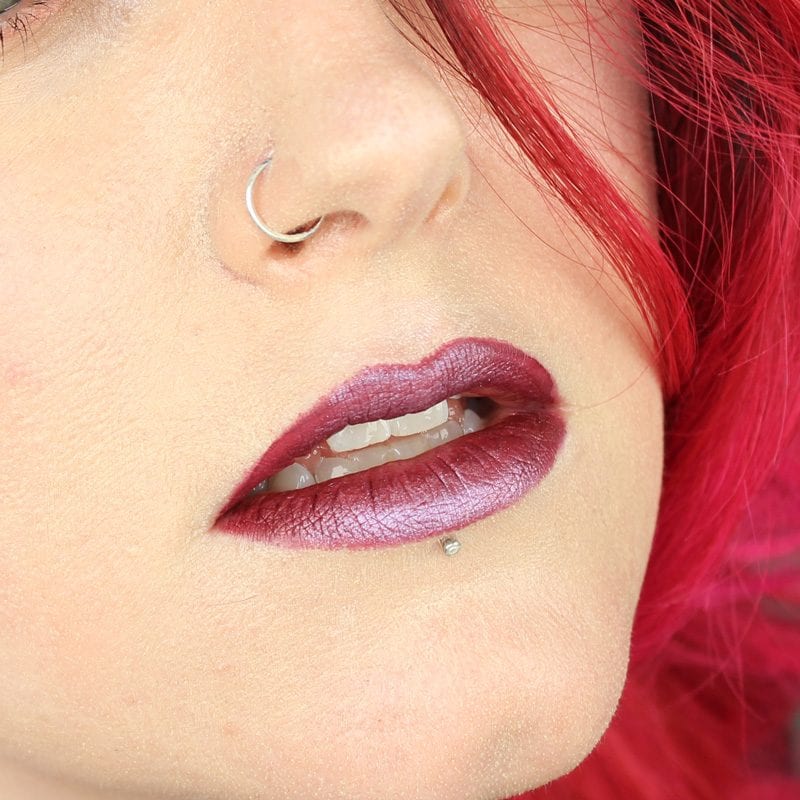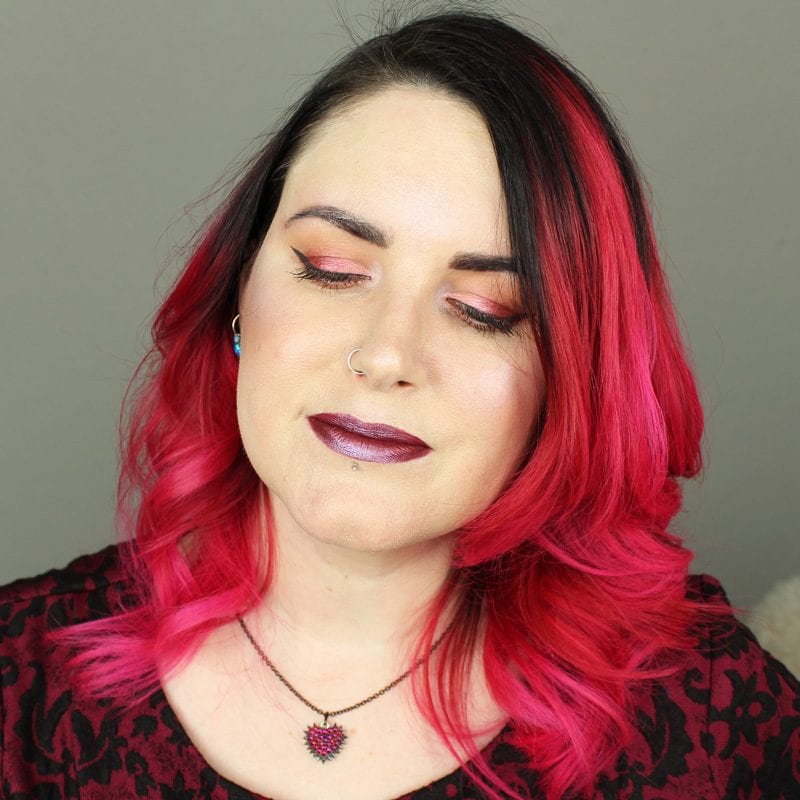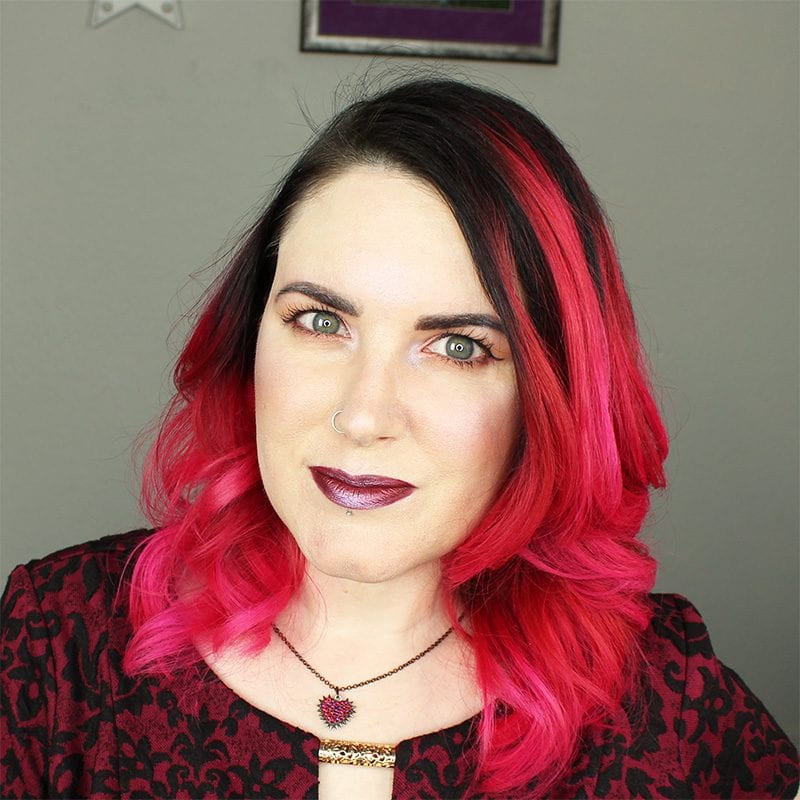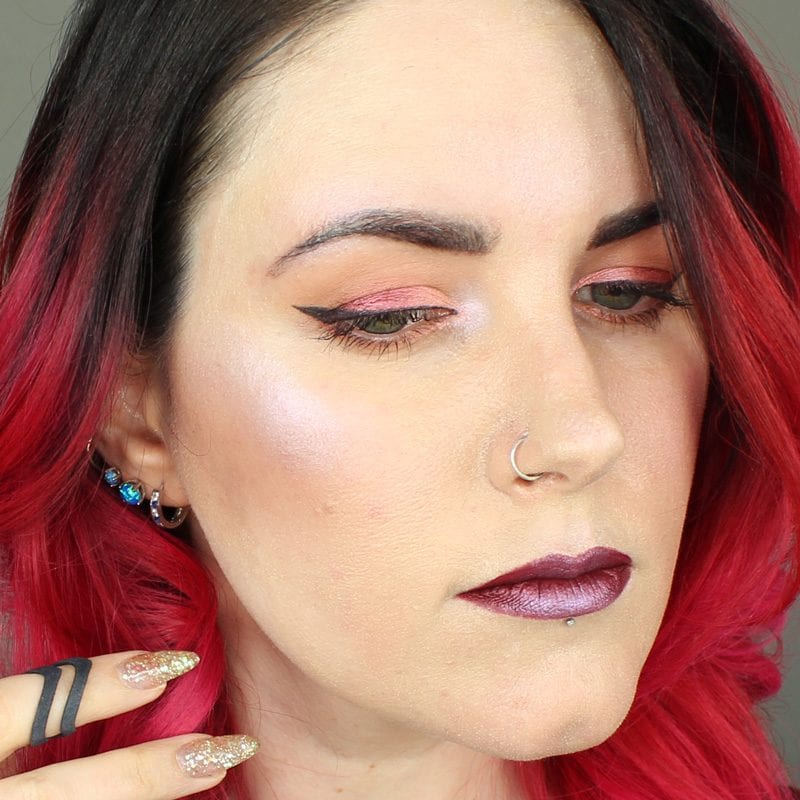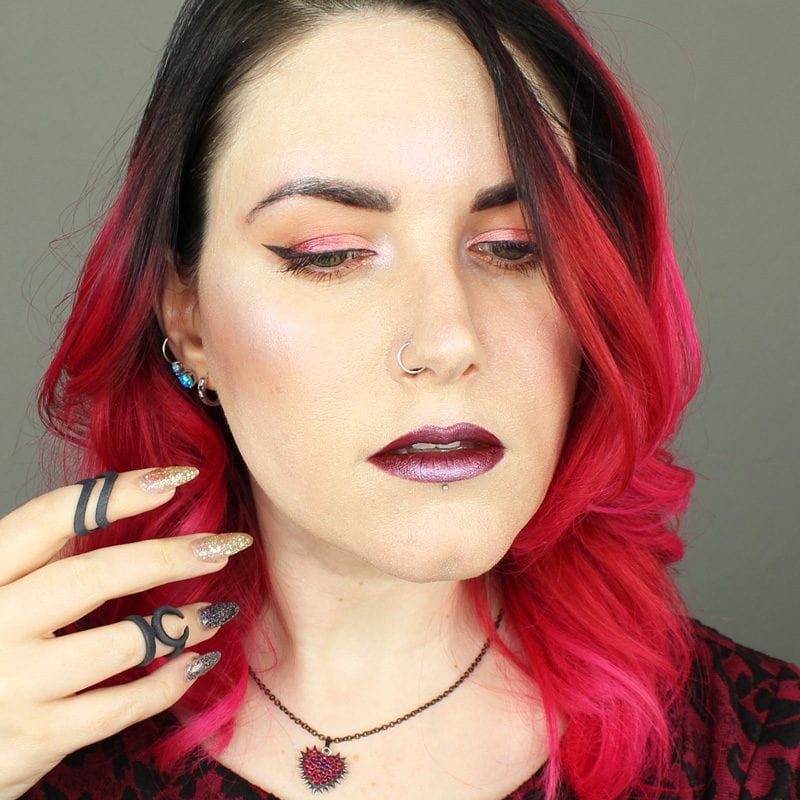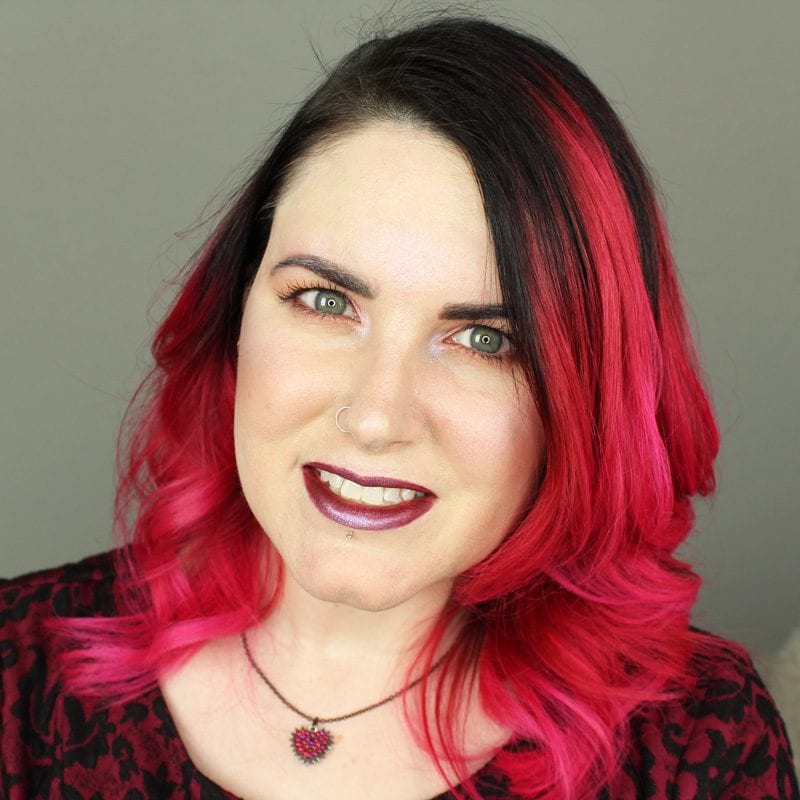 Outfit | Bunny Paige Micro Spiked Heart Volcano | Rogue & Wolf Rings | Alyx Burgundy Jacquard Dress | Black Mary Jane Heels | Betsey Johnson Black Rose Clutch (this is the most similar clutch I could find)
Eyes
Beauty Bakerie Pancake – primer
Violet Voss Confession (Drenched Metal palette) – inner lid, inner lower lid
Violet Voss Forbidden (Drenched Metal palette) – outer lid
Violet Voss Secret (Drenched Metal palette) – crease and lower lid
Kat Von D Tattoo Liner – upper lash line
Makeup Geek Celestial – highlight at inner corner of eyes & under brows
Urban Decay Perversion Mascara
Face
FOM Facial Enhancer in Light
Physicians Formula Murumuru Butter Blush in Plum Rose
Lunatick Cosmetic Labs Contour Palette – contour cheeks
Makeup Geek Celestial – highlight
Lips
Urban Decay 24/7 Pencil in Hex
Sugarpill Liquid Lipstick in Strange Love
Makeup Geek Celestial – center of lips
I only recently fell in love with the Violet Voss Drenched Metal palette. I bought it up last  year from the Makeup Show New York. I swatched it and was like, eh, these colors are pretty but not mind blowing. When I recently did makeup on my friend Judi, I fell in love with them. They blend together very easily. They're not as pigmented as I like but I think that quality is what makes them so easy to build up and blend. That's why I decided to use them to create my look on Friday.
My Drenched Metal eyeshadow look was quick and easy to put together. I put Confession on the inner lid and inner v. Then I added Forbidden to the outer lid. I used Secret as my transition / crease color and along the lower lid. I lined my eyes very thinly with the Kat Von D Tattoo Liner and thickened it at the outer corner. With my eyes open and looking into the mirror, I added a small flick, then filled it in. I dabbed a bit of highlighter at the inner corner and under the outer brow. That was it!
Of course I love the lips. Hex pencil is one of my all-time favorite Urban Decay pencils and when I pair it with Strange Love it's perfection. I get a deep lip without being so dark that it's hard to discern the shade. And popping on Celestial makes it fun.
Makeup Geek Celestial is going strong as my most used highlighter. I wear it daily. I think it's gorgeous all over the face, to highlight the eyes, and of course on the lips. It's hard to beat!
What are you planning to wear for your Valentine's Day Date Look? Or did you already go out for Valentine's Day? Or maybe you're planning to stay in? Let me know!
More to See