Urban Decay Makeup Brushes on Hautelook
I wanted to let you know that today Urban Decay Makeup Brushes on Hautelook are available and on sale. Many of you ask about makeup brushes to buy and I highly recommend Urban Decay's. They're 100% vegan synthetic brushes. You can check out my in-depth Urban Decay Pro Makeup Brushes review.
You can see all the Urban Decay products for sale on Hautelook.
While I've never had issues ordering makeup brushes from Hautelook, I have had issues where they don't properly pack delicate things (like Illamasqua blushes) and they broke, which is essentially why I stopped ordering anything from Hautelook that was vaguely fragile. I wanted to make you aware of that issue.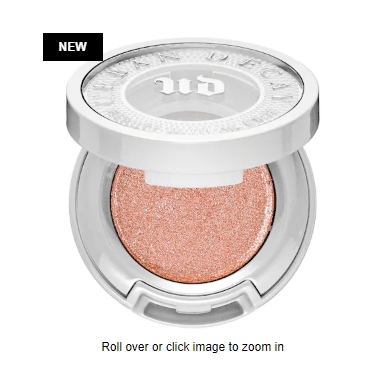 Also, unrelated, but when I was browsing Sephora's website I saw that there's a new Urban Decay Moondust eyeshadow named Starlight. I ordered it and will do a look with it once it arrives. I did not see it offered at Ulta.
I did shoot a wear test video on the new Urban Decay Stay Naked Foundation in 10NN and Stay Naked Correcting Concealer in 10NN, but I need to shoot another one with a different application technique. I did not get good results with this foundation, but the concealer worked very well for me. The foundation shade 10NN worked on my face initially, but as it separated throughout the day, it emphasized pores and texture and let my surface redness from rosacea creep through. I'll be trying it with 2 more primers to see if any make a difference for me.
What products do you hope Urban Decay releases this year? I'm honestly hoping for either smaller edited palettes like the Born to Run mini palettes or Aphrodisiac. I want duochromes with beautiful mattes and cool tones. I'm so over orange and brown.
Last Updated on