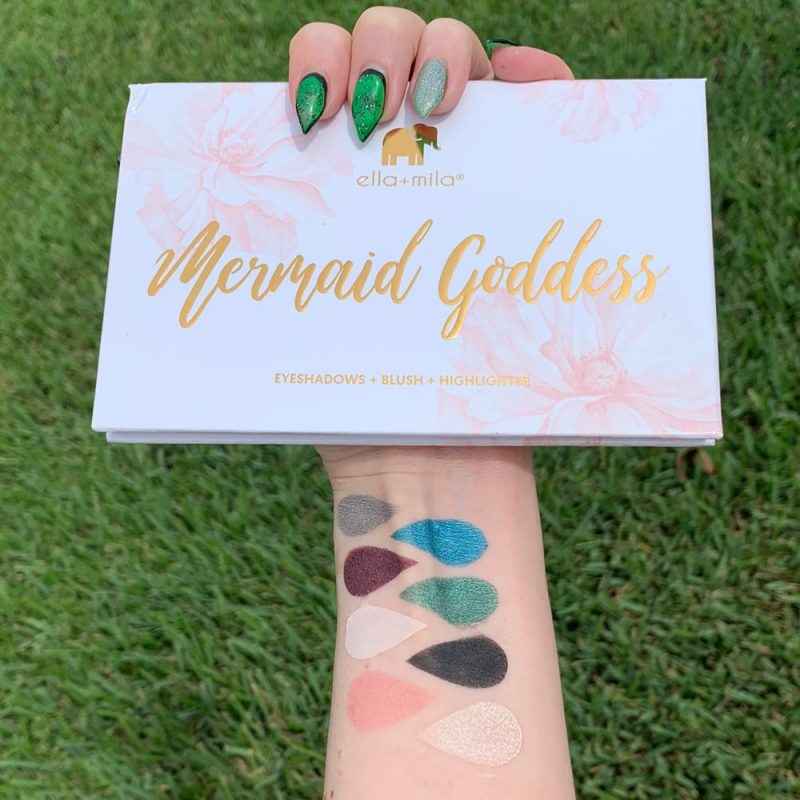 Elle + Mila Mermaid Goddess Palette
Want to see what a mermaid palette designed by me would look like? Today I'm excited to be sharing the Elle + Mila Mermaid Goddess Palette with you! I love it when I have a 100% vegan eyeshadow palette to share with you, especially when it has purple and teal!
Purchased by me.
Elle + Mila Mermaid Goddess Palette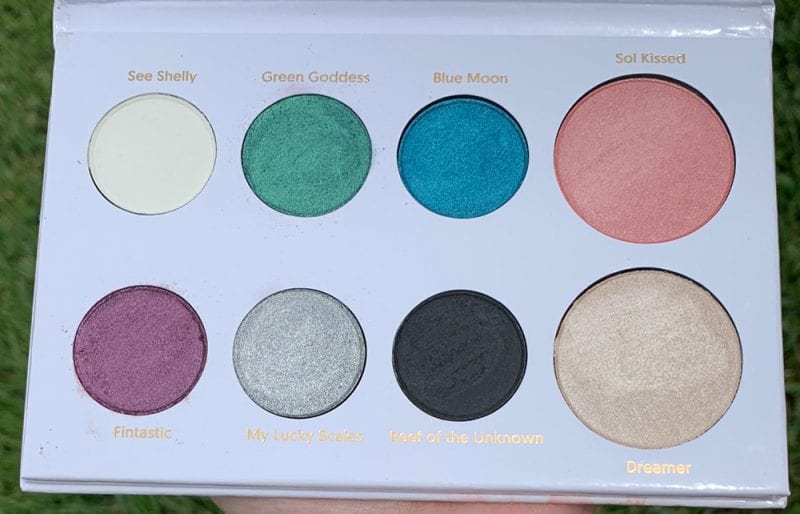 Mermaid Goddess Palette Swatches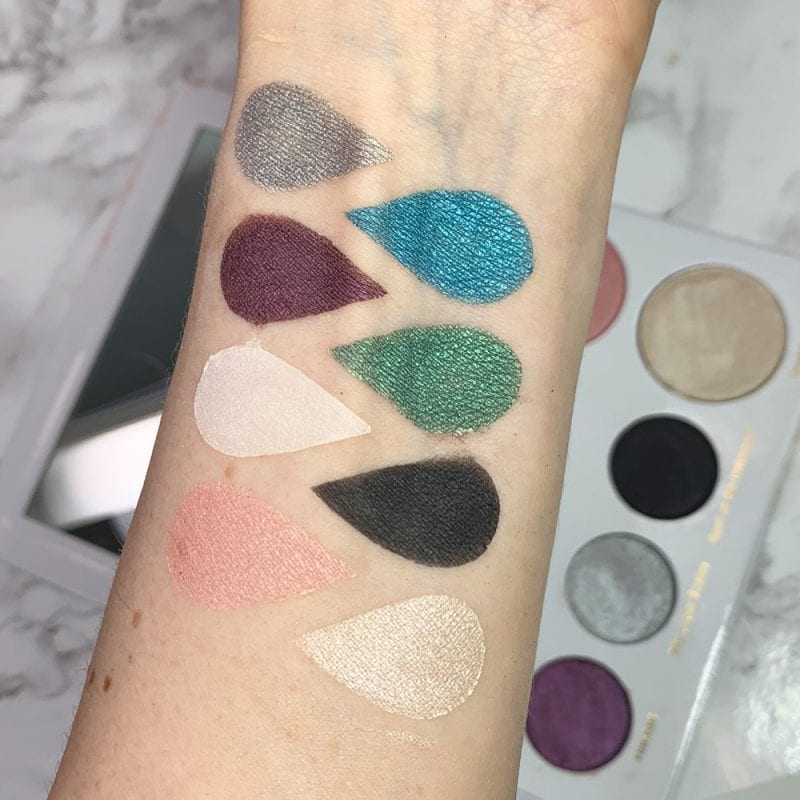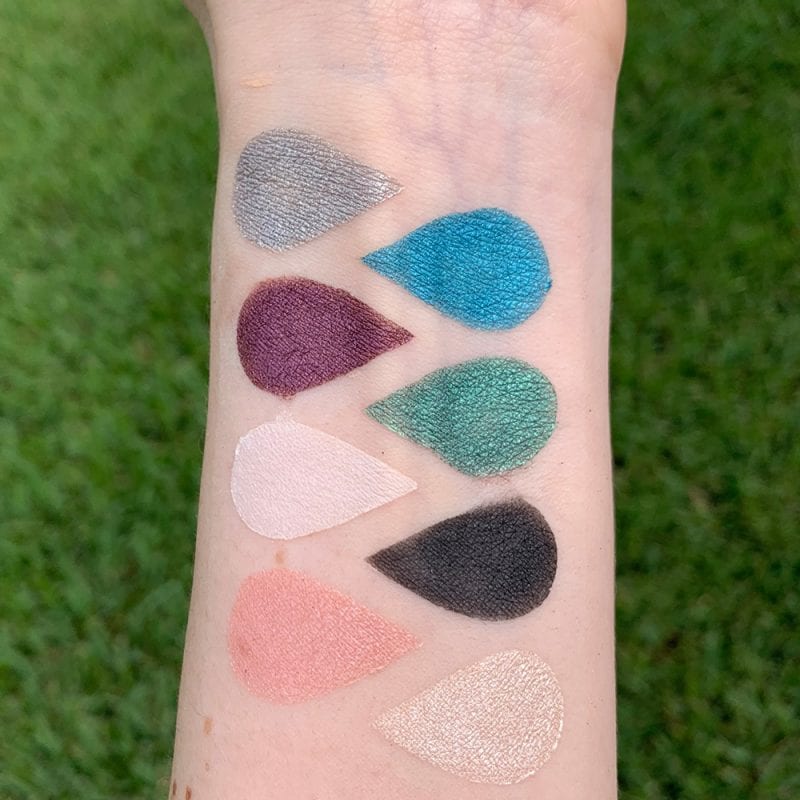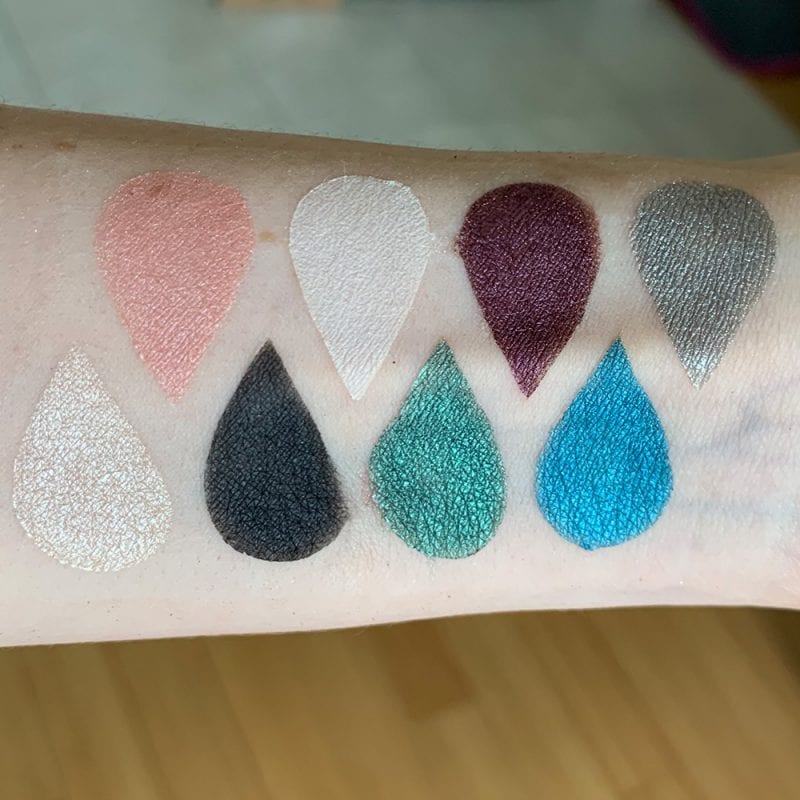 Row 1 – Sol Kissed, See Shelly, Fintastic, My Lucky Scales
Row 2 – Dreamer, Reef of the Unknown, Green Goddess, Blue Moon
See Shelly – white waves matte
Green Goddess – teal-green shimmer
Blue Moon – ocean blue shimmer
Fintastic – shimmery plum
My Lucky Scales – silver shimmer
Reef of the Unknown – jet dark grey matte
Dreamer – sandy beige shimmer (highlighter)
Sol Kissed – salmon pink (blush)
Elle + Mila Mermaid Goddess Palette Thoughts
The moment I saw the Elle + Mila Mermaid Goddess Palette advertised, I knew I had to have it because it looks like a palette I could have designed myself! I love the mix of colors in it! I love that it contains a bright caribbean blue, a green, a plum, a silver and a black and white because these are all colors I wear and adore. I also associate them with mermaids. The highlighter and blush are flattering on my skintone too.
I was happy to see that the Mermaid Goddess Palette is 100% vegan. They are cruelty-free and made in the USA too. This is an excellent size for travel as well. It's one of the few 'all in one' palettes that I own that contains eyeshadow, blush and highlighter that I can actually wear on my fair skin. Usually the highlighters are too dark and the blushes are hit or miss. I'm so glad that this one is different!
Elle + Mila did a great job with creating this palette. I have a few other ones upcoming from them to share with you. What do you think of the Mermaid Goddess?
You can buy the Mermaid Goddess for yourself at Elle + Mila.