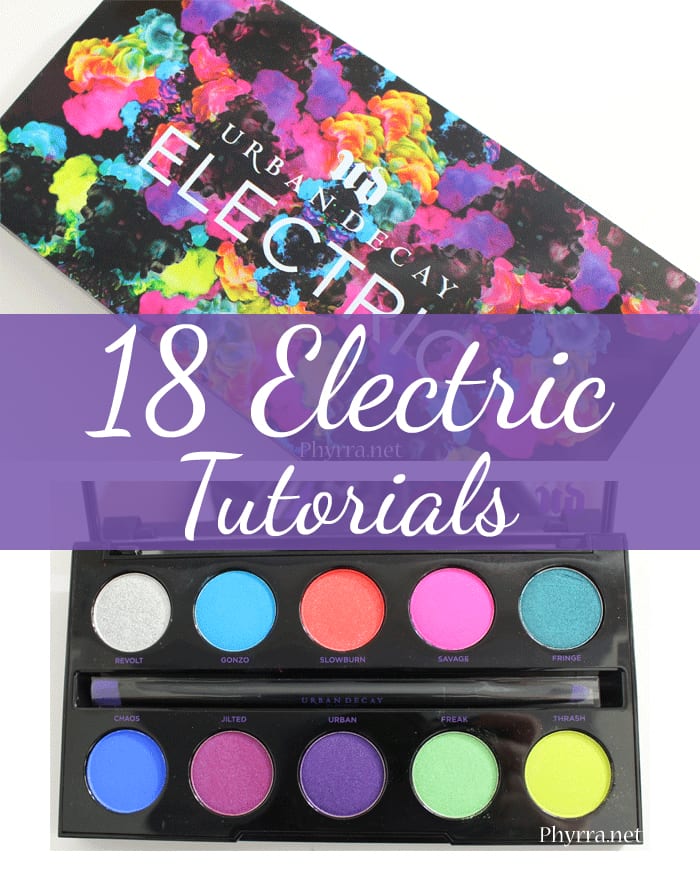 I wanted to share some Urban Decay Electric Palette Love. I've rounded up some great looks and tutorials for you from a variety of bloggers. I've included my own looks with the palette, too. There are 18 tutorials and a few looks as well! You can catch my review of the Electric Palette here.
You'll love the new Urban Decay Distortion Palette!
Urban Decay Electric Palette Love
Where to Buy
Urban Decay, Nordstrom, Macys, Sephora, Ulta
Citizens of Beauty
Vintage or Tacky
xSparkage
Blushing Noir
Dulce Candy
From Head to Toe
Honeygirl's World
Chrisspy
Keiko Lynn
Taneja's Bride
Phyrra
I hope you're inspired to embrace some color! Remember, it's just makeup. So if you don't like how it turns out you can always wipe it off and start again. Be bold, experiment and have fun!
Don't forget, the new Urban Decay Summer 2015 collection just launched at Urban Decay's website and it will be launching soon at other places like Nordstrom, Sephora and Ulta. If you haven't already, please be sure to check out my looks and reviews on Summer Nights Eyeshadows, Afterglow Blushes and Revolution Lipglosses! You can also tell me if you love or hate the new Eyeshadow Primer Potion packaging.
Looking for more? Check out
Have any bright tutorials to share with me? Let me know below!
Follow Phyrra on Pinterest, Youtube, Instagram, and BlogLovin'.
Last Updated on