Urban Decay Distortion Palette
Today I'm thrilled to be sharing the new Urban Decay Distortion Palette with you. Urban Decay sent me this palette yesterday and it arrived late in the evening, so I didn't have a whole lot of time to play with it. I shot 3 eyeshadow look demos with Distortion. I also swatched the palette and created comparison swatches with the Kat Von D Alchemist palette. Urban Decay is, of course, a cruelty free makeup brand.
Price
$48 for 15 eyeshadows .06 oz each
Where to Buy
Sephora
Urban Decay Distortion Palette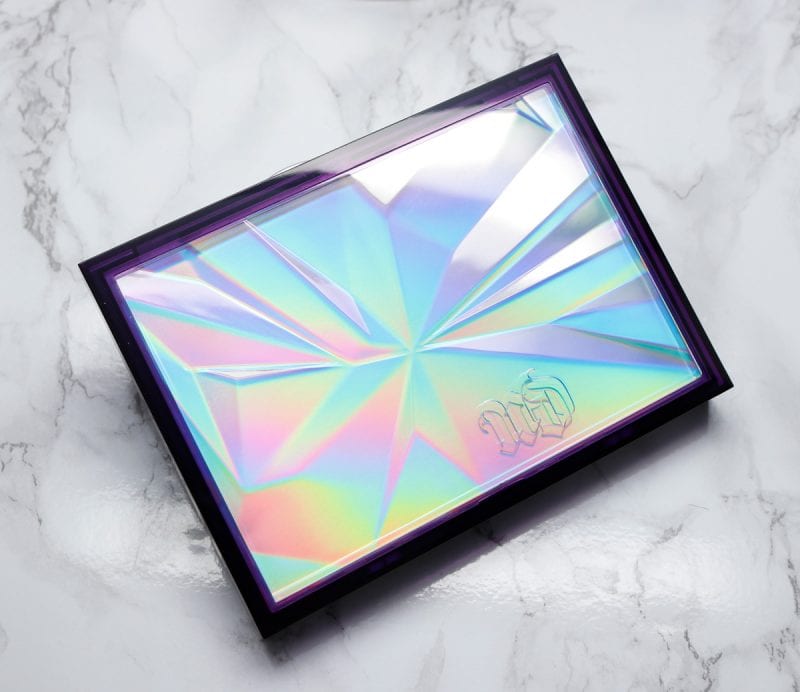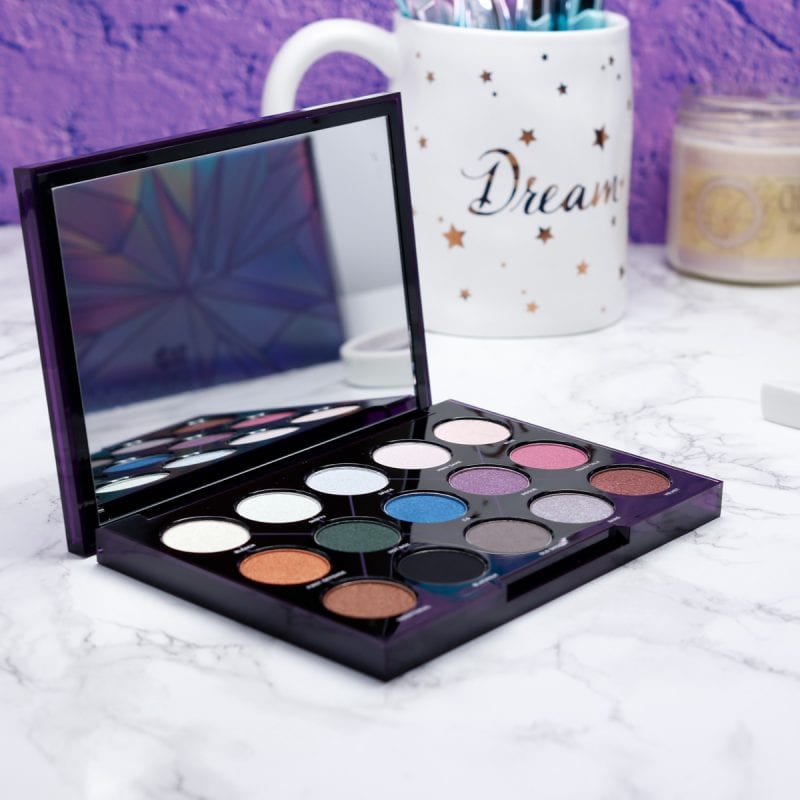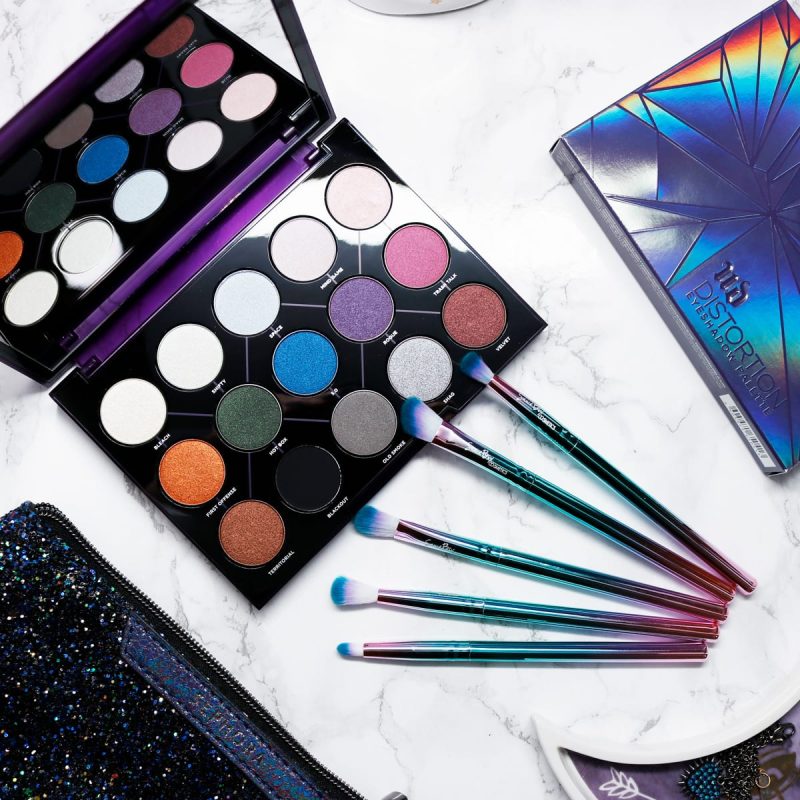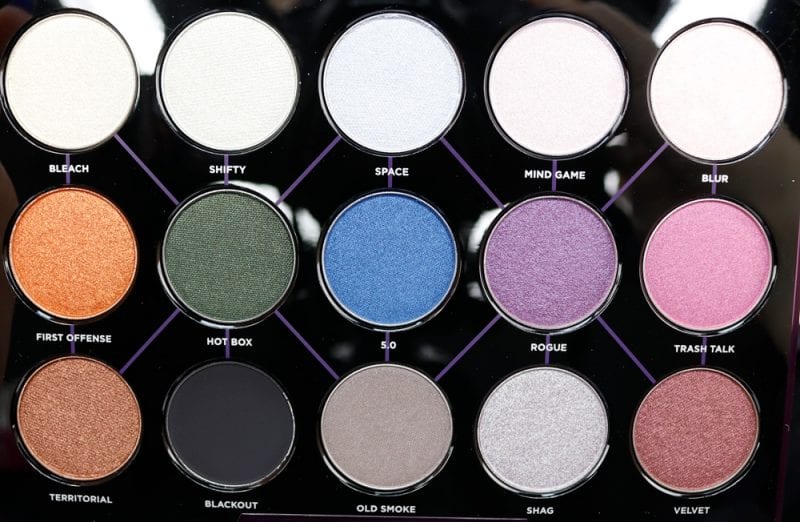 Urban Decay Distortion Palette Swatches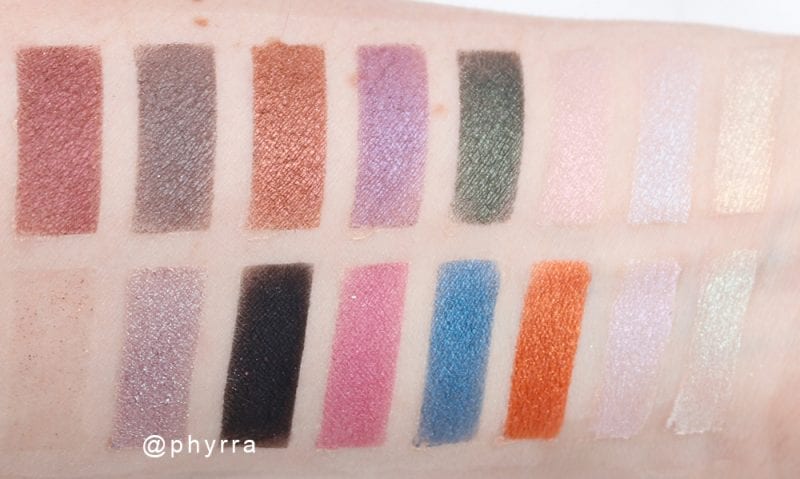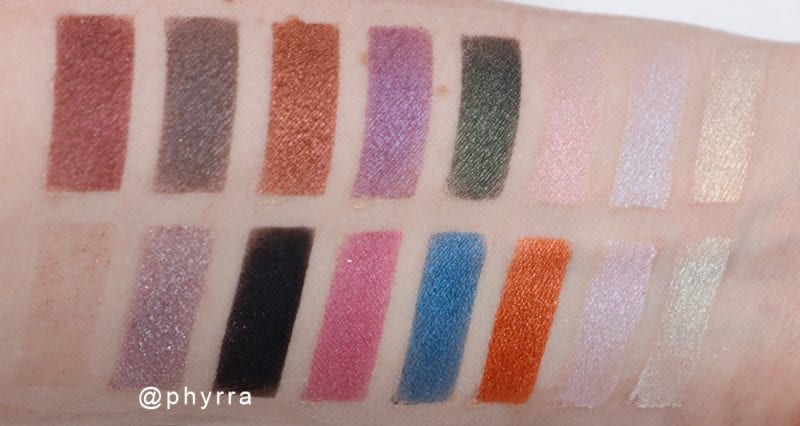 Row 1 – Velvet, Old Smoke, Territorial, Rogue, Hot Box, Blur, Space, Bleach
Row 2 – Shag, Blackout, Trash Talk, 5.0, First Offense, Mind Game, Shifty
Urban Decay Distortion Palette vs Kat Von D Alchemist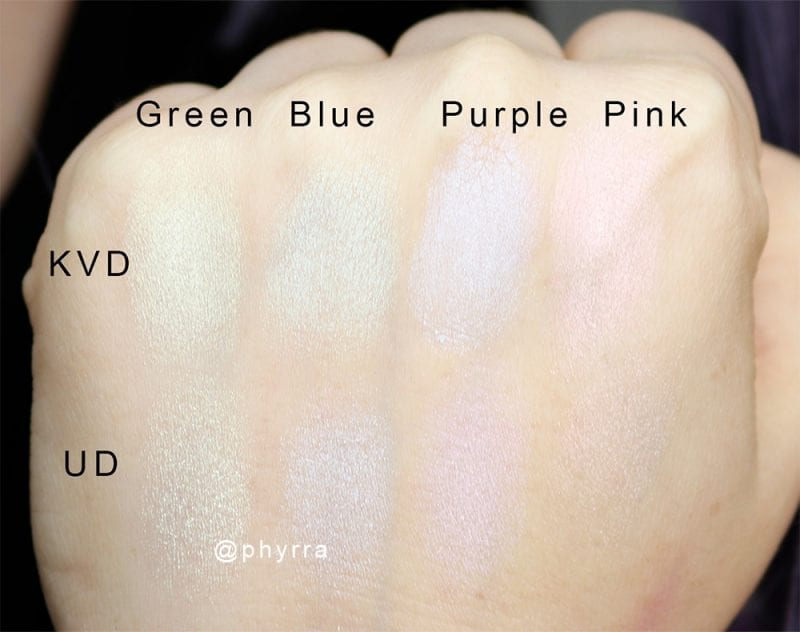 Urban Decay Distortion Palette Demo Look 1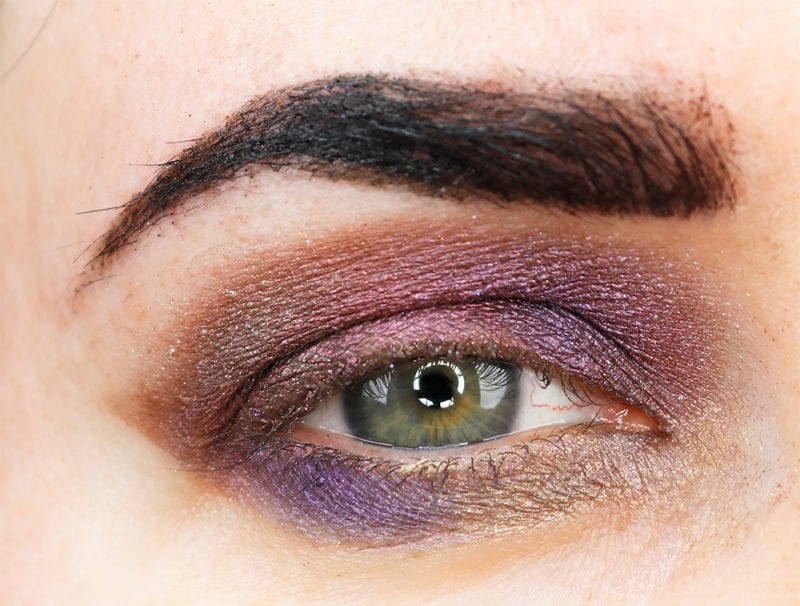 I used Blackout all over as a base shade. On the upper lid I applied Velvet on top of Blackout and blended it out. From the outer lid going clockwise I applied Shifty (green), Blur (pink), Space (blue), Bleach (gold), and Mind Game (purple).
Urban Decay Distortion Palette Demo Look 2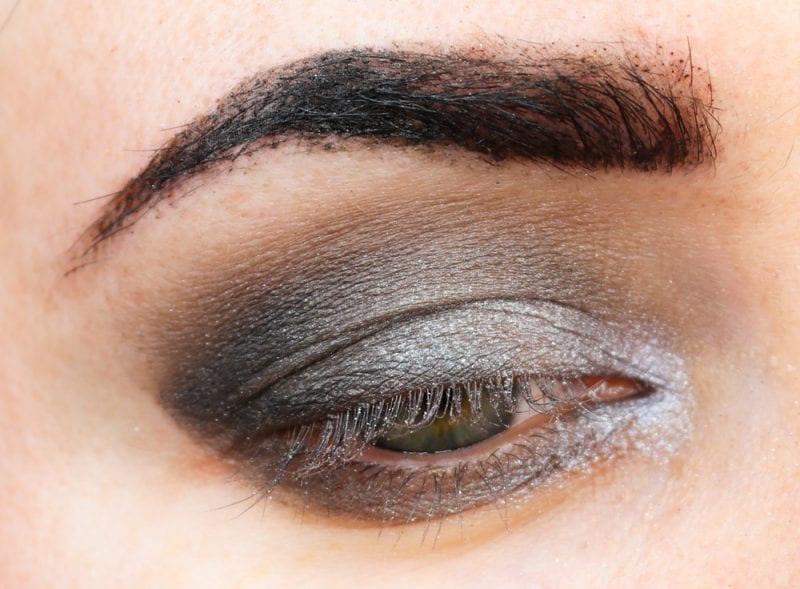 I used Blackout to line the upper lash line and in the outer v. I applied Old Smoke all over to create a smoky grey shade. I put Shag on the lid and then highlighted at the inner corner with Space.
Urban Decay Distortion Palette Look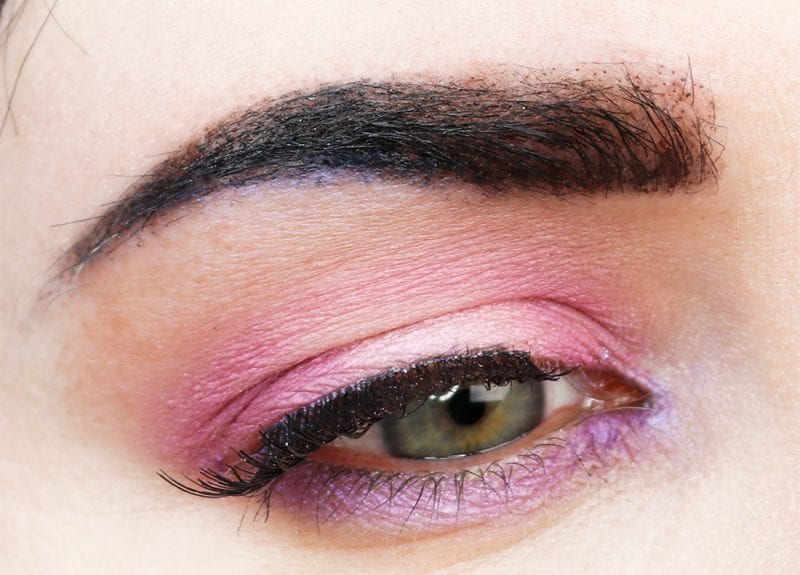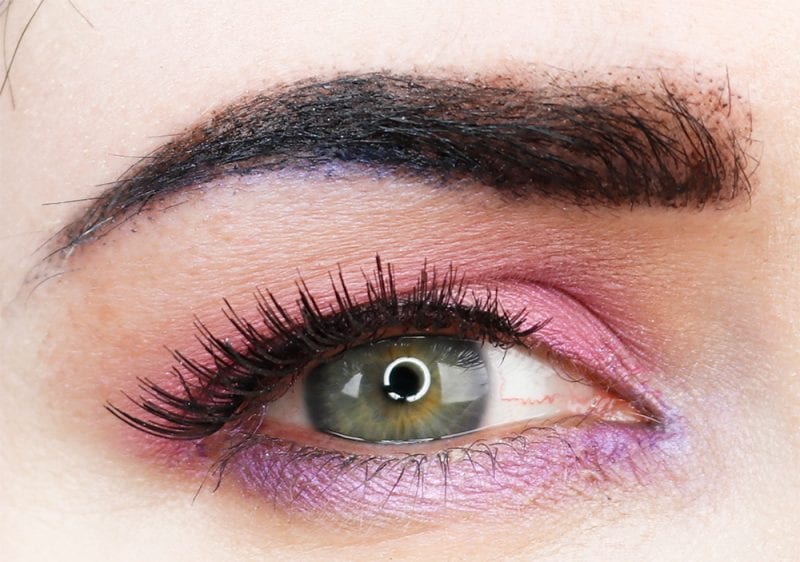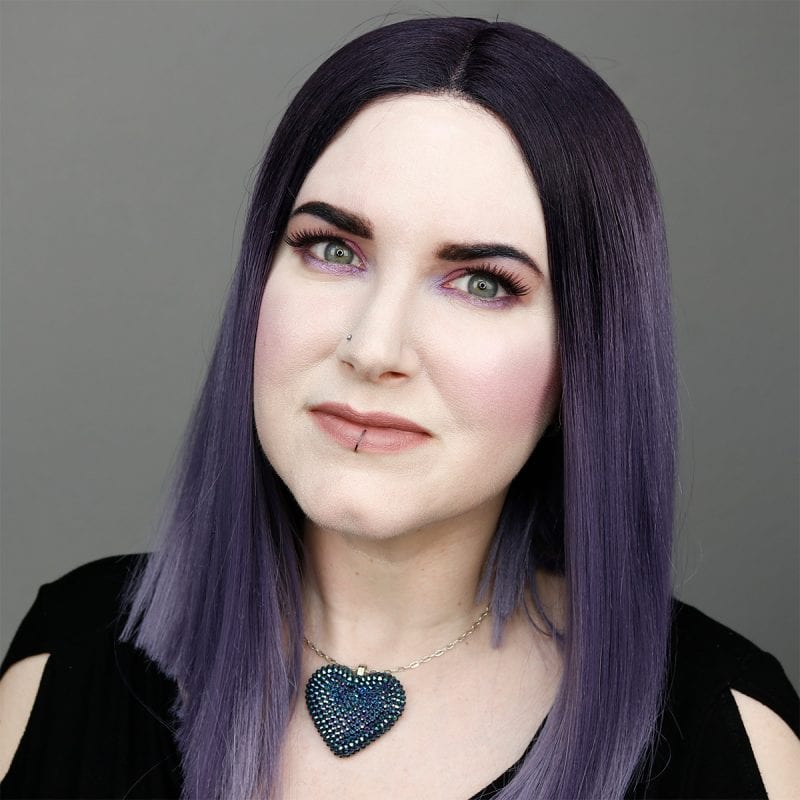 Fashion
Bobbi Boss Yara Wig
PattyBoutik Cowl Ruched Shirt
Bunny Paige Dragonfly Heart Necklace
Bellabeat Leaf Urban
Eyes
Too Faced Shadow Insurance
Milani Prep Set Go Setting Powder 
Urban Decay Laced – transition
Urban Decay Trash Talk – inner and outer lid, crease
Urban Decay Blur – center of lid
Urban Decay Rogue – inner and outer lower lid
Urban Decay Mind Game – center of lower lid
Urban Decay Space – highlight
Eylure 5 Lashes
Wunderbrow in Jet Black
Face
Huda Beauty FauxFilter Foundation in Milkshake 
Urban Decay Bittersweet – contour
Urban Decay Obsessed – blush
Urban Decay Aura – highlight
Urban Decay All Nighter Spray
Lips
Urban Decay Native lip pencil
Urban Decay Oblivion lipstick
Urban Decay Distortion Palette Video
Personally, I love the Distortion Palette packaging. The shattered glass holographic lid is a nice change, in contrast, to something that shows a ton of fingerprints. It feels very sturdy.
I love that you're getting a slightly larger than average size eyeshadow for each color in the Urban Decay Distortion Palette. Instead of the typical .05 oz each, the colors are .06 oz each, which, of course, makes this feel like a great value for the price.
What do you think of my first impressions of the Distortion palette?