Today I'm sharing my Urban Decay Basquiat Tenant Palette Review with you. I bought the palette during the Sephora VIB Rouge sale. I had to use the Sephora App to buy the palette, which annoyed me.
About Jean-Michel Basquiat
Jean-Michel Basquiat was an insanely talented American artist who created neo-expressionist art. He tragically died of a heroin overdose at an early age. You can learn more about him and his art in the documentary Jean-Michel Basquiat: The Radiant Child.
Where to Buy
Price
$39, limited edition
Urban Decay Basquiat Tenant Palette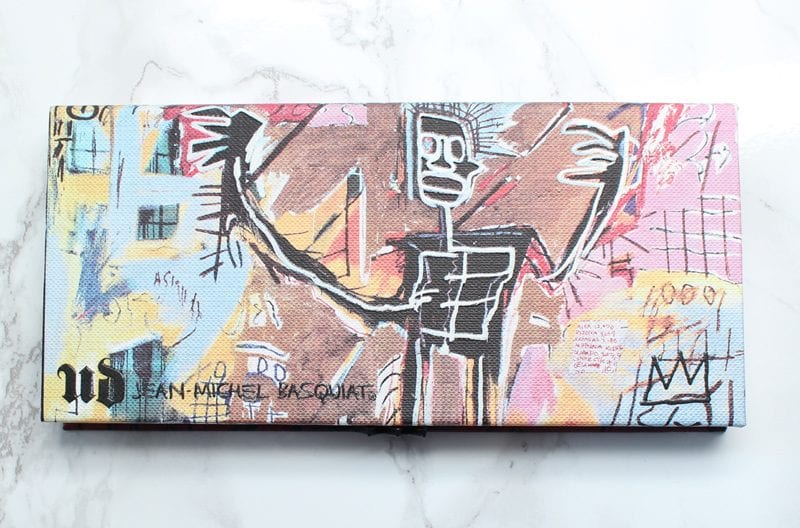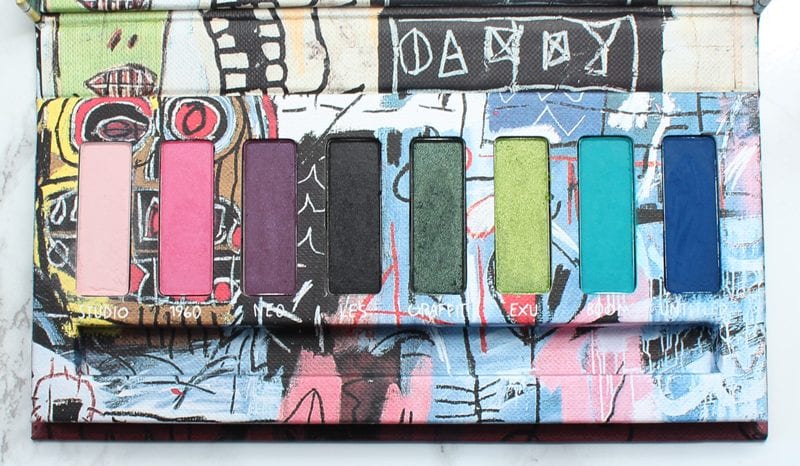 The Urban Decay Basquiat Tenant Palette is a literal work of art. The box that houses the colors is meant to be hung on the wall.
The palette itself comes with 8 colors that are .04 oz each (for a total of .32 oz). It also comes with a brush (not pictured above).
Urban Decay Basquiat Tenant Palette Swatches
I swatched on Urban Decay Primer Potion.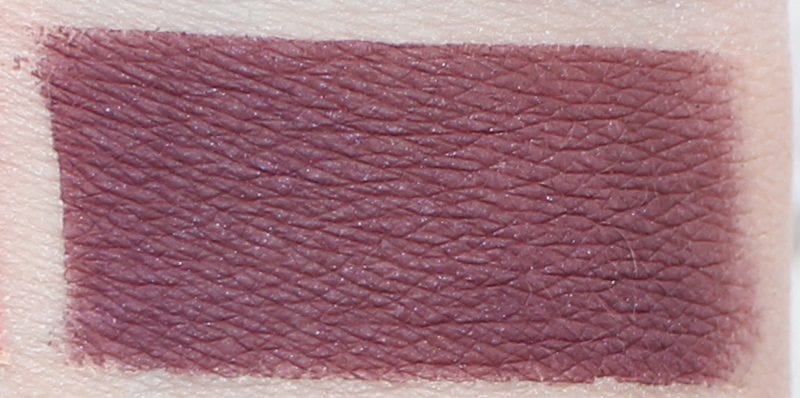 Neo
rich aubergine micro-shimmer
Neo is a warm purple matte with micro shimmer. I felt like this shade had poor color-payoff and I had to really build it up, even on primer, to get it to show up. I was disappointed with this color.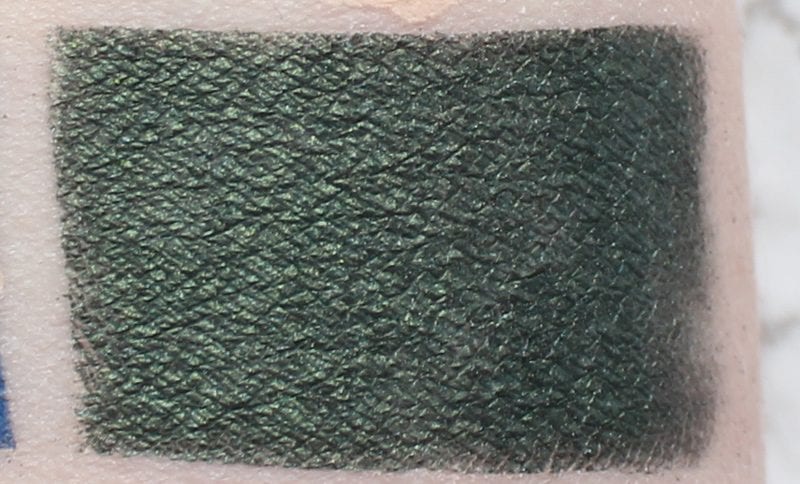 Graffiti
deep metallic green
Graffiti is a deep metallic green that reminds me a little of UD Loaded. If you're a green fan you'll love this color.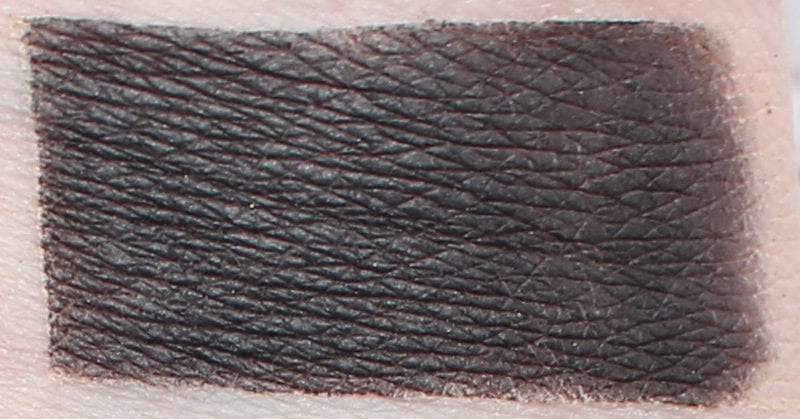 Les
charcoal-black matte-satin
Les is a soft charcoal black satin-matte. It's on the softer side with pigmentation, which actually makes it ideal for deepening the crease without going overboard.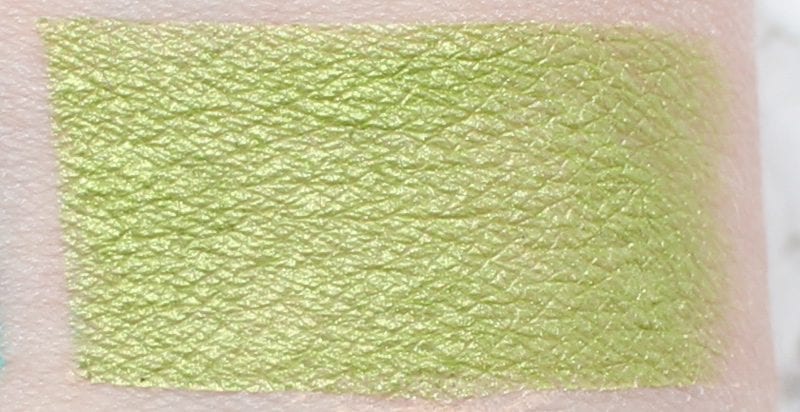 Exu
bright green shimmer
Exu reminds me a bit of Sugarpill Absinthe. It's a gorgeous yellow-toned bright green, great for creating tropical looks.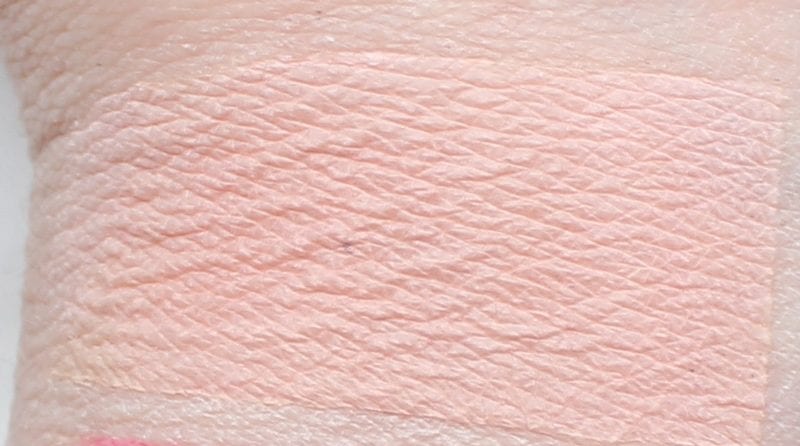 Studio
pale pink matte
Studio is a nice pale pink matte that I like as a base shade or to blend out the edges of another color. It reminds me a bit of Urban Decay Strange or Anastasia Beverly Hills Baby Cakes.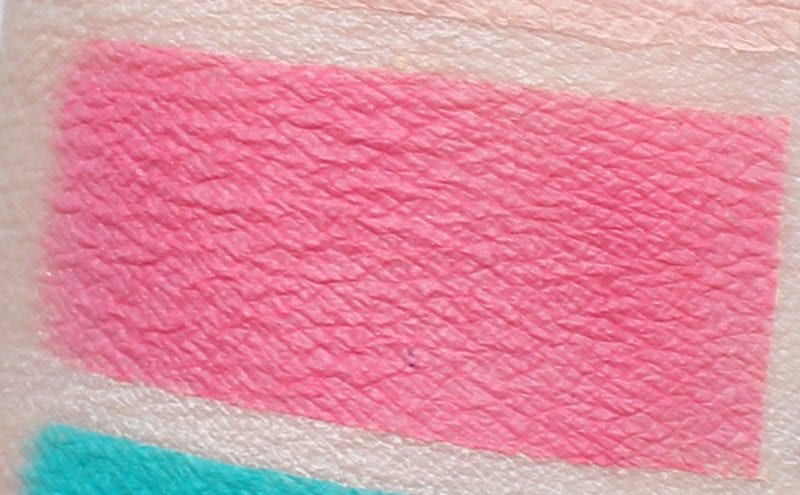 1960
bright pink matte
1960 is a perfect bright pink matte. You could use it as a blush if you wanted, too. I think it would be a great shade to add to the permanent UD lineup.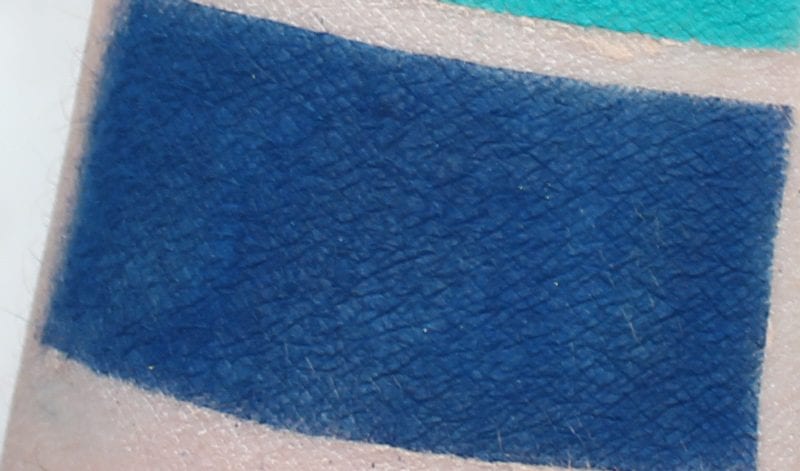 Untitled
rich deep blue matte
Untitled is a rich deep blue matte. It's slightly darker than royal blue. This shade is one of the reasons I bought the palette.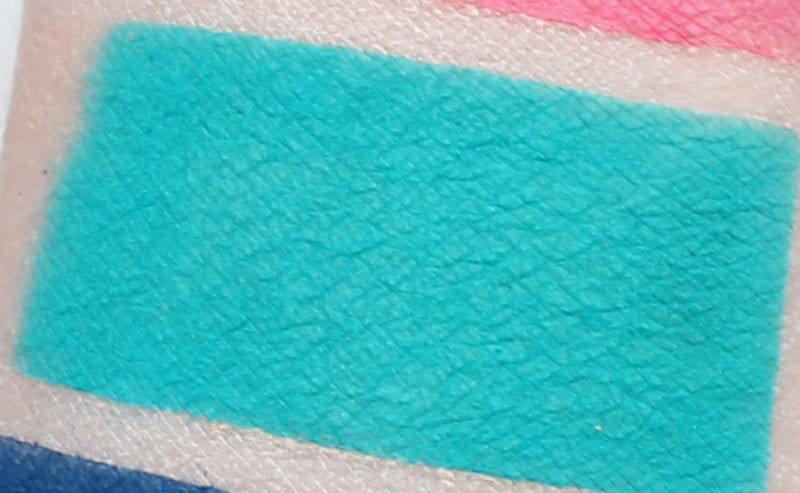 Boom
bright teal matte
Boom is a bright teal blue matte. It's one of the reasons I bought this palette. I love these two blues.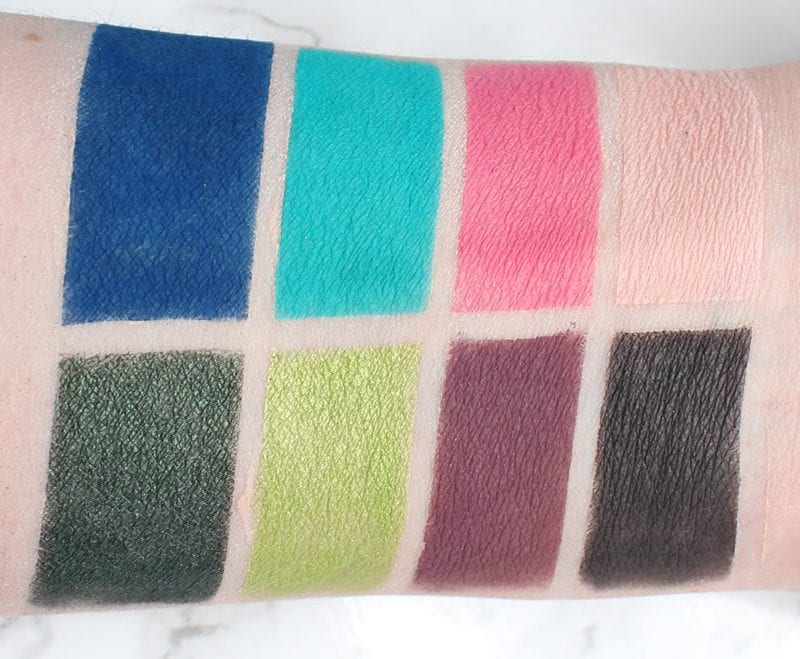 Urban Decay Basquiat Tenant Palette Looks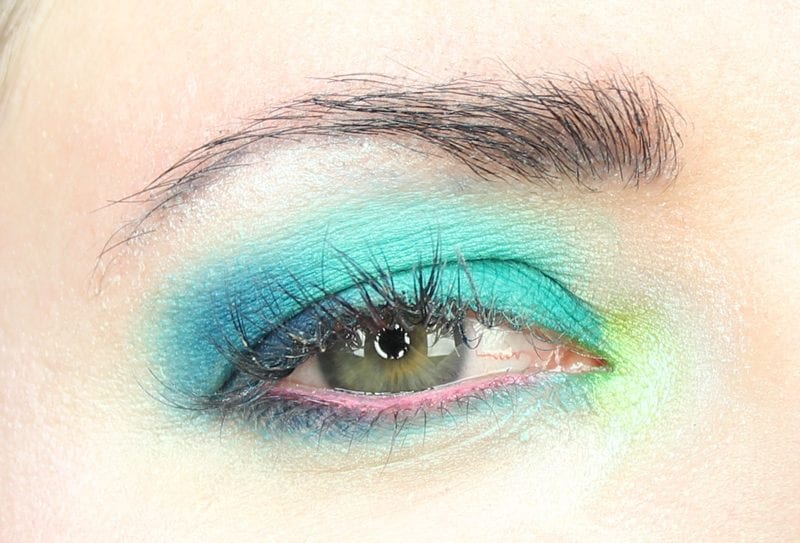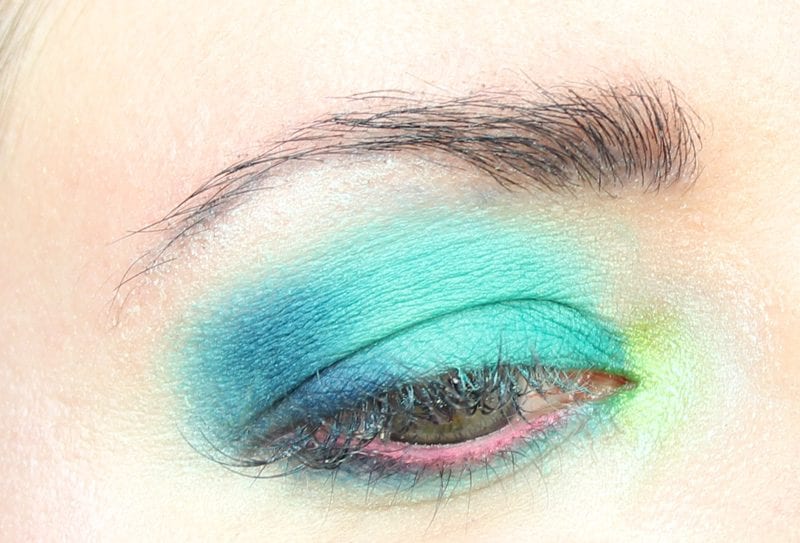 See the tutorial.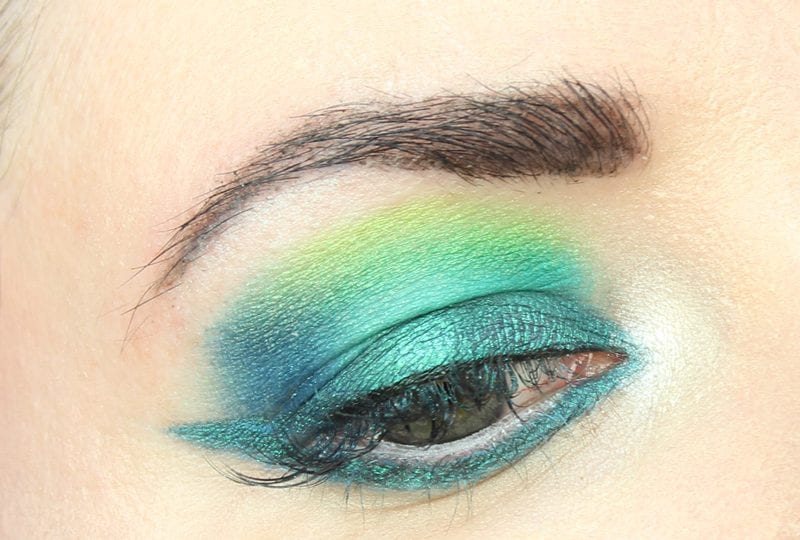 See the look.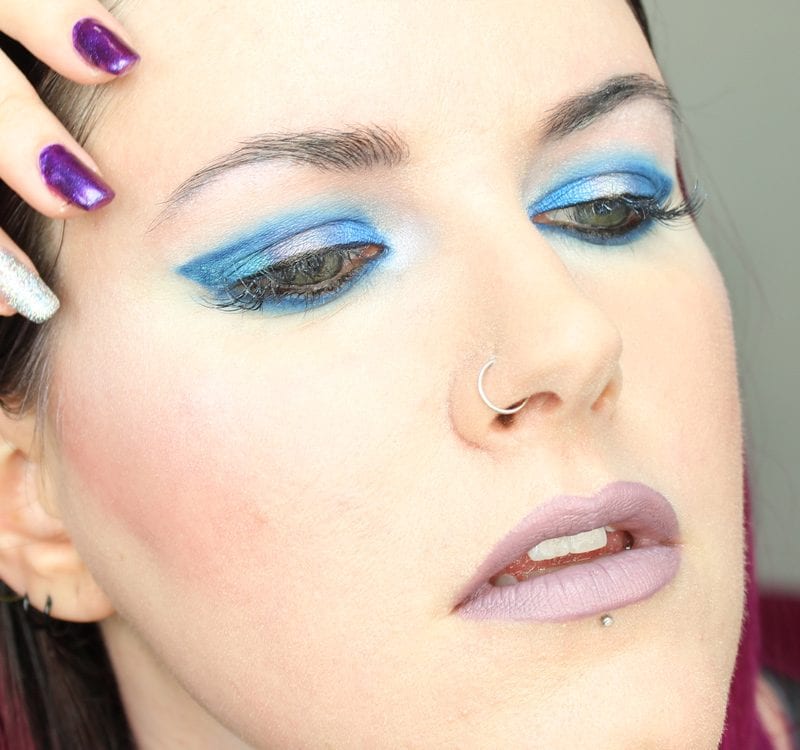 See the tutorial.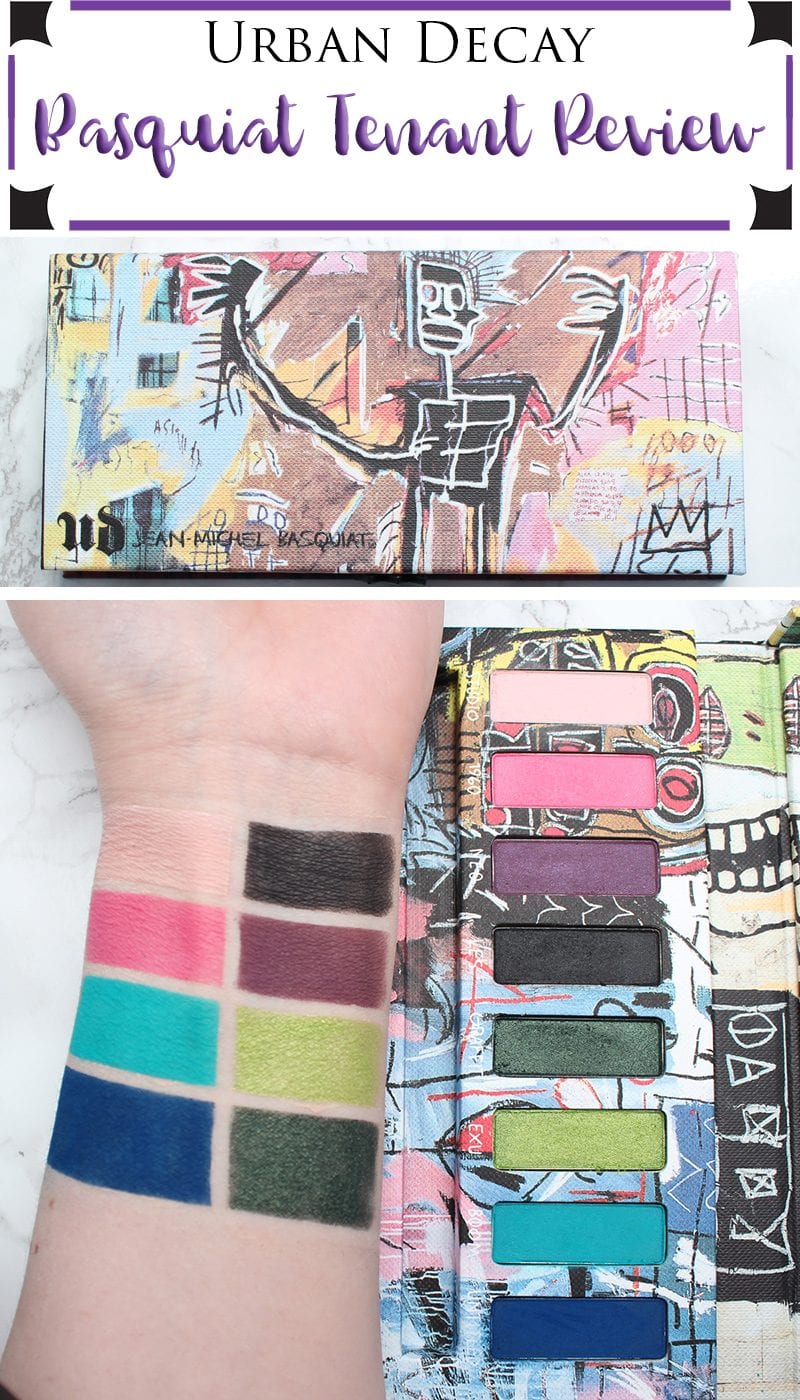 Aside from being unhappy with Neo, I otherwise love the palette. I did have to accept that Les was a more sheer black, but once I realized how that made it easier to work with, I adored it.
For the price of $39, it breaks down to 4.87 per eyeshadow. If you get it on sale, it's an even better deal. I think it's a good value for the price.
If you're not a fan of color, or you don't like mattes, you should skip this palette. If you're only interested in the purple, I would skip it.
If you love bright colors, you should check out the Basquiat Tenant palette. I love it and feel it was money well spent.
Only 3 days left to enter my 9th Blog Anniversary Giveaway! 2 winners! Enter here!
What do you think of the Urban Decay Basquiat Tenant Palette?