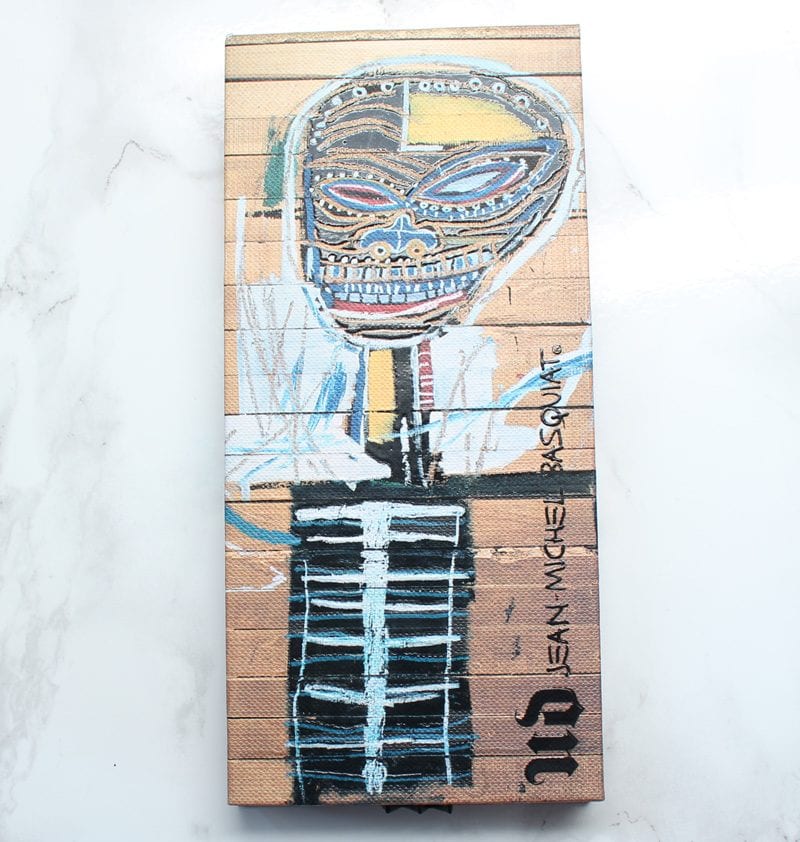 Today I'm sharing my Urban Decay Basquiat Gold Griot Palette Review with you. Urban Decay sent me this palette.
About Jean-Michel Basquiat
Jean-Michel Basquiat was an insanely talented American artist who created neo-expressionist art. He tragically died of a heroin overdose at an early age. You can learn more about him and his art in the documentary Jean-Michel Basquiat: The Radiant Child.
Where to Buy
Price
$39, limited edition
Urban Decay Basquiat Gold Griot Palette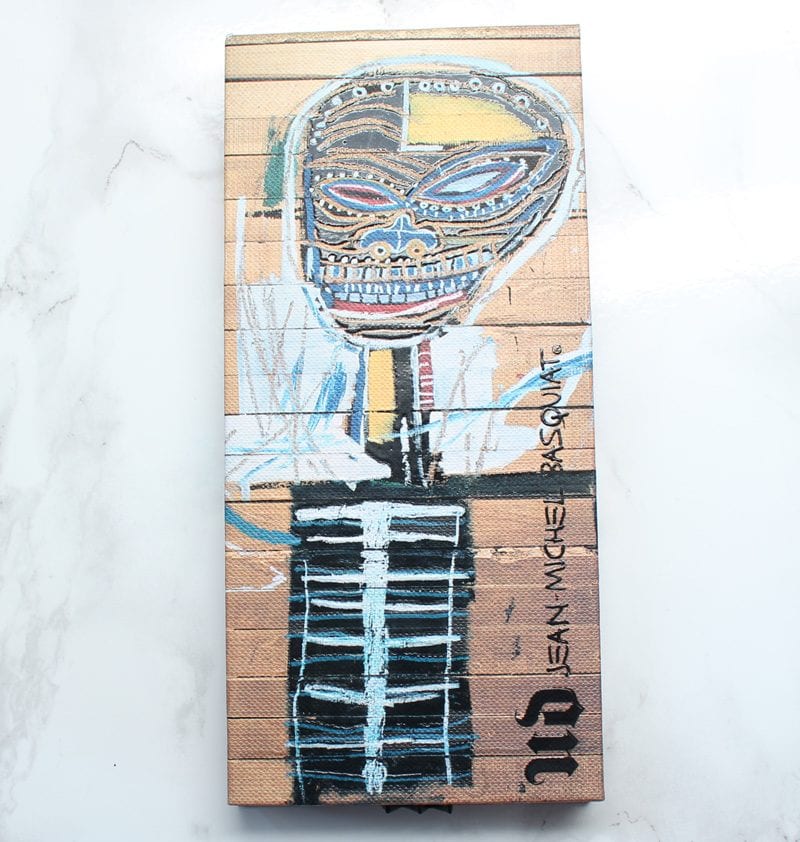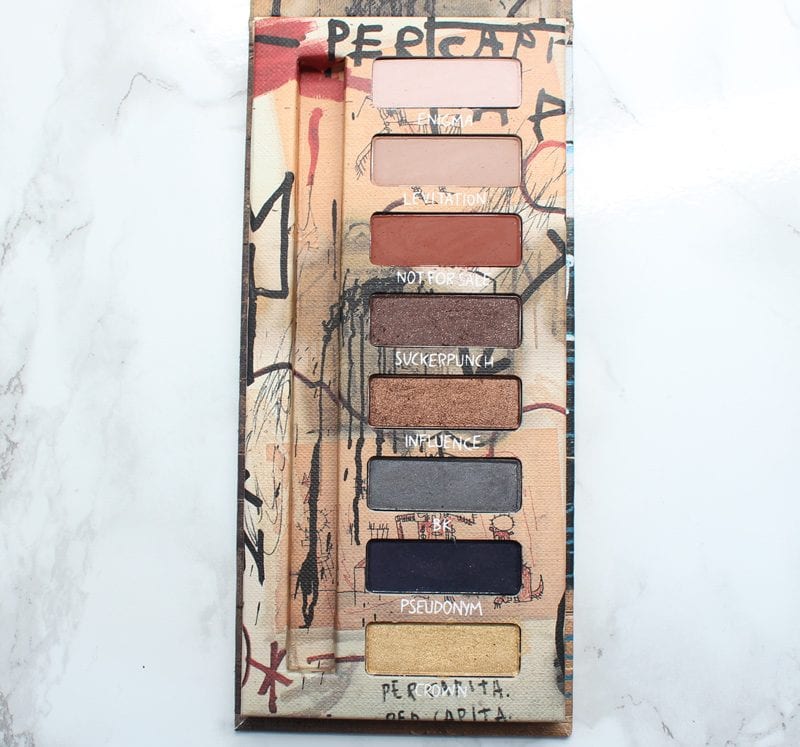 Like the Basquiat Tenant Palette, the Gold Griot Palette is a literal work of art. The box that houses the eyeshadows is meant to be hung on the wall for display.
The palette comes with 8 eyeshadows that are .04 oz each for a total of .32 oz. It also comes with a brush (not pictured).
Urban Decay Basquiat Gold Griot Palette Swatches
Swatched on Urban Decay Primer Potion.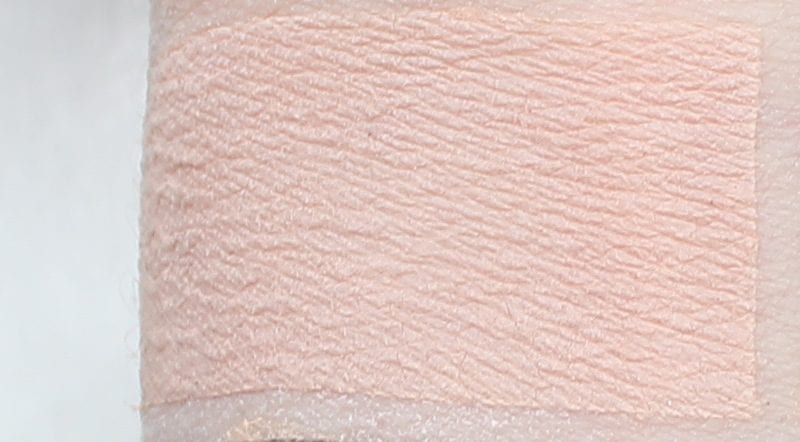 Enigma
neutral pale nude matte
Enigma is a pale beige with slightly pinky-peach tones matte on my pale skin. It's a great base shade for me.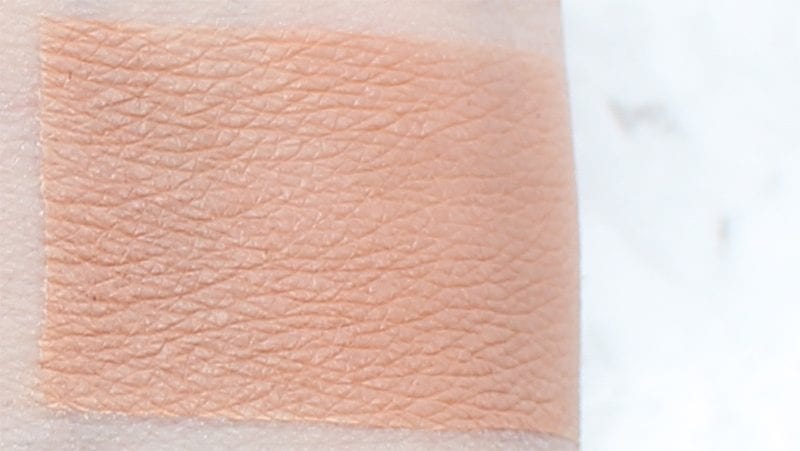 Levitation
warm pale nude matte
Levitation is a warm peachy-beige matte.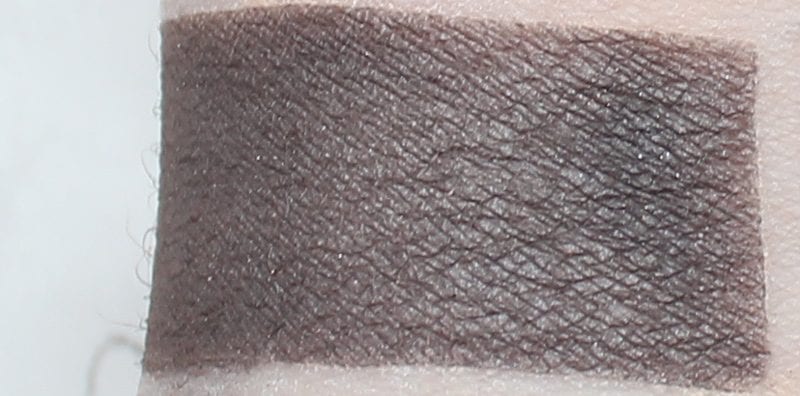 BK
grey matte-satin
BK is a nice grey satin-matte shade. I really love grey tones.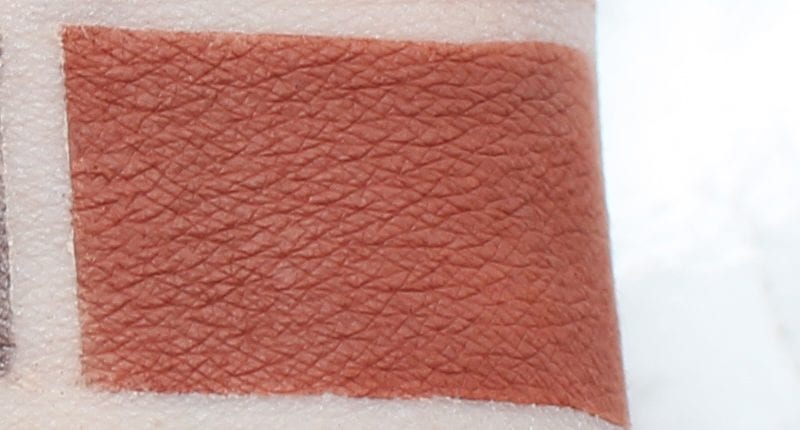 Not For Sale
medium sienna matte
Not For Sale is an orange shade with brown undertones. It reminds me of Extra Bitter from the Naked Ultimate Basics Palette.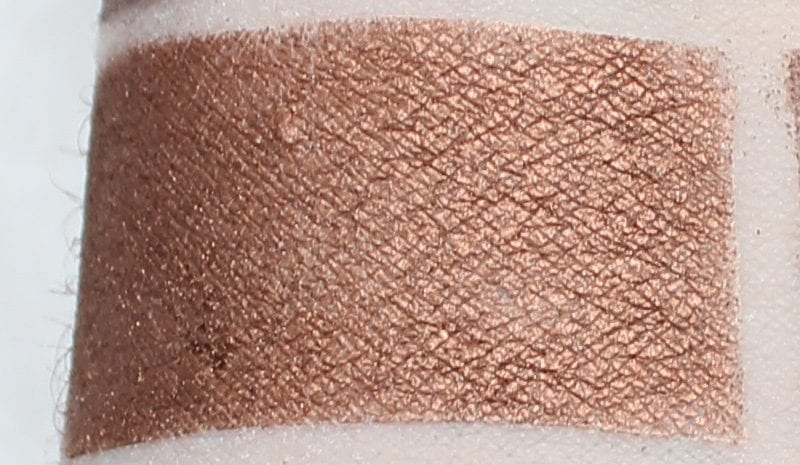 Influence
brown satin with gold shimmer
Influence is a warm brown with gold shimmer. It reminds me a little bit of UD Smog.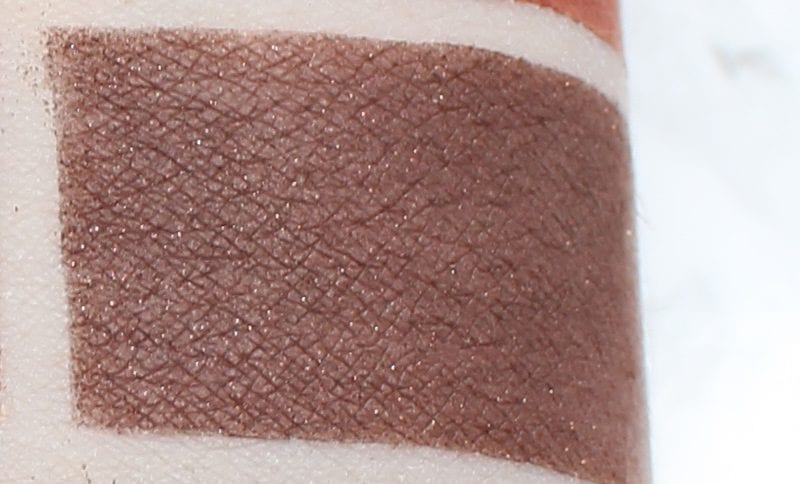 Suckerpunch
warm brown shimmer
This looks like a warm brown matte with gold micro-shimmer in it. It reminds me a little bit of UD Twice-Baked.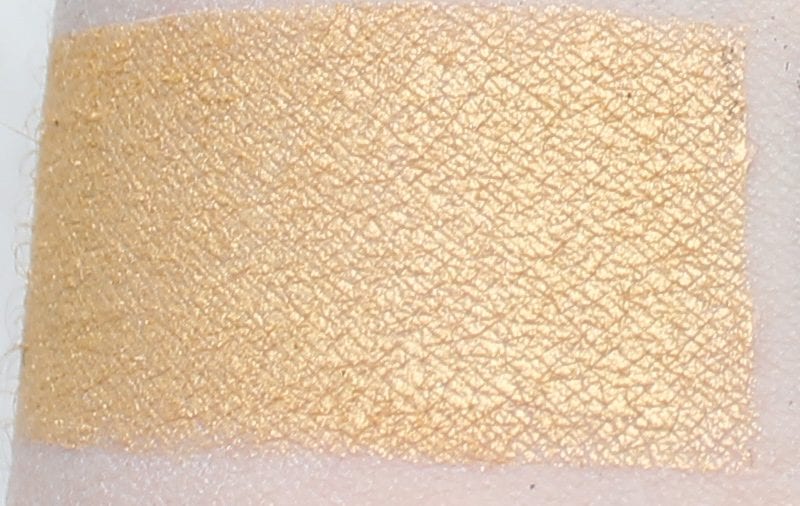 Crown
very metallic gold
Crown is a metallic yellow gold. It reminds me a little of 1987 from the UD Gwen Stefani palette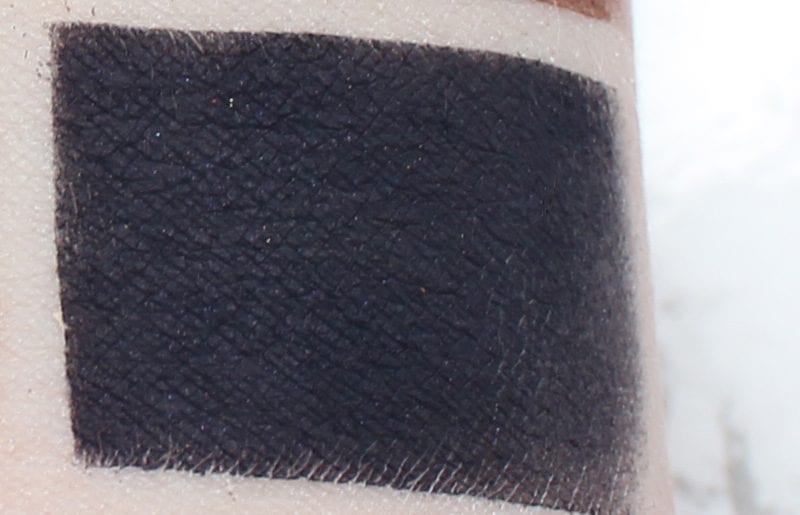 Pseudonym
deep navy matte
Pseudonym is a blackened navy matte. I love this color.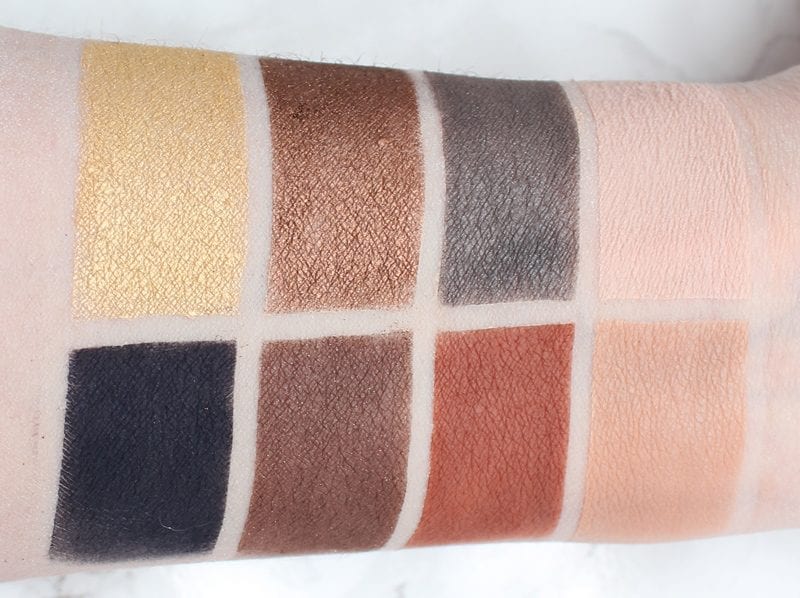 Urban Decay Basquiat Gold Griot Palette Look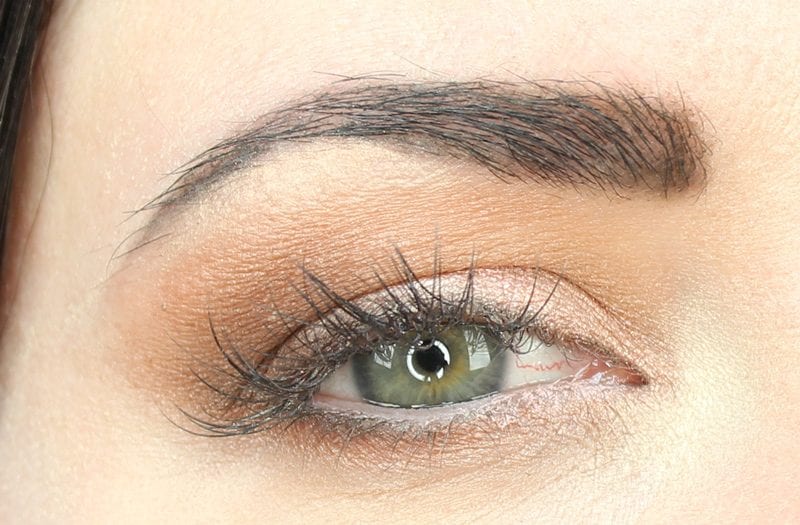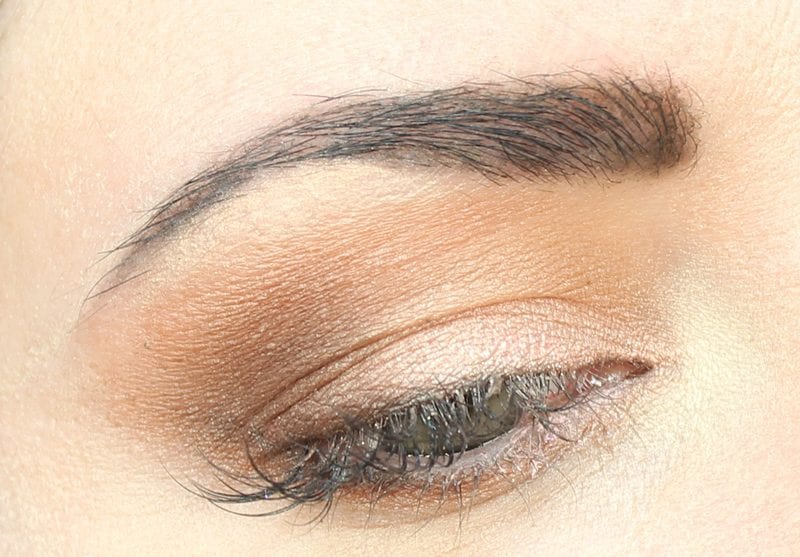 See the look.
I used Enigma as my base, Levitation all over, BK in the outer v and at the upper lash line, Pseudonym at the outer lower lash line, Not For Sale at the outer v and lower lid. I then put Darling Girl Pink Sugar on the lid and highlighted with KVD Thunderstruck.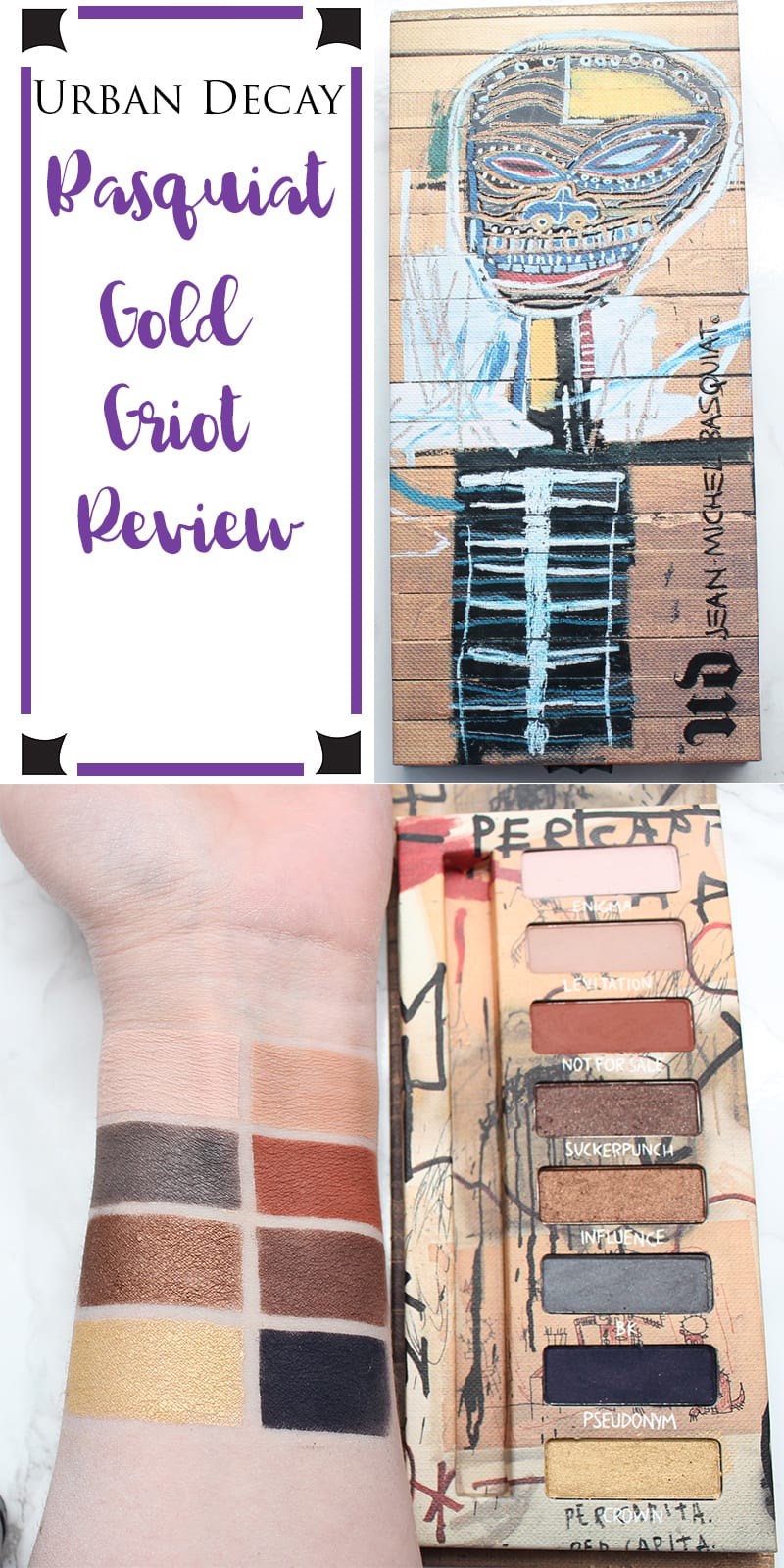 This palette has no duds in it, which is nice.
For the price of $39, it breaks down to 4.87 per eyeshadow. If you get it on sale, it's an even better deal. I think it's a good value for the price.
The Basquiat Gold Griot palette didn't impress me initially. I felt like it was yet another neutral palette. After I had a day where I tried putting on 2 different eyeshadow looks and both were terrible, I reached for this palette to see if I could make a salvageable look. I was pleasantly surprised by the look I put together. And I've enjoyed making more looks with it since then.
I've had no trouble putting together cohesive looks with it. I like Enigma with BK, Levitation and Not For Sale. Influence on top of Pseudonym, Influence with Not For sale, most of the colors are easy to pair together.
This is definitely a nice neutral palette. In some ways, I feel like it's an edit of some of the best sorts of neutrals to have all in one place – a gold, a grey, a golden bronzey shimmer, and several solid mattes. It's a really great neutral palette for hooded eyes.
If you like bright colors, or all matte palettes, you'll want to skip this. If you like neutrals and a good mix of matte and shimmer, you may love this.
If you're in the market for a new neutral palette, check out the Basquiat Gold Griot palette.
Only 3 days left to enter my 9th Blog Anniversary Giveaway! 2 winners! Enter here!
What do you think of the Urban Decay Basquiat Gold Griot palette?