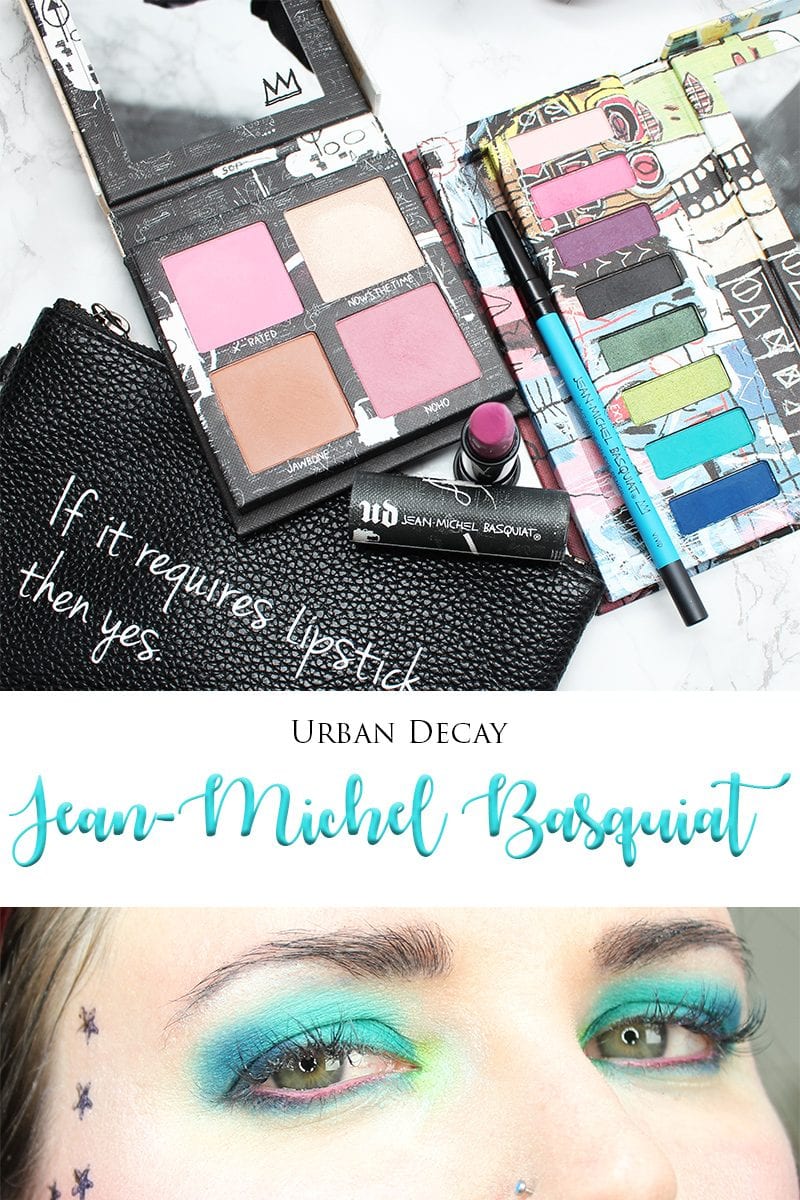 I wanted to share my Urban Decay Basquiat Tutorial and look with you. I bought the Basquiat Tenant palette and Vivid eyeliner during the Sephora VIB Rouge sale. Yesterday Urban Decay sent me the rest of the collection. Currently, the UD Basquiat collection is on sale at Nordstrom for 10% off.
I created a tutorial featuring the collection for Poise Chat. I also live swatched every single product in the collection during my Facebook Live Tutorial. You can watch it here. I will also be making a more succinct video for Youtube.
PR + Purchased by me.
Urban Decay Basquiat Collection
Tenant Palette – the bright eyeshadow palette
Gold Griot Palette – the neutral palette
Gallery Blush Palette
Jean-Michel Basquiet Vice Lipsticks – 3 shades
24/7 Eyeliners – 3 shades
Where to Buy

Urban Decay Basquiat Tutorial Look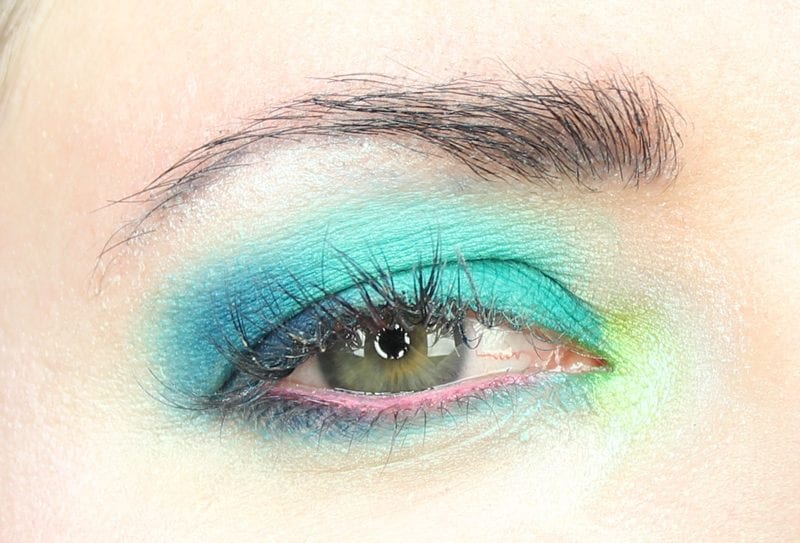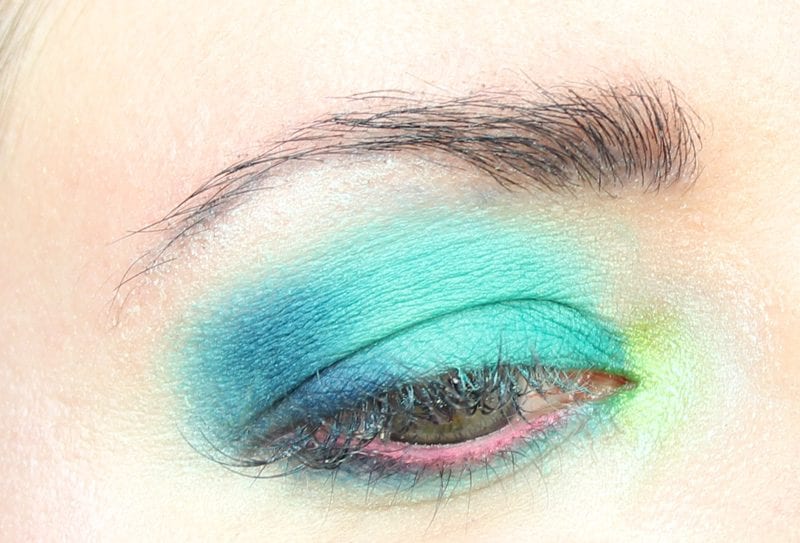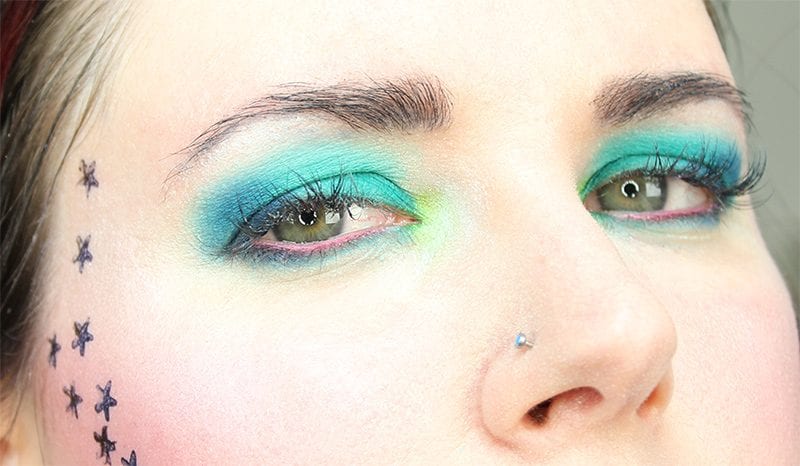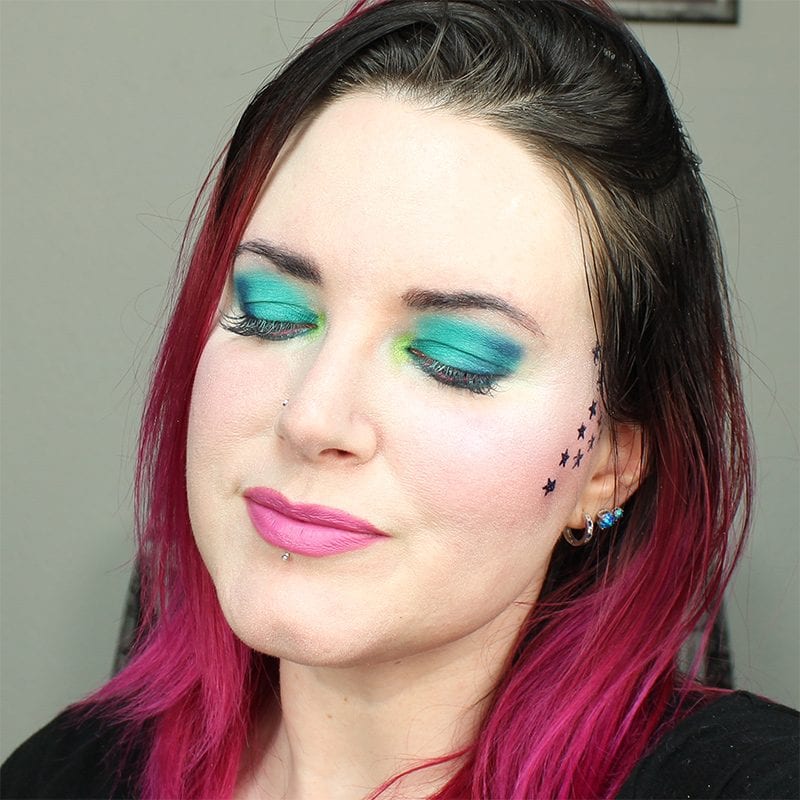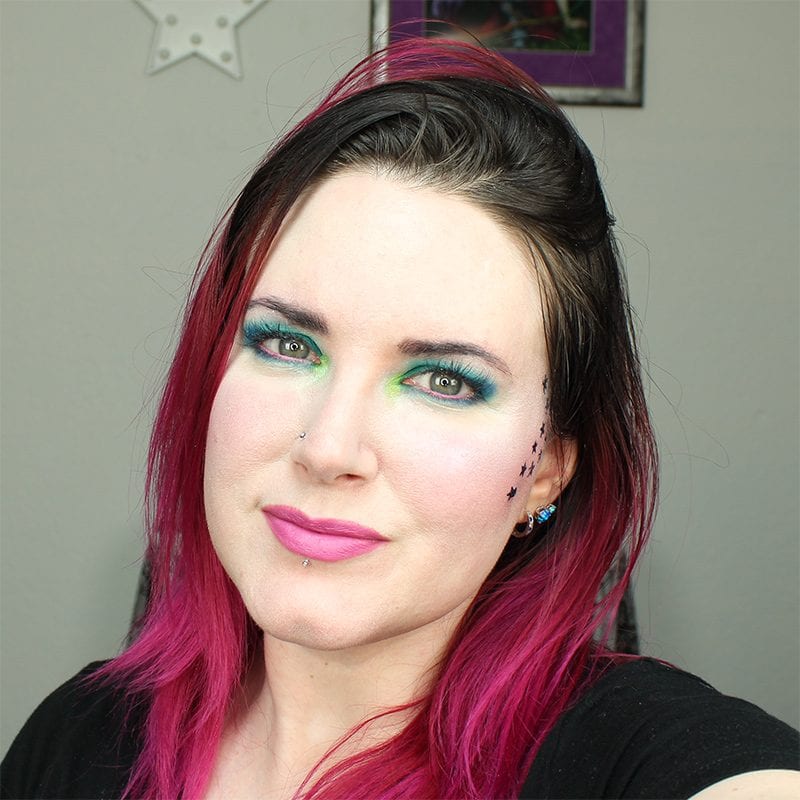 Products Used
Eyes
Too Faced Shadow Insurance
Kat Von D Light 42 Powder – base shade
UD Basquiat Tenant Palette – Boom, Untitled, Exu
Nyx Faux White Linen – waterline
UD Basquiat Tenant Palette – 1960
Makeup Geek Moon Phase – under brows and at very inner corner
Glossier Boy Brow in Black
Face
Ofra Wanderlush  Moisturizer
Cover FX Perfect Setting Powder in Light
Glossier Perfecting Skin Tint in Light mixed with Kat Von D White Out Concealer
Urban Decay Gallery X-Rated – blush
Urban Decay Gallery Noho – blush
Makeup Geek Celestial – highlight
Milk Makeup Stars Stamp + Kat Von D Trooper Liner
Lip
Kat Von D Lovecraft pencil
Urban Decay Exhibition lipstick
When I created this look, I was following the hooded eye tutorial I saw in a Sephora video. It has you patting color on and then following the socket of your eye with a rounded blending brush like the Sigma E25 or the UD Iconic Brush (also on sale at Nordstrom right now). I think it worked quite well.
While I will have a video up on my channel with a more in-depth review of this collection, as I mentioned above I live swatched everything during my Facebook Live tutorial. I wanted to share my quick opinions on the collection.
I have absolutely no regrets over buying the Tenant Palette and Vivid Pencil. I would recommend all the pencils and this palette.
I was not impressed with the Gold Griot Palette and I would not buy it.
I love the Gallery Blush Palette and absolutely recommend it if you will use at least 2 of the 4 colors. X-Rated is a staple blush shade of mine as I bought it from UD's website quite some time ago. NOHO is absolutely gorgeous with it, making it perfect for draping. I bought this to add to my 9 year blog anniversary giveaway.
Exhibition lipstick is a pinky-purple comfort matte. It's my type of color. I think it's perfect on me and I love it. I would recommend buying it. Abstract is a nude brown taupe cream, and Epigram is a brown with orange tones cream. They're not me colors, so I would not buy them, but if they are colors you love, I think the quality is there and they are worth buying.
What do you think of my Urban Decay Basquiat Tutorial look and the Basquiat collection?