Unicorn Mani How To
Have you ever wanted a magical unicorn horn manicure? I'm sharing my Unicorn Mani How To guide with you today. Now, you don't have to take it to the extreme like I do and get hard gel nails that are pointy enough to carve out a man's heart. You can rock the Unicorn Mani with just two polishes.
PR + purchased by me.
Unicorn Mani How To – Create a Horn with Hard Gel
Unless you want to be extra. If that's the case, then do it my way! When I saw a unicorn horn mani, I asked Thisha at Totally Polished if she could create one for me. She said of course! She thought it looked easy.
Now, I get hard gel nails, not acrylic or soft gels. Hard gel nails are cured under a UV lamp. They're easy for a skilled nail artist to shape, just like acrylics. Thisha had no problems using a brush with the hard gel to create a textured unicorn horn accent on each hand. The rest of my nails we kept smooth and pointy, just the way I like them.
Unicorn Mani How To – Unicorn Horn Nail Polish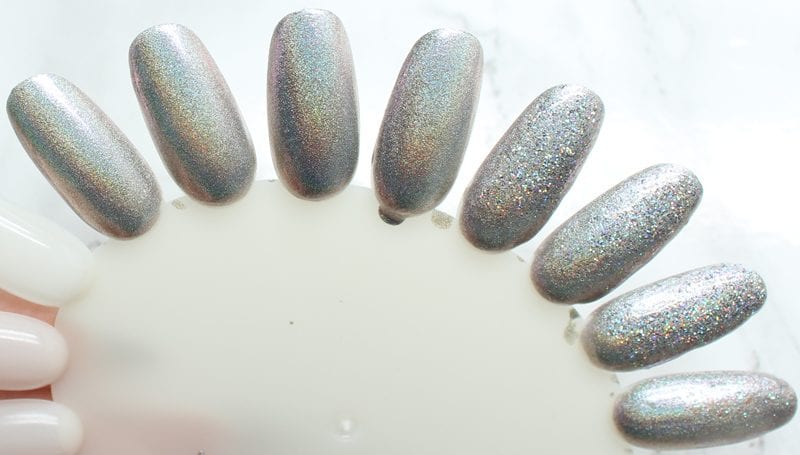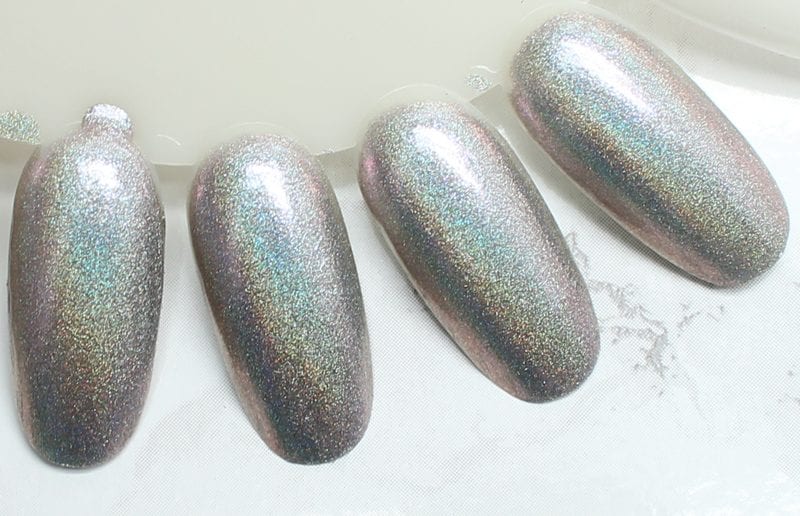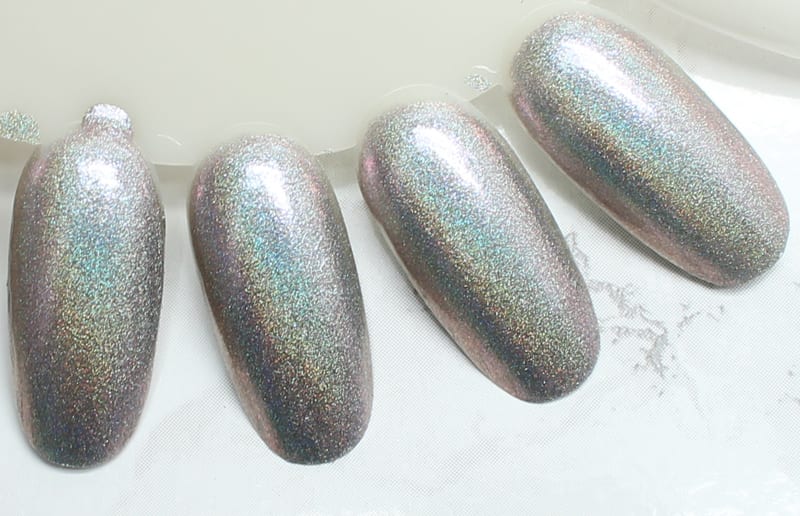 I already knew what color I wanted to use to represent a unicorn horn. Glitterdaze Moonbeam is described as a neutral taupe linear holographic with a lavender to blue shifting iridescent base. On me, I see a silver base with a pinky violet shift. It's perfect for a unicorn horn!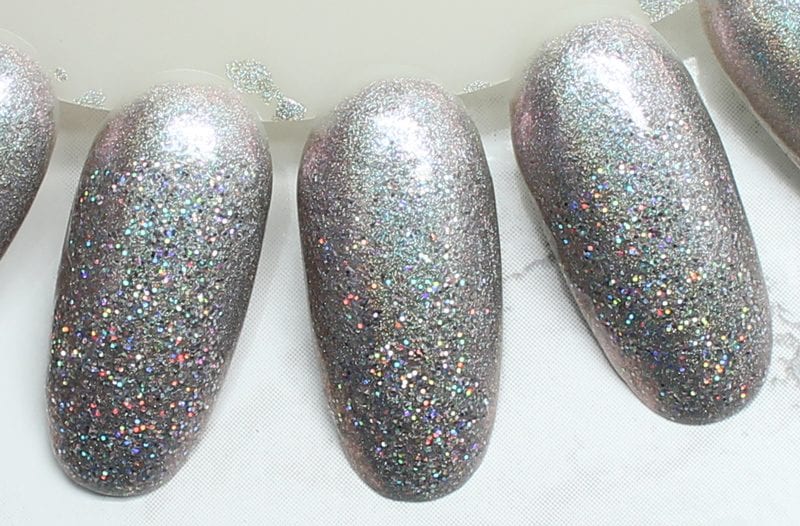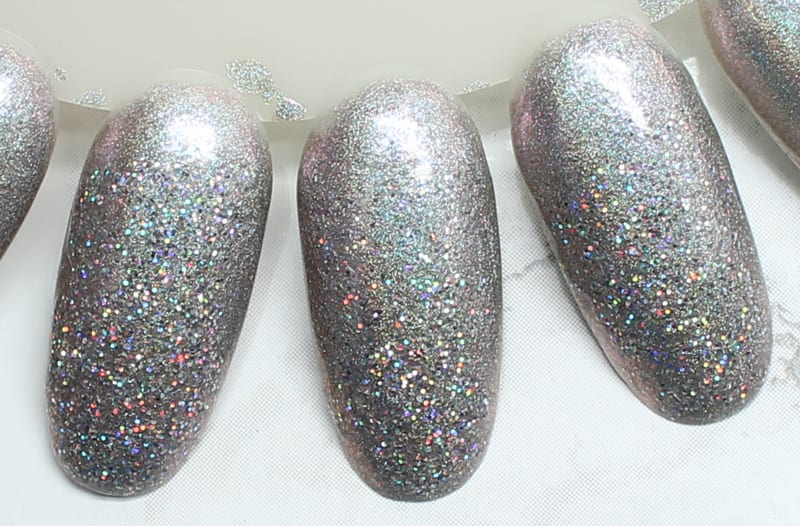 I felt like Moonbeam was a great start, but it needed more. I mean, if I'm going to be wearing a horn on each hand, why not push it further? I grabbed Trust Fund Beauty Boy Tears and dabbed that on top of Moonbeam. Boy Tears is a multi-glitter overlay. This is what I needed! It adds that ethereal sparkle that really catches the eye and makes you focus on it.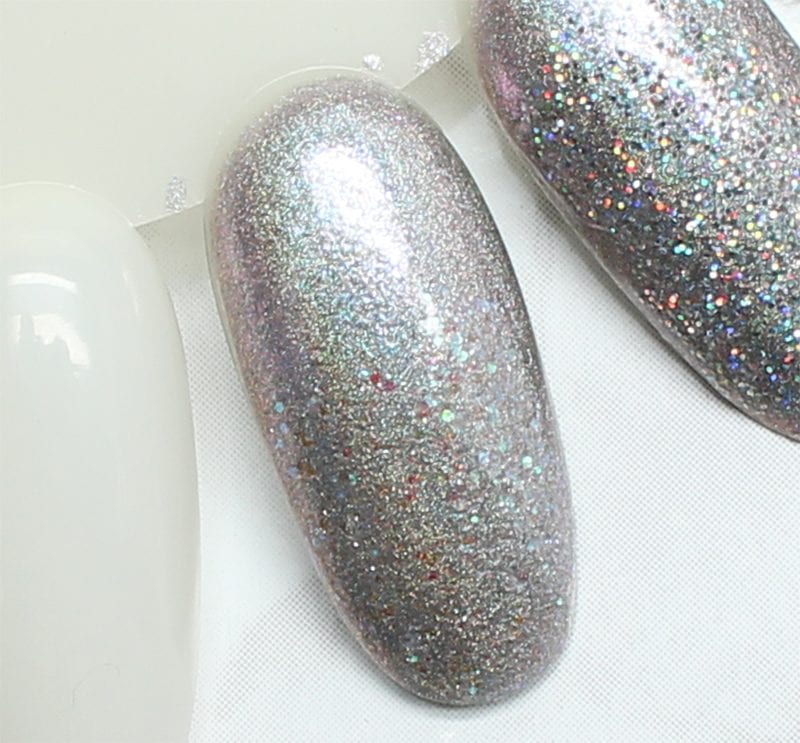 If you want your sparkle to be a little more subtle, try Pretty Serious Jack Frost. It's packed with iridescent blue sparkles.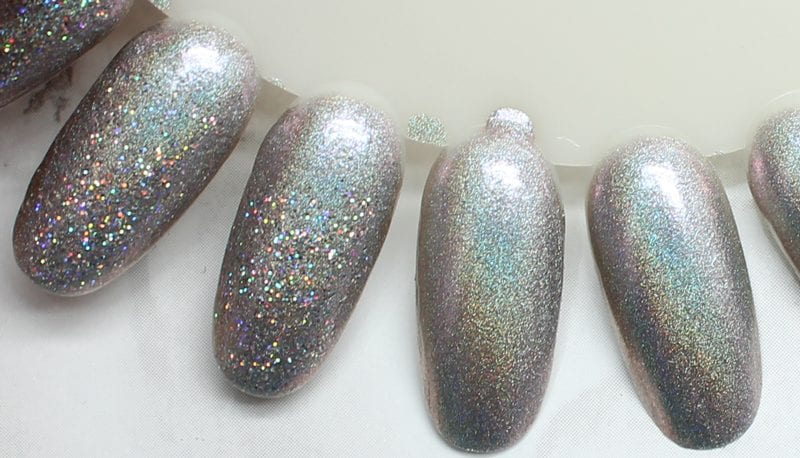 When you dab Boy Tears on top of Moonbeam, you can still see the pinky-purple shift. The holographic glitter really comes to life, too. Love this!
Unicorn Mani How To – The Body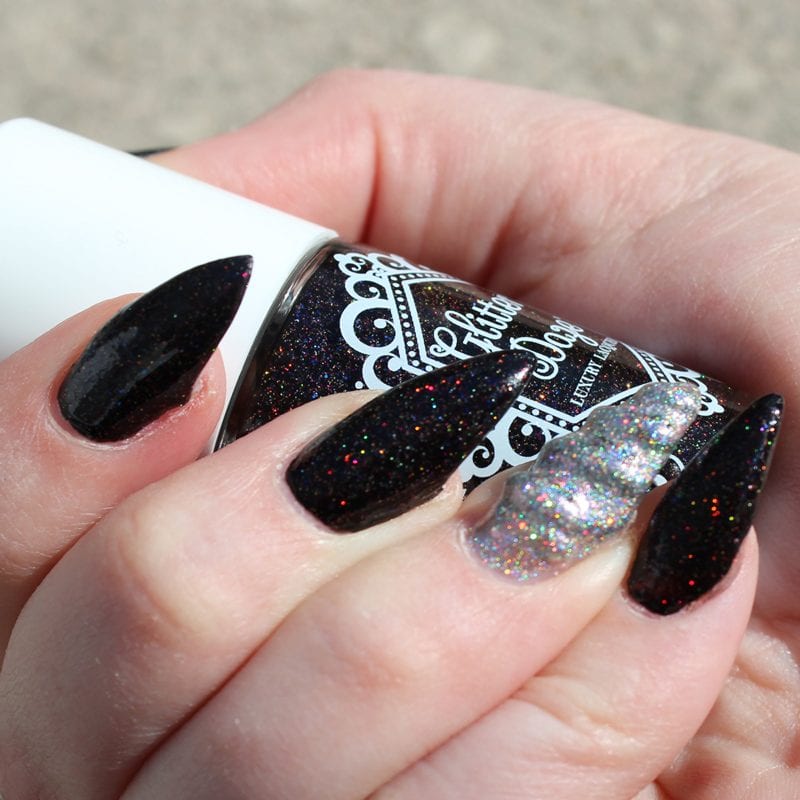 For the rest of my nails I wanted a chic black. I used Cult Nails Nevermore, my perfect one coat black. Since it's a black you can't have, try KBShimmer Eclipse. I rarely wear a cream finish, so I wanted something magical that would work with the unicorn horn bling. I used Glitterdaze Bellatrix. Bellatrix is a black jelly with holographic gold shimmer as well as magenta micro glitter and glowing iridescent shimmer! It's perfect!
Unicorn Mani Inspiration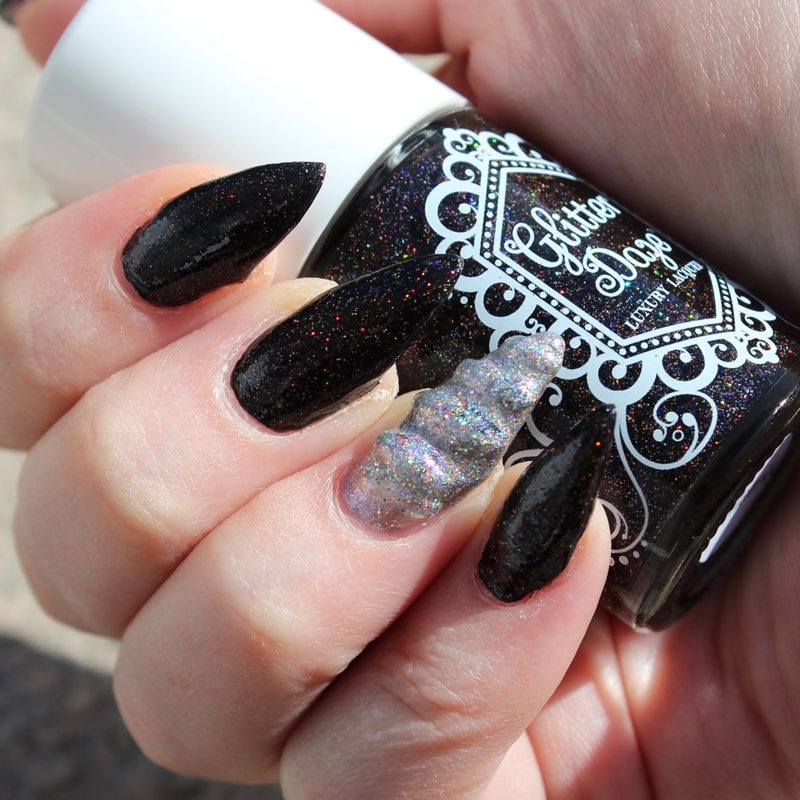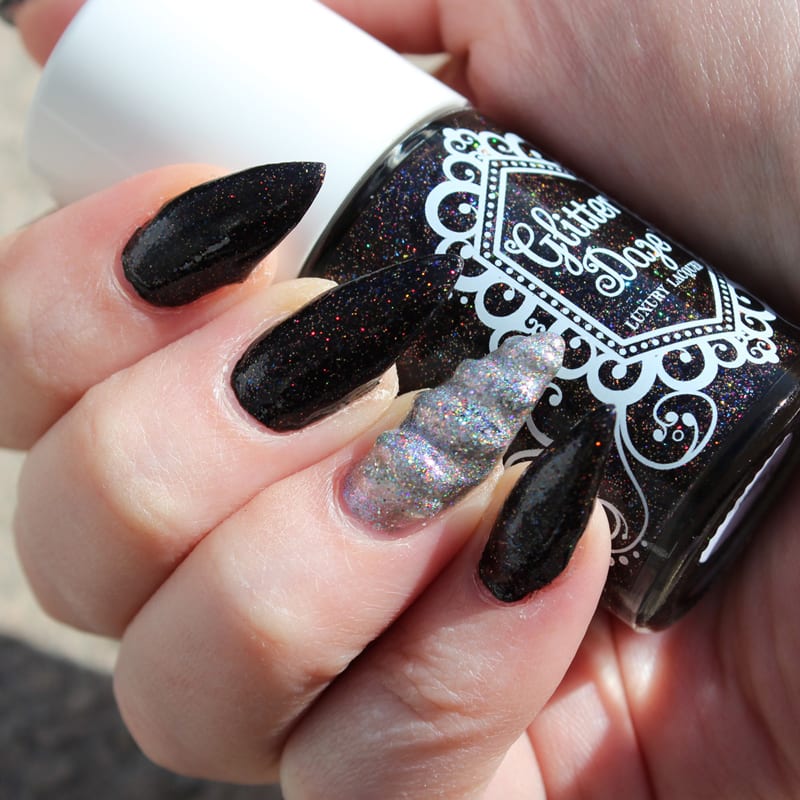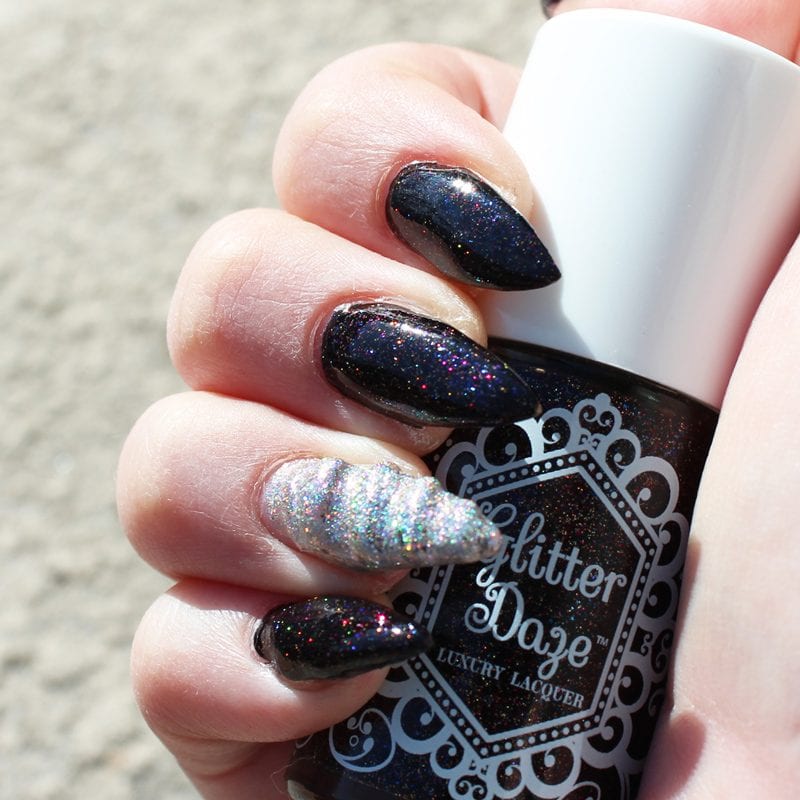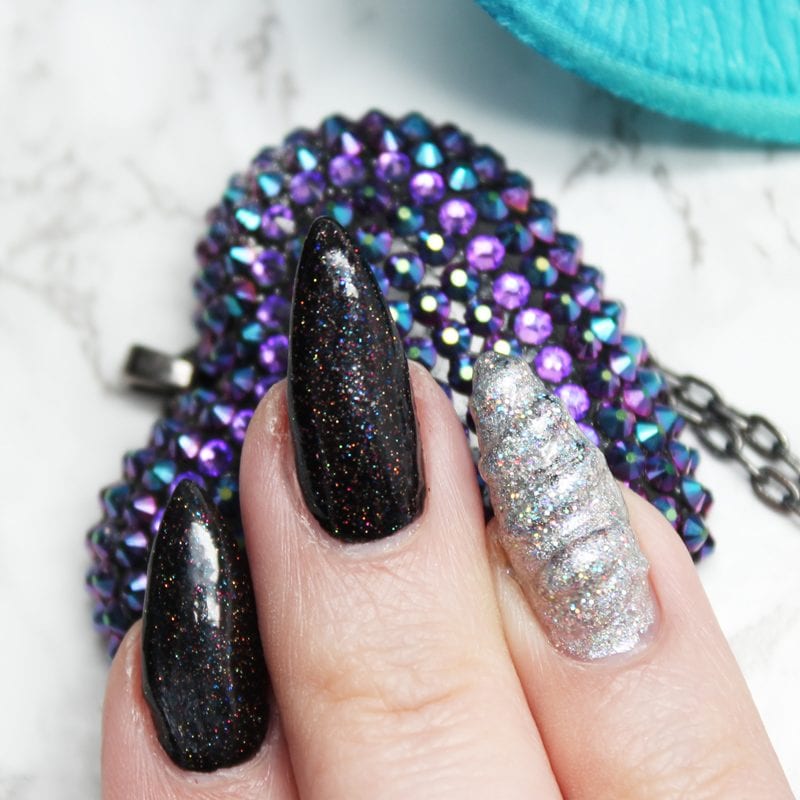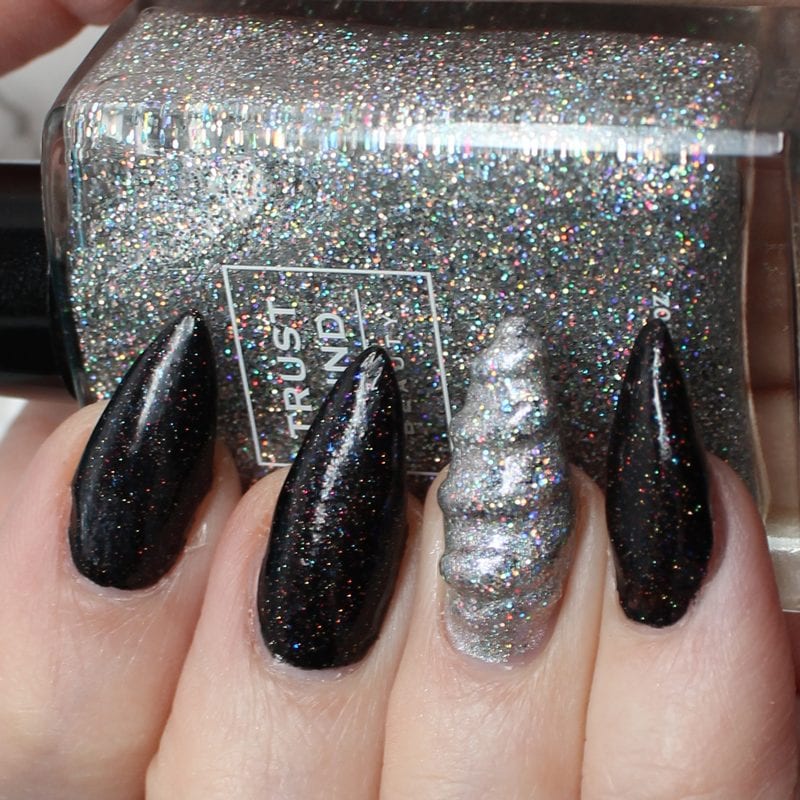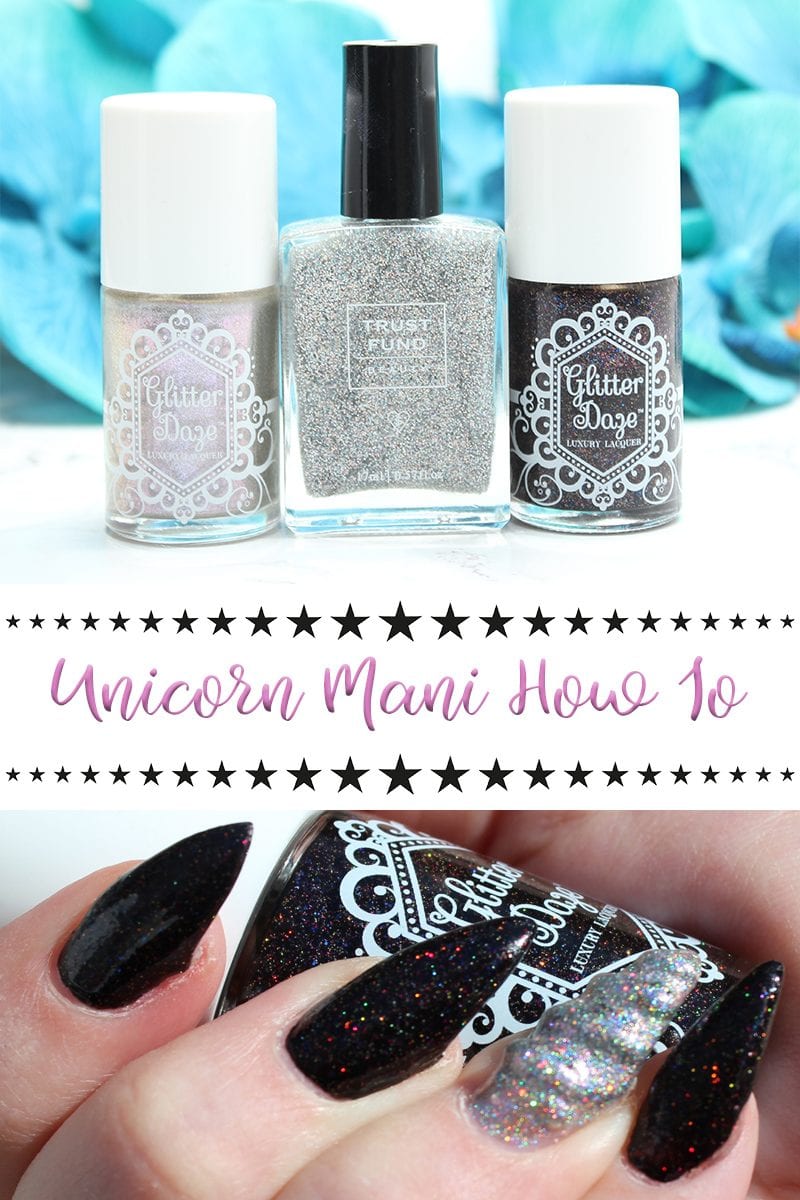 If you don't feel comfortable sporting a unicorn horn on your hands, you can still get the look! Instead, use Moonbeam as your base shade on all of your nails. Then dab Boy Tears on top of Moonbeam for extra sparkle.
Whether you decide to wear Moonbeam on its own or you embrace unicorn manis with a horn accent, I hope you give them a try. I love them!
What do you think of unicorn manis?
More to See