Sydney Grace Co Alexandrite Multichrome Look
I just had to share my Sydney Grace Co Alexandrite Multichrome look with you. I am so in love with this color. I feel a tiny bit guilty about sharing it from the standpoint that I don't see it available on Sydney Grace Co's website right now. However, it's also the most beautiful multichrome eyeshadow that I have ever purchased, period, and you need to see its shifty goodness. If I could only wear one eyeshadow for the rest of my life, it would be Alexandrite.
Be warned, this is a photo heavy post because I love multichromes and had fun playing around with my camera.
Edit: It's back up on their site here! These are $25 each, 10ml tubes, and have a 6 month shelf life.
Sydney Grace Co Alexandrite Multichrome Cream Shadow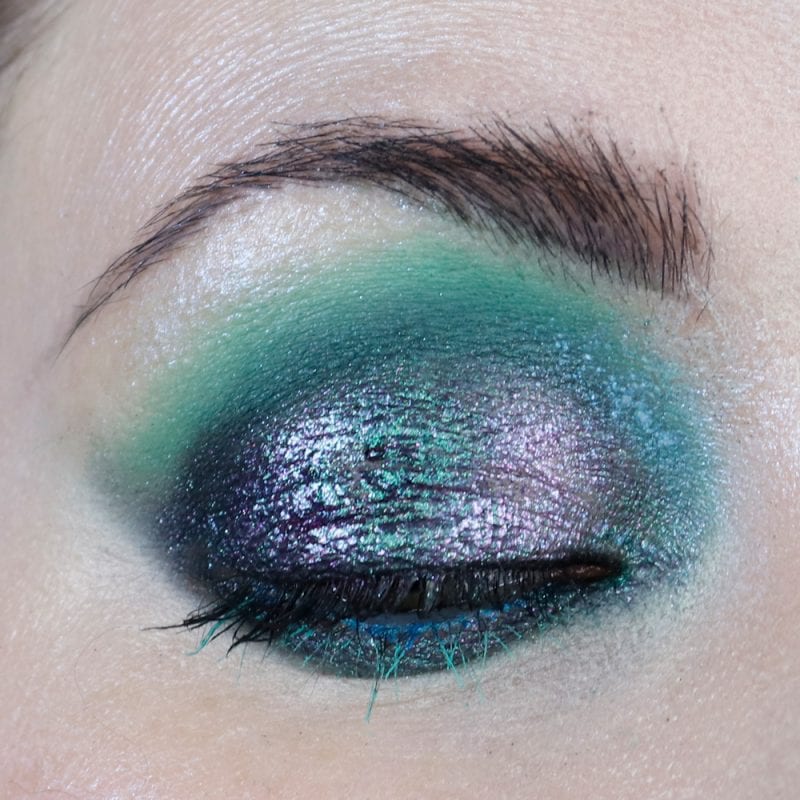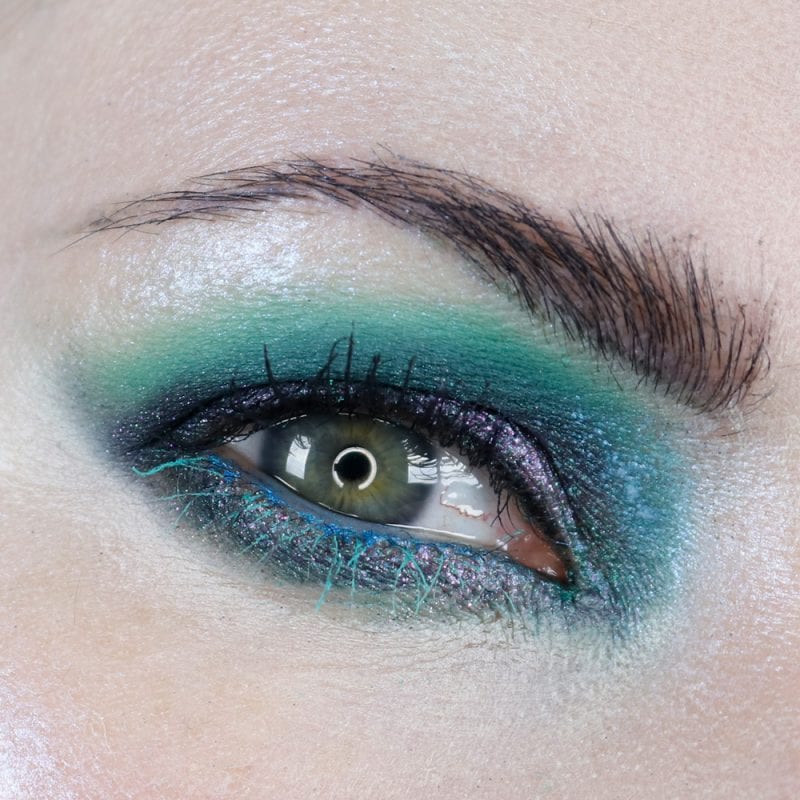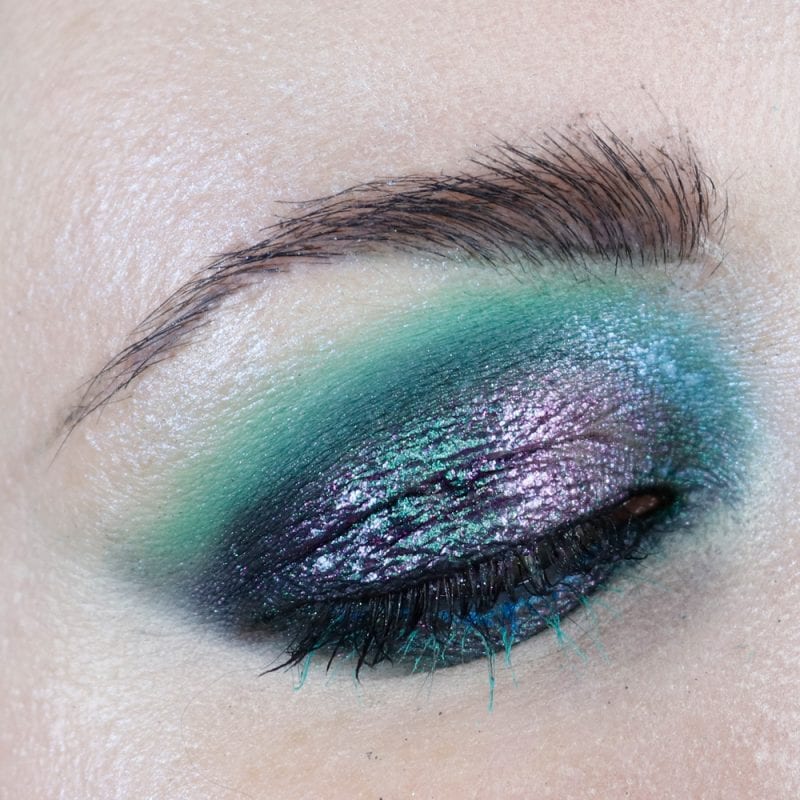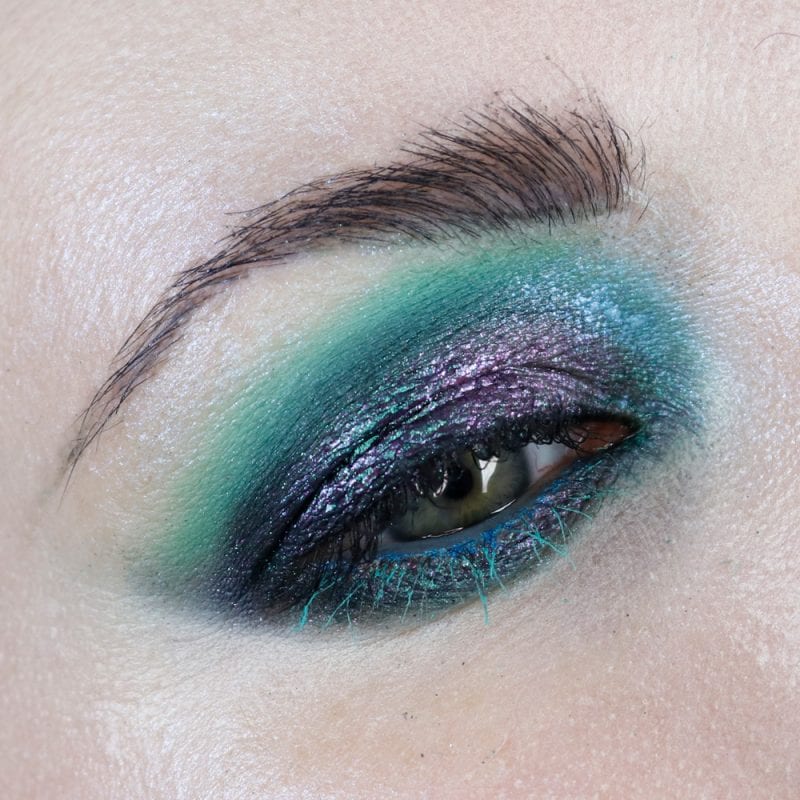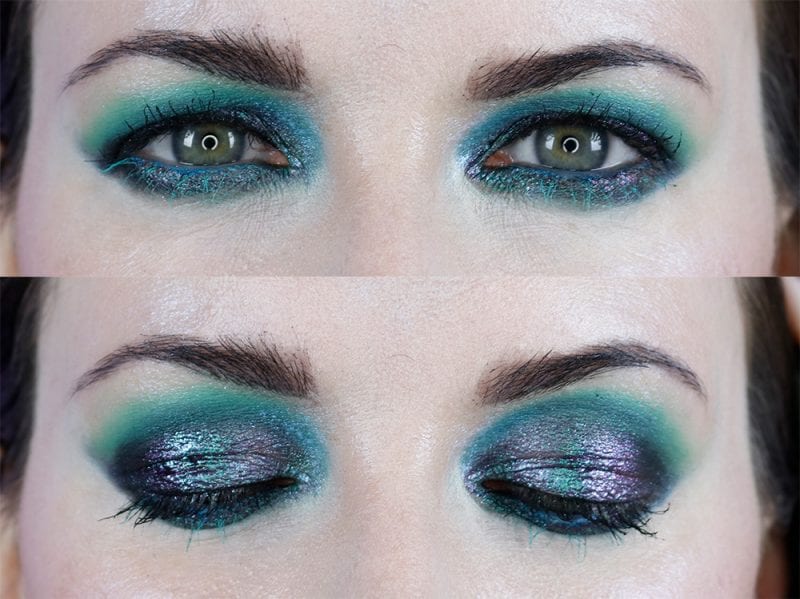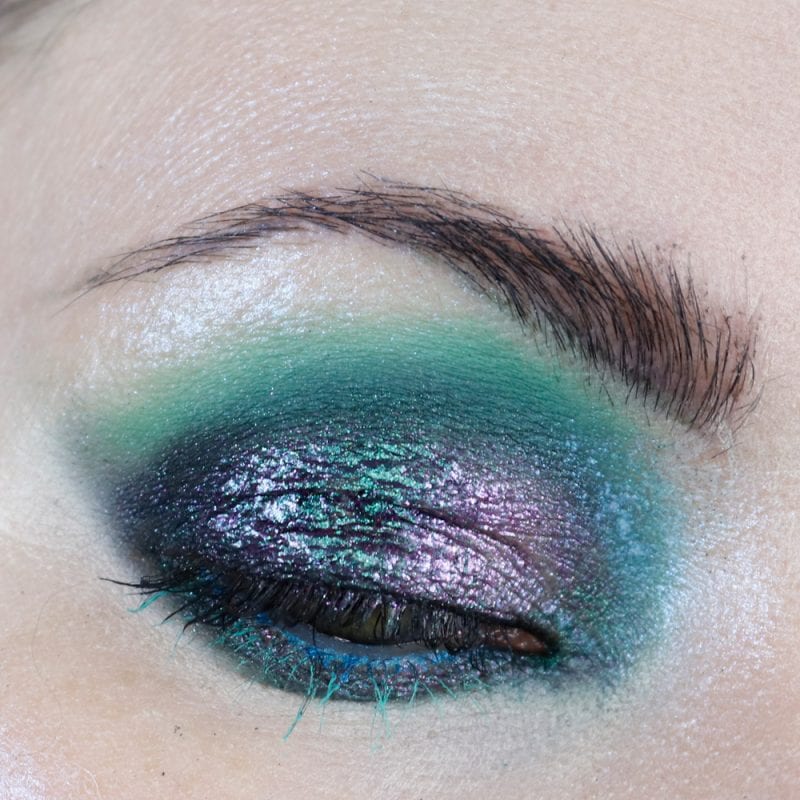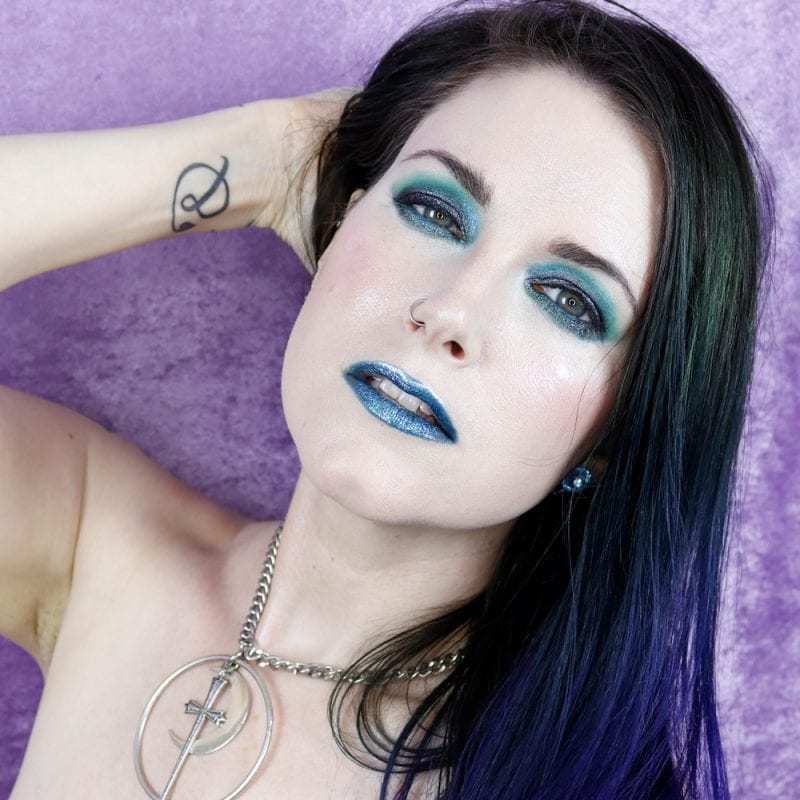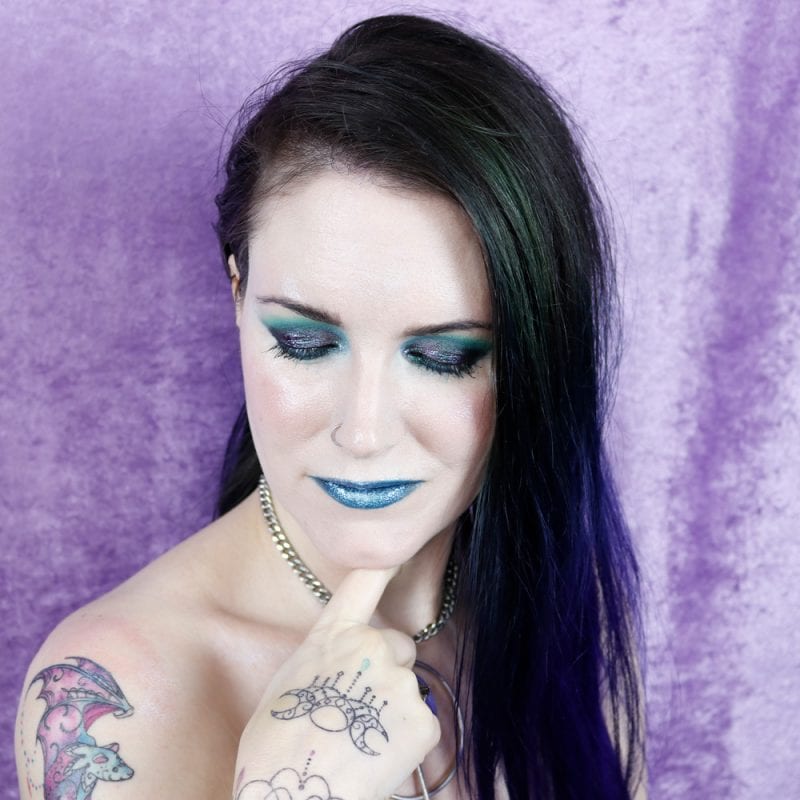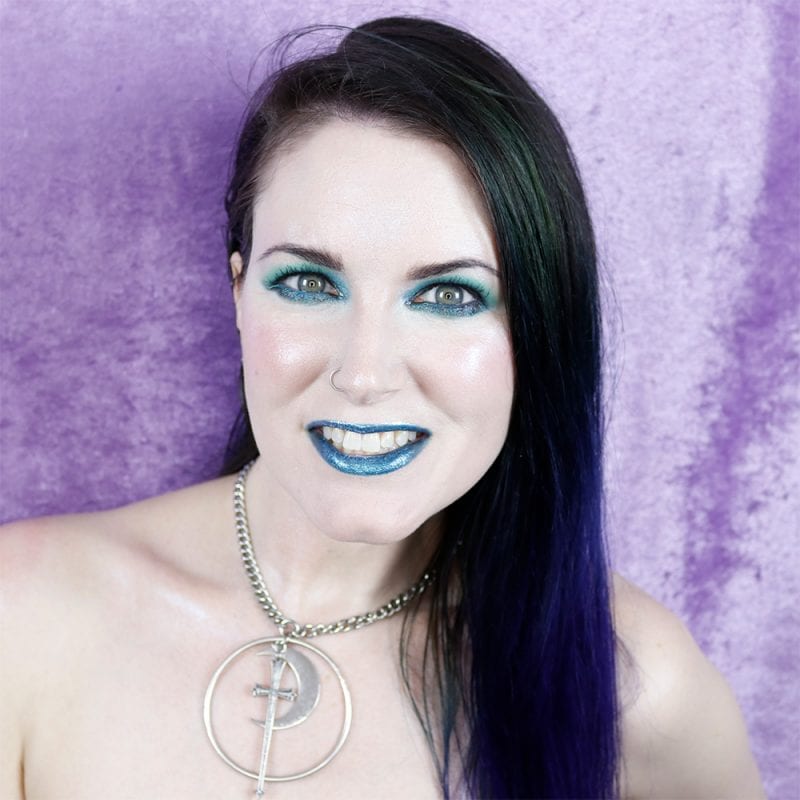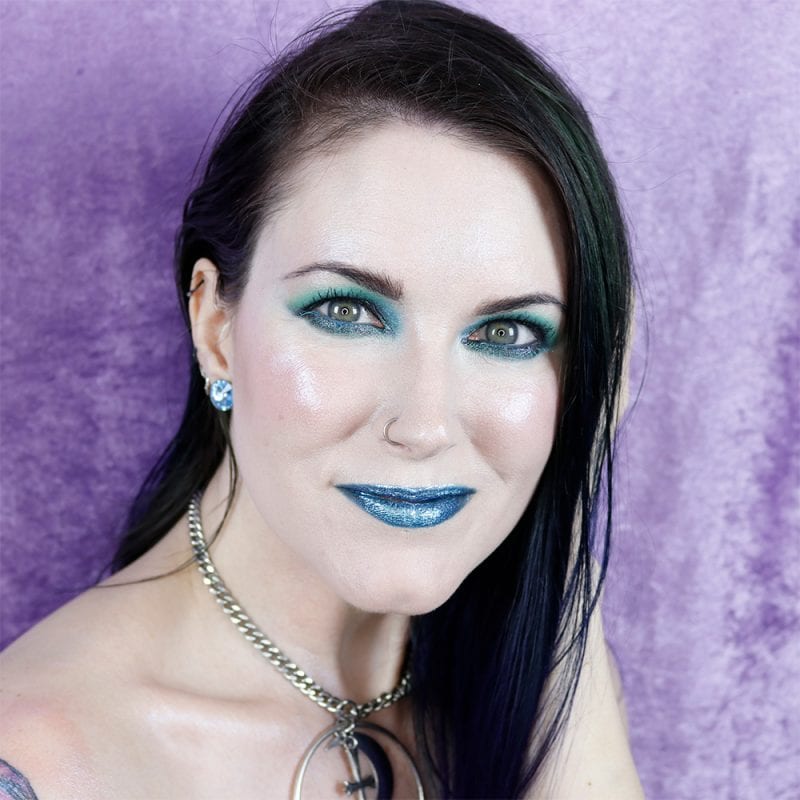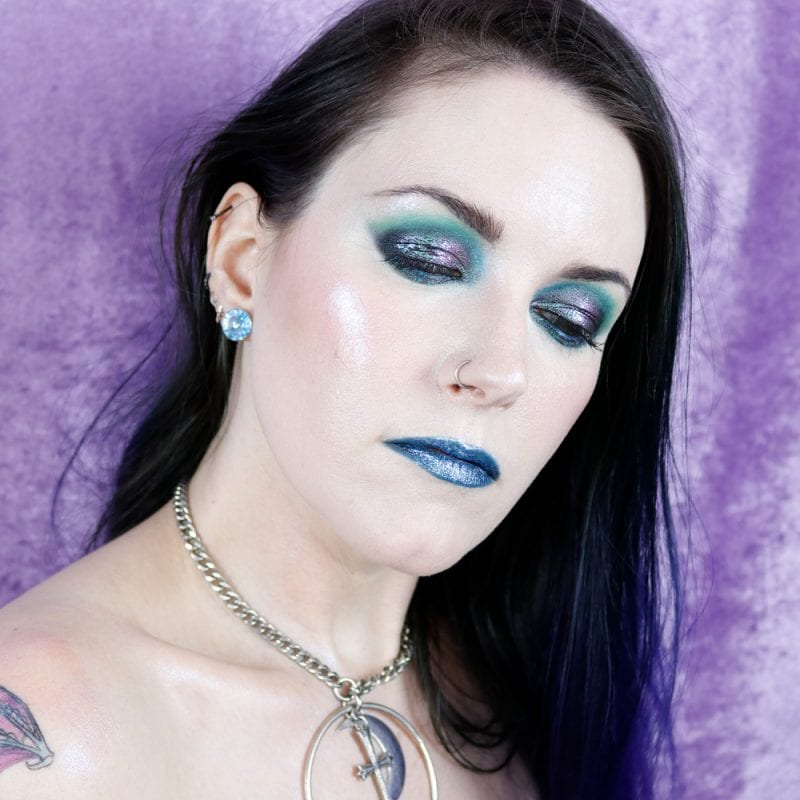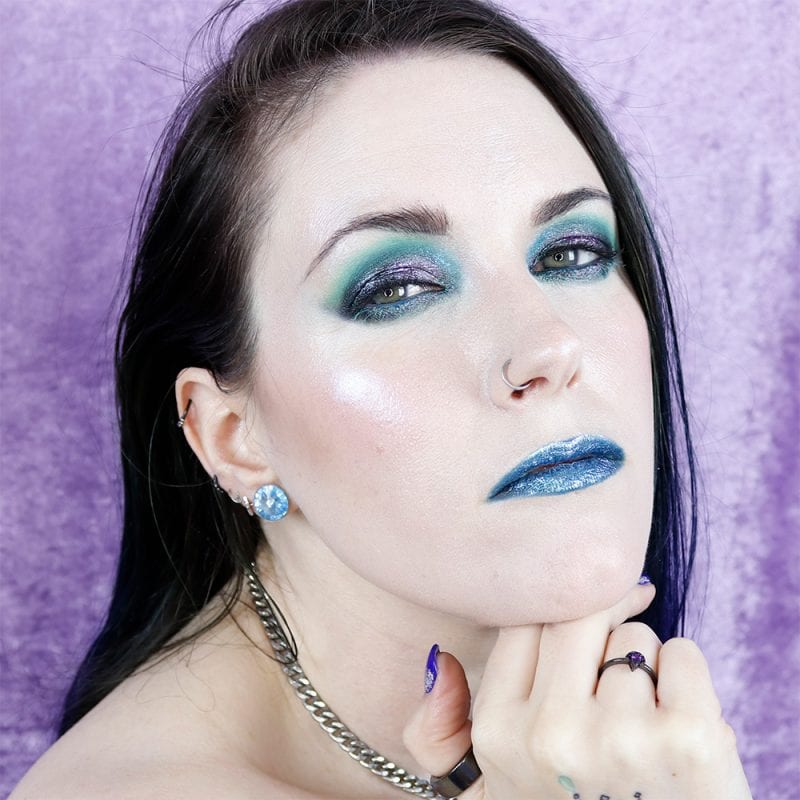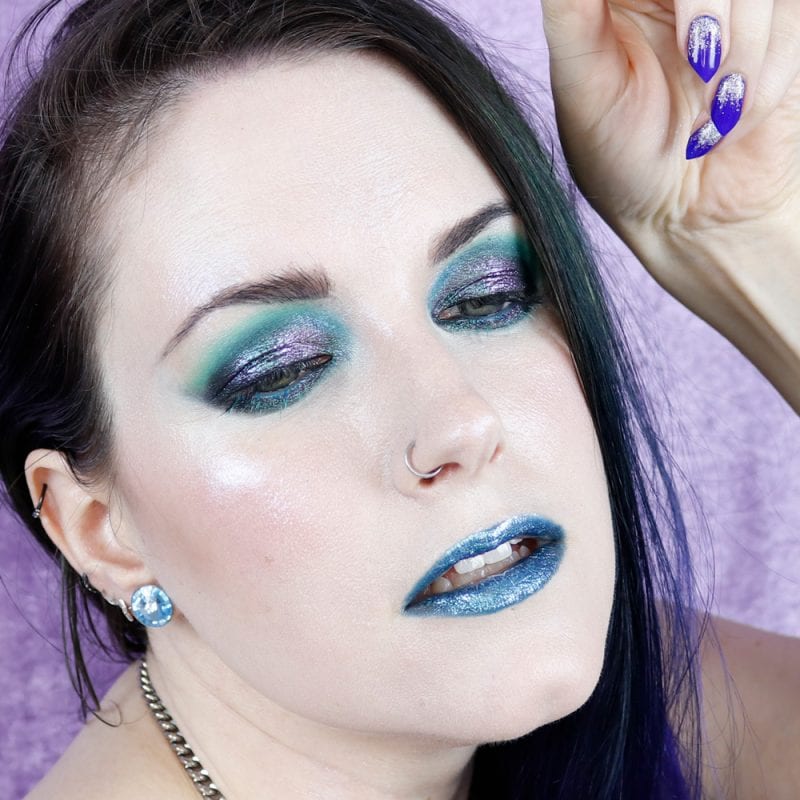 Eyes
Danessa Myricks ColorFix in Nude 1 (v) — lid and lower lid
Cozzette Beauty Essential Powder in C1 (v)
Sydney Grace Co Alexandrite Multichrome Cream Eyeshadow (v) (I can't find this on their website currently)
Melt Inmortal eyeliner (v)
Melt Muerte palette (Duelo, Panteon, Lagrimas, Angelito)
Urban Decay Electric pencil
Rituel de Fille the Enchantress
L.A. Girl Turquoise Mascara
Milk Makeup Kush Mascara (v)
Lime Crime bushy brow gel in Smokey (v)
Lime Crime brow pen in Smokey (v)
Face
Milk Hydro Grip Primer (v)
Juvia's Place Stick Foundation in Tokyo (v)
Juvia's Place concealer in J24 (v)
Besame Lavender Brightening Powder (v) (Le, discontinued, try Aromaleigh Triteleia)
Life's Entropy Alpha contour (v)
Nyx Sweet Cheeks So Taupe contour (v)
Milk Makeup Glimmer glow oil blush (v)
Rituel de Fille the Enchantress
*Urban Decay All Nighter spray (v)
Lips
Melt Latex pencil (v)
Black Moon Zenith liquid lipstick (v)
Nails
Holo Taco Royal-Tea Blue (v)
Holo Taco Rainbow Snow (v)
Holo Taco Super Glossy Taco (v)
*PR sample
(v) – denotes vegan
Holo Taco Thoughts
A few of you suggested I try Holo Taco and I did! Also, several of you said I looked like Cristine Raquel Rotenberg, aka Simply Nailogical, thank you! That's sweet of you. She's like a decade younger than I am.
Let me tell you what I love and hate about the products I've tried. The overall assessment is I love the colors, like the products, but they've got room for improvement. My favorite indie nail polish brand is KBShimmer, though GlitterDaze makes my favorite top coat.
Holo Taco Royal-Tea Blue is a stunning cobalt blue. It's an almost 1 coat color for me. I did find that the formula wanted to run a bit, which I did not like. I love this color. I did not like the super skinny little brush for the polish. I prefer the wider brushes like you find in the newer NARS bottles. (see what I'm talking about here)
Holo Taco Rainbow Snow is a silver holographic glitter polish that is packed with micro, small, and medium-sized silver holographic glitters. The formula on this was runny, as the polish wanted to drip off the wand very easily. I did not like that the formula was so runny, but the color is gorgeous.
Holo Taco Super Glossy Taco is a nice shiny top coat, but it's not quick dry for me. I was hoping that this would be a replacement for Glitter Daze Super Smooth Quick Dry Topcoat, which is my favorite ever but it's been out of stock for a very long time. I accidentally dented my thumb with the Super Gloss Taco topcoat and assumed it would auto level out, which it did not.
Makeup Musings
I've dreamed of being a siren or a mermaid so many times. Wouldn't I look cute with a tail to match my eyeshadow? I put together a moody cool-toned eyeshadow look centered around Sydney Grace Co Alexandrite. The Melt Muerte palette had the most perfect teal and blue tones to compliment Alexandrite. I can't get over how amazingly well the teal shift in Alexandrite matches with blend of Lagrimas and Duelo. I love love love how my eyes turned out for this look. And the Enchantress is giving my skin this subtle ethereal chilled blue glass skin. I swear I need to try bathing my body in Enchantress.
This was my first time trying the Juvia's Place I am Magic Concealer in J24. I also tried a new technique with the concealer and did not like the results as I felt it looked cakey. The Tokyo foundation stick performed nicely though.
Melt Latex pencil was the perfect base for Black Moon Zenith! It created a beautiful sparkly teal blue lip to work with the eyes. I don't usually overdraw my top lip, but I did so here and don't like how it looks.
I've worn this same eyeshadow look 3 days in a row because I love it so much! I wore it Saturday to the Cocktails & Couture event in Tampa. I wore it Saturday from 10am until midnight, so around 14 hours. I prepped my eyes with theBalm Put a Lid on It Eye primer and set it with Cozzette powder in C1. Then I applied Alexandrite with a flat shader brush in a thin layer. Then I blended out the edges with Melt Muerte again. No flaking all day. Excellent formula! One of the designers asked if she could use it for one of the models at the fashion show, and I obliged. It's such a beautiful color.
This is my favorite duochrome / multichrome makeup look that I've created recently. What do you think of it?