Sugarpill C3 Black Capsule Palette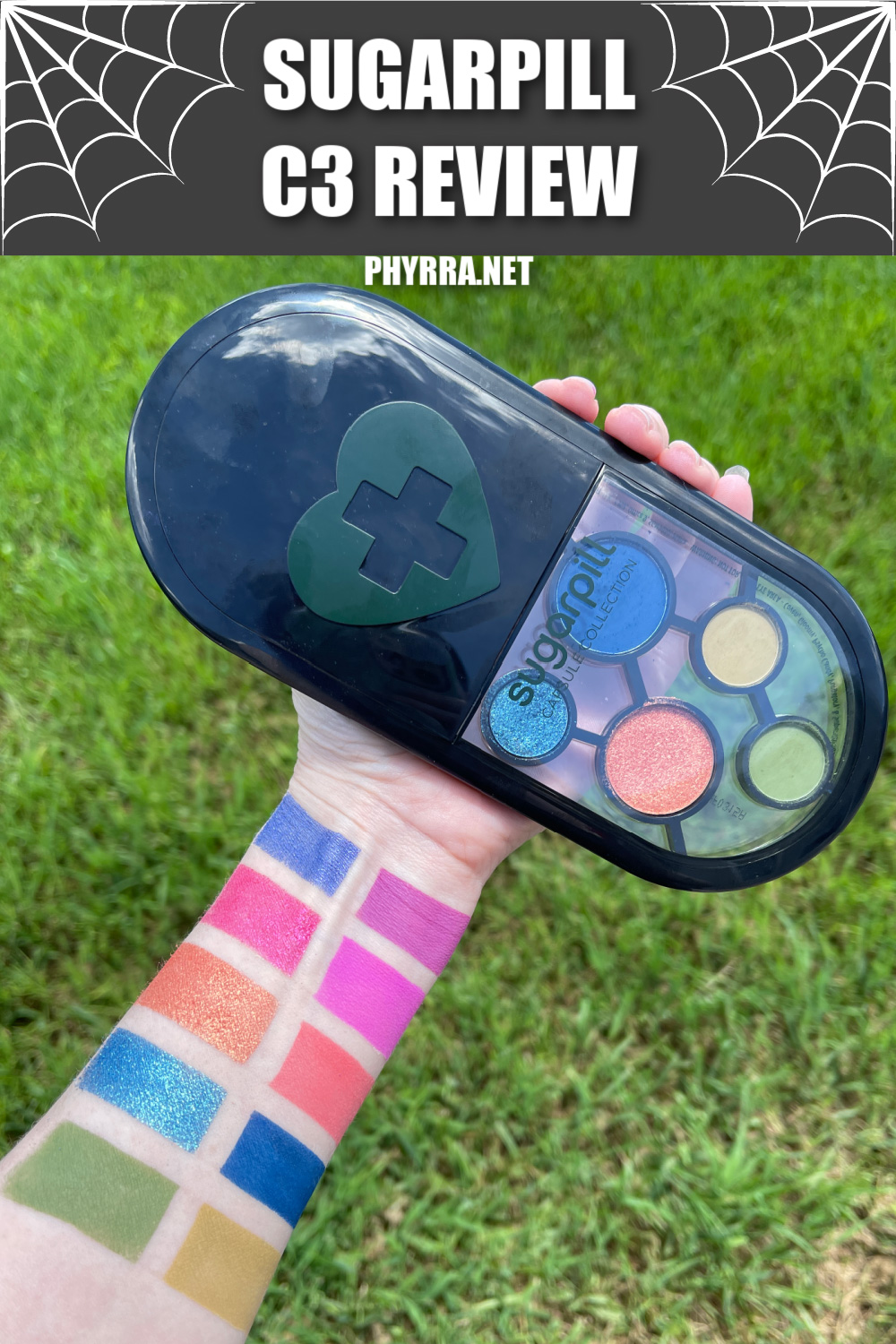 Hello, beautiful creatures! Today I'm sharing my Sugarpill C3 Black Capsule Palette review with you. The C3 Black Capsule Palette is my favorite palette I've purchased from Sugarpill in a long time.
Where to Buy
Sugarpill, Beautylish
Price
$42
About Sugarpill
Sugarpill was founded in 2010 by Amy Doan, also known as Shrinkle online. Her dream began in 2003 when she was frustrated by the beauty community focusing on concealing flaws, natural beauty, and blending in. She developed unique products that allow people to be exceptional and stand out! Sugarpill is cruelty-free, has many vegan products, and is Leaping Bunny certified.
Sugarpill ticks all the boxes for what makes a top indie makeup brand for me – they're cruelty-free, Leaping Bunny certified, bright and colorful fun products, and drama-free.
What Sugarpill Says About the C3
It's our spookiest concoction yet! The Black Capsule contains ten otherworldly eyeshadows, pressed pigments, and a blush. 🔮
C3 Black Capsule Palette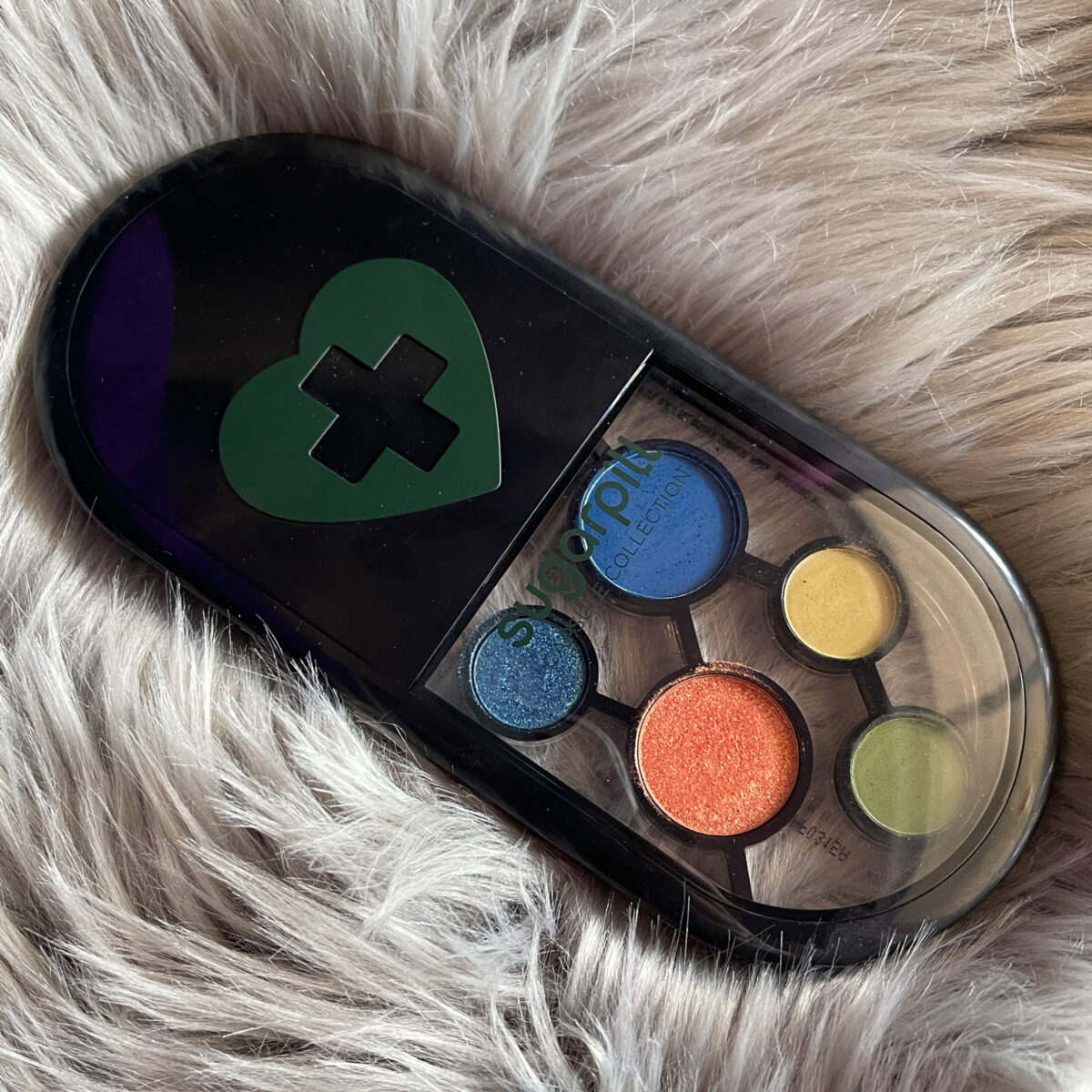 I have a love-hate relationship with the Capsule packaging. Sugarpill's Capsule packaging is innovative and unique, which I love. I get anxious from the layout and sizes of the eyeshadows and blush, which I don't love. The pan sizes are not all the same. Because I have hooded eyes, I wish all the mattes were bigger! I'm grateful that the shade names are on the back of the palette for each color. The little half-mirror is cute. The C3 Black Capsule Palette is my favorite of all the capsule palettes.
Inside Sugarpill C3 Black Capsule Palette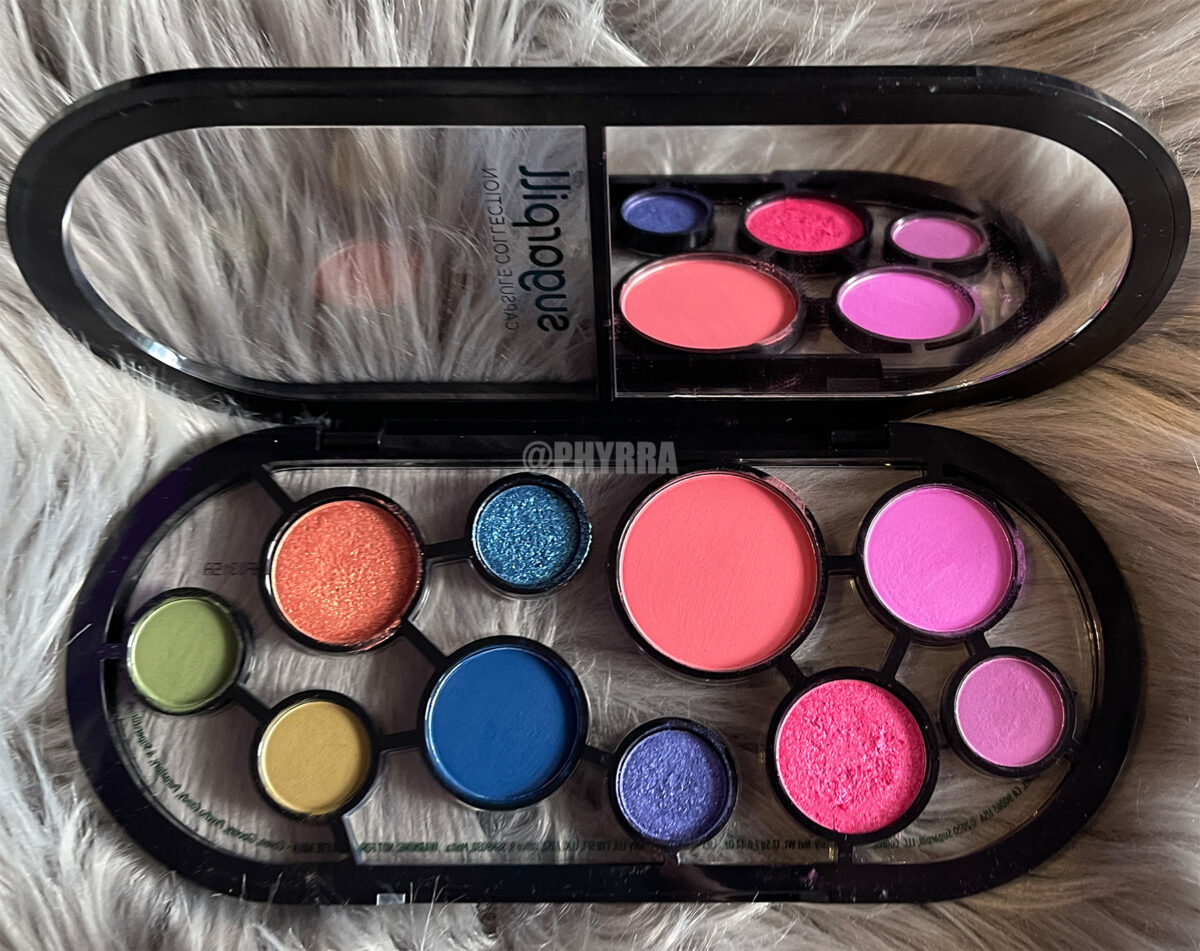 Here are the gorgeous colors inside the Sugarpill C3 Black Capsule Palette.
Oogie – deep matte moss. It's Oogie's turn to Boogie now!
Grimm – muted matte mustard
Firestarter – blazing metallic tangerine
Superstitious – hyper-saturated matte coral blush
Psycho Candy – foiled warm-toned magenta
Gloomy – matte medium-toned orchid
Coven – warm matte violet
Hex – foiled ultraviolet with pink duochrome
Ritual – crystallized cerulean
Purgatory – rich, dark matte denim
Sugarpill C3 Black Capsule Palette Swatches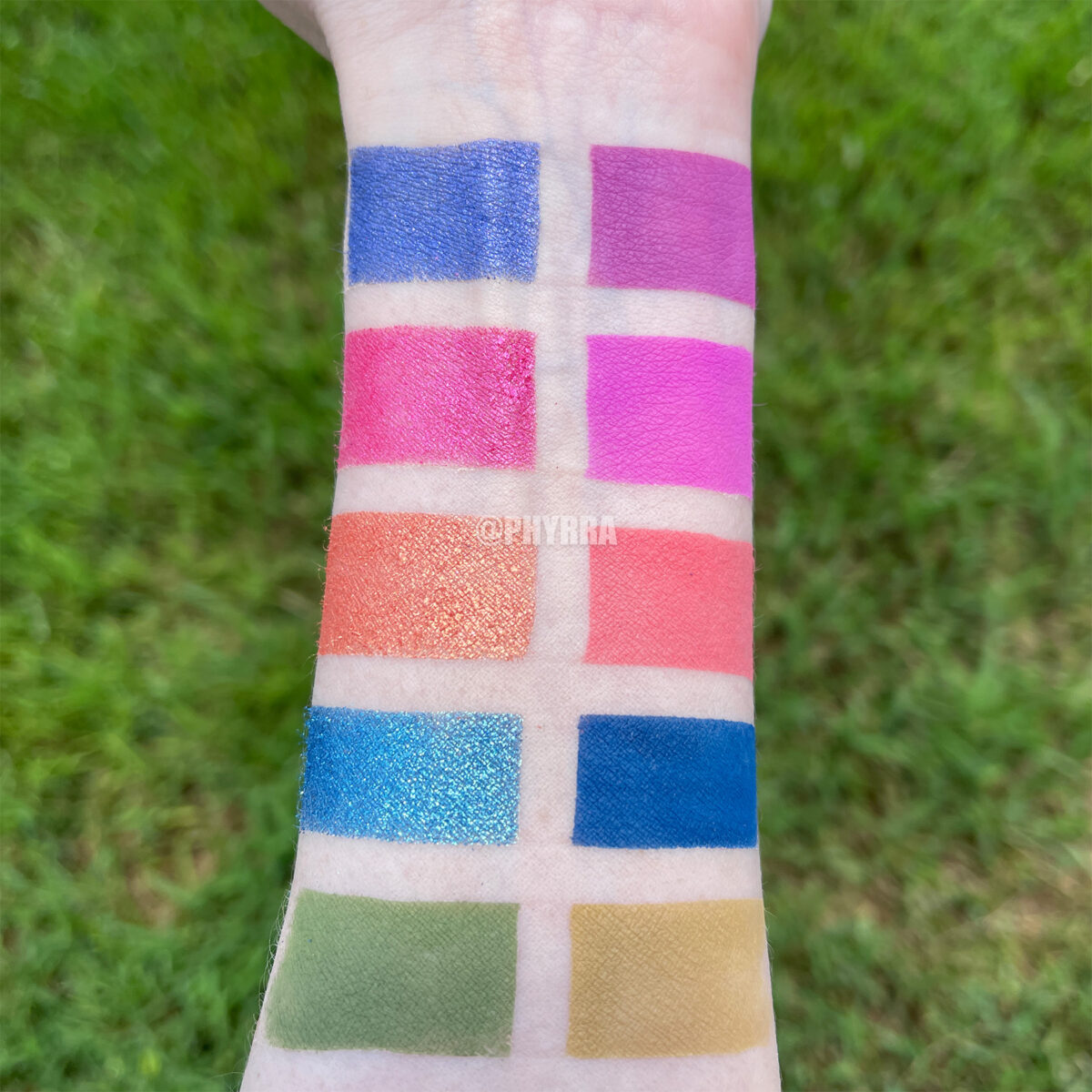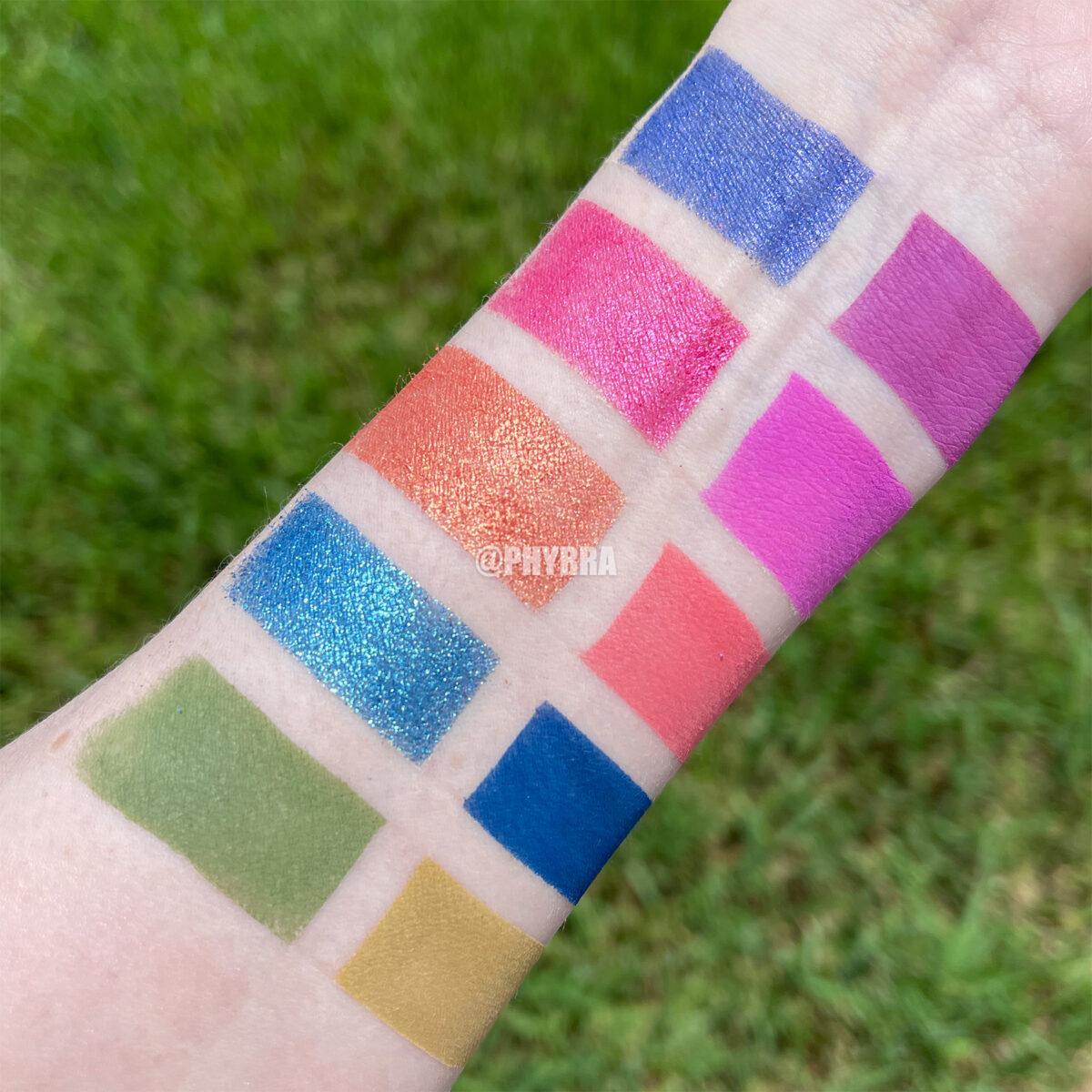 I took the two photos of the Sugarpill C3 Black Capsule Palette outdoors in direct sunlight. Below is the swatch order from top to bottom.
Hex – Coven
Psycho Candy – Gloomy
Firestarter – Superstitious
Rituel – Purgatory
Oogie – Grimm
Sugarpill C3 Black Capsule Palette Review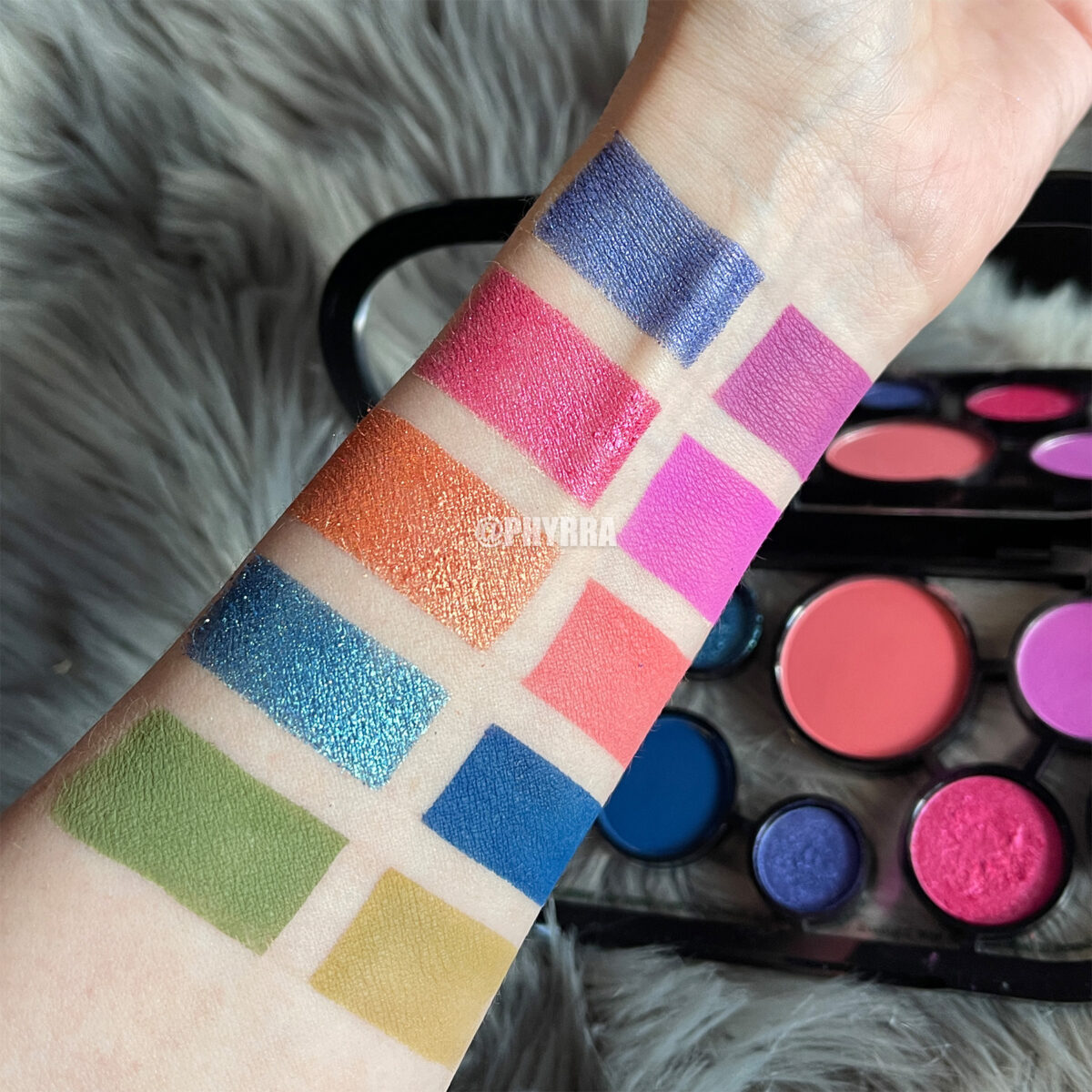 I took this photo indoors in indirect sunlight.
The C3 Black Capsule Palette has gorgeous grungy tones with Oogie, Grimm, and Purgatory. I love the playful pink and purple hues of Superstitious, Psycho Candy, Gloomy, Coven, and Hex. I have fun with Firestarter on occasion too. This color story speaks to me, and I adore it!
While the Pink Capsule has some lovely iridescent hues, pinks, purples, and lime green, and the Orange Capsule has lots of neutrals with some pops of bright lime and turquoise, the Black Capsule has the most shades that work for me and my skin tone. I love how hues like Coven, Gloomy, and Superstitious look with my skin tone.
I have always loved the pigmentation with the Sugarpill matte formula. The Capsule palette mattes have an easier-to-build-up consistency, yet it's not difficult to blend out. I get all-day wear with an eyeshadow primer; a must on hooded eyes like mine.
What do you think of the Sugarpill C3 Black Capsule Palette? Which is your favorite?
More to See