Skin Care Routine for Winter 2020
Hey friends! Today I'm sharing my skin care routine for Winter 2020. Do you have dry itchy skin? I get really dry in the winter, so I updated my skincare routine to help fight the dry skin. I've got the best face wash for dry skin, best toner for dry skin, best moisturizer for dry skin, and more! This is my daily skin care routine for winter, along with my night skin care routine for winter, my exfoliating routine, and my eco-friendly makeup removal process.
I forgot to mention exfoliation in my video, but I'm doing the same thing to exfoliate that I've done for a while – I use my Dermaflash twice a month and I use Pixi Overnight Glow Serum twice a week. This is the best skin care routine for dry skin in winter in my experience. It's my winter skin care routine for glowing skin, since you know I love to glow! My skin care routine is almost 100% vegan. I don't know the vegan status for the Pixi Glow O2 Mask or Overnight Serum.
PR + Purchased by me.
Skin Care Routine for Winter 2020 Video
Please share!
Watch Dry Skin Care Routine for Winter 2020 on Youtube!
Daytime Skin Care Routine for Winter 2020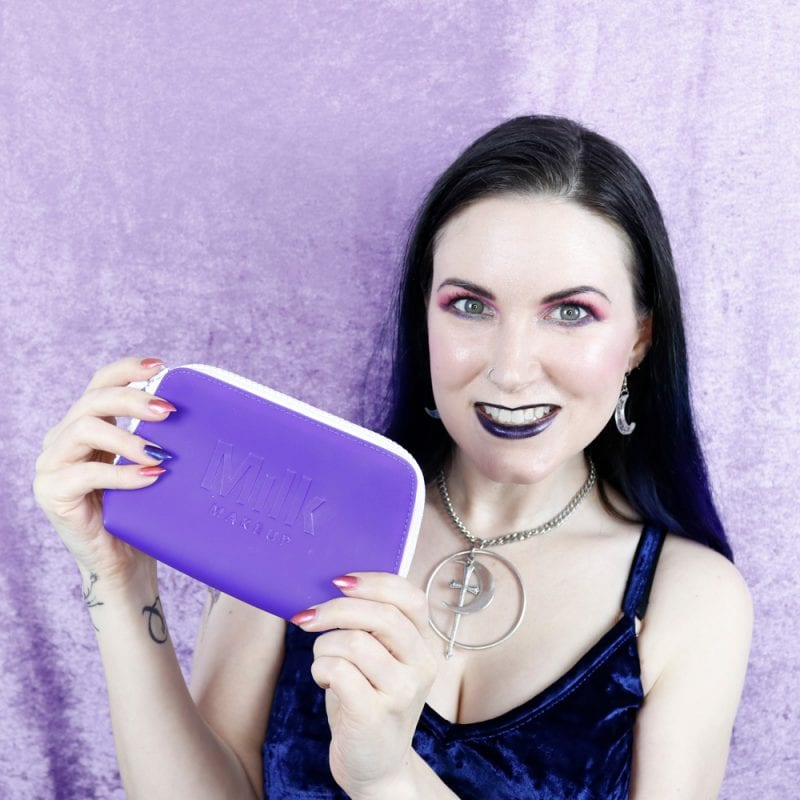 v – denotes vegan
LB – Leaping Bunny Approved
The order above is the order that I use my Skin Care Routine for Winter 2020 products.
Skin Care Routine for Winter Mini Reviews
Looking to get glowing skin in under 5 minutes? The Pixi Glow O2 Oxygen Mask is the best way I've found to do it for my dry skin. I love using this every morning in the shower while I'm washing the rest of me.
I ordered the The Nue Co Topical-C Enhancing Powder from Credo Beauty but it hasn't arrived yet. Once it's here, I'm going to try mixing it with my Holy Snails Honey Shark Serum to give me that added Vitamin C I crave.
For K-Beauty lovers, you NEED to check out Holy Snails. I love the Honey Shark Serum, which is chock full of things my dry, sensitive skin with rosacea needs. It has Manuka honey, propolis, and royal jelly extracts soothe, smooth, protect, and lightly moisturize skin while the niacinamide and n-acetylglucosamine work their brightening magic. The result is soft, hydrated, comfortable skin with a dewy glow. You know I crave my glow!
I'm sad I was sleeping on the StriVecin Hyaluronic Tripeptide Gel-Creme for Eyes! While I love the way I've banished darkness from under my eyes with the Bliss Ex-glow-sion Eye Cream, I've been blown away by the texture of the StriVectin. I must admit I'm hooked on it! The only way this product would be better is if it came in airless pump packaging.
Supergoop Unseen SPF 40 Face is my go-to daily wear facial SPF. I just recently learned that it is reef safe and provides protection from Blue Light. I've loved it since its inception because of the texture and finish. It doesn't irritate my sensitive skin or eyes. It blurs imperfections on my face and is a great base for makeup. It also does not have a white cast.
The Coola Organic Sunscreen Spray SPF 50 is such a great product because it's so easy to apply. You just spray it liberally on your body and then rub it in. It's reef friendly, sweat and water resistant, and has a pleasant smell if you choose the Guava scent.
Milk Makeup Love
I can't believe how much I love the Milk Makeup Matcha Cleanser. I know my skin always enjoys green tea in skincare, but I had no idea how nice it could be in a face wash for dry skin like mine.
I swear the Milk Makeup Matcha Toner is witchery! No seriously, I'm impressed at its ability to help clear blemishes from my skin. I'm really enjoying the Cooling Water, which has caffeine and sea water to help depuff and improve circulation.
I have to admit, I believe the Milk Makeup Watermelon Serum is probably one of the best delivery methods I've ever seen for a serum. Since you're putting the stick directly onto your skin, then rubbing it in with your finger tips, you don't end up with any seepage between your fingertips. No wasted product. I love that!
All my dry skinned friends need to get a sample of the Milk Makeup Vegan Milk Moisturizer! It's made with Desert Milk, Kalahari melon, baobab, jojoba, and aloe vera, fig milk, shea butter, oat milk, argan milk, grapeseed oil, and olive squalane. These are all things my dry, sensitive skin adores. Cin in the PhyrraNyx Facebook Group bought it first and immediately let me know that she thought I'd love it, so I immediately ordered it. Cin & I are often skin twins and I had a feeling she was right. Milk's Vegan Milk Moisturizer has not disappointed. It's amazing for my skin and I love it! The only thing I'm not crazy about is the jar packaging, as I'd rather it be in a light-tight airless pump type container.
Eco Friendly Makeup Removal Routine 2020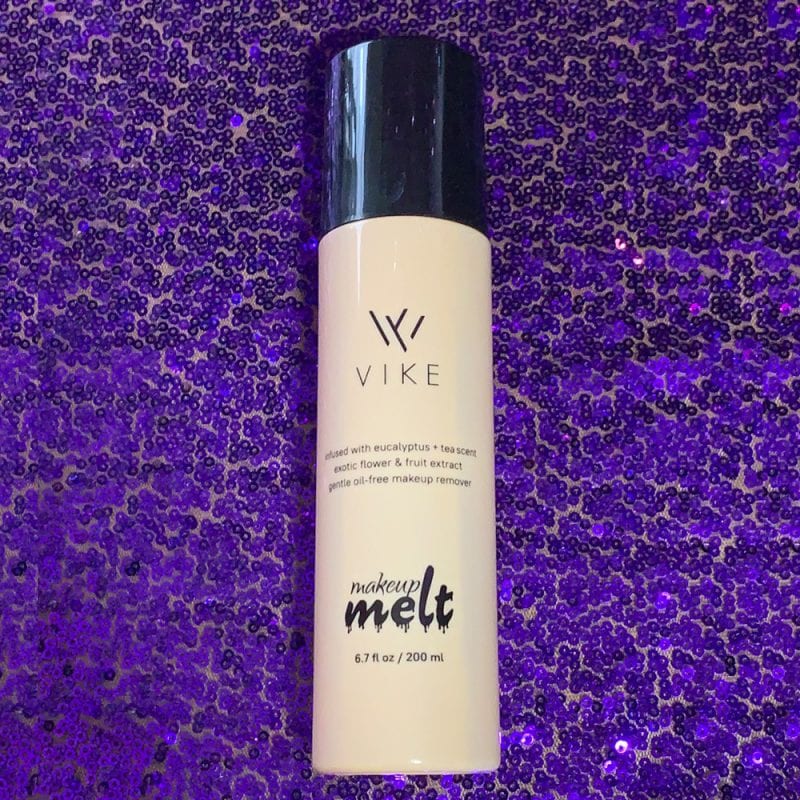 I've been looking for affordable, eco friendly makeup removal options for quite some time. I've never been overly thrilled with my reusable cotton rounds. Recently I was sent the Vike Makeup Melt Spray and fell in love with that, though I have to use it with a Makeup Eraser Cloth. Between the two, I'm able to remove even the toughest waterproof eye makeup without experiencing burning or stinging in my eyes. The Makeup Eraser Cloths are great because they will last 3 to 5 years. Between the two, I feel like this part of my skin care routine for winter is an improvement over me using cotton rounds or makeup wipes for my makeup removal.
Exfoliating One to Two Times Weekly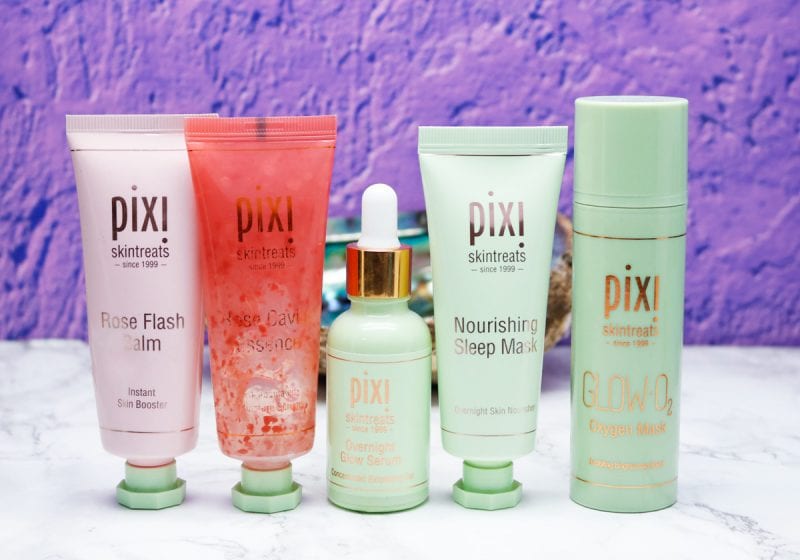 Because I have dry, sensitive skin, I prefer to use a chemical exfoliant. I love the Pixi Overnight Glow Serum. I use this in place of my other serum when I am exfoliating. I do this once to twice a week in my skin care routine for winter.
Face Shaving Twice Monthly Skin Care Routine for Winter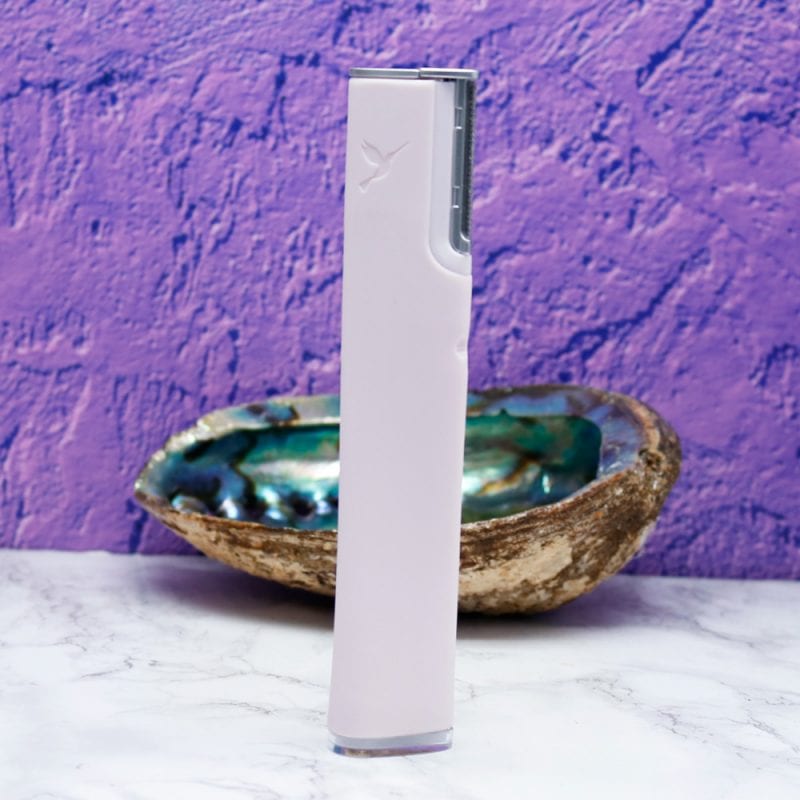 Danessa Myricks turned me on to the Dermaflash 2.0 when I took her complexion class at the Makeup Show Orlando. It's a fancy electric razor. However, before I bought that, I used a regular razor like the one for my legs on my face to get rid of the peach fuzz. Doing this helps my skincare to penetrate better and my makeup to apply better. I shave my face every other week.
Nighttime Skin Care Routine for Winter 2020
You've already heard me extoll the virtues of the Holy Snails Honey Shark Serum and StriVecin Hyaluronic Tripeptide Gel-Creme for Eyes above, so now let me tell you all about the Naturally Serious After-Dark Natural Peptide Sleeping Cream. I love how hydrating and rich this cream is, yet it doesn't feel heavy at all. I do wish it did not come in a jar, because I think its formula would be just fine in an airless pump.
The Good Molecules Ultra-Hydrating Facial Oil is really nice. I find its diminutive size adorable. I think any facial oil you enjoy when used as the last step in your skincare routine helps to lock in moisture.
I hope you find my Skin Care Routine for Winter 2020 helpful. What changes have you made to your skincare routine?