Danessa Myricks ColorFix Tribe Look
Today I'm sharing my Danessa Myricks ColorFix Tribe Look. I created this entire look based around one product – Danessa Myricks ColorFix in Tribe. See more swatches of my Danessa Myricks ColorFix  and Cushion Liners.
PR + purchased by me.
ColorFix Tribe Look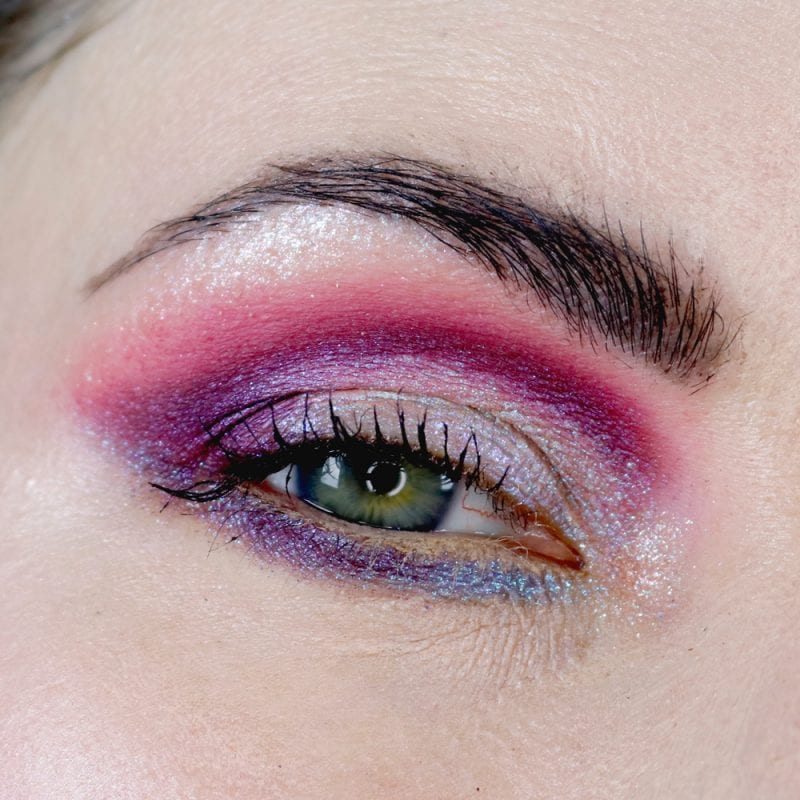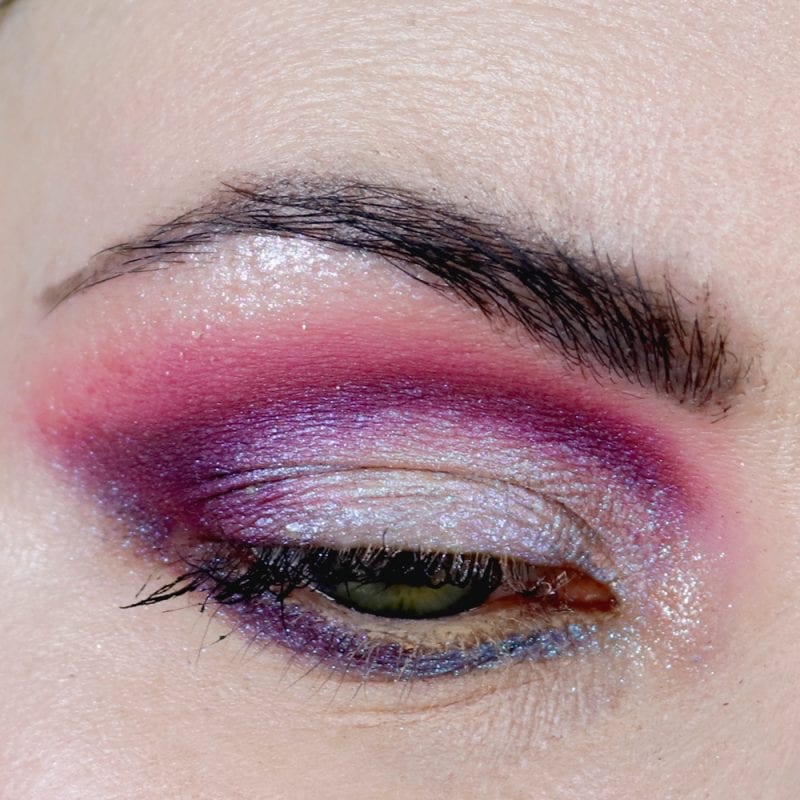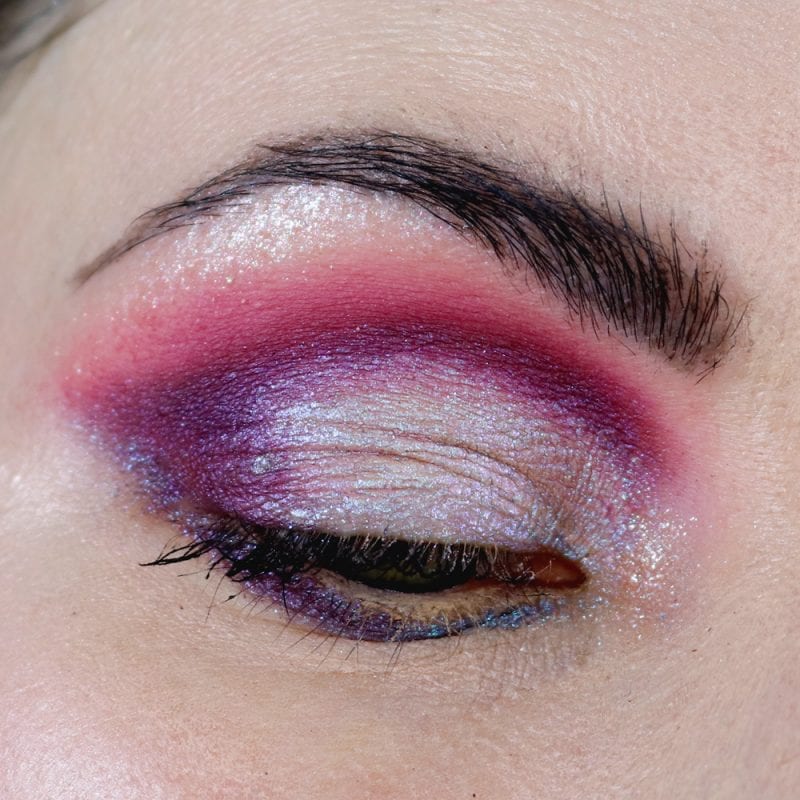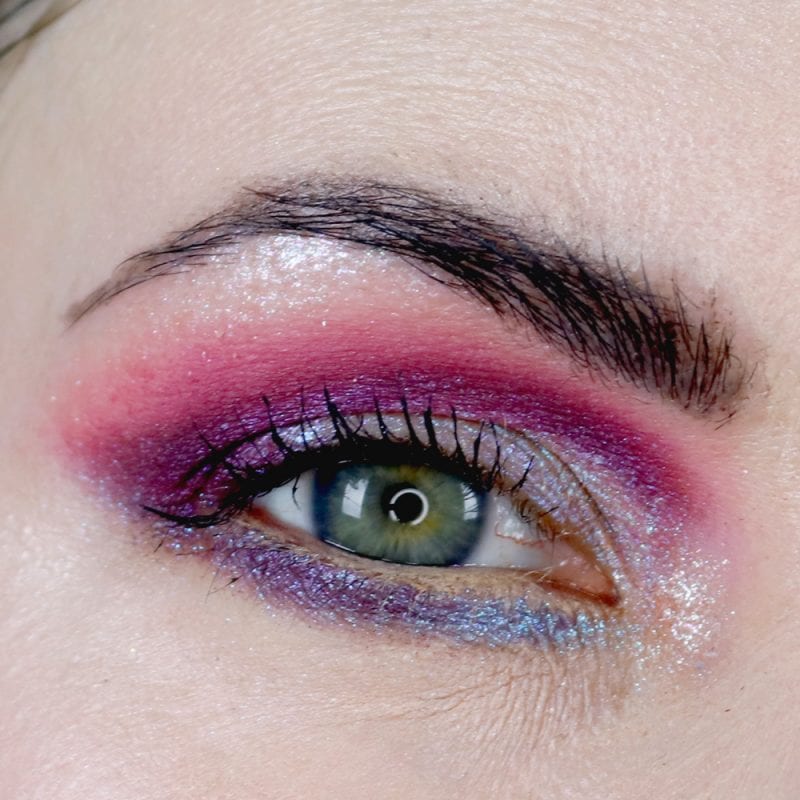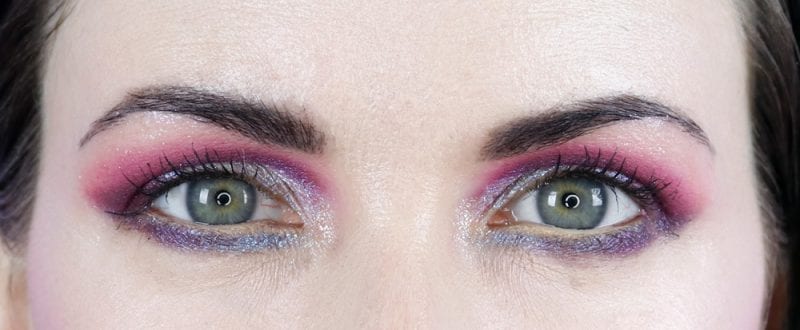 To create my Danessa Myricks ColorFix Tribe look:
Primed & Set the eyes with my eyeshadow primer and setting powder.
Tightlined the upper lashline with Melt Inmortal.
I took a tiny dot of Tribe (like literally the size of a tiny pin head) and blended that through the crease and outer corner.
I used Denarau to blend on top of Tribe.
Heart Shaped Cookie was used to blend out the edges of Denarau and Tribe.
Colour Pop Just Your Voice was used along the entire lower lid.
CP's Hallucinogenius was used on the lid.
I lined the lower waterline with Urban Decay's Walk of Shame pencil, which seems to be discontinued.
I used Black Moon Immortal to deepen the lower crease, the outer lid, and the outer lower lid.
I added a touch of Nabla Water Dream to the inner corner of the eyes.
I highlighted with Frog under the brows and a bit at the inner corner.
I finished my look with Milk Makeup Kush Mascara.
Cover Girl Clean Fresh Skin Milk in Fair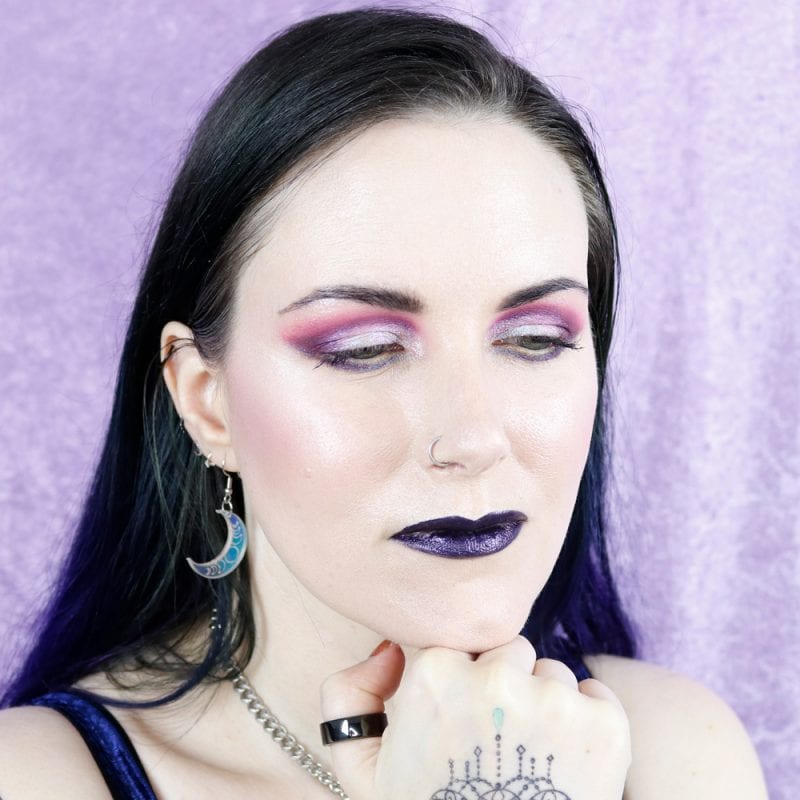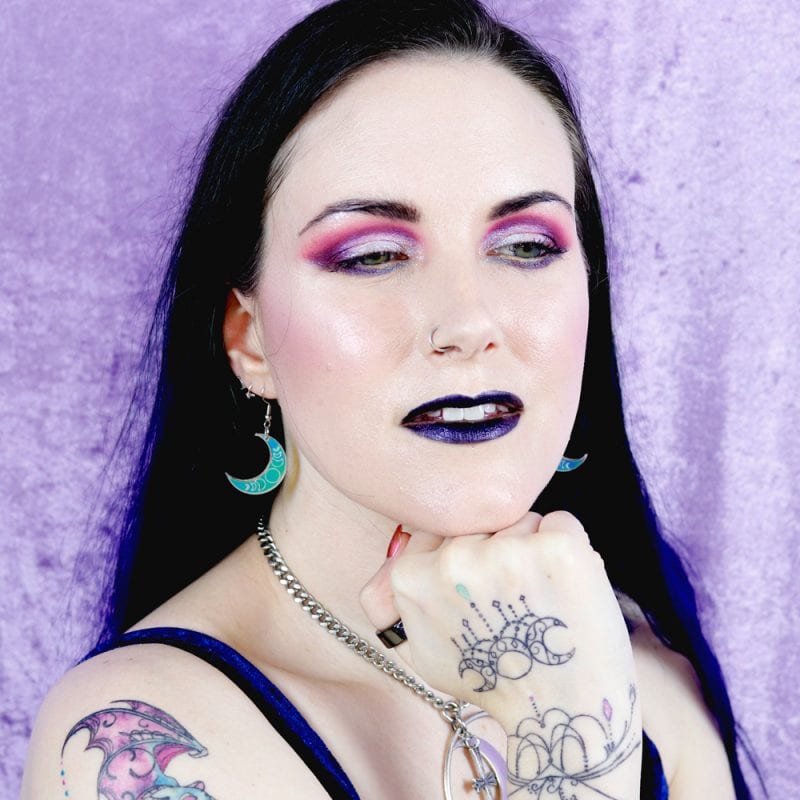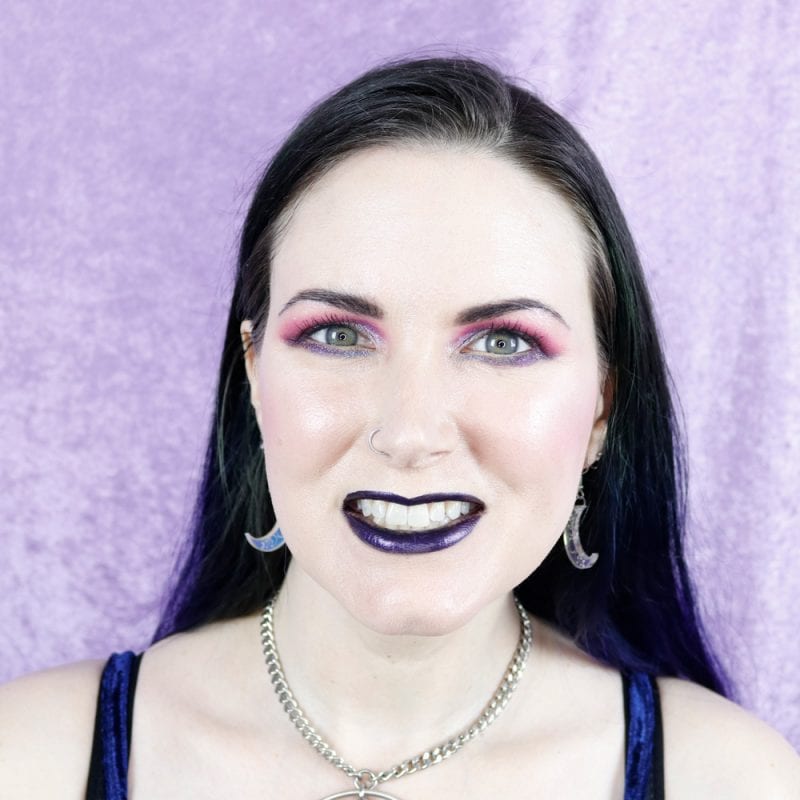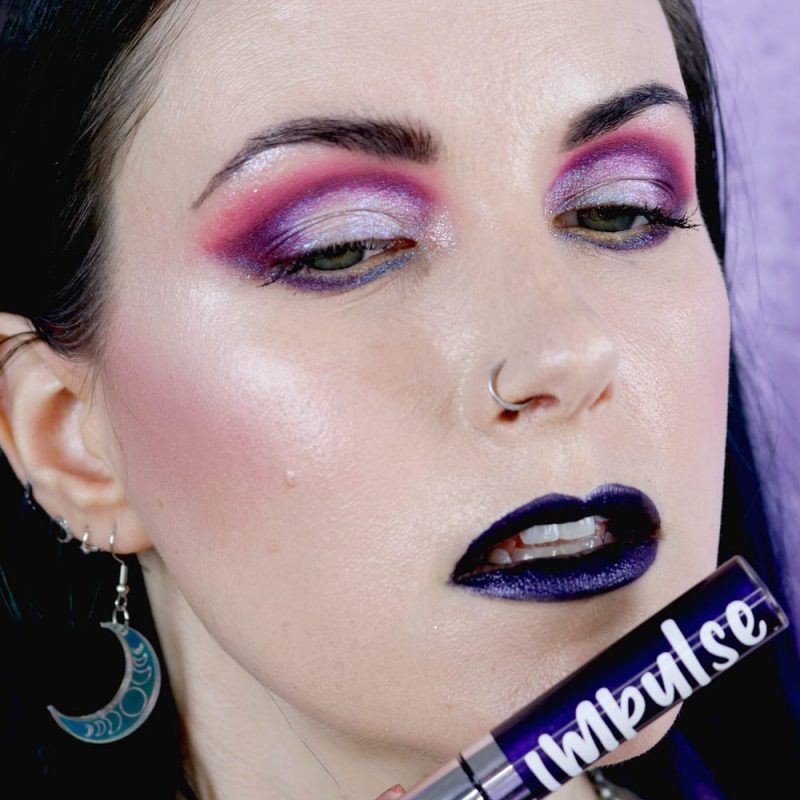 Eyes
TheBalm Eyeshadow Primer
Cozzette Beauty Powder in C1
Danessa Myricks ColorFix in Tribe
Colour Pop Just Your Voice, Hallucinogenius, Frog
Suva Denarau
Black Moon Immortal
Sugarpill Heart Shaped Cookie (discontinued)
Melt Inmortal
Nabla Water Dream
LA Girl Black Brow Pencil
Milk Diesel Brow Gel
Milk Kush Mascara
Urban Decay Walk of Shame
Face
Milk Hydro Grip Primer
Cover Girl Clean Fresh Skin Milk in Fair
Cover Girl Clean Fresh Sweet Innocence Blush
Cover Girl Clean Fresh Opal Dreams Highlight
bareMinerals I'm Freesia Blush
Black Moon Squid Highlight
Revolution Pro Luminescence
Lips
Impulse Witchful Thinking
Mini Review on the Cover Girl Clean Fresh Skin Milk Foundation. CG sent me shades Porcelain & Fair, I can wear both but Fair is yellow-toned and a better match in my opinion. Fair is also a little darker than I normally wear and you can see that in the last photo of me holding the lipstick tube that my face appears darker than my neck. I love light to medium coverage foundations in general.
Cover Girl Clean Fresh Skin Milk Foundation is a dewy foundation, which should be ideal for dry skin. However, I realize that I HATE makeup products that never set. So I am NOT a fan of how this never sets. You can absolutely set it yourself if you desire. You can see my skin's imperfections through the foundation, which doesn't bother me but may bother others.
I feel like Cover Girl Clean Fresh Skin Milk Foundation offers more coverage than the Glossier Perfecting Skin Tint. From the drugstore, I think Nyx Bare With Me is similar, but I prefer the Nyx product to the Cover Girl one. It comes in 14 shades, of which I can wear two, so I think the shade range is very forgiving because of the sheer formula.
Danessa Myricks ColorFix Tribe
Danessa Myricks ColorFix in Tribe is truly a versatile product. The color is listed as a deep purple. Tribe appears as a burgundy wine plum type color to my eyes. I'm impressed by the fact that you literally only need the tiniest amount of ColorFix to create a look.
ColorFix is a long-wearing cream product that sets. It can be used anywhere on the eyes, lips, face and body. It has a unique silicone-polymer base that makes it easy to blend helps it last.
A single tube of ColorFix is typically $18 for .10 oz of product. However, it will take forever for me to finish one of these tubes. As I mentioned above, I literally used a drop the size of a pin head per eye. I am very happy about the value for the amount and price.
I would love to see Danessa Myricks develop some beautiful duochromes in this formula. It's the best cream eyeshadow formula I've found to date.