Makeup Junkie Tag
Today I'm sharing the Makeup Junkie Tag! This was created by the Beauty Blog Coalition. See when my makeup addiction started, what keeps me going, and what inspires me to share my love of makeup with you!
PR + purchased by me.
Cruelty-free Makeup Junkie Tag Look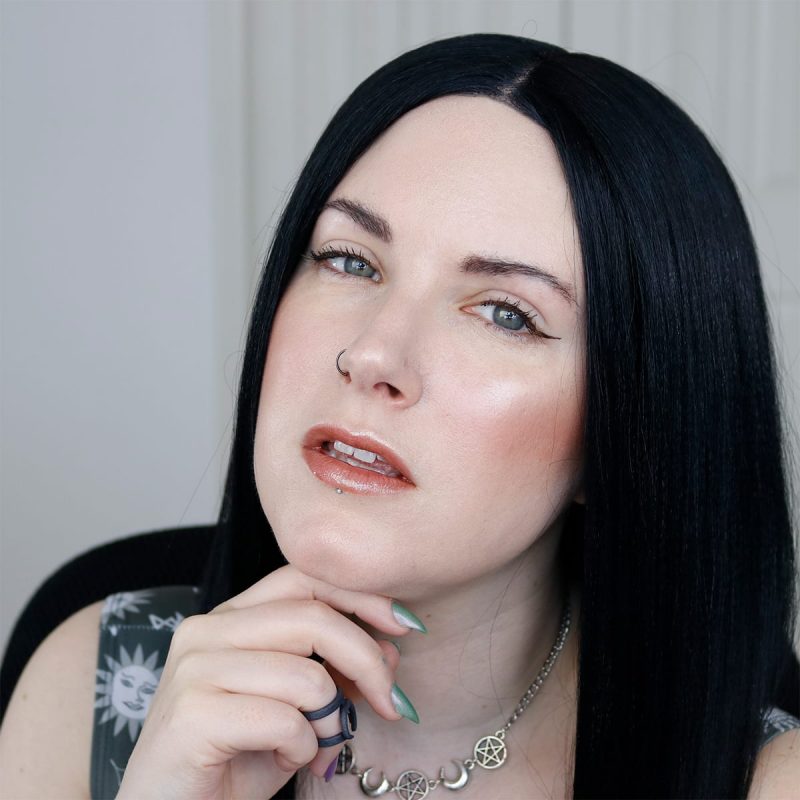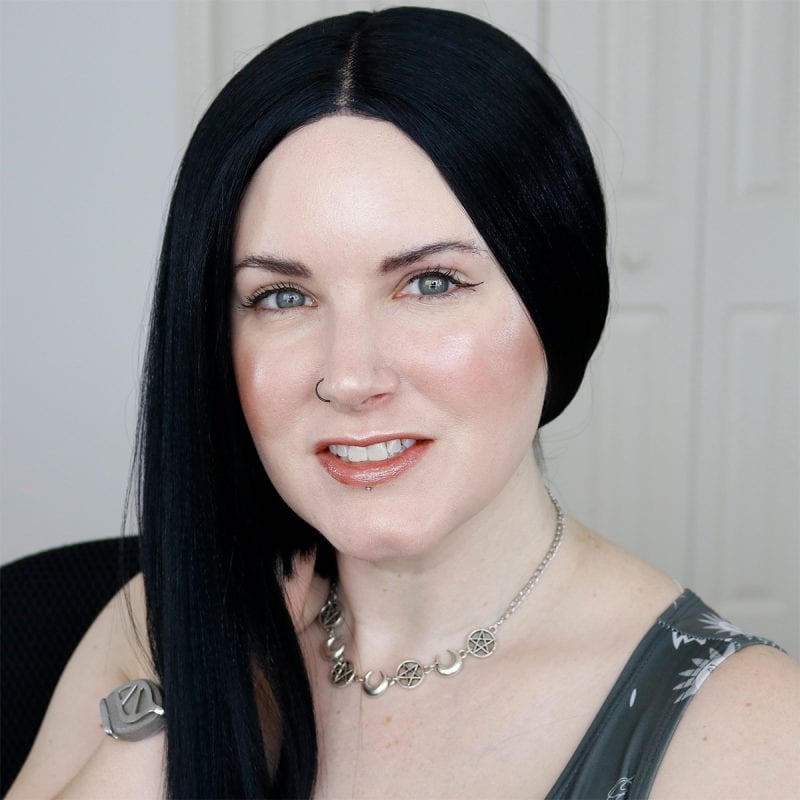 Fashion
Bobbi Boss Yara Wig
Witchcraft choker
Cow Cow Starry Night Sky Dress (this goes up to 5XL in size & I wear a M)
Bellabeat Leaf Urban Fitness Tracker
Eyes
Contours RX Lid Correcting Strips in 7mm
Kat Von D Liquid Eyeliner in Trooper
Milk Makeup Kush Mascara
Idun Minerals Perfect Eyebrows in Dark
Face
Smashbox Primer Water in So Chill Coconut
Milk Makeup Blur Stick – nose
Perfekt Beauty Skin Perfection Plus in Luminous
Laura Geller Balance-n-Brighten in Porcelain (Amazon currently has a $6 off coupon for this)
theBalm Take Home the Bronze in Oliver
theBalm Balm Beach blush
Wet n' Wild Goth-o-Graphic loose highlighter in Moon Tears (limited edition, discontinued)
Lips
Marc Jacobs Beauty Ch-Ch-Changes gloss
Nails
KBShimmer (upcoming)
I really love the Marc Jacobs Beauty Ch-Ch-Changes gloss! The formula is super comfortable to wear and this particular shade is great for a warm neutral look. It gives some color without being boring or too in your face.
I'm also a huge fan of theBalm Bronzer in Oliver combined with theBalm Balm Beach blush. I feel like my cheeks look so pretty!
I wish Wet n' Wild Beauty didn't make Moon Tears limited edition. It's such a great  highlighter but I feel guilty every time I wear it because it's no longer for sale.
Makeup Junkie Tag Questions
1. When did you start wearing makeup?
2. Any makeup trend you wish would end?
3. Your favorite makeup trend
4. Do you have a secret technique in applying makeup?
5. What's your dream makeup?
6. One makeup product you can't leave home without?
7. What was the first makeup item you ever purchased?
8. Where do you find your creative inspiration?
9. What is your favorite type of video to film?
10. What is your favorite type of video to watch?
People I Tag
Makeup Junkie Tag Video
I hope you love the makeup junkie tag! I'm so glad I finally got around to doing this one because it was so much fun! If you don't already, you should give me a follow on Instagram and Pinterest to share my love of beautiful makeup!
Other features mentioned in the video