Life Update About My Home
It's a life update about my home and more! I speak candidly about changes I've made in my lifestyle, home and 10 years of blogging. Plus I ask you, what should I do for my birthday?
PR + purchased by me.
Life Update About My Home Look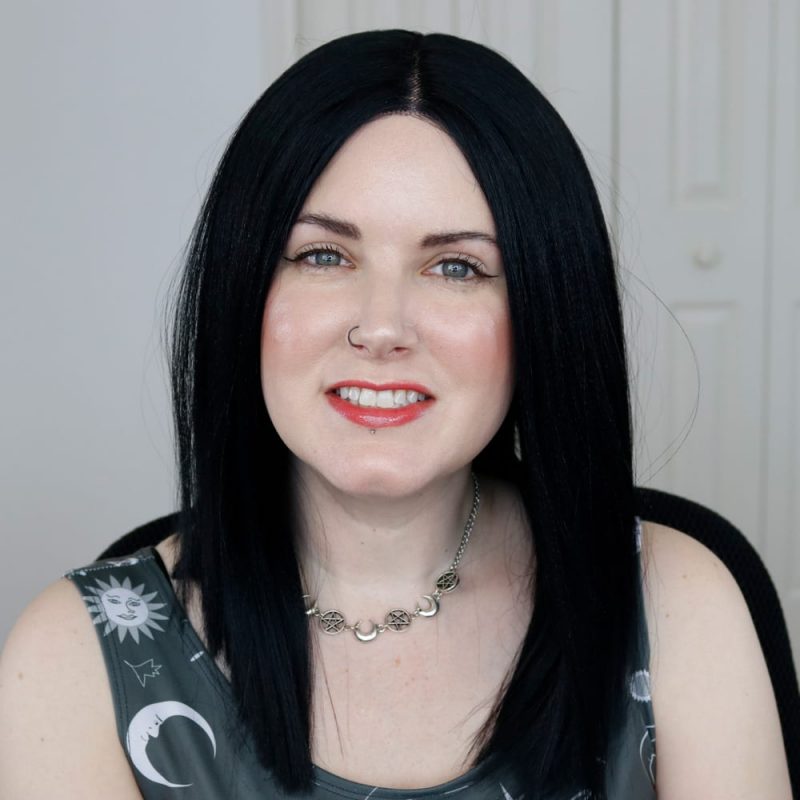 Fashion
Bobbi Boss Yara Wig
Witchcraft choker
Cow Cow Starry Night Sky Dress (this goes up to 5XL in size & I wear a M)
Bellabeat Leaf Urban Fitness Tracker
Eyes
Contours RX Lid Correcting Strips in 7mm
Kat Von D Liquid Eyeliner in Trooper
Milk Makeup Kush Mascara
Idun Minerals Perfect Eyebrows in Dark
Face
Smashbox Primer Water in So Chill Coconut
Milk Makeup Blur Stick – nose
Perfekt Beauty Skin Perfection Plus in Luminous
Laura Geller Balance-n-Brighten in Porcelain (Amazon currently has a $6 off coupon for this)
theBalm Take Home the Bronze in Oliver
theBalm Balm Beach blush
Wet n' Wild Goth-o-Graphic loose highlighter in Moon Tears (limited edition, discontinued)
Lips
Urban Decay 100 Degrees Vice lipstick
Nails
KBShimmer (upcoming)
Life Update About My Home Video
I don't normally do clickbait type titles but I guess this one is close.
I hope you enjoyed hearing me talk about my mental health. I think it's important for you to hear from real people like me who have an invisible chronic illness (I have anxiety disorder) and how I treat my illness. I take medication daily. I see a therapist. I'm open to new medications and treatments that my doctors think are suitable for me. I am not a doctor, so I am not trying to tell you that this is the right way or the only way to treat anxiety. I'm just telling you what works for me.
What's going on with you? Let me know in the comments below or join the PhyrraNyx Facebook group to chat!