Makeup Trends That Need to Die in 2018
There are many makeup trends that need to die in 2018. Today I'm sharing my top 6 that I'd like to say bye to. This video was inspired by a discussion in the PhyrraNyx Facebook Group. Join us there to talk about makeup and life!
PR + purchased by me.
Makeup Trends That Need to Die in 2018 Look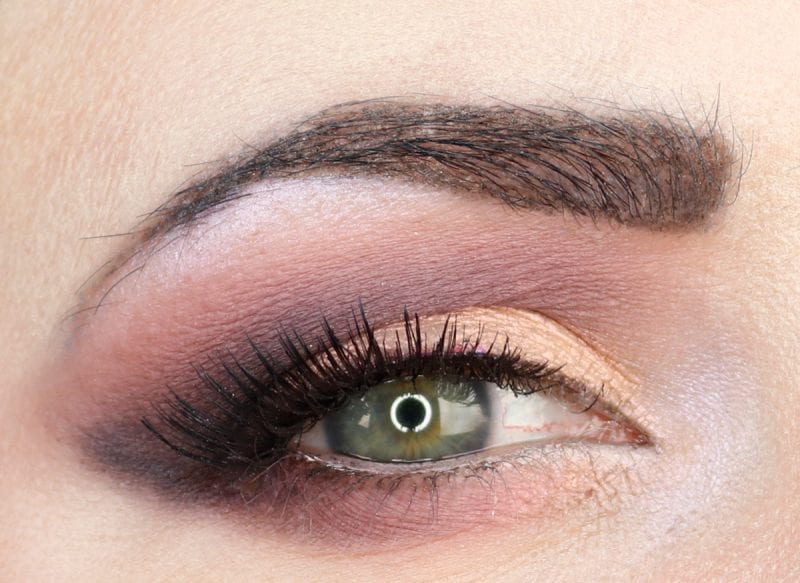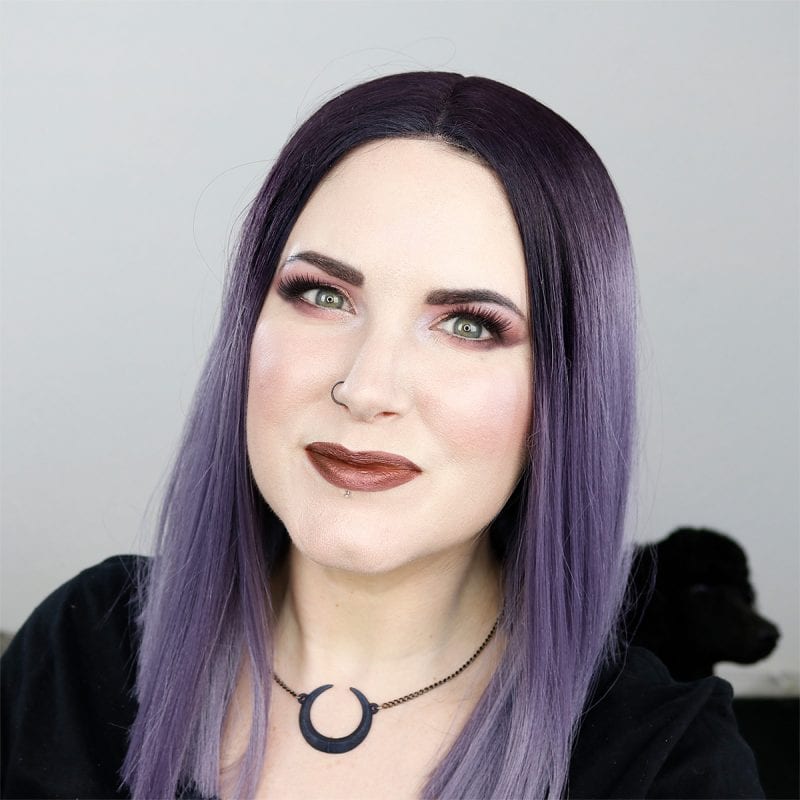 Fashion
Bobbi Boss Yara Purple Wig
Witches Do It Better Shirt (similar style)
Rogue & Wolf Eclipse Necklace
Bellabeat Leaf Urban
Eyes
Too Faced Shadow Insurance
Too Faced Glitter Glue
Milani Prep Set Go Setting Powder
Colour Pop Say I Do – transition
Melt Last Caress – crease and lower lid
Melt Meanstreat – outer v and outer lower lid
Melt Dark Matter – outer v and smoked out at outer lid and outer lower lid
Melt Skeleton Kiss – lid and inner v
Makeup Geek Celestial – highlight
Colour Pop Jet Set Black brow pencil
Urban Decay Perversion Mascara
Eylure 05 Accent Lashes 
Face
Hourglass Veil Mineral Primer 
Hourglass Vanish Foundation Stick in Blanc 
Laura Geller Balance-n-Brighten foundation in Porcelain 
Hourglass Ambient Strobe Lighting Blush in Euphoric Fusion – blush
Urban Decay TMI – blush
Makeup Geek Celestial – highlight
Milani Make It Dewy Setting Spray 
Lips
Kat Von D Lolita pencil
Black Moon Eternal liquid lipstick
Nails
KBShimmer Deck the Claws with a rose gold glitter accent
I am seriously in love with this hair color on me. I think I need to see about switching from my teal blue to this silvery purple. I've never had a purple so light before. I normally go bright or dark. However, I really love how this particular shade of purple looks with my skintone. I think it works because the dark roots balance it for me.
Makeup Trends That Need to Die in 2018 Video
At the end of this video, I put in clips of Phaedra and Nyx playing. They were noisy AF when I recorded this video. My girls just had to play fight. Seriously though, I love watching the two of them play together.
I had a lot of fun filming my makeup trends that need to die in 2018 video, despite the interruptions from my canine companions. If you would like to see more videos like this, let me know your suggestions in the comments below.
Unrelated to this video, KBShimmer's Winter collection is live. I'm wearing Deck the Claws in this video and I love this color. It's been years since I've felt like wearing red nails but the amazing shimmer in this polish stole my heart. It makes me think of Dorothy's Ruby Slippers from the Wizard of Oz.
What makeup trends do you think need to die in 2018? What do you want to see become popular?
You might want to check out 8 Tricks to Make Eyeshadow Blending Easy.