Anti Haul 12 Tarte, Kat Von D, Colour Pop, and More!
Today I'm sharing my Anti Haul 12, featuring Tarte, Kat Von D, Colour Pop, and More! It's mostly palette focused since I seem to be palette obsessed. Everything is, of course, cruelty free. I'm not saying these brands suck and no one should buy them. I am explaining why these products aren't a fit for my collection and why they may not be a fit for yours. I hope you find my rationale helpful!
What I'm Wearing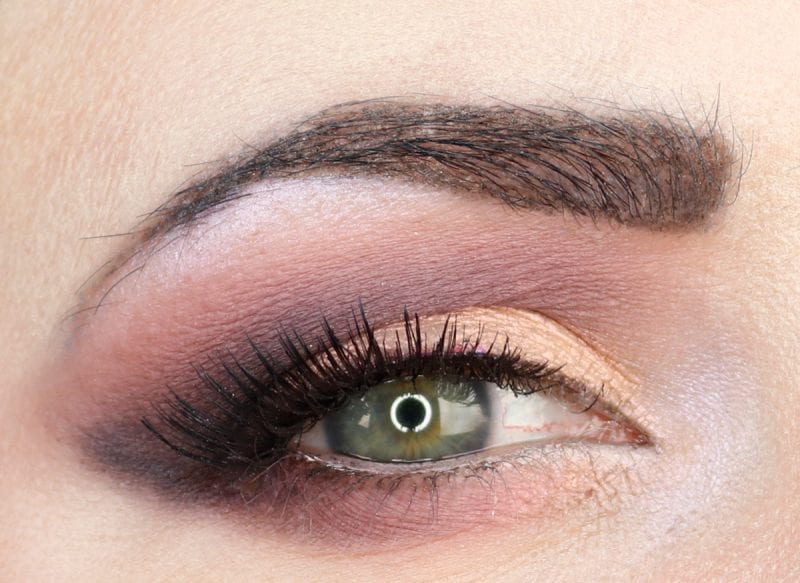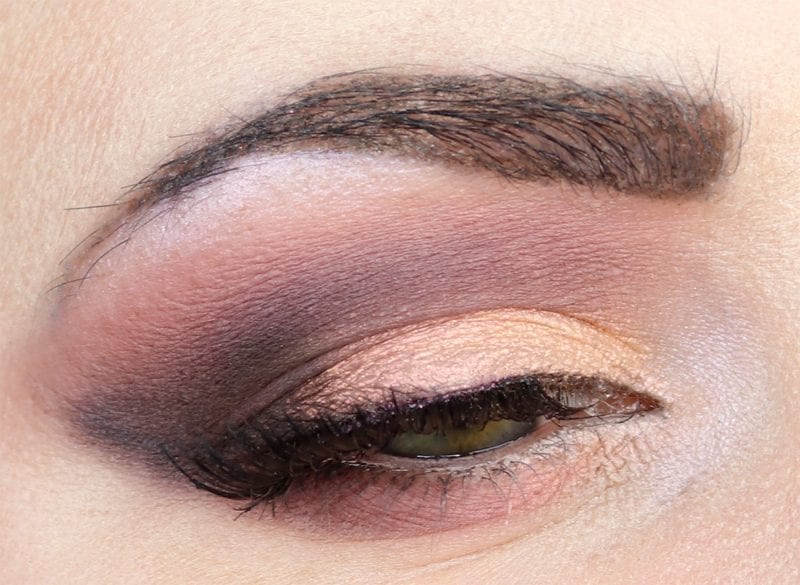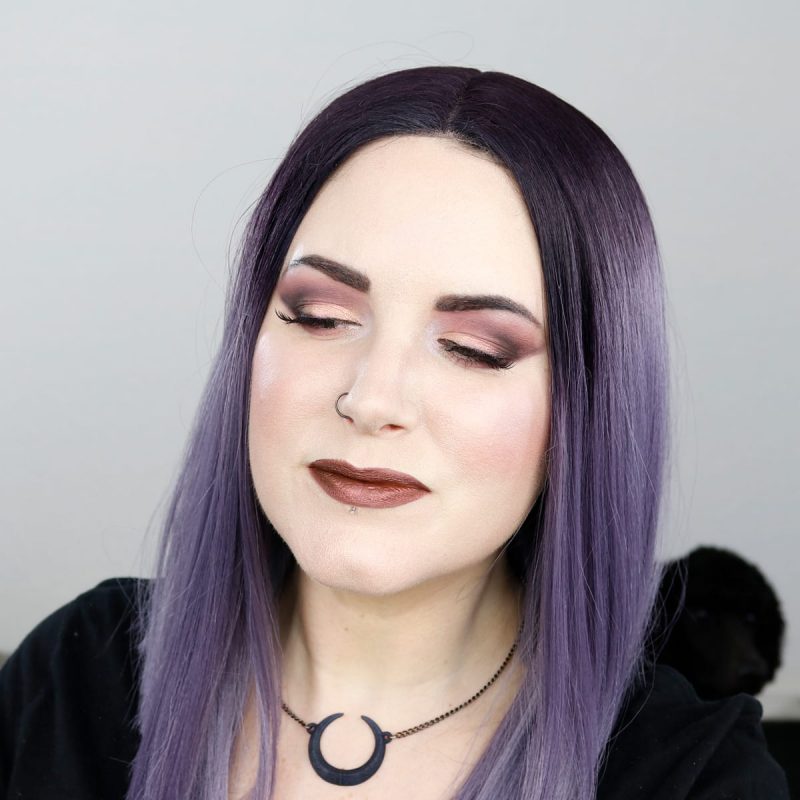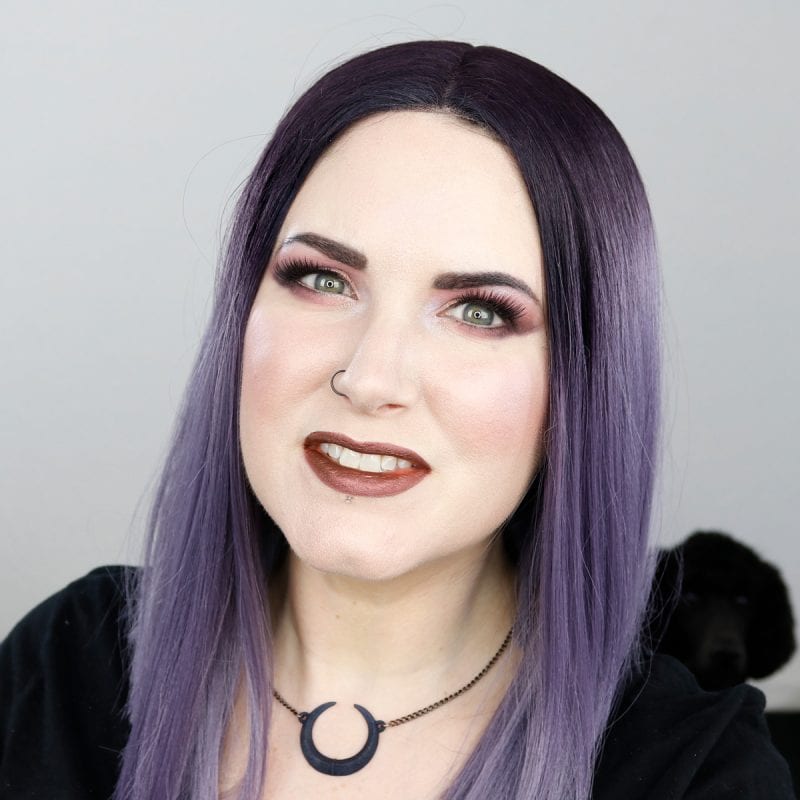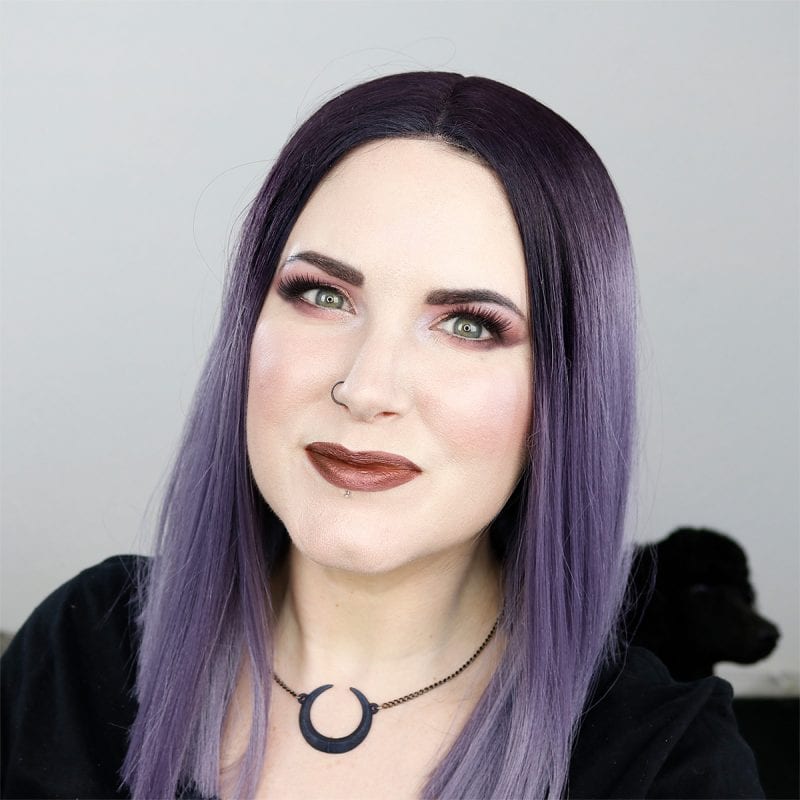 Fashion
Bobbi Boss Yara Purple Wig
Witches Do It Better Shirt (similar style)
Rogue & Wolf Eclipse Necklace
Bellabeat Leaf Urban
Eyes
Too Faced Shadow Insurance
Too Faced Glitter Glue
Milani Prep Set Go Setting Powder
Colour Pop Say I Do -- transition
Melt Last Caress -- crease and lower lid
Melt Meanstreat -- outer v and outer lower lid
Melt Dark Matter -- outer v and smoked out at outer lid and outer lower lid
Melt Skeleton Kiss -- lid and inner v
Makeup Geek Celestial -- highlight
Colour Pop Jet Set Black brow pencil
Urban Decay Perversion Mascara
Eylure 05 Accent Lashes 
Face
Hourglass Veil Mineral Primer 
Hourglass Vanish Foundation Stick in Blanc 
Laura Geller Balance-n-Brighten foundation in Porcelain 
Hourglass Ambient Strobe Lighting Blush in Euphoric Fusion -- blush
Urban Decay TMI -- blush
Makeup Geek Celestial -- highlight
Milani Make It Dewy Setting Spray 
Lips
Kat Von D Lolita pencil
Black Moon Eternal liquid lipstick
Nails
KBShimmer Deck the Claws with a rose gold glitter accent
You can see Nyx in the background, photobombing me in these photos. She and Phaedra are playing in the video, too.
Anti Haul 12 Video
Anti Haul #12! Tarte, Kat Von D, Colour Pop, and More!
Products Mentioned in Anti Haul 12
Tarte Foil Finger Paints Shadow Palette
Kat Von D Bow n Arrow Duo
Kylie Cosmetics Naughty and Nice Palettes
Colour Pop All I see Is Magic Palette
Colour Pop Dream Street Palette
Too Faced White Chocolate Bar Palette
Huda Beauty Obsessions Palettes
Dose of Colors Blushing Berries Palette
Violet Voss's New Palette
Kat Von D Mini Metal Crush Palette
Kat Von D Metal Crush Highlighter Palette
I'm so tired of the limited edition palettes coming out. I'm also sick of the FOMO inducing flash sales where things are only available for 24 hours. I'll probably have a rant video up soon for you discussing those issues and more.
What are you not gonna buy? Are any of my anti haul 12 picks things you want or you're skipping?
You Might Want to Check Out
Last Updated on