November Beauty Empties
I wanted to share my November Beauty Empties with you. These are all products that I finished up during the month of November, at least the ones I remembered to save! I'm usually terrible about remembering to save all my empties.
PR + purchased by me.
What I'm Wearing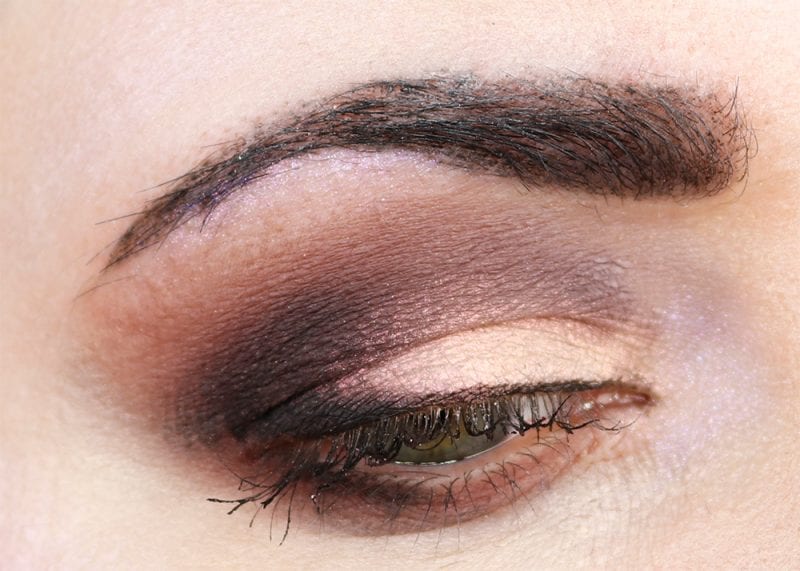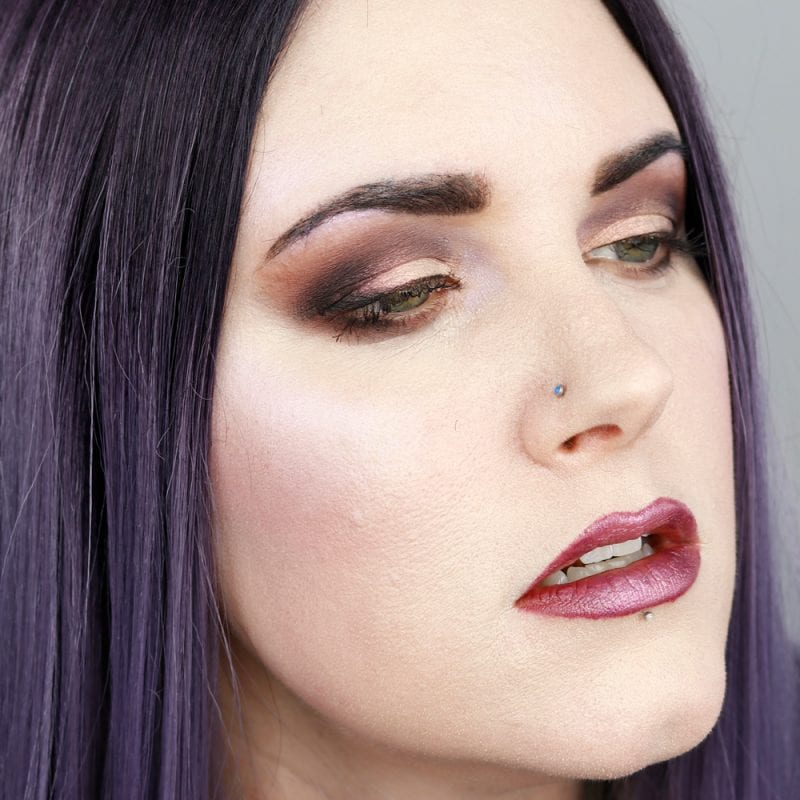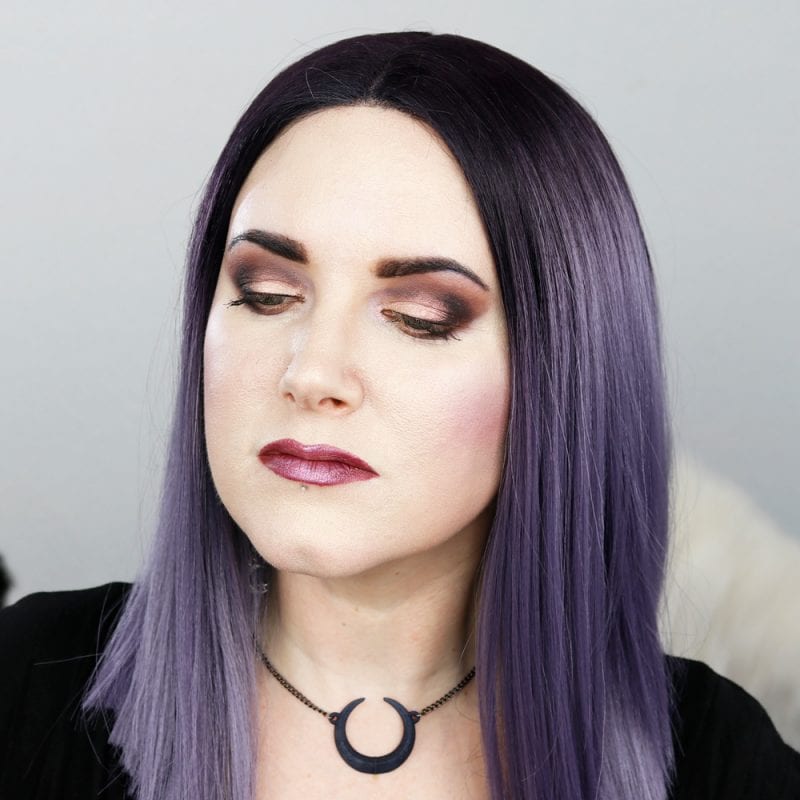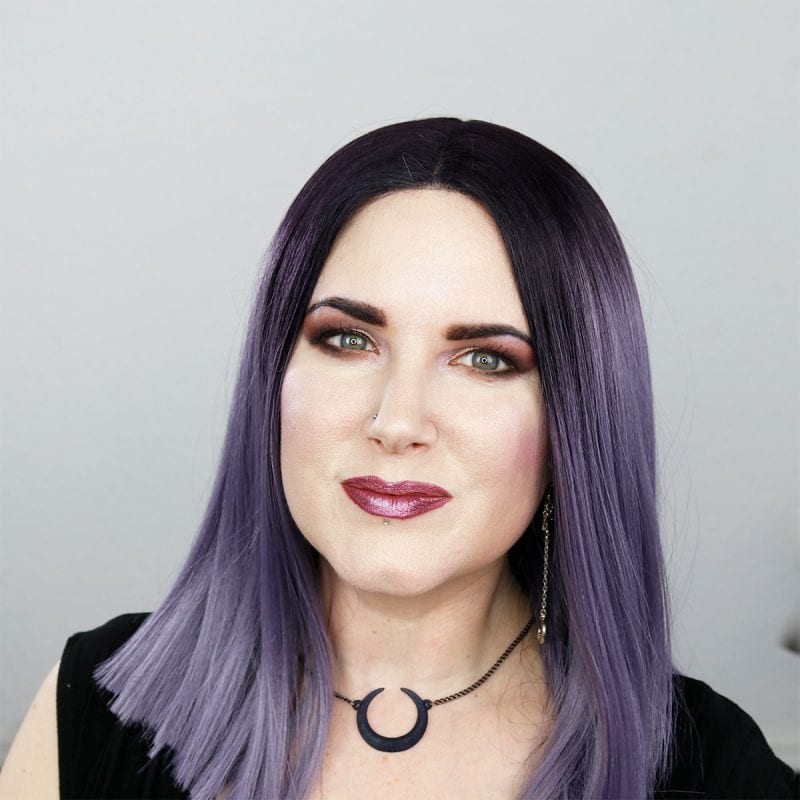 Fashion
Bobbi Boss Yara Purple Wig
Cowl Neck Button Top (Similar top from PattyBoutik)
Rogue & Wolf Eclipse Necklace
Bellabeat Leaf Urban
Eyes
Too Faced Shadow Insurance
Milani Prep Set Go Setting Powder
Melt Last Caress – transition and lower lid
Melt Meanstreak – to deepen outer v and lower lid
Melt Dark Matter – to deepen outer v and smudged at outer upper and outer lower lash line
Melt Skeleton Key – lid
Sugarpill Ghosted  – highlight
Kat Von D Tattoo Liner
Eyeko Black Magic Mascara
Urban Decay Perversion Mascara
Wunderbrow in Jet Black
Face
First Aid Beauty Coconut Smoothie Primer
Kat Von D Lock-It Concealer in L1
Nudestix Contour pencil
Bite Multistick in Lotus – blush
Glossier Perfecting Skin Tint in Light
Silk Naturals Close-Up Finishing Powder
Aromaleigh Digitalis Purpurea – contour
Nyx Mauve Me ombre blush
UD Rapture blush
Makeup Geek Celestial highlight
Lips
UD Rush pencil
UD Mirana lipstick (discontinued, try Double Crossed)
UD Hex pencil
Kat Von D Thunderstruck
UD White Lie
Sugarpill Ghosted
November Beauty Empties Video
Products Mentioned
I accidentally threw away my empty tube of Too Faced Shadow Insurance. I forgot to show my empty jar of Olly Flawless Complexion Gummies, but I finished it and repurchased it. I figure I'll give it another month and see how I like my skin afterward.
While it's hard for me to pan an eyeshadow palette, I have no trouble going through skincare quickly. I normally apply moisturizer at least twice a day. If I work out, I end up applying it a third time. And I go through sunscreen pretty fast because of how seriously I take my sun care. The sun in Florida is brutal and I don't want to risk skin cancer.
Phaedra and Nyx are playing in the background of this video. They were very loud through parts of it, so i've tried to edit that out. They're so cute though. I was half-tempted to stop what I was doing and just record them playing.
What have you finished recently? Anything that you'll repurchase?