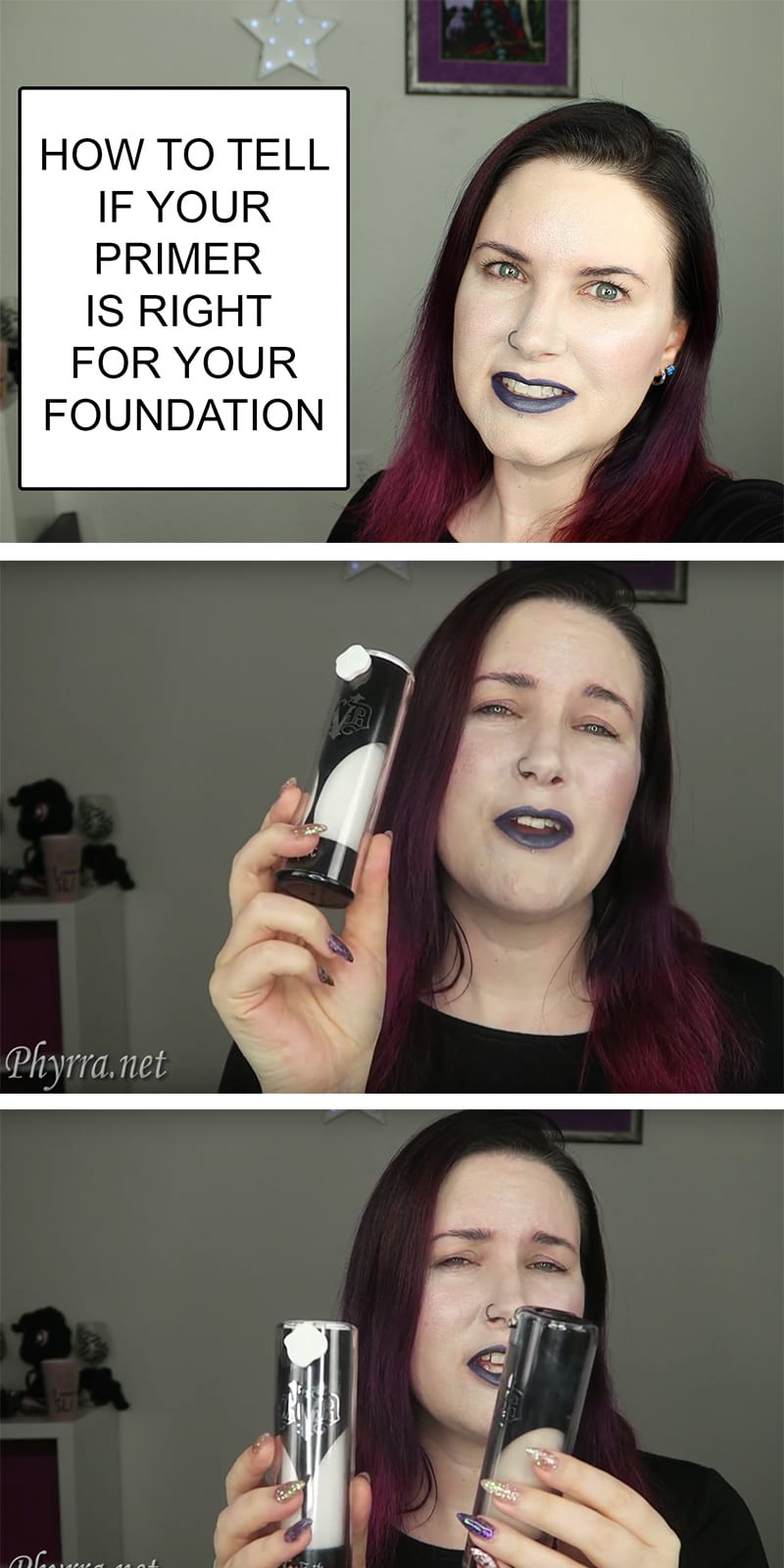 How to Tell if You're Using the Best Foundation and Primer Combo
So today I wanted to talk about how to tell if you're using the best foundation and primer combo. If you're using the right combination, your foundation will apply better and last longer. Do you know if your products are water based or silicone based? There are also occasionally wax based and oil based concealers, primers and foundations. As a rule, you want to match your primers, concealers and foundations to all be silicone based or water based.
Pr + purchased by me.
What I'm Wearing
Eyes
Wander Beauty Unlashed Volume & Curl Mascara
Glossier Boy Brow in Black
Face
Cover FX Illuminating Primer
Idun Minerals Illuminating Foundation in Jorunn
Physicians Formula Murumuru Butter Blush in Plum Rose
Makeup Geek Moon Phase – highlighter
Aromaleigh Luxe Sparkle
Aromaleigh Alabaster foundation – t-zone
Aromaleigh Illuminata Luxe Light
Urban Decay All Nighter Spray
Lips
Nyx Jet Set Pencil
Urban Decay Vice Liquid Lipstick in Time
Nails
Custom Glitter Hard Gel Nails from Totally Polished Salon
Water Based Products
Silicone Based Products
Oil Based Product
Wax Based Product
How to Tell if You're Using the Best Foundation and Primer Combo
Silicone based makeup products are the most common by far, with water based being second. Wax and oil based products are pretty rare in my experience. Using the wrong primer and foundation combo is probably the number one reason your foundation sits on top of your skin, pills up, or doesn't last. If you have dry skin like me, I think the best foundations tend to be water based.
Do you have a favorite water based concealer or primer? Let me know!
More to See