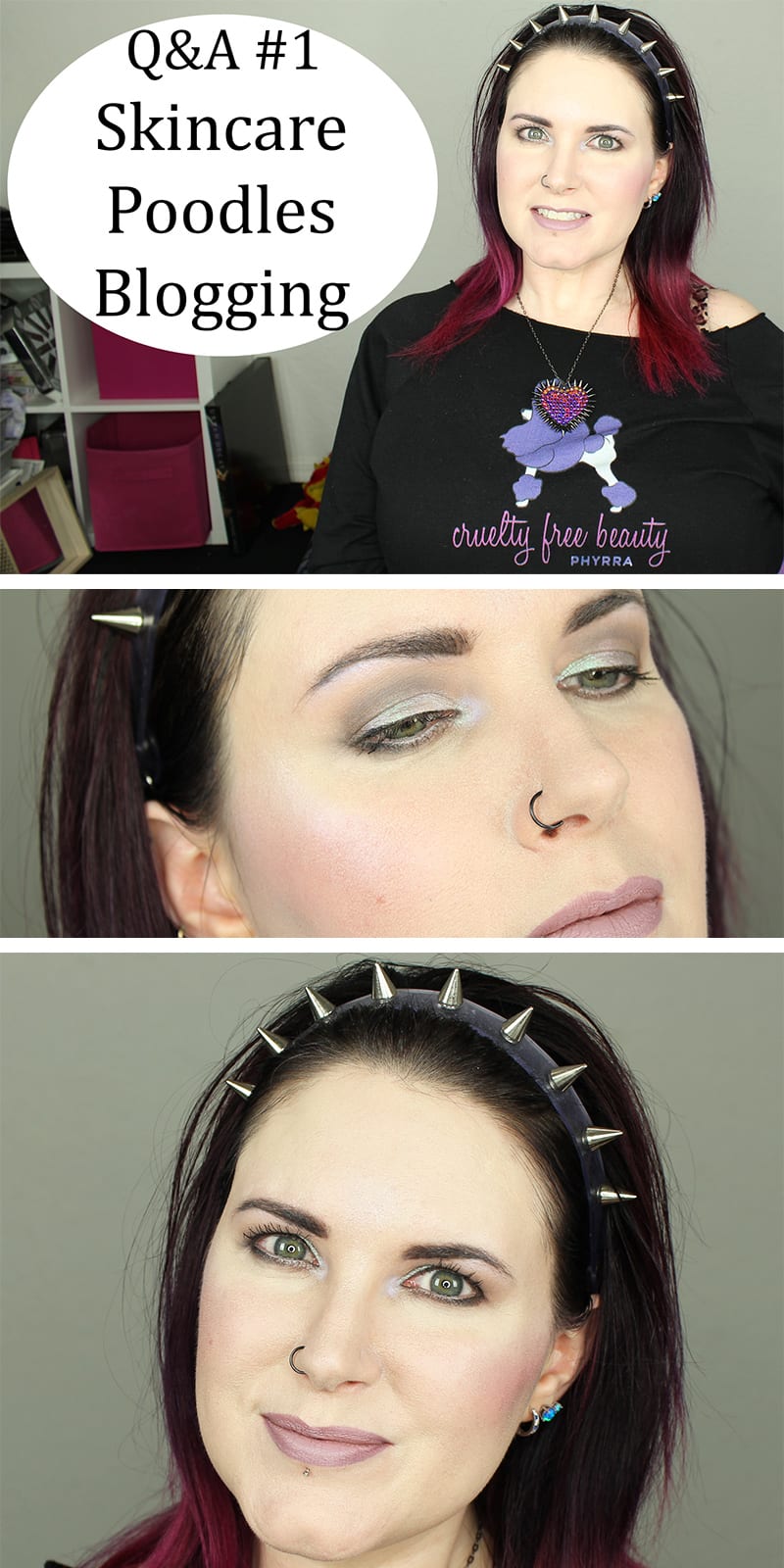 Q&A – The Future of Beauty Blogging
Today I'm sharing my Q&A – The Future of Beauty Blogging video with you. It's the answers to all the questions that you've asked me. There are a lot of skincare questions in the video too.
Pr  + purchased by me.
What I'm Wearing in the Video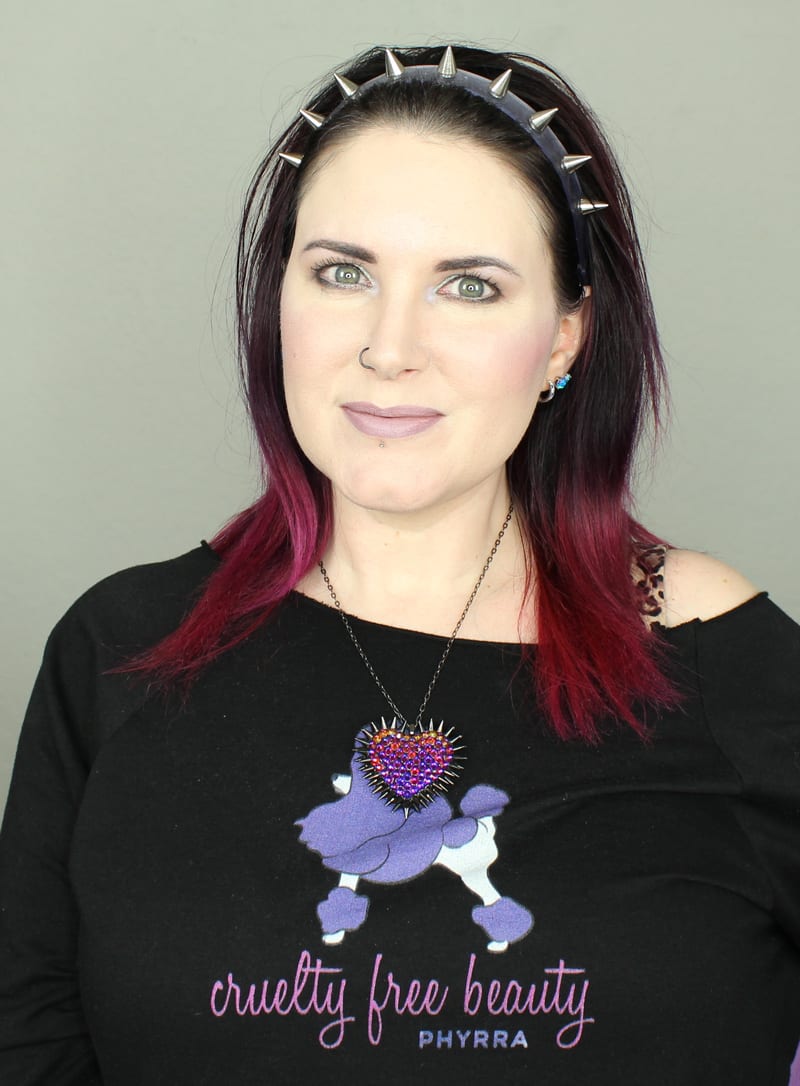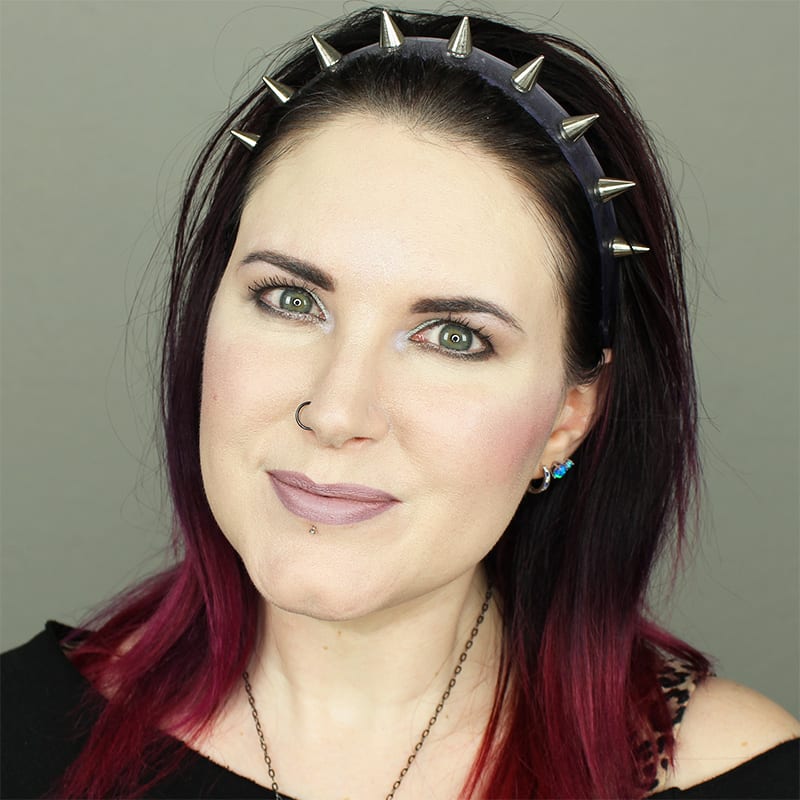 Fashion
Cruelty Free Phaedra Wideneck Shirt
Bunny Paige Spiked Volcano Necklace
Spiked Headband
Eyes
Beauty Bakerie Pancake – primer
Anastasia Beverly Hills Baby Cakes – base shade
Makeup Geek Concrete Jungle – crease
Makeup Geek Bedrock – to blend out Concrete Jungle
Makeup Geek Kaleidoscope (UD All Nighter) – lid & inner v
Makeup Geek Corrupt – outer lower lash line
Urban Decay Aura (blue) – highlight
Urban Decay Bust – lower lash line
Nyx Faux White in Baby Powder – lower waterline
Kat Von D Lock-It Tattoo Liner in Trooper – upper lash line
Urban Decay Perversion Mascara
Colour Pop Jet Set Black pencil
Glossier Boy Brow in Black
Face
Urban Decay Optical Illusion Primer
Kat Von D Lock-It Concealers in L1 and L3
Buxom Show Some Skin in Tickle the Ivory mixed with Nyx White & Nyx Opalescent – foundation
Aromaleigh Digitalis Purpurea – contour
Urban Decay X-Rated – blush
Makeup Geek Moon Phase & Celestial – highlight
NARS Light Reflecting Loose Setting Powder
Urban Decay All Nighter Spray
Lips
Colour Pop Lip Pencil in Marshmallow
Sugarpill Matte Liquid Lipstick in Kim Chi
Nails
Custom Glitter in Hard Gel from Totally Polished Salon
Q&A – The Future of Beauty Blogging Video
I hope you enjoyed this video! I know it's long but I wanted to answer all your questions. If you want me to do another Q&A video, just let me know! I had a lot of fun filming it.
Don't forget to enter the Silk Naturals Giveaway! 5 winners!
More to See