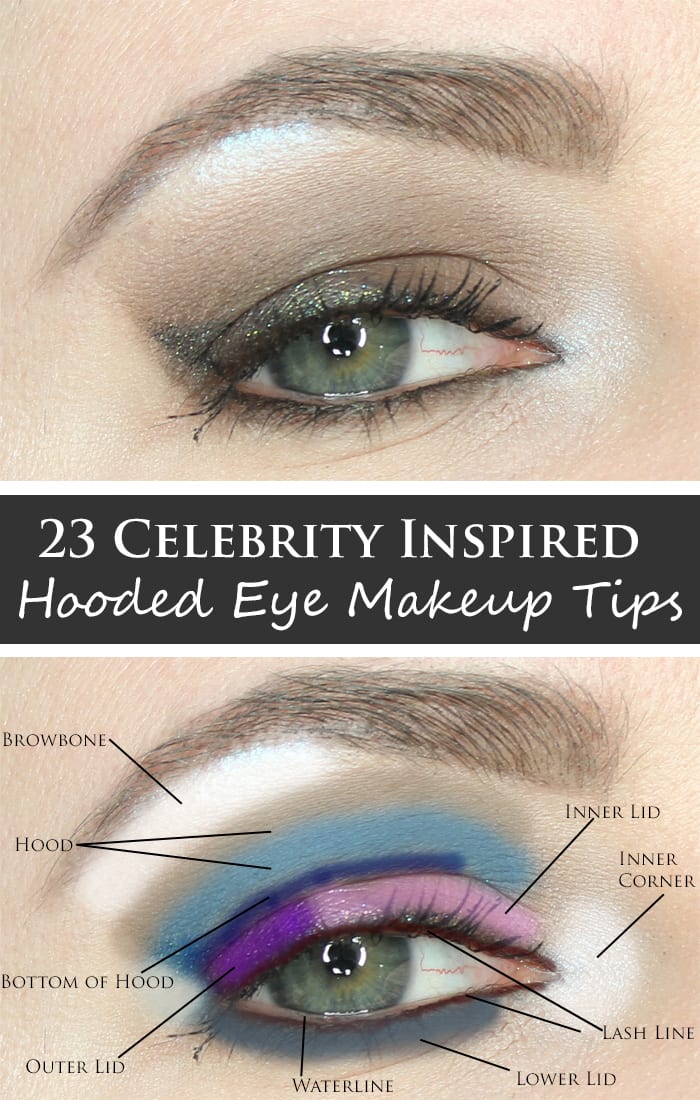 As you know, I have hooded eyes. Today I want to share some celebrity inspired hooded eye makeup tips with you. Three of my favorite hooded eye celebrities are Taylor Swift, Blake Lively and Jennifer Lawrence. My favorite makeup artist for hooded eyes is Stephanie Lange. These women inspire me and help me to feel like my hooded eyes are beautiful. They always have gorgeous makeup looks to check out. Below I've compiled 23 of the best tips and tricks that I know for hooded eyes. I hope you find them helpful! I'm also adding in your bonus tips below, with credit of course!
PR + purchased by me.
You may also want to check out my how to enhance blue-green eyes guide! It covers all other eye colors, too.
When I first started getting into makeup seriously, I would try to recreate tutorials that I found online and looks in magazines. I would end up deeply disappointed because my looks NEVER turned out on me the way they looked on other people. Finally someone told me that it was because I had hooded eyes (said in such a way that it made me feel like I should think they were ugly and that I should get surgery to 'fix' their shape). Despite that, I still kept going with makeup. I kept practicing and practicing. Sometimes I would nail a look and feel like it was awesome. Othertimes, I would just suck. I could never pinpoint why.
What I should have done (hindsight being 20/20) was arrange for lessons with a makeup artist to learn how to apply eyeshadow to flatter my eye shape. I bought tons of makeup books, trying to find a solution. Surprisingly, I found some great tips in an Asian Faces (a makeup book by Taylor Chang-Babaian) for monolid eyes, which seemed to sort of work for my eye shape.
I bought better tools. I practiced blending. I learned all about awesome makeup products, but still struggled with flattering eyeshadow. This really sucked, especially considering how much eyeshadow I own and all the pretty colors that I have. I finally figured out some of what was working for me and created a hooded eye makeup guide last year to help others who were struggling.
More recently I found the makeup artist Stephanie Lange on Youtube and it was like everything clicked. I finally feel like my makeup is looking better, thanks to her tips!  If you have hooded eyes like me, subscribe to Stephanie on Youtube. You won't regret it! Her hooded eye makeup tutorials are so helpful! She has two main eye makeup shapes for hooded eyes – the dome shape and the cut crease. She talks about why these shapes work in her tutorials.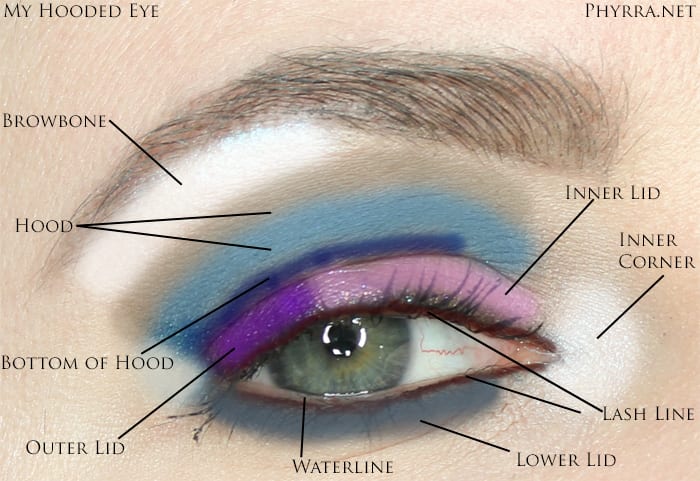 In case you are unaware, with hooded eyes, your crease is basically hidden by folds of skin. You can use some of the same makeup techniques that you would use on asian monolid eyes on hooded eyes.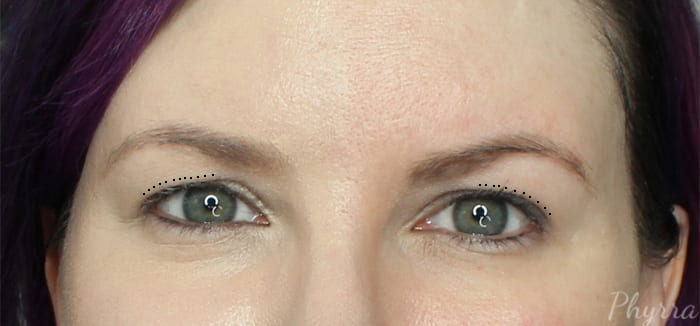 1. Look Into the Mirror
This is the first item for a reason. You need to be looking straight ahead in the mirror so that you can see where the bottom of your hood is located (make sure you check out my hooded eye diagram above. This helps you to make sure you're applying eyeshadow in the correct spot. I've added little dots to the image above so that you can see where the bottom of my hood is when I look straight into the mirror. I love my simplehuman 5″ magnifying mirror with LED lights and it's what I always use to apply my makeup. My husband bought it for me for Christmas and it was an awesome, practical gift.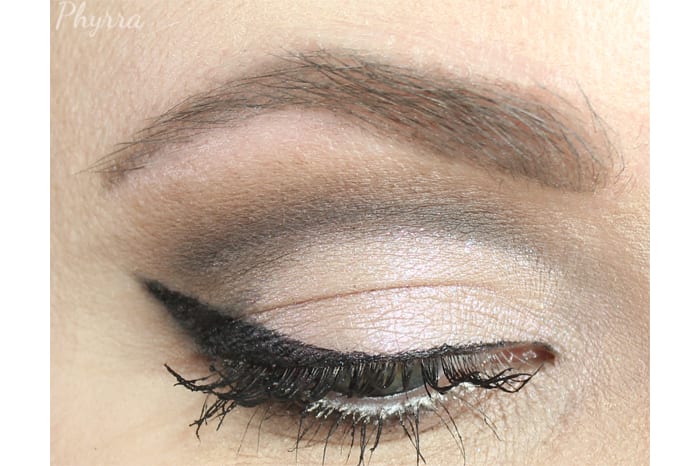 2. Cut Crease
The cut crease requires a mid-tone matte and a deeper matte that you blend out. I find the Wayne Goss 8 Brush is the best brush to cut the crease with because it's so small and precise. You use it to apply the deepest shade a tiny bit above the bottom of your hood while you're looking directly into the mirror (where I put the dots in the picture above), the way you normally look at a person when you're talking to them. This will let you find the exact right spot to put that deepest shade. See Stephanie Lange's awesome cut crease tutorial.
The Kat Von D Shade + Light Eye Contour brush is really helpful for blending out the cut crease eyeshadow exactly where you need it. You can stick to natural shades that you'll find in the Kat Von D Shade + Light Eye Contour Palette, the Too Faced Semi-Sweet Chocolate Bar Palette, or try brights like the Urban Decay Electric Palette. You'll have to practice the cut crease to master it, but it is so worth it. You can use it for really natural looks or crazy bright looks, whatever you like best.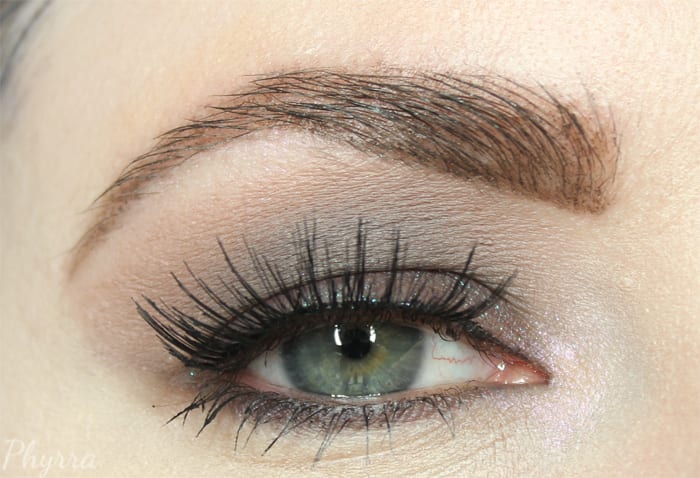 3. Dome Shape
This is where you apply color in a dome shape to help create the illusion of a crease. Stephanie Lange explains it in this awesome video. This is the easiest shape to start with and it looks so pretty. Basically it's matte on the hood and browbone, shimmer on the lid, and make sure you add color to the lower lid. For the hood, you're blending upwards to help pull the eye shape up. See the details on my Naked Smoky Kindness here.
4. Lower Lid Layers
When applying color to your lower lid, it's best to work in layers. So use a light shade first, and this will be applied the thickest. Use a mid shade second, and apply this about half as thick as the light shade. Finally, smudge black or the darkest shade through the roots of your lower lashes. Make sure you blend all the colors together.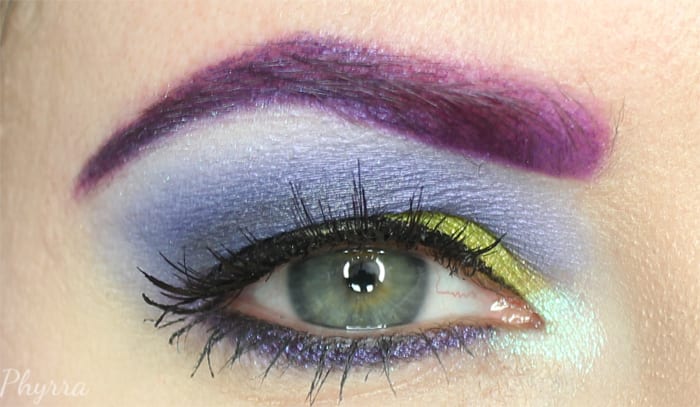 5. Inner Lid Shimmer
I always recommend using a shimmery, sparkly or duochrome shade on the inner lid. You don't have to use it on the entire lid unless you want to. You don't want it to be the lightest color that you use (that's your highlighter), but you do want it to be light-medium to midtone, since this will help open up the eye shape. You can layer colors on top of each other to create an interesting shade. In the above look I used Kat Von D Electric Warrior on the inner lid, which is a bright midtone shade. Other good inner lid shades (there are so many) would be Darling Girl Equestrian Couture, Scarisian Artist, Fyrinnae Electric Stardust, Sequined Master, Velociraptor or Luxury.
6. Mattes Are Your Friend
People with hooded eyes are always told that mattes are your friend to help recess the hood, especially if your hood is puffy like mine is. Typically, I don't like using mattes all over. I do like mattes for my hood, but if you don't like mattes, use what you love instead. You can always go for low shimmer shades like satins or velvets. I still prefer to use lots of shimmer for my lid or inner lid, as well as a shimmery highlight. It's what I love. So I haven't given up shimmer completely. And sometimes I throw mattes out the window and just go for all over shimmer, because I can.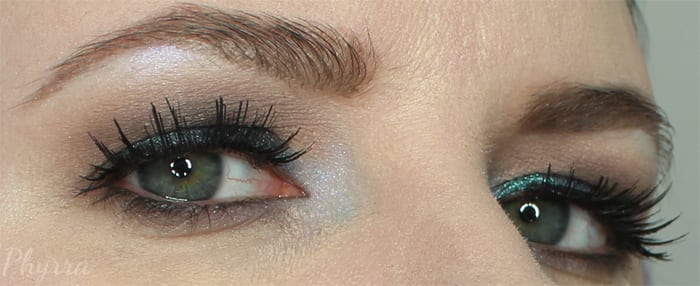 7. Shape Your Brows
While you should shape your brows (you don't have to go overboard like I do when I have purple brows), one tip that I thought was really useful from reddit (love my makeupaddiction!) is that you can help to shape your eyes by how you angle the end of your brow. So you can shorten the tail end of your brow to give you more eye space to work with and it also lifts your eyes. So don't be afraid to experiment with how your fill in your brows.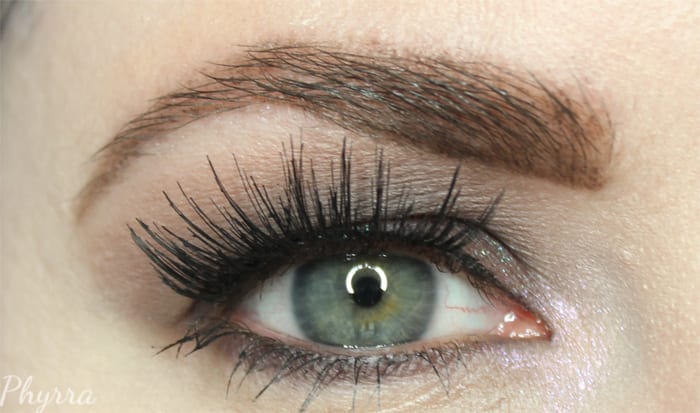 8. False Lashes
False lashes will really help open up your eyes. Especially if you get the self-adhesive type that I love (Katy Perry by Eylure) You can wear just false lashes and your eyes will look great. If you're not comfortable with false lashes, you could look into lash extensions. I know many people also recommend fiber mascara, but I can't wear them because they irritate my eyes. Make sure you check out my 6 Hot Tips to Rock False Eyelashes!
9. Curl Your Lashes
If you don't like false lashes (and I can totally understand this because they can be a pain in the butt), definitely try curling your lashes and then applying 2 to 3 coats of your favorite mascaras. Layer for a better effect. Use a volumizing mascara at the roots and really wiggle it around to thicken your lashes, zig zagging left and right. Then use a lengthening mascara brushing upwards to add length. My favorite lash curler right now is my Seki Cageless Lash Curler.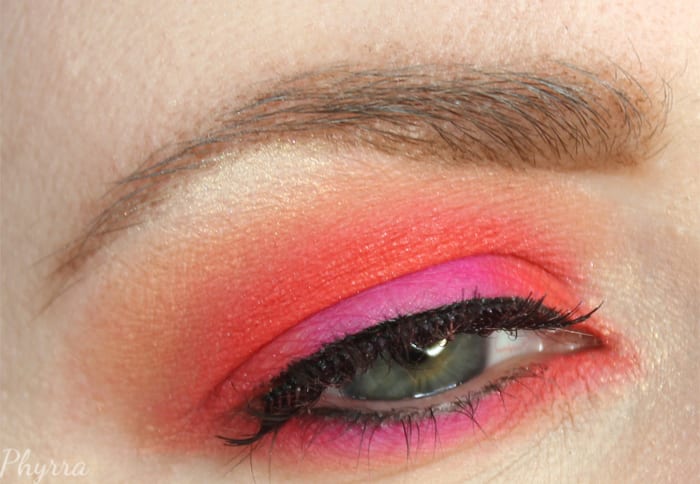 10. Mattes on the Hood
Using matte eyeshadows on the hood of your eye, especially if it's puffy like mine, will help it to look like it's more of a crease. For the above look I used the Urban Decay Electric Palette and the Kat Von D Shade + Light Eye Contour Palette. A midtone matte helps the lid to recede and bring the eyes forward. This is one of the rare looks where I didn't use shimmer on my lid.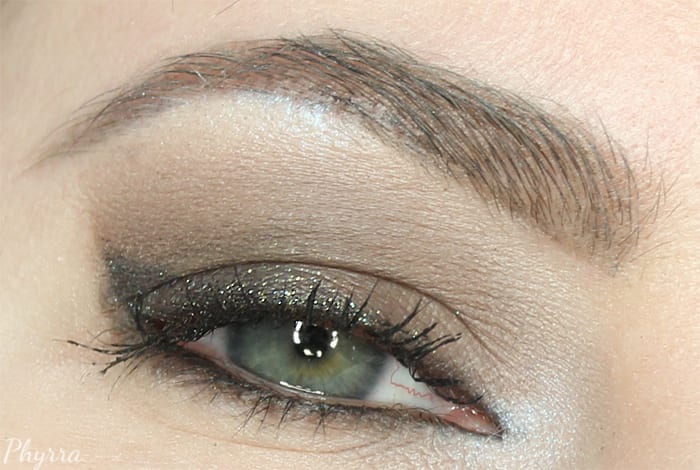 11. Smudge Black Eyeshadow Through the Roots of Your Lashes
While I'm not currently supposed to line my waterline since my eyes are still healing from my PRK eye surgery, one thing you can do to make your eyes look bigger is to smudge black eyeshadow through the roots of your upper and lower lashes. I used Shax (a soft smoky black) from the Kat Von D Shade + Light Eye Contour Palette, but Saucebox Black Widow, Makeup Geek Corrupt and Sugarpill Bulletproof are three awesome blackest black matte black shadows.
12. Tightline the Upper Waterline
I haven't been able to do this lately because of my eyes, as mentioned above, but just like smudging black eyeshadow through your roots, this will help open up the eyes. I use NARS Eye Paint in Black Valley to tightline.
13. Thin Liner
If you're going to line the upper lash line, you need to do it very thinly, especially at the inner half of the lid. Hooded eye lid space is valuable and you're often better off just tightlining the upper lash line so you don't lose that lid space. You can always widen the liner at the outer lid.
14. Use an Eye Brightener on the Lower Waterline
While I love to use black on my lower waterline, if you use an eye brightening shade it helps to make your eyes look larger. I bought Sigma Unclouded this summer for this purpose and I really like it.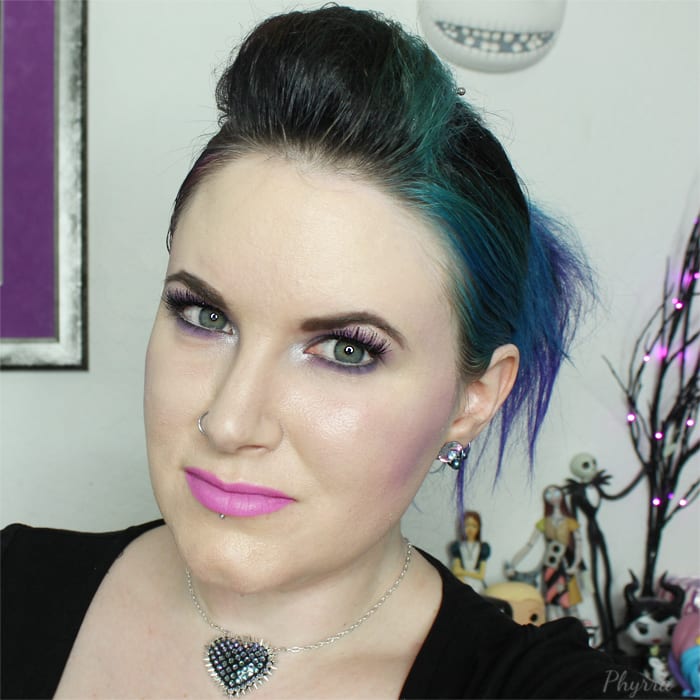 15. Highlight Placement is Key
Make sure you always highlight under the arch of the brow if you're using shimmer, not the entire area under the eyebrow. Pop some highlight at the inner corner of the eyes too. I used Sigma Unclouded on the lower waterline here and I highlighted with Makeup Geek Whimsical.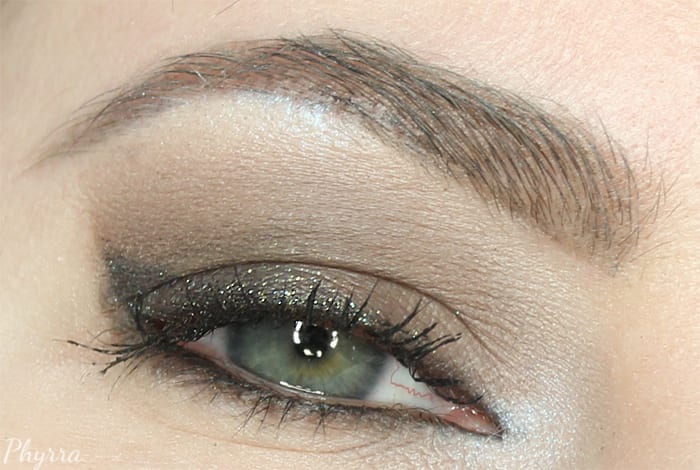 16. Use Medical Tape
Use Medical Tape like Nexcare at the outer crease area, basically to create a crisp line from the corner of the outer lower lash line to the end of your brow. This will let you create a cat eye shape with ease for a smoky cat eye, or to help make sure you don't bring darker colors down too far for your eyes. You can see me doing this in my recent subtle glitter tutorial. When using it for a cat eye shape the reason it helps is that it lets you line up the color with the lower lid instead of the upper lid, so you get the correct, flattering angle.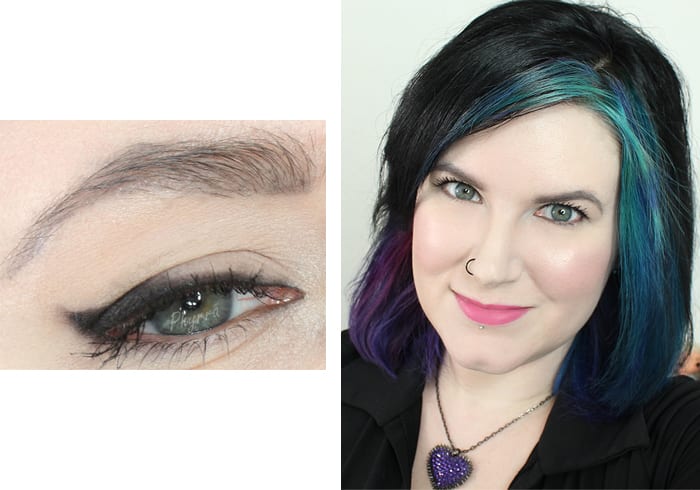 17. Smoke Out the Cat Eye Liner
I love cat eye liner, seriously love it! But if you think you can't do it because of hooded eyes, think again! What you need to do is apply your liner (I use NARS Black Valley), and then smoke out some black eyeshadow on top of it. You don't have to do a deep black like I prefer, you can do a more subtle neutral brown, too. See more of my cat eye tips!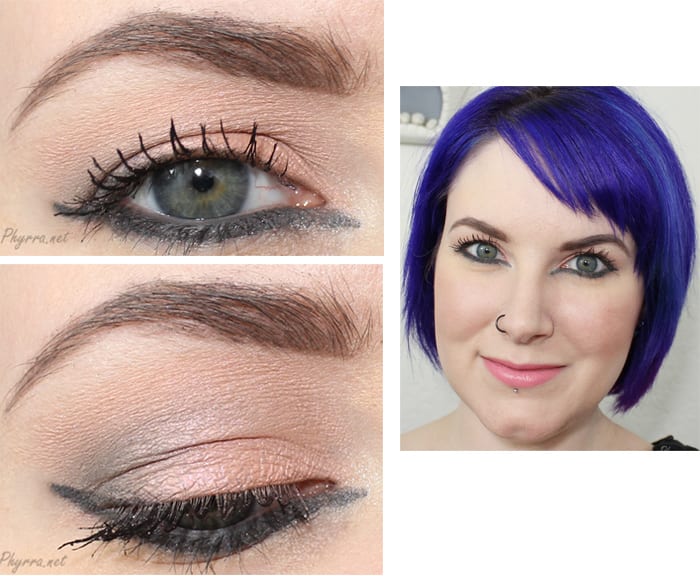 18. Reverse Cat Eye
You can also do a reverse cat eye, which is good for hooded eyes. It's also a favorite of Jennifer Lawrence, though she likes it really smudgy. I used NARS Europa and Lysithea in this look. You can see the tutorial here.
19. Graphic Cat Eye
This is an awesome one that I haven't done for a long time but it works so well with hooded eyes. Of course Sam Chapman (Real Techniques brush creator, aka pixiwoo), has done the best tutorial for this look. This would also be really cool to do with some of my favorite dark glittery shades like Sugarpill Stella, Fyrinnae Glitterboi or Geek Chic Black Moon Bunny (wish it would get here!) Seriously, you need to watch it.
20. Straight Line Technique
Wayne Goss shows you how to do the straight line technique to help lift hooded eyes in his tutorial. This is another really great one to practice.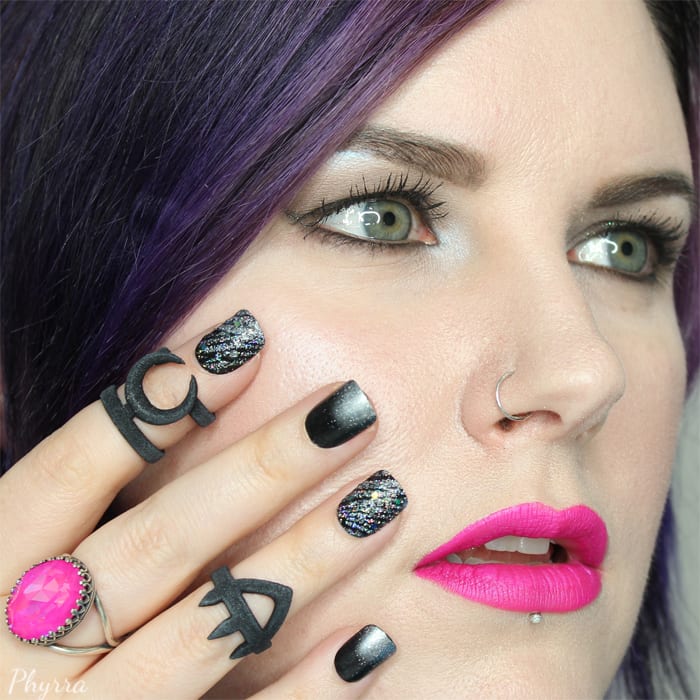 21. Use Smudgeproof Products
Eyeshadow primer, mascara and eyeliner are all three products that must be smudgeproof if you have hooded eyes and don't want to end up looking like a panda. My favorite black eyeliner is NARS Eye Paint in Black Valley. For liquid eyeliner I reach for Urban Decay 24/7 Waterproof liner in Perversion.
My favorite eyeshadow primers are Too Faced Shadow Insurance and Urban Decay Primer Potion. My current favorite mascaras are Urban Decay Perversion and Perfekt Beauty Lash Perfection Gel. I'm currently testing out NARS Audacious Mascara. Even if you're only going to wear a skintone colored eyeshadow, use primer. It will help your eyeshadow to last longer.

22. Smoky Cat Eyeshadow Shape
I recently created a Taylor Swift inspired makeup tutorial based off of one of her looks in the Bad Blood makeup video. It's a smoky cat eye that's perfect for hooded eyes! I used Colour Pop and the tarte Tartelette palette. Taylor Swift has so many amazing looks in that video for inspiration!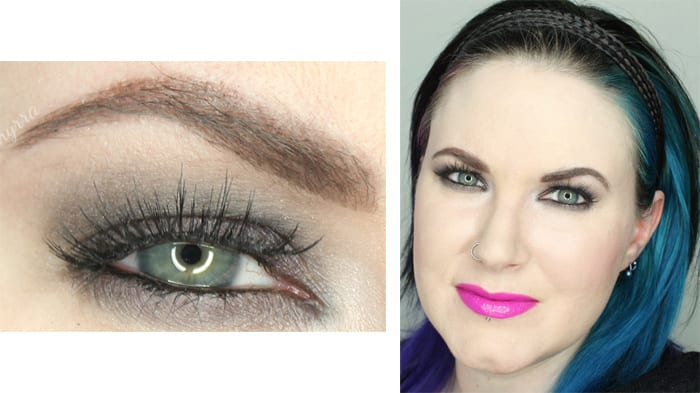 23. Smoky Eyes
Smoky eyes (or if you prefer Smokey eyes) is supposed to be the most flattering look for hooded eyes. This is what you see Blake Lively in most of the time. For my smoky eye look I used the Urban Decay Naked Smoky Palette. You need to make sure that you're getting the darkest shade onto the bottom of the hood and it should gradually get lighter the closer it gets to your eyebrows.

Bonus Tip 1
If you're wearing eyeliner and it transfers to your hood (which can happen), you need to use setting powder or an eyeshadow on top of the eyeliner. The NARS Eye Paint is pretty good at not transferring, but smudging an eyeshadow on top of that liner will help too.

Bonus Tip 2 – credit Teaneill
A trick I learned from watching drag tutorials! Rather than having my falsies follow my natural lash line exactly (which makes my eyes droopy), I have the inner corner touching my lash line, and the outer following my liner wing, so that my eye looks lifted and my lashes sweep up and out. I also cut them in half & stack them.

Just in case you missed it, check out best eyeshadow palettes for hooded eyes!

Looking for more? Check out

What are your tips for hooded eyes? Share yours below!

[inlinkz_linkup id=515912 mode=1]