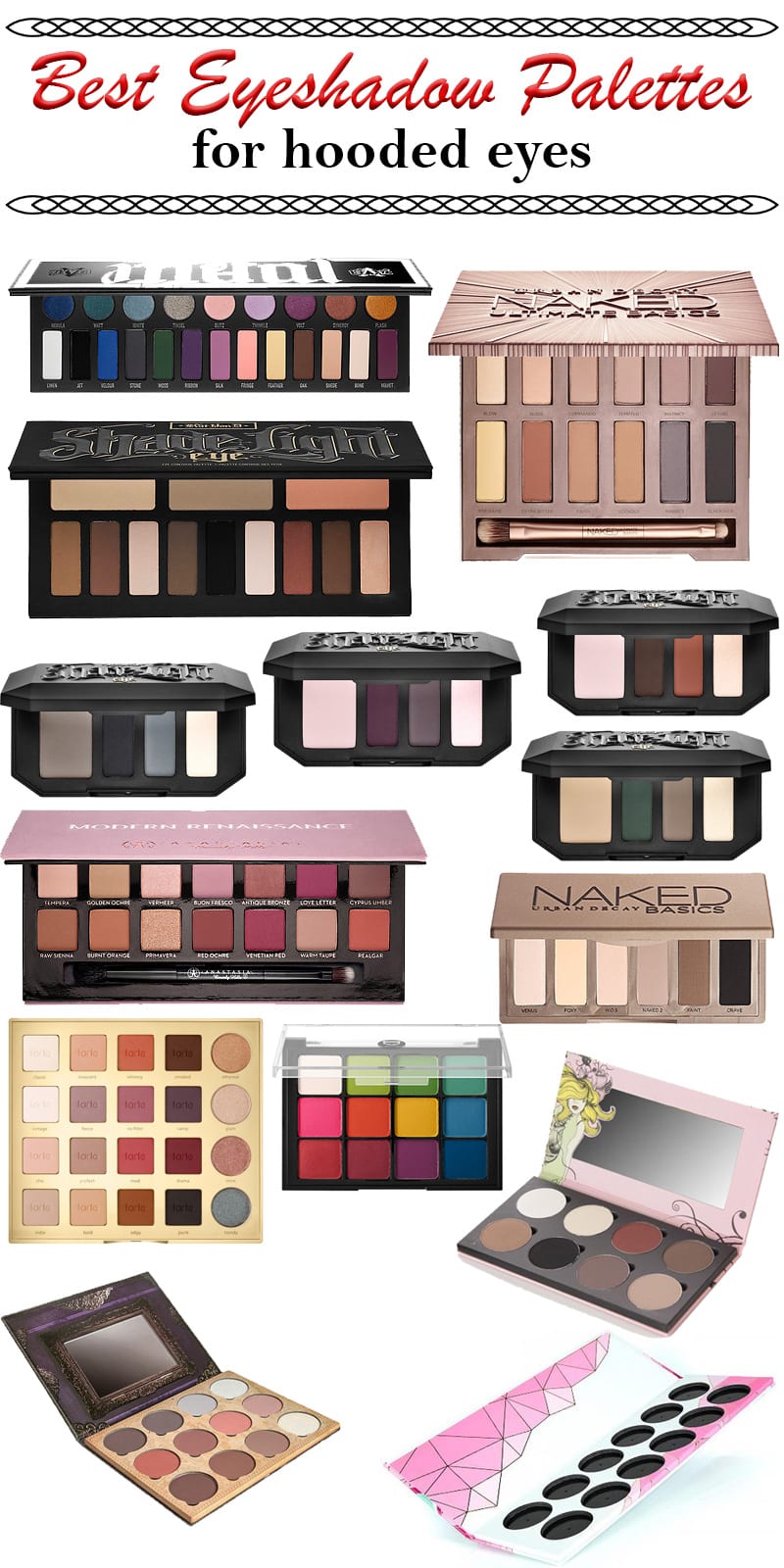 When it comes to hooded eyes, it can be hard to choose a palette. So many palettes are all shimmer and no mattes. So I'm sharing the best eyeshadow palettes for hooded eyes. With hooded eyes, you need mattes or low shimmer, satiny eyeshadows to create balanced looks. Below are 16 of the best options for hooded eyes. All are cruelty free. Some vegan options included.
Best Eyeshadow Palettes for Hooded Eyes
PR + purchased by me.
Kat Von D MetalMatte Palette – $60
This is my #1 palette recommendation for those who have hooded eyes because you've got your basic neutrals – black, white, grey, brown, beige, and cream. You've got your fun colors – blue, green, purple, plum, mauve, peach and buttery yellow. Then you've got your statement shades – the 9 metal crush eyeshadows. You can do office safe neutral looks, glam looks, goth looks, anything you can imagine with this palette. It's also an incredible value for the price! You're getting slightly larger than full size eyeshadows. This is the best eyeshadow palette of 2016, in  my humble opinion. I'm sad that it's limited edition. I love it so much I've seriously contemplated buying a back up palette. See my review and tutorial.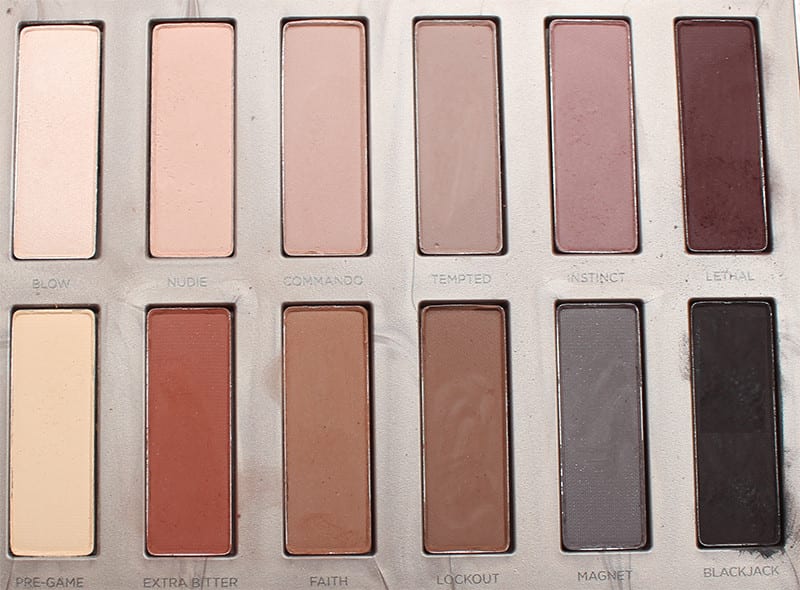 Urban Decay Naked Ultimate Basics Palette – $54
The Naked Ultimate Basics has 11 mattes and 1 demi-matte in it. You've got plenty of workhorse shades, with a few shades thrown in to make it interesting – Extra Bitter, Magnet and Lethal. Try using Tempted + Magnetic for a grey taupe look, Instinct + Lethal for a burgundy pink look, Tempted + Lockout for a brown look, Commando + Faith for a warm brown look, or Nudie + Extra Bitter for an orange look.  See  my review and tutorial.
Anastasia Beverly Hills Modern Renaissance Palette – $42
The Modern Renaissance palette is a gorgeous, well thought out palette with 11 matte shades and 3 key shimmer shades. I love the reds and mauve in it. I fell in love with the shade Buon Fresco and have been using it practically non-stop ever since I got this palette. You can create soft, romantic looks or smoky, vampy looks. See my review and looks.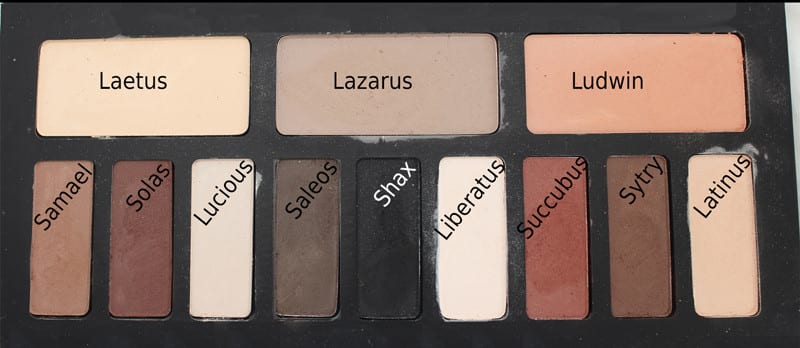 Kat Von D Shade + Light Eye Palette – $46
This beautiful, all matte palette is made up of 3 quads – a warm,  a neutral, and a cool quad. The colors are great for neutrals. They're perfect for pairing with brights and shimmers. Lazarus, Saleos, Liberatus and Shax are my favorite. See my review.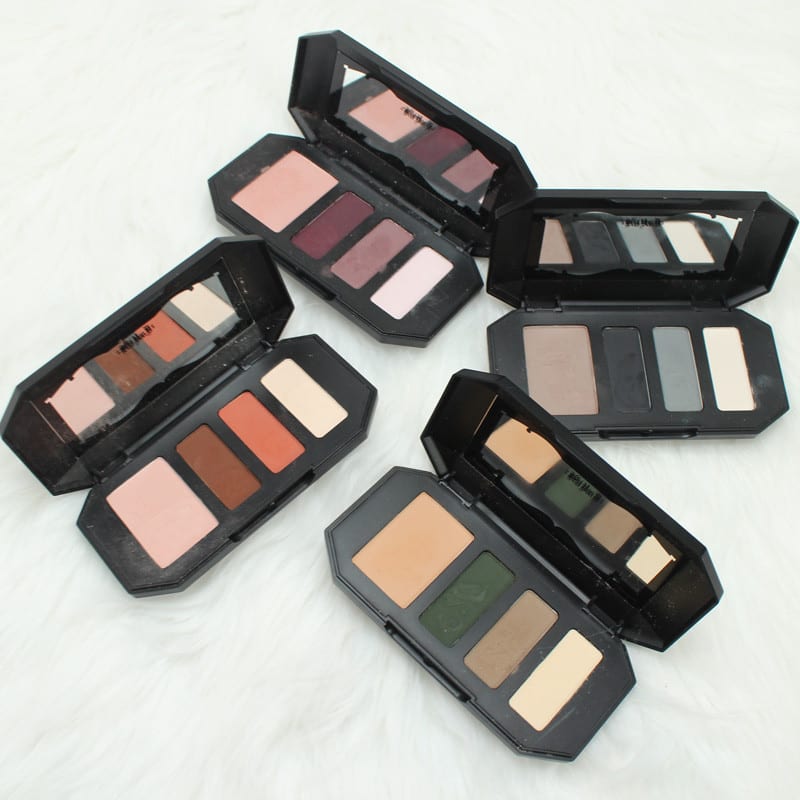 Kat Von D Shade + Light Eye Quads – $26 each
If you prefer small and portable, Kat Von D has you covered with these quads. There's Rust, Sage, Smoke and Plum. Plum is my favorite. See my review and looks with all 4 quads.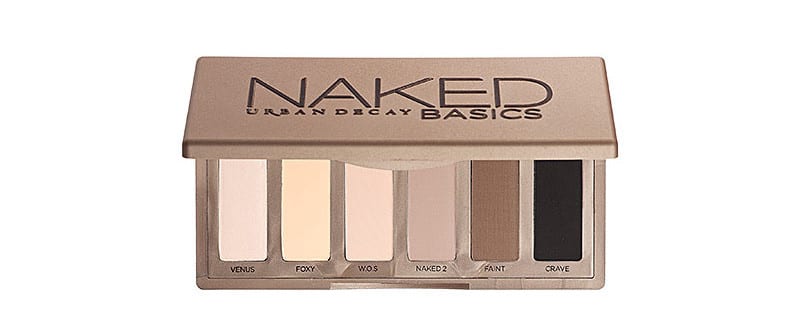 Urban Decay Naked Basics – $29
This is the OG matte palette for me! The Naked Basics has my all time favorite base shade – Walk of Shame – in it. Mine has traveled with me from Florida to LA to New York to Chicago, all over the USA. It has 5 mattes and 1 demi-matte, Venus. Crave is a great black for lining or shading the eyes. Naked 2, Faint or Crave can be used to fill in brows. Venus is a subtle highlighter. See my review.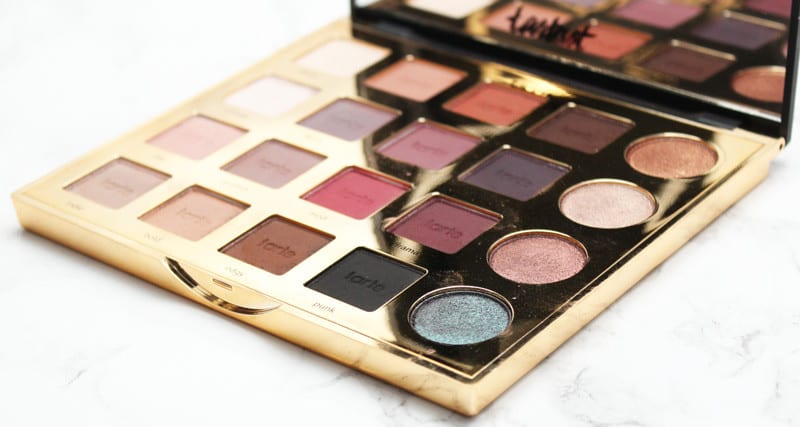 Tarte Tarteist Pro Palette – $53
Made up of 16 mattes and 4 shimmer shades, this is another good palette for hooded eyes. The tarte eyeshadow formula is the thinnest I've used, so you have to build it up slowly on the eye. The shimmers are great for adding a pop of excitement to your look. This palette has 2 great base shades – Vintage and Classic. It also has some pretty reds, berries and plums, as well as plenty of neutrals and browns. See my review.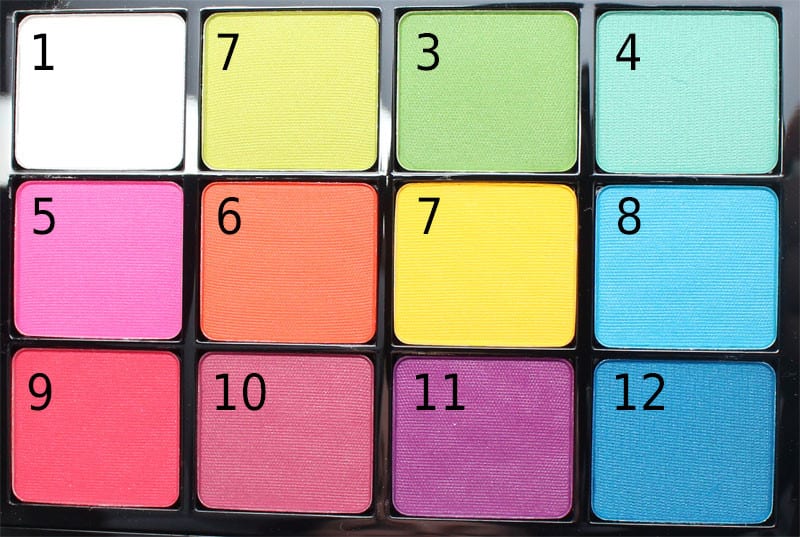 Viseart Bright Editorial Palette – $80
The Viseart Bright Editorial Palette is a rainbow eyeshadow lover's dream. It's got all the colors you need for creative looks. See my review.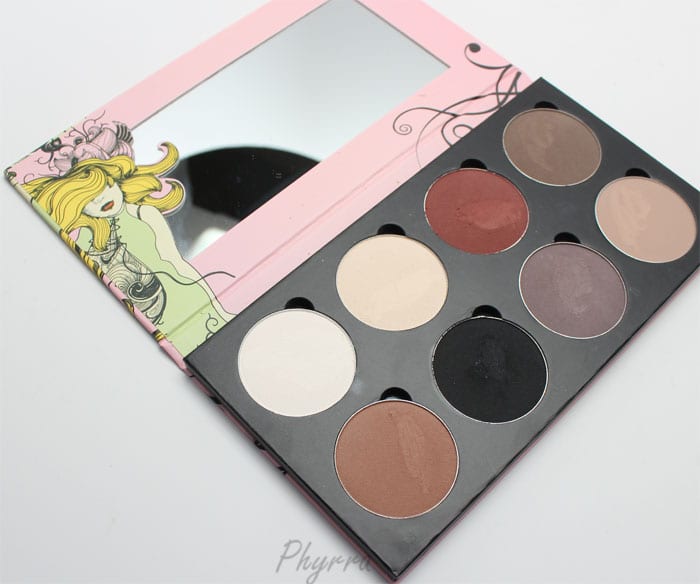 Suacebox Etude Palette – $47
The Saucebox Etude palette has been reformulated to be 100% vegan. It's the ultimate neutral palette that you can use for day or night looks. It even works to contour and fill in the brows, making it multi-purpose. See my review. (vegan)
Lunatick Cosmetic Labs Contour Palette – $74
The Lunatick Cosmetic Labs Contour Palette has a great mix of shades that work as blush, highlight, contour, and brow colors. See my review. (vegan)
If you prefer to build your own palette rather than buy a premade one, I've got a couple of recommendations for you. I really love my z-palettes, especially the holographic ones.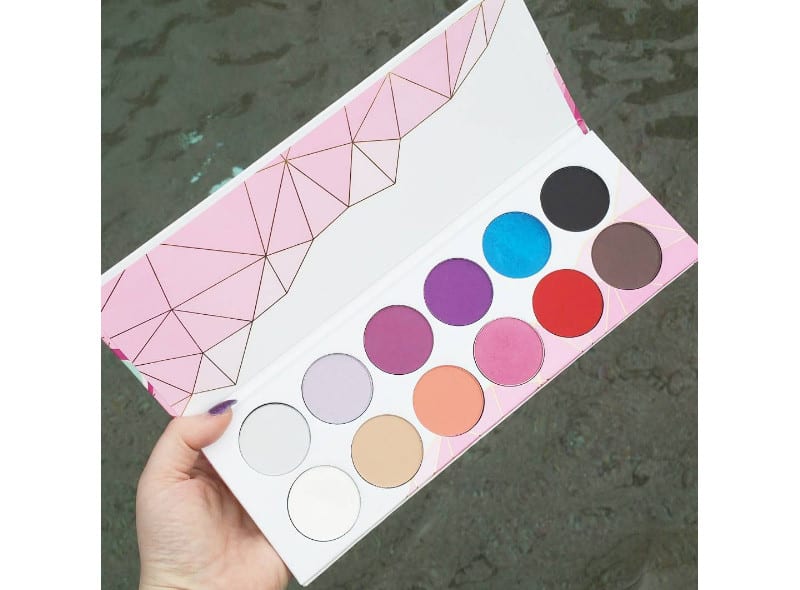 Sugarpill Eyeshadow Singles – $11
You can buy the Sugarpill eyeshadow singles and pop them into any z-palette you own. See every color Sugarpill makes swatched here. (vegan options)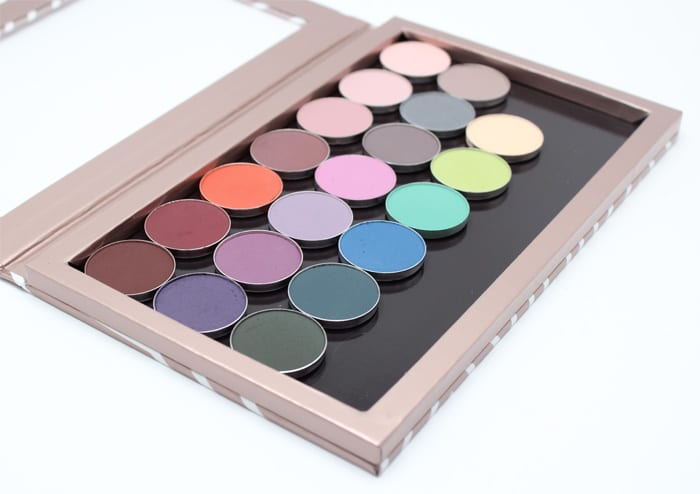 Makeup Geek Eyeshadows – $6
Makeup Geek has a ton of matte eyeshadow shades. I've created a ton of DIY themed palettes with these eyeshadows. See my review.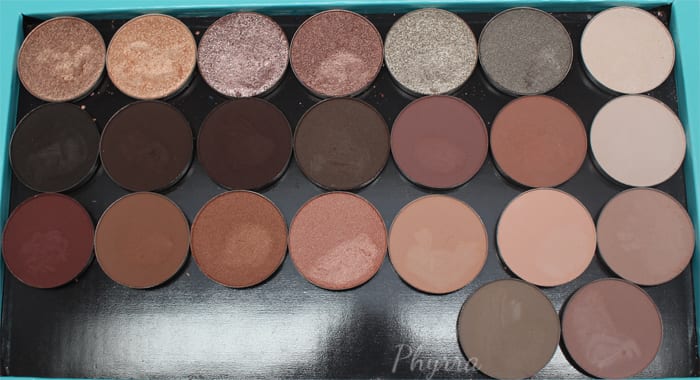 Anastasia Beverly Hills Eyeshadow Singles – $12 (discounted if you buy 4 or more)
Anastasia has a lot of mattes, mostly warm neutrals. My favorites are Buon Fresco and Baby Cakes. I've swatched and reviewed a ton here.
What palettes do you recommend for hooded eyes? Who makes your favorite matte eyeshadow formula? Let me know!
More to See