This post about Xperio UV Polarized Sunglasses was sponsored by Essilor as part of an Influencer Activation for Influence Central and all opinions expressed in my post are my own.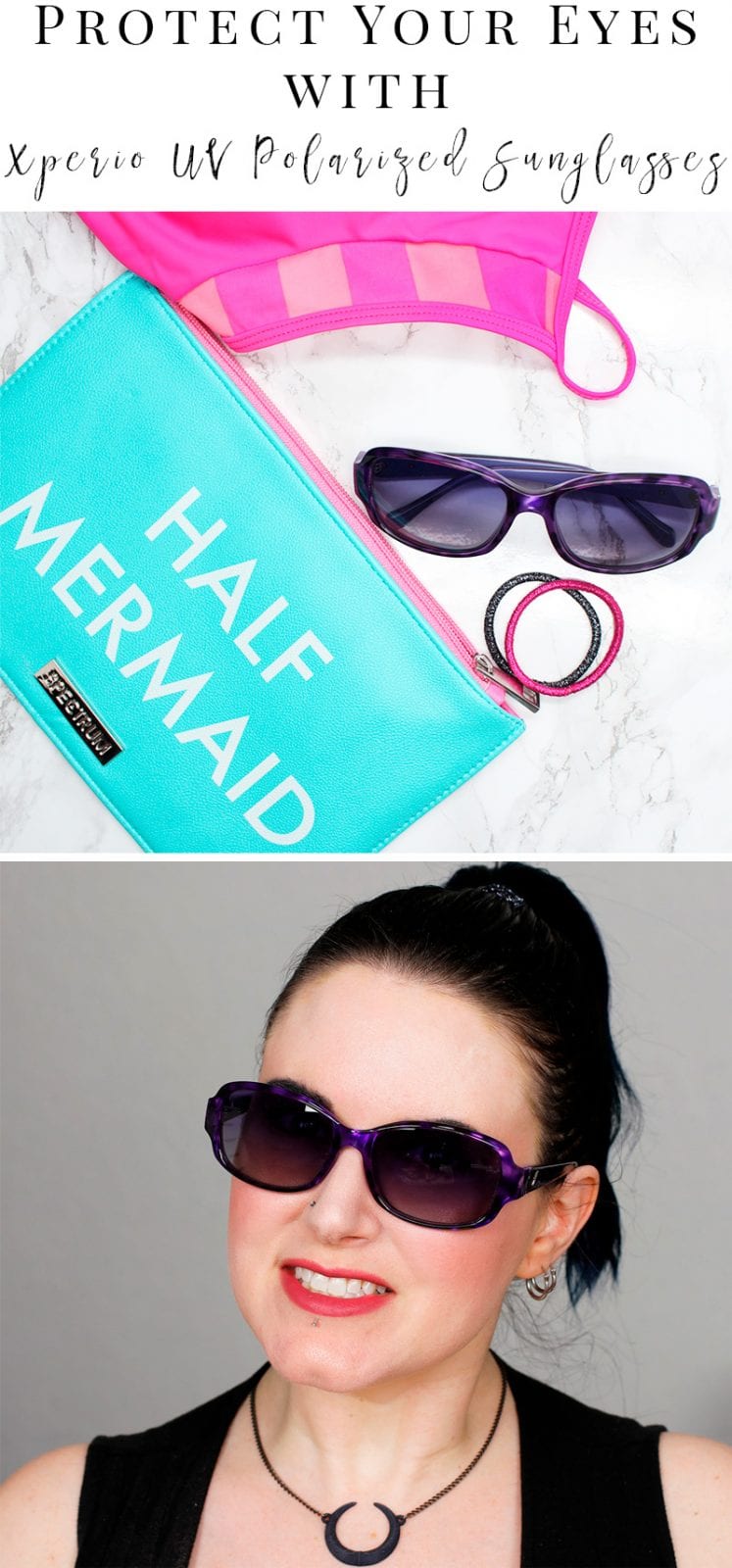 Recently I was sent the Xperio UV Polarized Sunglasses to try out. As you know, purple is my favorite color, so I was thrilled to receive a pair of purple Xperio UV sunglasses with purple lenses. It's like they knew me!
Where to Buy
Xperio Website
Xperio UV Polarized Sunglasses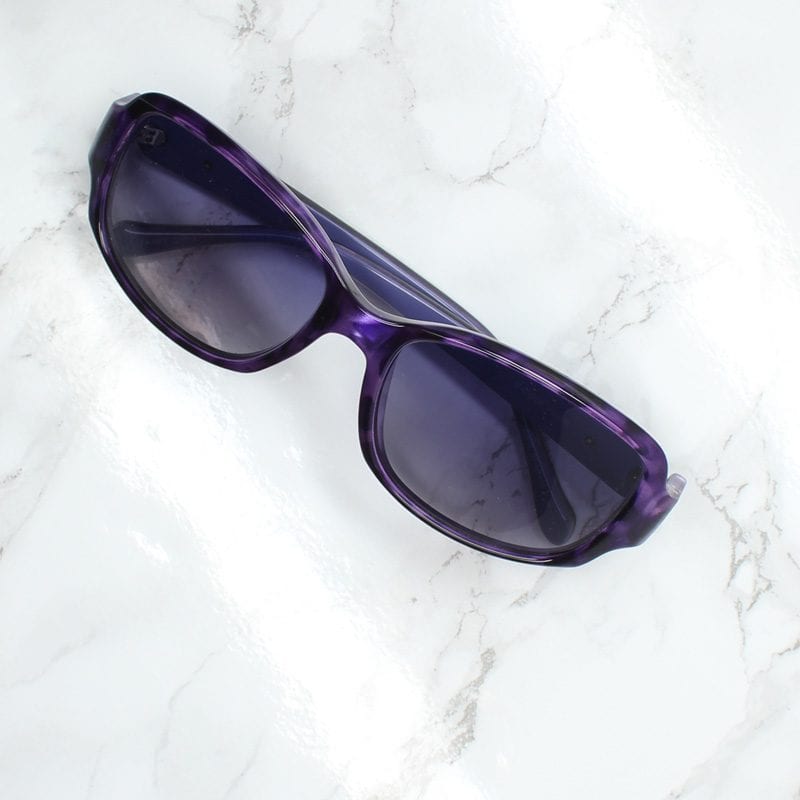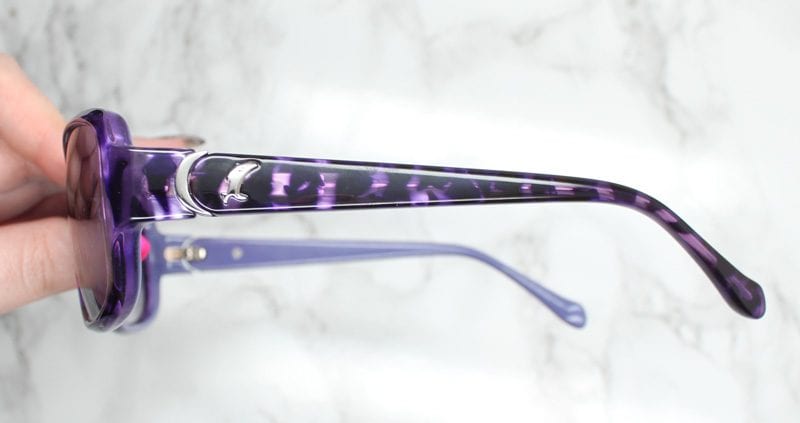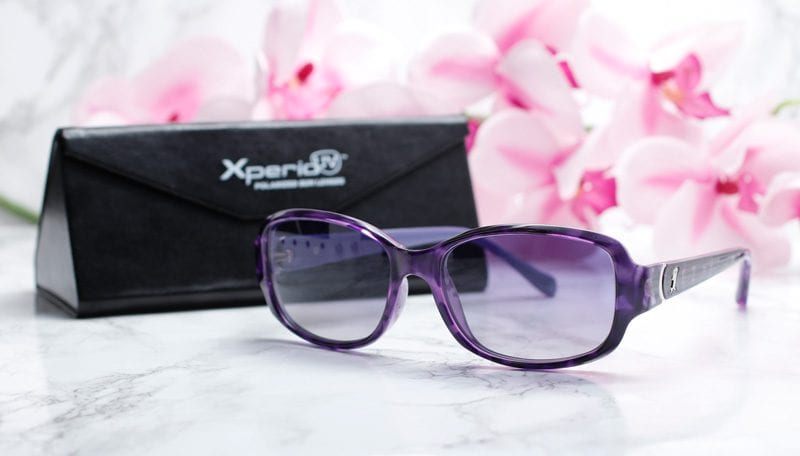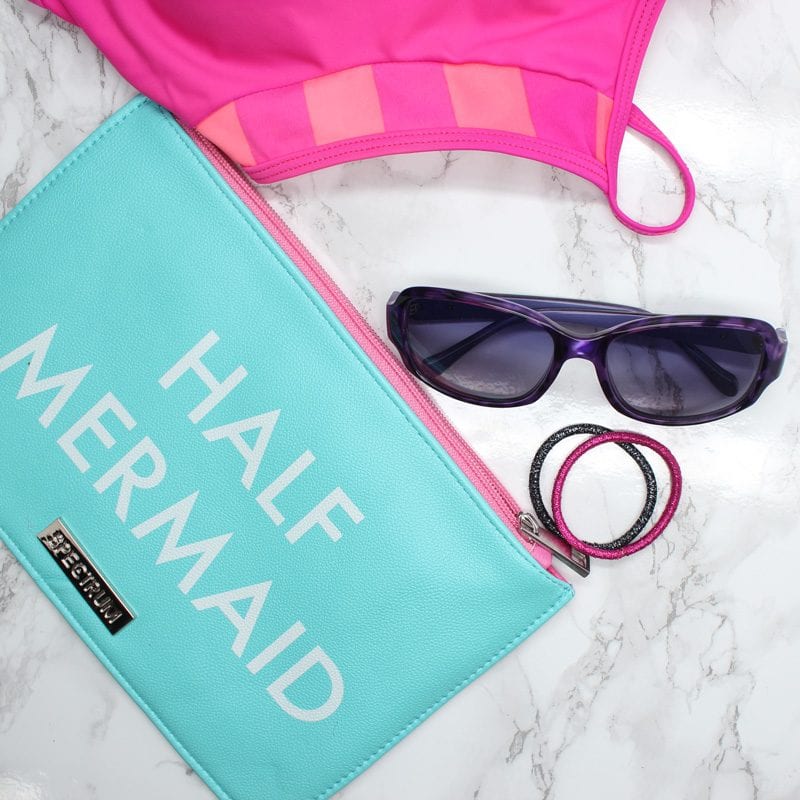 What They Look Like On Me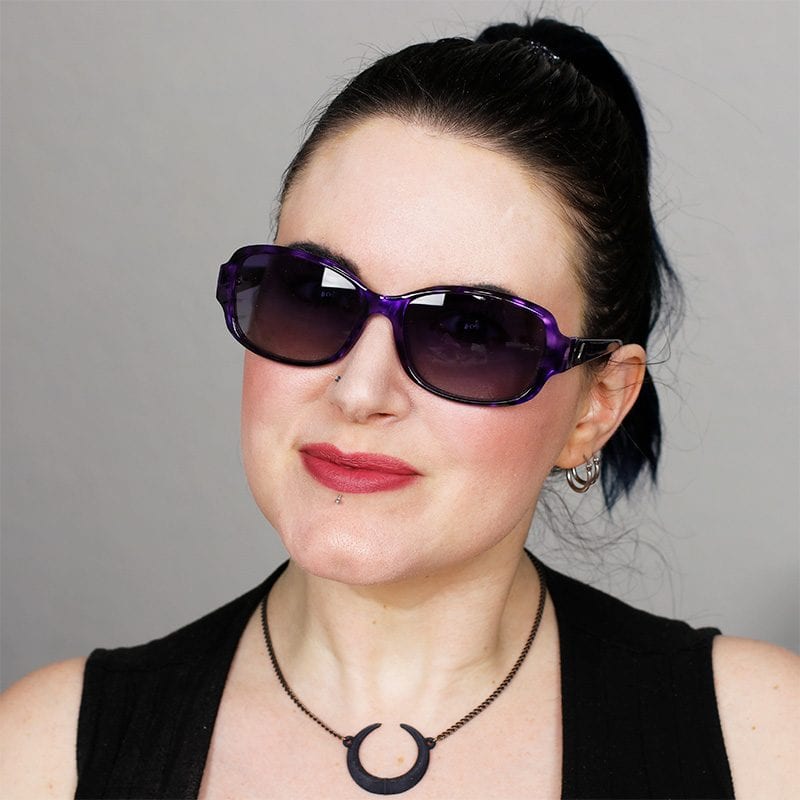 I have very light sensitive eyes. This is typical of people with lighter eye colors. It's also pretty typical for people who have had PRK corrective vision surgery as I did.
I rarely go outside without sunglasses on to protect my eyes. What I love about the Xperio UV Polarized Sunglasses are that they protect my eyes from glare, UVA & UVB rays, and they look stylish. Your sunglasses are there to protect your eyes. No matter what you wear, you need to make sure that your sunglasses protect you from 100% of UVA and UVB light. Good protective sunglasses are typically labeled UV400, 100% UVA / UVB protection, or E-SPF 50+.
For those of you who don't know, polarized lenses are good because they remove glare from surfaces that are reflecting the sun's light. If you're near bodies of water, such as at the beach, or near large metal objects, like cars, or anything that can be reflective, polarized lenses will protect your eyes from all that light. I find this especially helpful when driving! Polarized lenses also tend to be higher quality than non-polarized lenses.
Most people, around 94%, don't realize that the sun can be as harmful to their eyes as it is to their skin. Did you know that 90% of visible aging around the eyes is caused by UV damage? This is another reason that it's a good idea to wear sunglasses to protect your eyes and your skin!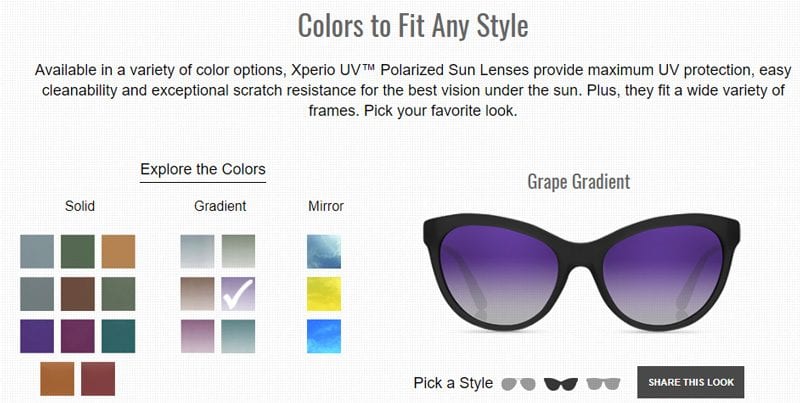 Xperio UV Polarized Sunglasses come in a wide variety of colors that I love. They have 4 different purple lens colors! Grape, Plum, Grape Gradient and Plum Gradient are all available. If you prefer mirrored lenses, they have silver, blue and gold. I can't think of any other brand that offers such a great color selection. Xperio also offers prescription lenses for those who need them, too.
One thing that's unique about Xperio UV Polarized Sunglasses is that they offer protection on both sides of your lenses. They're super easy to clean. These sunglasses are scratch resistant too. I love that mine came with this cute triangular shaped case that's easy enough to toss into my purse but sturdy enough to protect them.
National Sunglasses Day, June 27th, is just around the corner. Celebrate with a fun pair of stylish sunglasses by Xperio. You can look fabulous and protect your eyes at the same time.