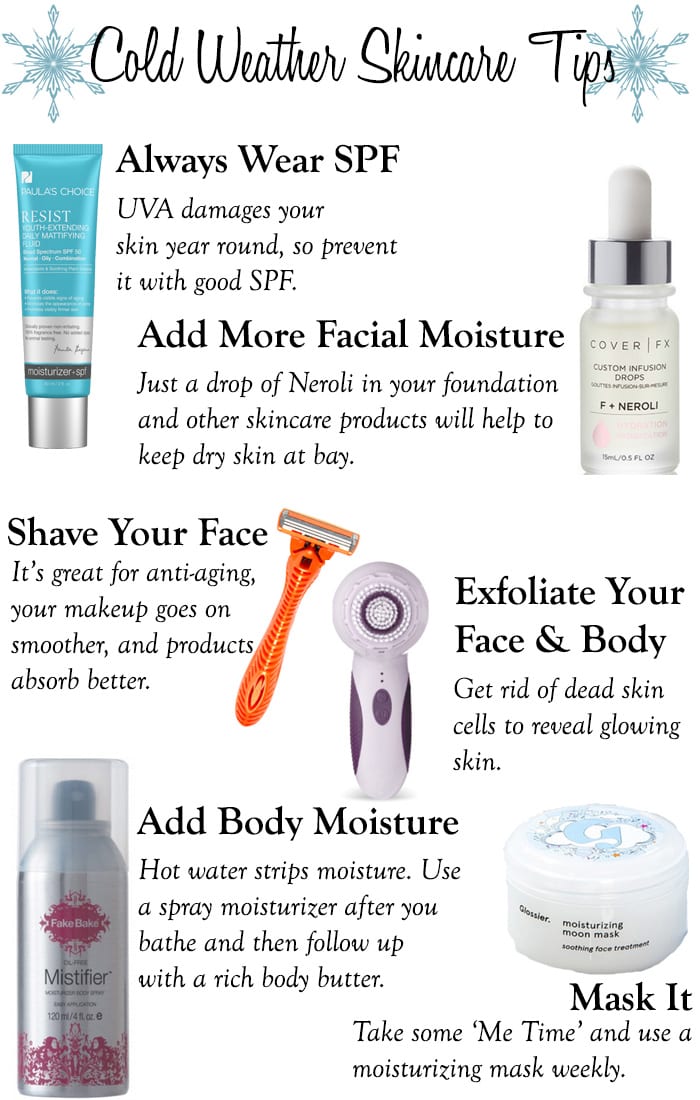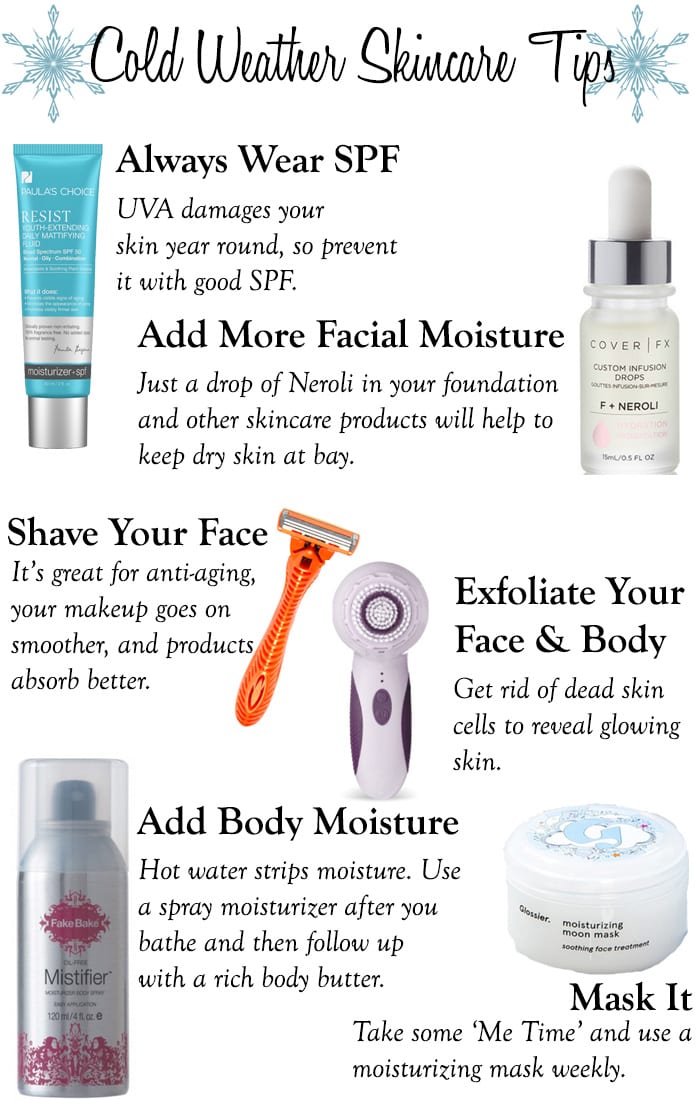 Today I wanted to share the best ways to transition from Autumn to Winter with skincare. I know we're only about a month into Autumn but in some places it already feels like Winter! Fortunately for me, I'm in Tampa, Florida and it still feels like Summer here. Anyway, you may already know this, but you should change your skincare a bit when the seasons change. If you're going from hot and humid to dry and cool, your skin will need different products to stay happy and balanced.
Best Ways to Transition from Autumn to Winter
This post contains a mix of press samples and products purchased by me.
1. Always Wear SPF
You know I'm a big proponent of SPF year round. The sun is the #1 way that our skin gets damaged (those pesky UVA rays) and they are just as bad in the Winter as they are in the Summer. Light bounces off of water in the Summer, as well as snow and ice in the Winter, so always protect your skin. I put on Paula's Choice SPF 50 (vegan) before I put on my makeup. Also, every little bit helps. So if your makeup has SPF, look at it as a bonus to helping to protect your skin, but don't fully rely on it.
2. Add More Moisture to Your Daily Face Routine
In the cooler months, my skin is definitely dry. The new Cover FX Custom Infusion Drops in Neroli (vegan) are very hydrating. Add this to your foundation and other skincare products.
Here's how I've been incorporating the Neroli drops with my foundation. I take a dollop of Cover FX Illuminating Primer and I mix it with the Cover FX Liquid Foundation in N0 to create an illuminating light-medium coverage product. Then I add 1 drop of Neroli. That little bit of Neroli goes a long way with adding moisture that my skin will need. Then I set with an illuminating or translucent powder.
At night, I buff up my skincare routine by using serums before my face cream. I'm loving my Andalou Naturals Luminus Eye Serum (vegan) and Paula's Choice Vitamin C Serum (vegan). Then I add a drop of Neroli to my night cream. Switching to retinols or Vitamin C products can help reduce the appearance of brown spots and have a lot of anti-aging benefits, so they're great for this time of year.
3. Shave Your Face
I think I've been shaving my face for exfoliation purposes ever since my friend Kelly from Gouldylox Reviews mentioned it. No, I'm not hairy. I don't have hair that needs to be waxed, but I do like removing my vellus hair. Famous people such as Elizabeth Taylor and Cleopatra shaved their face. Many women in Japan do it daily. It helps your makeup to go on smoother. It's a good way to physically exfoliate your skin without irritating it. If you go and get it done at a spa, it's called dermaplaning. After you do this, your skin will really soak up your serums and moisturizers. I recommend doing this once a week.
4. Exfoliate Your Face
People are crazy about exfoliating, but I know from personal experience that it is possible to over-exfoliate. Right now I stick to using a wash cloth on my face daily and once (sometimes twice) a week I will use the Soniclear brush. I have sensitive skin and rosacea, so it's critical that I don't over-exfoliate and irritate my face, causing more dryness and flakes.
5. Exfoliate Your Body
Use a dry brush, the Soniclear brush, or even a DIY sugar scrub on your body once a week to get rid of dead skin cells. I often feel like people will over exfolilate their face and then forget about the rest of their body! (See  my review)
6. Keep the Rest of Your Body Moisturized
I am the queen of super hot showers and baths, but I've been trying to ease off of them. If you love super hot like me, you need to make sure you put on body lotion as soon as you get out of the shower. I keep Fake Bake Mistifier (a spray on body moisturizer) on the edge of my tub so that when I get out of my shower I can towel off and spray it on. If you're in a colder climate, follow up with a body butter that has shea butter in it. My favorite is the Cocoa Pink Voluptuous Body Butter (vegan).
7. Put a Mask On
Take a little me time to put a moisturizing mask on during the week. Glossier's Moisturizing Moon Mask is perfect for giving your skin the extra moisture it needs. (See my review)
What are your tips for transitioning from warmer to cooler weather?
Loading InLinkz ...
Last Updated on