What's New in Cruelty Free Makeup
New video! Today I'm sharing What's New in Cruelty Free Makeup for April 19, 2017. I talk about new releases and upcoming releases. I also share swatches of the products I have with you too. This orange and purple look was requested by the Product Pixie.
What I'm Wearing in the Video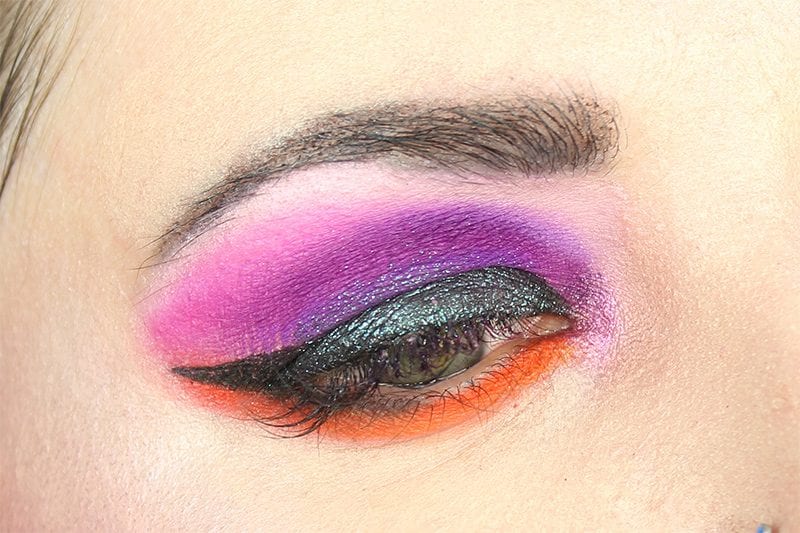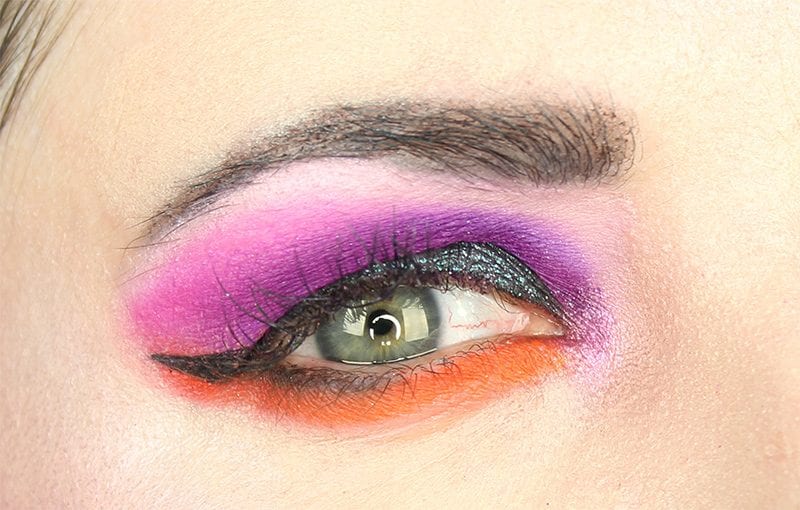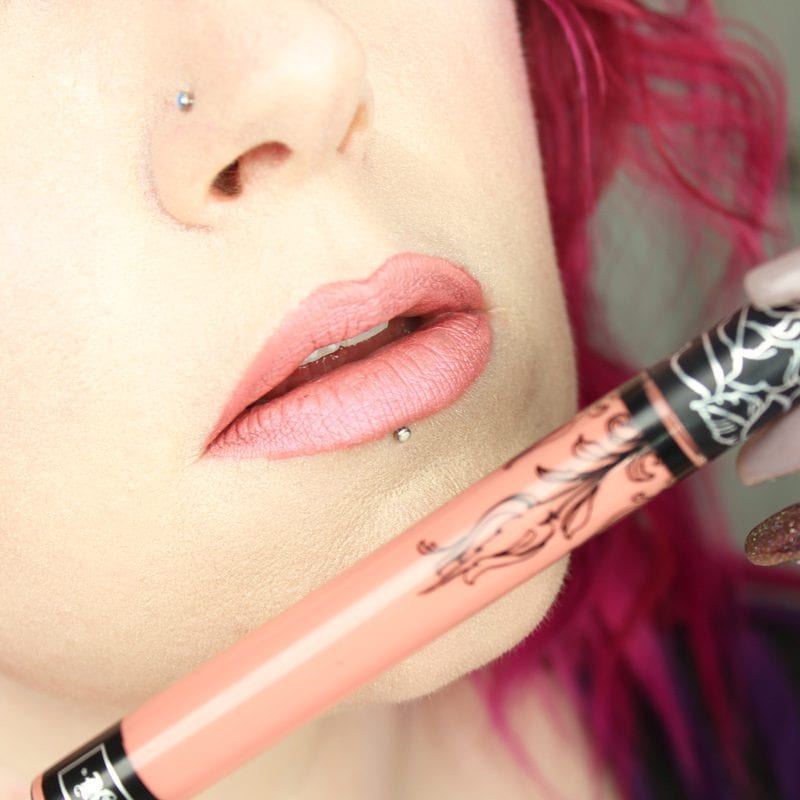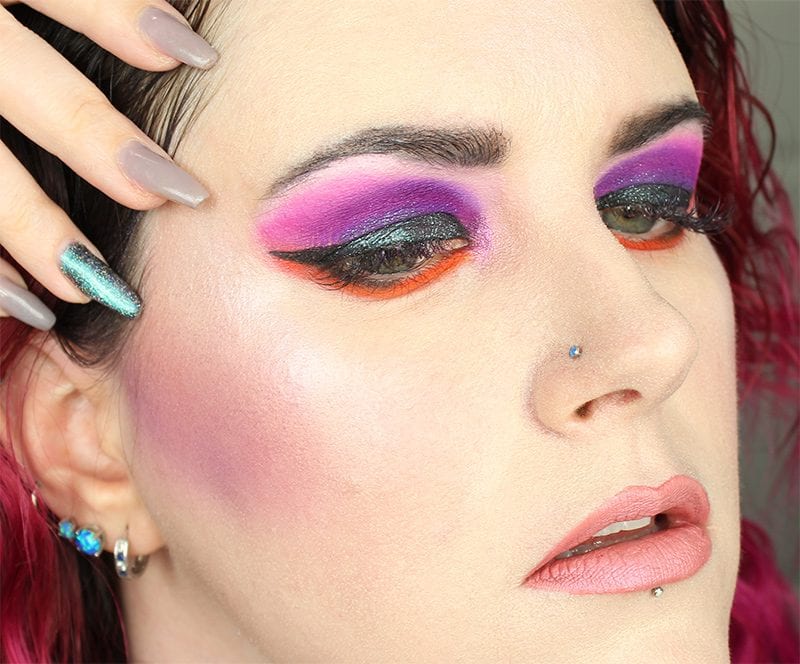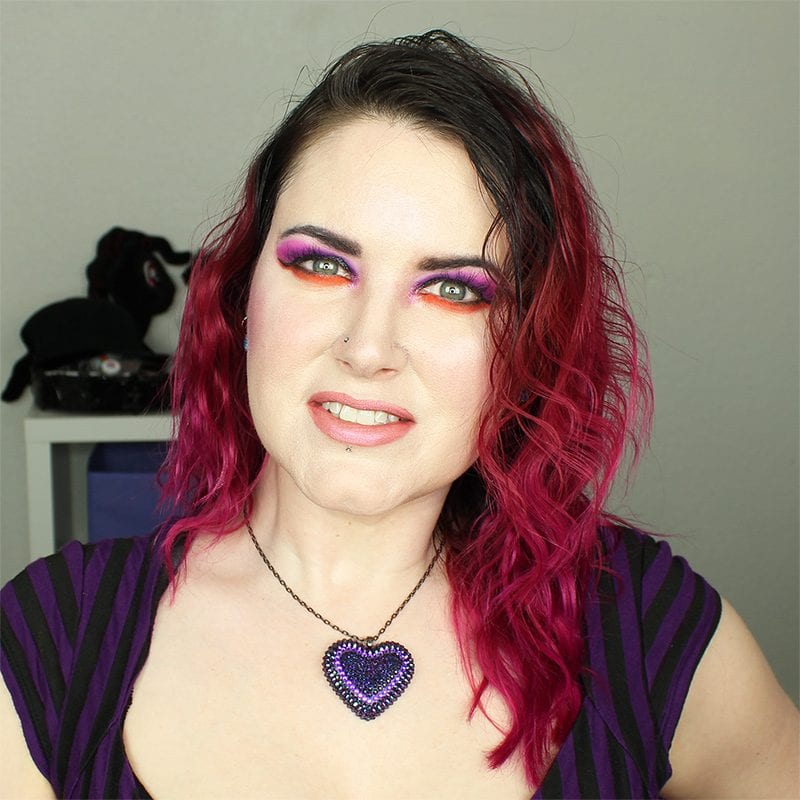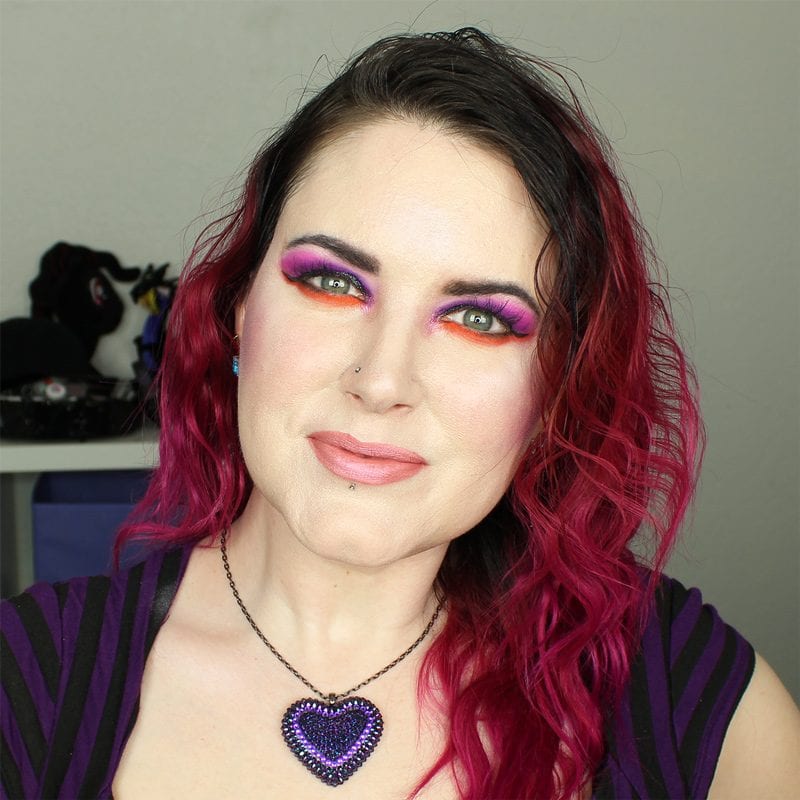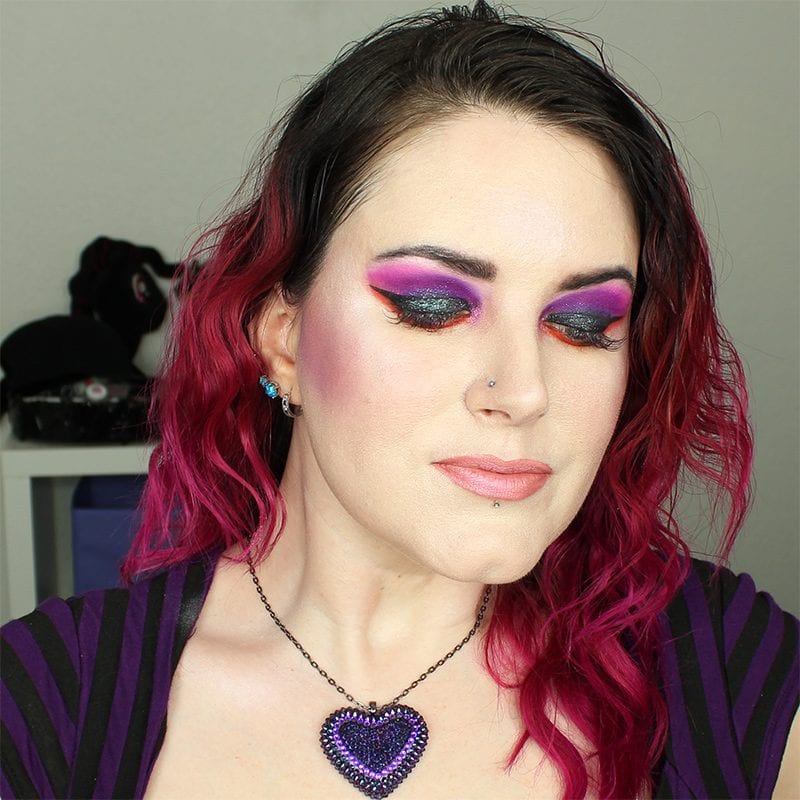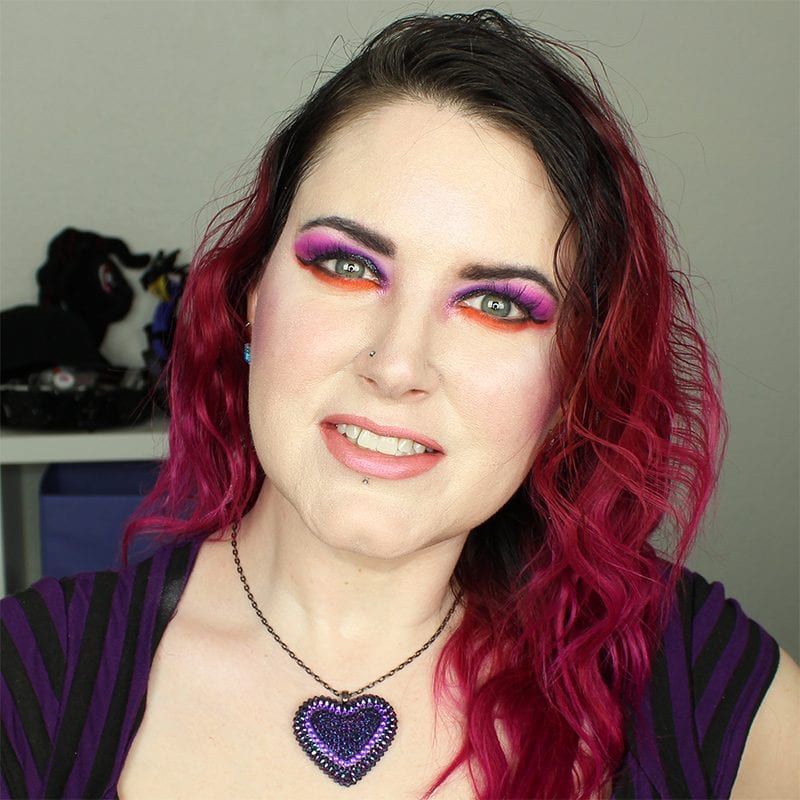 Eyes
Too Faced Shadow Insurance
Kat Von D L42 Powder – base shade
Viseart Bright Editorial Purple & Pink – crease
Viseart Bright Editorial Orange & Yellow – lower lid
Tarte Tarteist Black Paint – lid, cat eye
Urban Decay Moondust Galaxy – lid
Kat Von D Alchemist Opal – highlight under brows
Urban Decay Moondust Specter – inner corner highlight
Urban Decay Brow Box in Blackout – brows
Glossier Boy Brow in Black
Face
Too Faced Hangover Primer
Kat Von D Lock-It Concealer in L1 & L3
Glossier Perfecting Skin Tint in Light
Buxom Show Some Skin in Tickle the Ivory – where I needed more coverage
Urban Decay Bittersweet – bottom blush shade
Urban Decay Score – top blush shade
Saucebox Festival Love – above Score
Makeup Geek Celestial – cheek highlight
Lips
Kat Von D Everlasting Lip Pencil in OG Lolita
Kat Von D Liquid Lipstick in Muñeca
Kat Von D Alchemist Opal
I tried something different with my foundation today. I put on Too Faced Hangover Primer. Then I used Kat Von D L1 Concealer under my eyes, down my nose, at the center of my forehead and on the top of my chin. I used a little bit of L3 in the hollows of my cheeks. I blended it out with a damp beauty blender. Then I applied Glossier Perfecting Skin Tint all over. I used a bit of Buxom Show Some Skin under the eyes and above the brows. I should have added a bit of white to my foundation but I was lazy.
Speaking of brows, I did my brows differently as well. I brushed my brow hair forward, then filled in with the Urban Decay Blackout Brow box. Then I brushed the hair back and set it with Glossier Boy Brow.
For my lips, Muneca is too light on its own to look good on me, so I lined and filled in my lips with OG Lolita. Then I applied Muneca. I finished it with Opal. That seemed to make it wearable on my skintone.
For my cheeks, I started with Bittersweet on the bottom, then I applied Festival Love above that. Festival Love was more subtle than I anticipated, so I applied Score in between and then went back with more Festival Love. It has a gorgeous golden red color shift. Above that I used Celestial.
I also blended my eyeshadow differently than normal. I applied the purple all over, then used Hot Pink to blend out the outer crease area. I used my Kat Von D 42 foundation to blend the edges. I applied the orange to the lower lid, then went back with the bright yellow on top of it. I put the Tarte black liner on the lid and created a cat eye. Then I went back with UD Galaxy on a damp brush and patted that on the lid. I highlighted under the outer brow with Kat Von D Opal. I highlighted at the inner corner with UD Spectre.
What's New in Cruelty Free Makeup Video
Share if you enjoy!
What's New in Cruelty Free Makeup that's caught your eye? Let me know below!