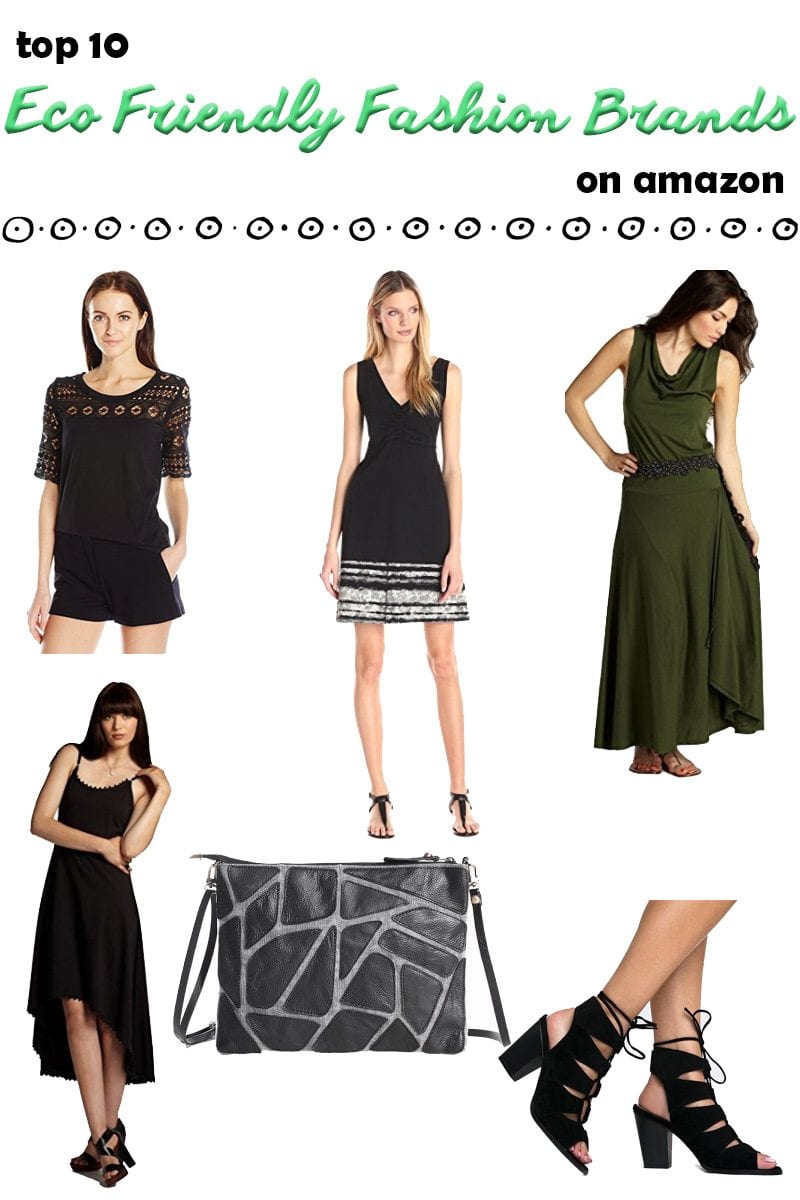 In honor of Earth Day (it's April 22), I wanted to share my picks for the top 10 eco friendly fashion brands on Amazon. You probably think of Amazon as a place to get books and tech toys, but you can also get sustainable eco friendly fashion there too.
As you know, I'm an Amazon Prime member, so I shop on Amazon all the time. I was excited when I started looking into eco friendly fashion and found out that Amazon carries a lot of brands in this category. You can even take advantage of Prime shipping with many of these.
I'm really not a fan of fast fashion. When I buy something, I want it to last me more than a week. If I wear something 2 or 3 times and it falls apart, I get upset and I'm not likely to buy that brand again. Instead, I prefer my clothing to last for years.
I tend to look for clothing that is made from mostly cotton or modal. I want something that can breathe, because it gets very hot in Florida. If something is 100% polyester, I normally avoid it.
Top 10 Eco Friendly Fashion Brands on Amazon
1. Pact Organic
Pact makes 100% cotton clothing. I stumbled onto Pact on Amazon when I was looking for loungewear. They make underwear, loungewear, lingerie and more.
2. prAna
prAna makes sustainable, eco friendly clothing for everyone. You can find dresses, jeans, casual and workout clothes from this line.
3. Threads 4 Thought
Threads 4 Thought makes a wide variety of clothing appropriate for the office or for play. I've had my eye on this black lace top for a while.
4. Aventura
Aventura makes cute dresses, skirts, shirts and shorts. I really love this black A-line fleur dress.
5. Boody Eco Wear
Boody Eco Wear makes organic bamboo clothing that's seamfree, breathable and hypo-allergenic for all day comfort for men, women and children. I keep thing about picking up the black shaper bra (underwire free) to give it a try.
6. TexereSilk
TexereSilk uses bamboo viscose, silk (not vegan), cotton and linen to make elegant clothing. They have office wear, casual clothing, plus size and petites.
7. Blue Canoe
Blue Canoe makes casual clothing from organic cotton and bamboo. You can mostly find yoga wear on Amazon, but they also make dresses and leggings.
8. Indigenous Designs
Indigenous Designs crafts awesome casual wear from organic cotton and other natural fibers. They even have a line made with no dyes at all. I love the look off their black cotton shoreline dress. Their green camo skirt is pictured above.
9. Smateria
Smateria creates affordable long-lasting handbags and accessories using up-cycled and re-purposed materials.
10. J. Adams
J. Adams makes 100% eco friendly vegan shoes in all styles. Heels, boots, sneakers, sandals, flats and wedges. The Katana Cutout Heel are super cute.