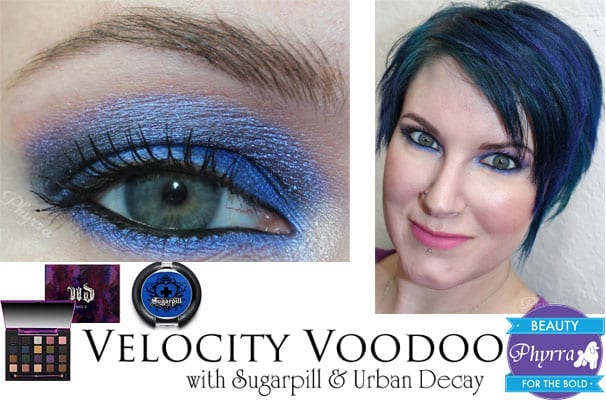 I haven't done a super bright look in a while. Urban Decay Vice 2 was calling my name, but I needed a bright blue to pair it with. I decided Sugarpill Velocity was the go to color for that!
Pr + purchased by me.
Velocity Voodoo Tutorial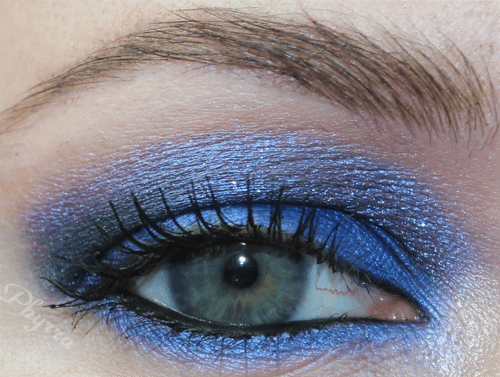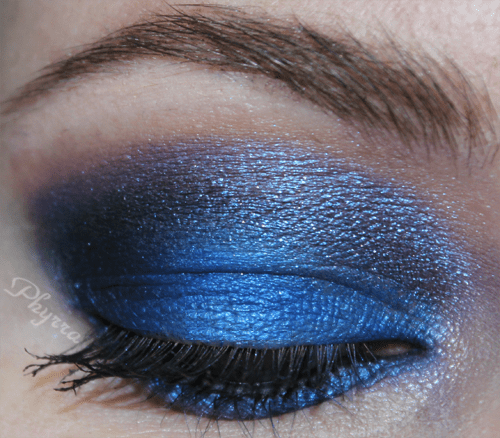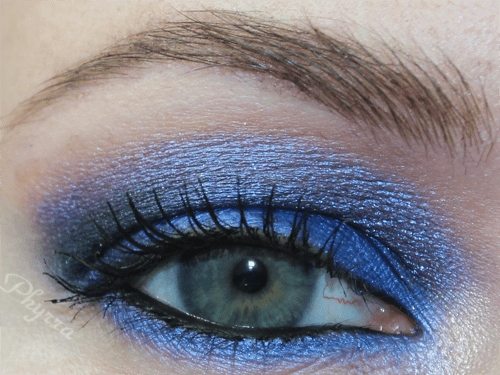 How to Achieve the Look
1. Apply Sugarpill Velocity to the lid, lower lid, inner v, outer v and lower crease in a cat eye shape.
2. Blend Urban Decay Voodoo into Velocity in the crease, going upwards.
3. Blend Betrayal into Voodoo in the upper crease and the lower lid. Deepen the outer v with Prank. Add a touch of Habit on the lower browbone.
4. Highlight with Camille under the brows. Highlight at the inner corner with Daytime. Line the waterline with Call Me. Add mascara or use false lashes.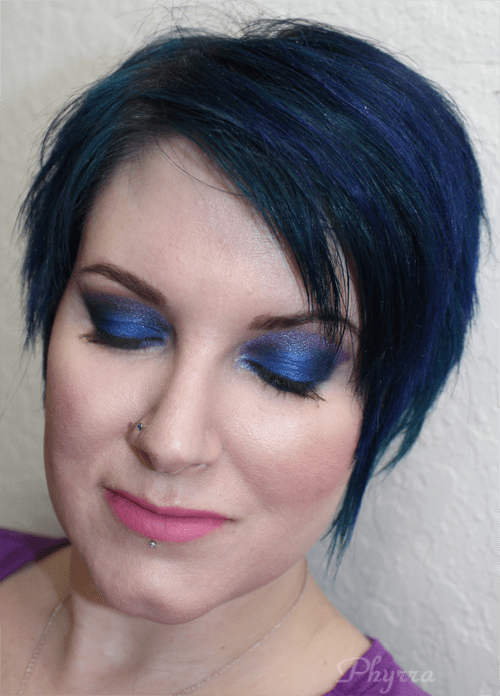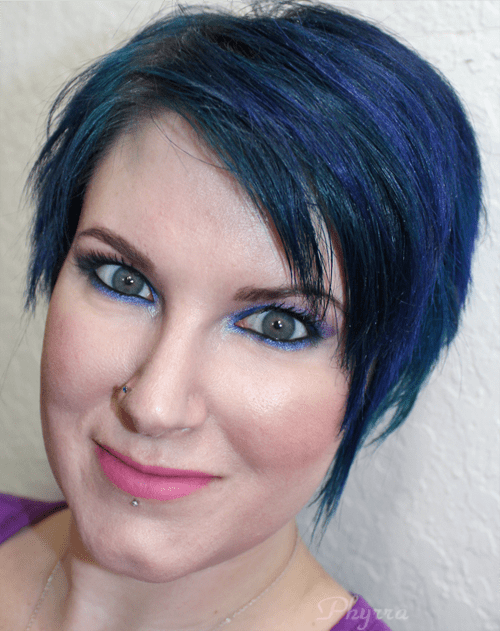 Eyes
Too Faced Shadow Insurance
Sugarpill Velocity – lid, blended up into crease, lower lid
Urban Decay Voodoo (Vice 2) – crease,
Urban Decay Betrayal (Vice 2) – upper crease, blended with Velocity on lower lid
Urban Decay Prank (Vice 2) – outer v
Urban Decay Habit (Vice 2) – upper crease
Anastasia Beverly Hills Duality in Camille (matte side) under brows
Buxom Call Me liner – waterline
tarte Daytime highlighter – inner corner
tarte brow mousse in Rich Brown – outer brow
Anastasia Beverly Hills tinted brow gel in Granite – inner brow
Too Faced Better Than Sex Mascara
Face
OCC Makeup Skin Primer
Laura Geller Balance-n-brighten Porcelain foundation
NARS Silvana – contour
MAC Stunner – blush
Stila Gold finishing powder – highlight
Lips
Urban Decay 24/7 Lip Pencil in Obsessed
I don't think I'm a fan of this foundation on me right now. I feel like it makes me look really sunburnt. Too much pink! I do have to say that I absolutely love Flattery Illuminating powder, because it works as advertised! Silk Naturals is great with that. It felt so good to do a bright blue and purple look.
What are you wearing today?